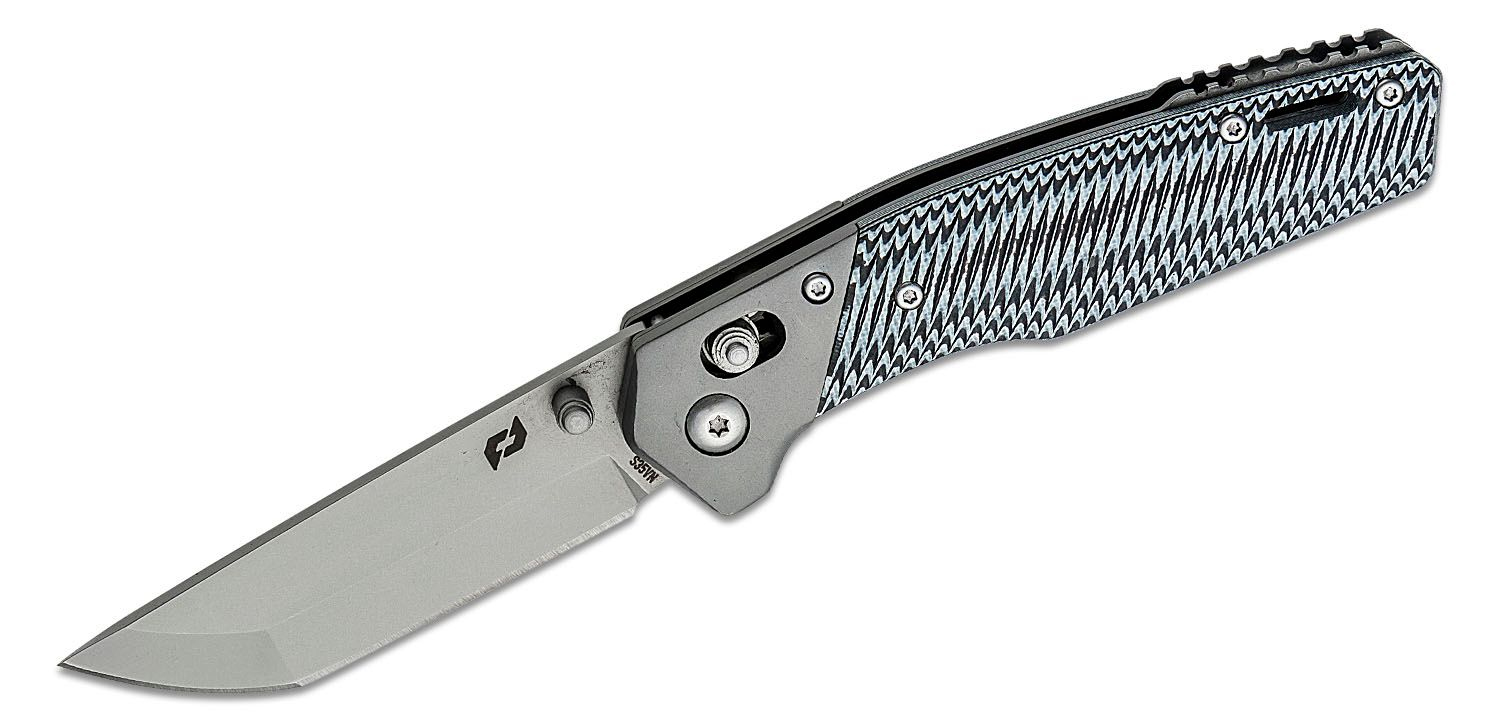 Are you frickin' kidding me? This is as cool as sharks with frickin' laser beams.
What am I excited about? Schrade's new American Made Alpha Line Truix Pivot Lock folding knife, that's what. I started working with Schrade Knives well over a decade ago. They had hired me to film a couple of promotional training DVDs for their tactical pens and collapsible batons. Then they flew me out to my SHOT SHOW to stand at their booth and promote the DVDs.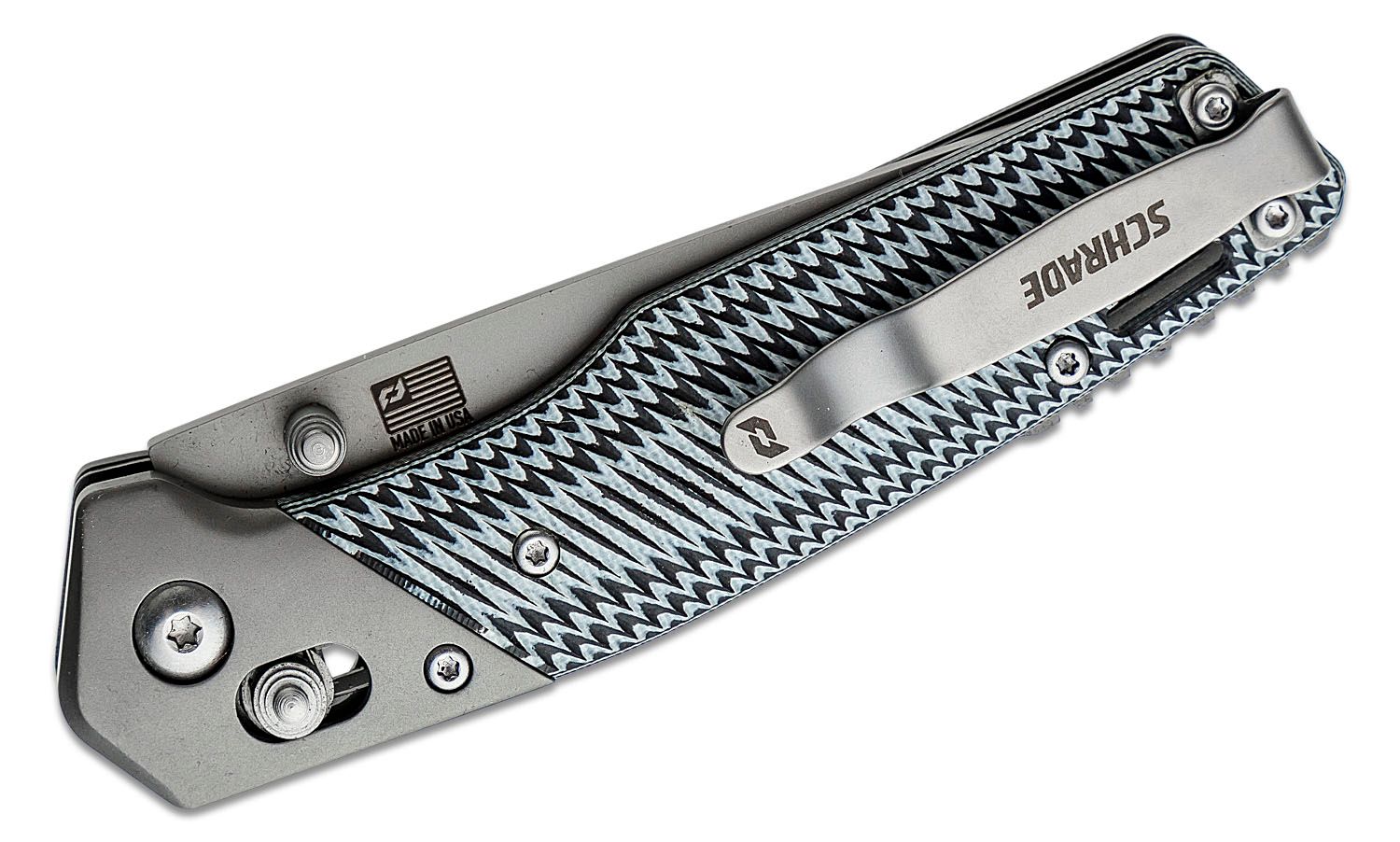 A couple of years ago Smith & Wesson, one of Schrade's top knife licensed brands out right bought the company and things have been all uphill since. Schrade is known for pumping out affordable, budget minded Chinese knife models by the boat load, now they are like "hold my beer", here comes our high-end Alpha Line.
Constructed of premium materials, the Truix is a part of that line, and well shit…I want one.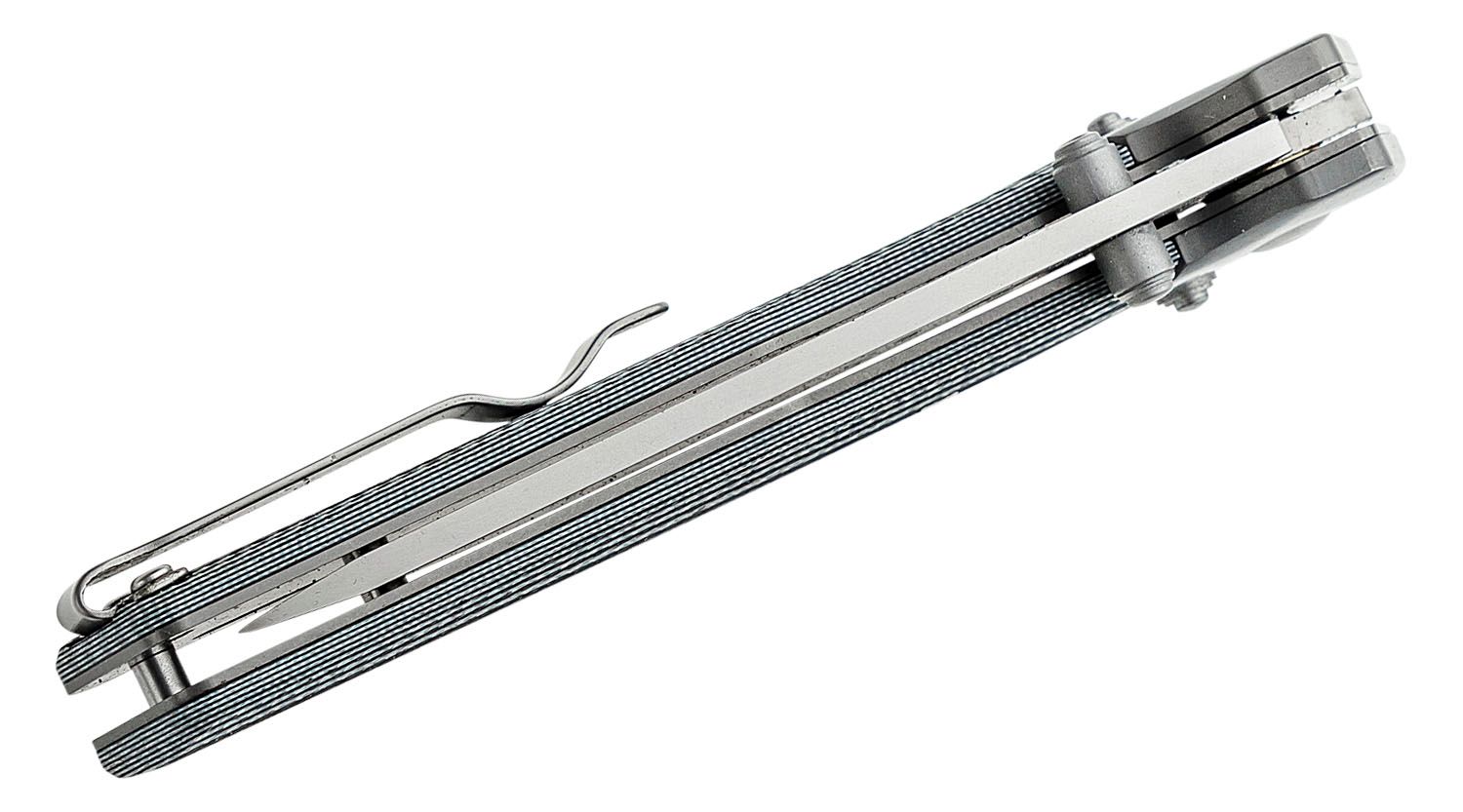 Yes, the pivot lock will remind you of the Benchmade Axis lock, but somehow its different enough for the company to pull it off. I'm not going to lie, it's been a while since I have been excited to see what an established knife brand has to offer, Schrade is heading in the right direction with their Alpha Line.
Check out the specs:
Blade Material: CPM-S35VN Stainless Steel
Blade Length: 3.50 inches
Overall Length: 7.5 inches
Closed Length: 4.00 inches
Blade Thickness: .125 inch
Handle Thickness: .50 inch
Handle Material: Black/Gray G10
Overall Weight: 4.0 ounces
MSRP: $199.99
The Truix is set up for right-hand tip-up carry only featuring a deep carry pocket clip.
The MSRP of the Truix is $199.99, you might be able to find a better deal at long time Schrade dealer www.smkw.com.
A Chicago native, Sijo Wayson Johnny Tsai is an internationally recognized Combatives and Survival instructor. He is a published book and DVD personality with over 35 years' experience in teaching Practical Street Defense and Combatives to the Military, Law Enforcement Agencies and Civilians alike. SIJO is also the founder of the C.U.M.A. Survival School. He is also a renowned knife designer for companies like TOPS KNIVES, SMOKY MOUNTAIN KNIFE WORKS and WORK TUFF GEAR.
When not teaching classes, writing, or doing crazy thing with knives, SIJO likes to enjoy his downtime with his wife and 3 children. He also likes drinking beer.