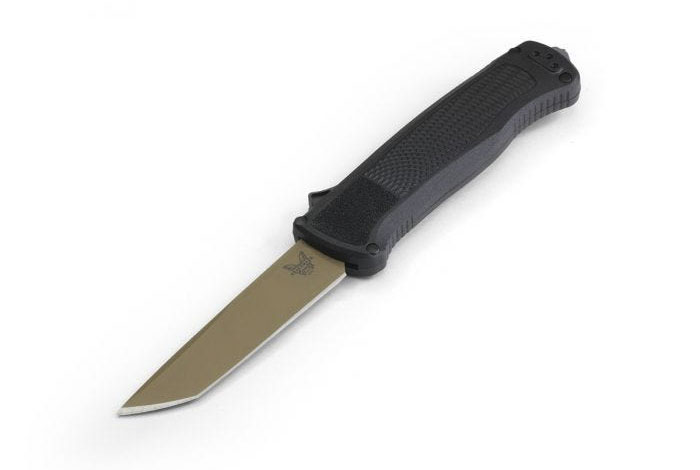 Sometimes when you need a blade you need it right now. Even though there are a multitude of quick one hand opening systems none seem to beat the out the front (OTF) automatic. Plus they're really cool, especially a double action auto like the new 5370FE Shootout from Benchmade.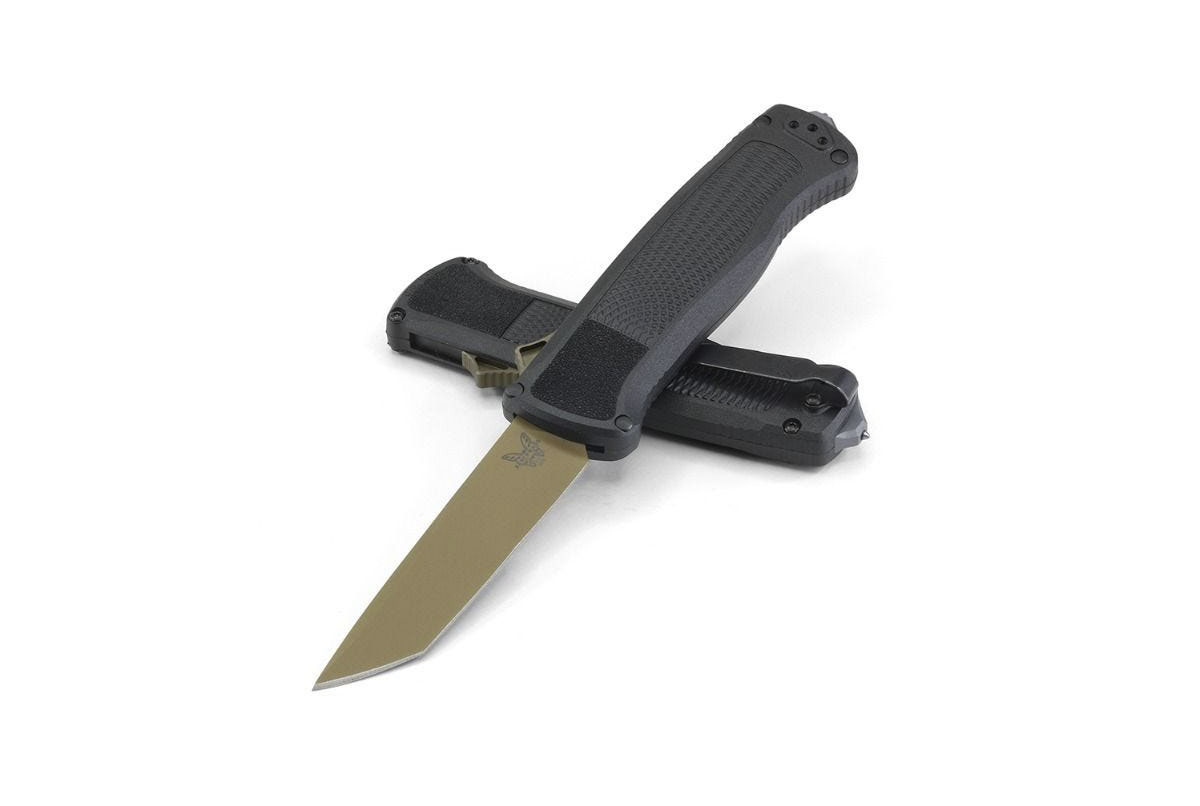 With a DA auto you just press forward on the activation button and the blade shoots straight out of the handle. Pull back on it and the blade retracts. It's fast and requires a minimum amount of motion. With a bit of practice you can make the blade appear and disappear as if by magic. And just remember, when you're sitting on the couch or at your desk snapping the blade in and out obnoxiously you're practicing, not just playing with a deadly fidget toy, no matter what your spouse or coworkers say.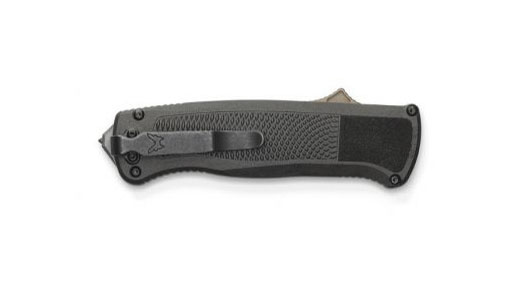 Check out the release info and specs below:
The 5370FE Shootout double-action out-the-front automatic is the perfect off-hand backup. The molded CF-Elite handle features a detailed grip texture that provides fast indexing and greater control in high-pressure scenarios. At the same time, the Flat Earth PVD coated CPM-CruWear blade offers high strength and durability for all cutting tasks. A carbide glass breaker and a reversible pocket clip round out this versatile tool. Made in the USA and fully loaded with our latest tech, the 5370FE Shootout packs a punch.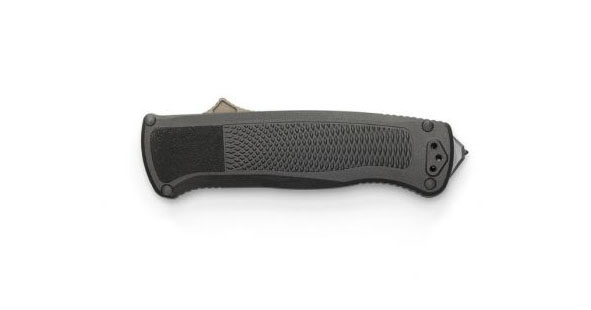 Specifications:
Blade Length: 3.51″
Blade Thickness: 0.100″
Open Length: 8.22″
Closed Length: 4.71″
Handle Thickness: 0.51″
Weight: 2.80oz
MSRP: $300.00
Features:
Blade Edge: Plain
Blade Finish/Color: Flat Earth
Blade Steel: CPM-CruWear® (63-65)
Blade Style/Shape: Tanto
Clip Type: Deep-Carry
Clip Position: Reversible Tip-Down
Glass Breaker: Yes
Handle Material: CF-Elite™
Lanyard Hole: No