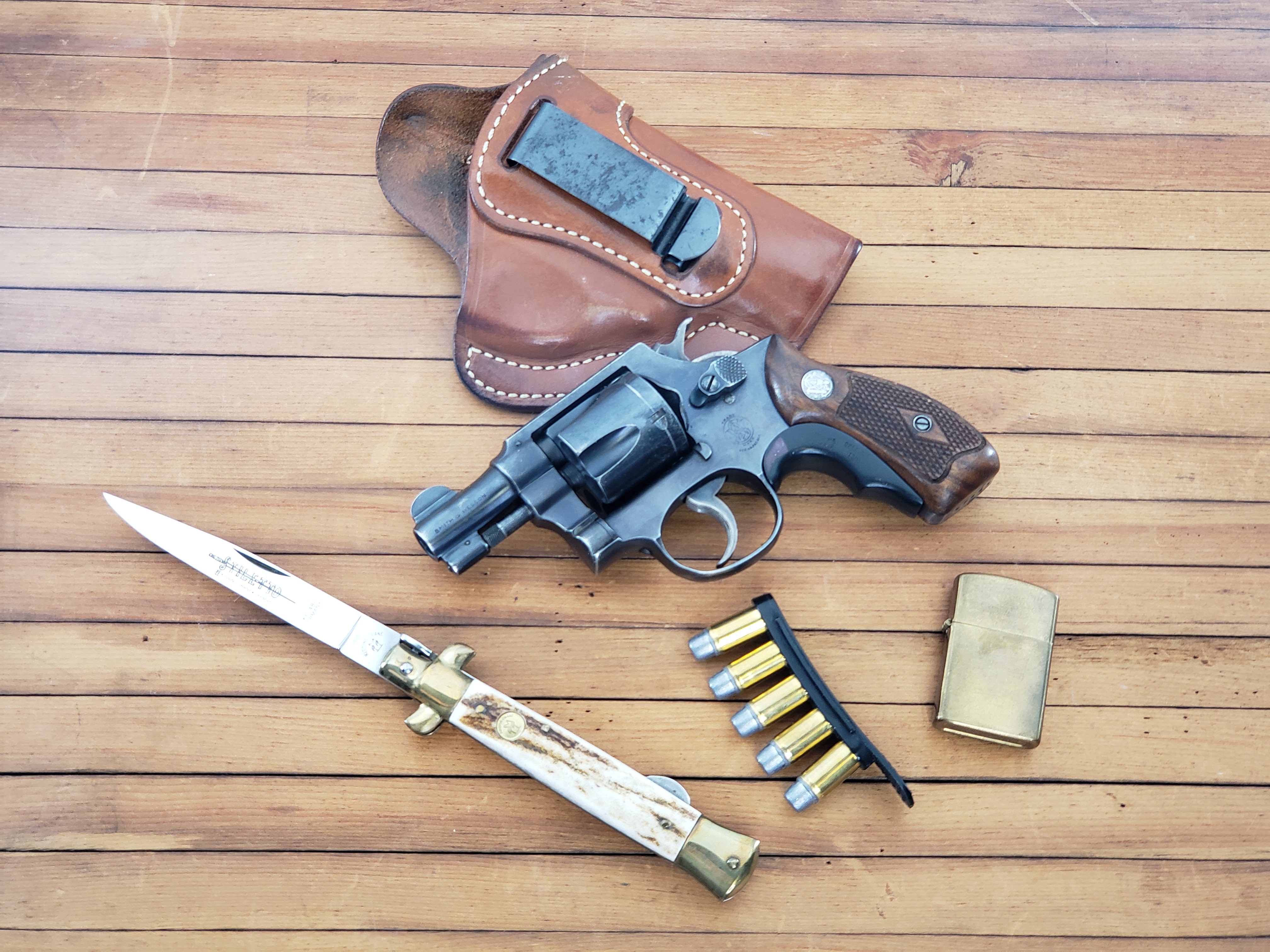 Ever wonder what your dad's or grandfather's EDC might have looked like? Think it would still get the job done today? Based on recent experience, I'm going to say it'd do just fine.
I picked up an old I-frame Smith & Wesson Terrier recently chambered for .38 S&W. The I-frame was the predecessor to the J-frame most commonly found in the .38 Special Chiefs Special Model 36 or stainless Model 60. The I-frame has a slightly shorter frame and chamber, and a slightly shorter grip. It will still fit J-frame holsters just fine.
My Terrier came with a Tyler T grip already installed and is in very nice shape. I paired it with Buffalo Bore 125gr hard cast lead loads at 1,000fps. That's about what a .38 Special 125gr +P load runs. I found that these hit right at point of aim at 15 yards which is perfect for a snub nosed revolver in my opinion. Keep in mind these loads are only for solid frame revolvers, not the plethora of old break top .38 S&W's out there.
I added a Tuffy Quickstrip to give me a spare reload, and an older Blackhawk IWB holster that fits perfectly.
Keeping things period I have an old brass lighter and a Kissing Crane stiletto with stag handles.
Other than some peppier ammo than was available in the 50's and 60's this is probably a pretty similar loadout to what a detective or PI might have carried at the time and I think it'll still do the job pretty well today too.