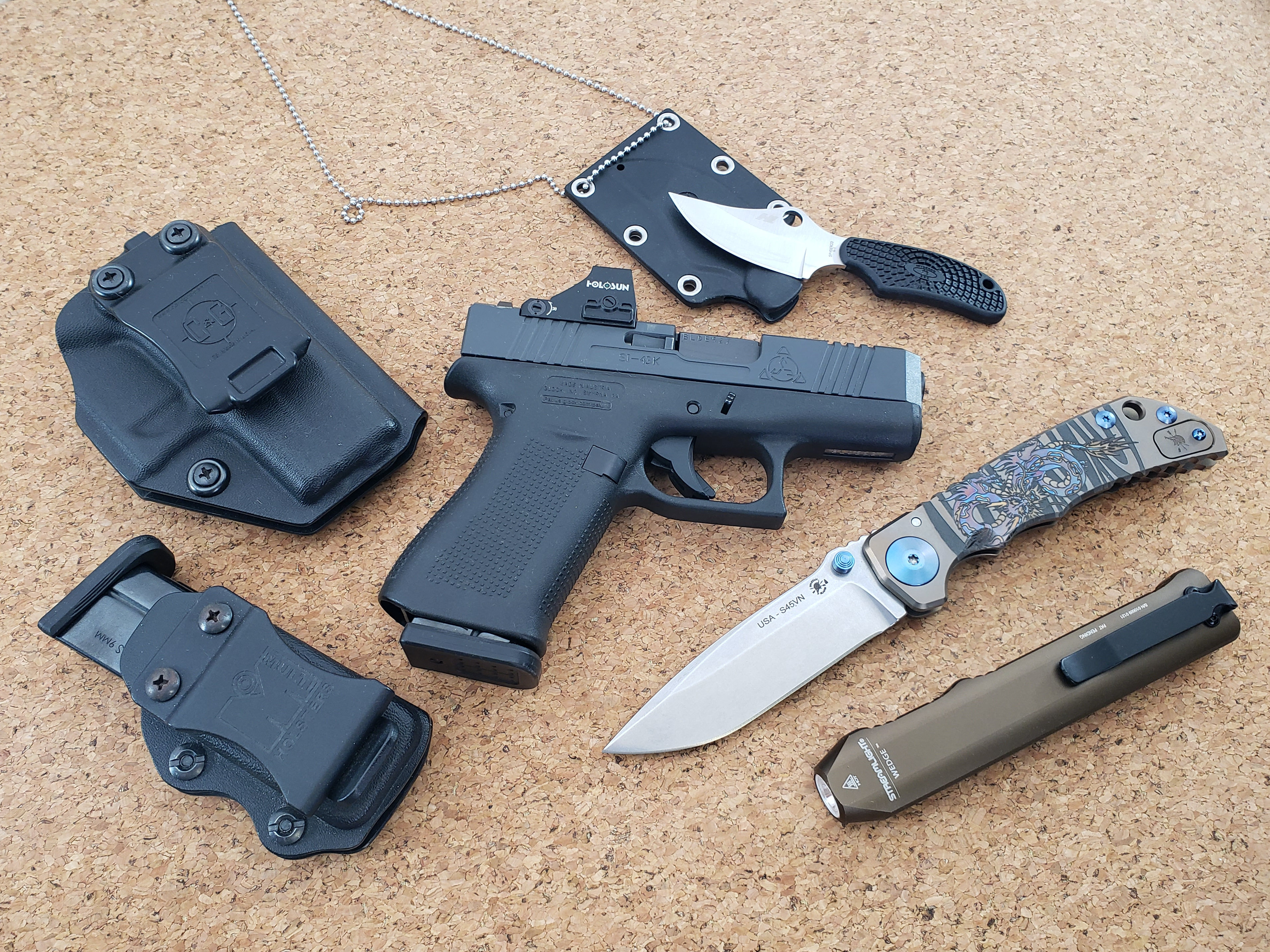 I tweaked my summer carry a bit with some upgrades and additions. I'm still rocking my Glock 43X but I swapped out my factory slide for a Saurez optics cut slide in Sniper Gray and mounted a Holosun 597K-GR. The 43X now mimics my Glock 45 duty gun with its Holosun sight.
I'm still using the C&G IWB holster I had before; I just opened up the top a little with a Dremel to accommodate the Holosun. I have two Shield S15 15 round magazines with my spare carried in the MultiHolsters mag carrier that I've been using.
I swapped out my Spyderco (which I still love) for a Spartan Harsey folder, which was on my bucket list. This is a 2022 limited edition in Titanium and S45VN, with the oriental dragon engraving.
I'm still rocking the Streamlight Wedge light because, well it rocks. It's a great EDC light and very easy to carry with its pocket clip.
I added in a Spyderco ARK neck knife because I wear this even if I just have a t-shirt and basketball shorts or swim trunks on. It's super light, and flat. It's made fromH-1 steel too so it'll be impervious to sweat and I can even wear it in the water.
So there you go, that's my Summer 2022 loadout. Although I reserve the right to swap some stuff around as the whim hits me…