For decades Maglite was the gold standard in police and security lights. Even after Surefire hit the scene with their compact tac lights and the myriad of other brands that followed, Maglite still had a steady following. But let's face it, a 2 or 3 D cell Maglite was probably not anyone's EDC choice, at least not on their person. Plus there was the ever increasing Lumen war that Maglite was slow to catch up on. With that said, I was always a Maglite fan. They made incredibly sturdy and reliable products and I've still kept Maglite's around my house and in my patrol bag when I was working the road.
Well Maglite has really stepped things up in the tactical duty/EDC light game with two new entries, the MAG-TAC 2 TM and the MAG-TAC 2 TL. Both lights share the same features with the TM having a tactical crown bezel and the TL having a plain bezel. The body of the light is trimmer than many tac lights and has a series of grooves to allow for positive hold with various flashlight techniques. There are three settings, momentary, steady on, and strobe.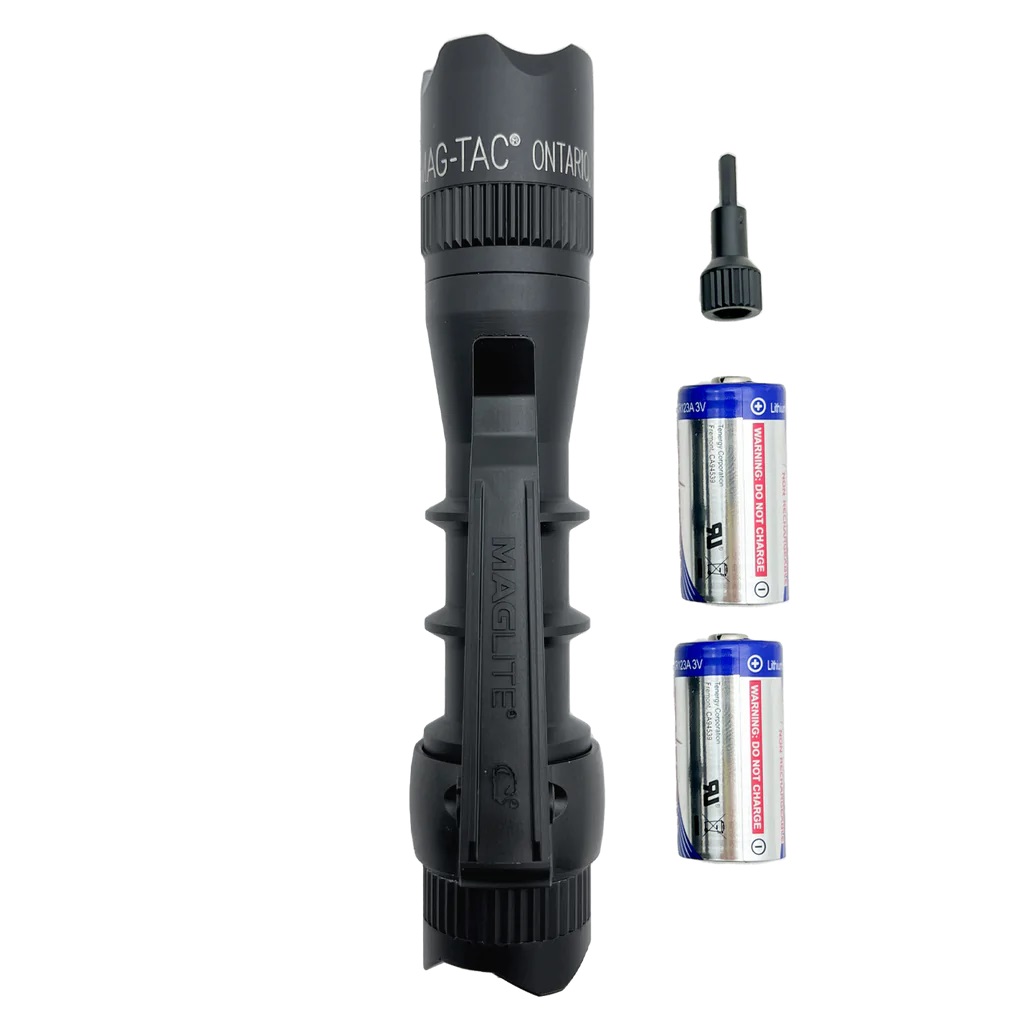 The MAG-TAC's put out 398 Lumens for 4 hours on two CR123 batteries which is a nice balance between power and battery life. Although I tend to fall for the more Lumen is better trap sometimes too, in practice that 398 should be plenty. If you've ever hit a room with your 1,000 Lumen light and gotten the reflection back off of white walls, mirrors and other reflective surfaces in a house you'll see that it can be just as blinding to you as to whoever you're looking for. Try it sometimes and see. We did some training with it at my old job and I tried different lights during building searches after that. 400 Lumens is a pretty good balance.
If you're a fan of Maglite, and would like to put one in your EDC rotation, then you'll want to check these out. If you're young enough that you missed the era of Maglite dominance, then you also might want to take a look and see why so many old timers respect the brand.
https://maglite.com/collections/tactical-military?_kx=VUWAII-zwzdj4SS0ogVQceWcqMk0EcYM_uWwnBv4vYc%3D.P6bhD6
Specifications
Water Resistant: Yes – IPX4
Drop Resistance: 1 Meter
Light Source: LED
Lumens: 398
Length: 5.375 in. 136.525 mm
Beam: 221 meters
Barrel Diameter: 1.050 in. 26.67 mm
Run Time High: 4h
Head Diameter: 1.050 in. 26.67 mm
Batteries Included: Yes
Battery Type: CR123
Battery Quantity: 2
Power Management: Yes – Dynamic
Weight with Batteries: 4.8 oz. 136 g
Peak Beam Intensity: 12240
Water Resistant (Type): IPX4
Special Features
Three modes Full Power for extreme brightness,Momentary mode (in which the light stays on only while the switch button is being pressed), and Strobe. Pronounced scalloped ridges are machined into the body for a sure grip. Crowned Bezel