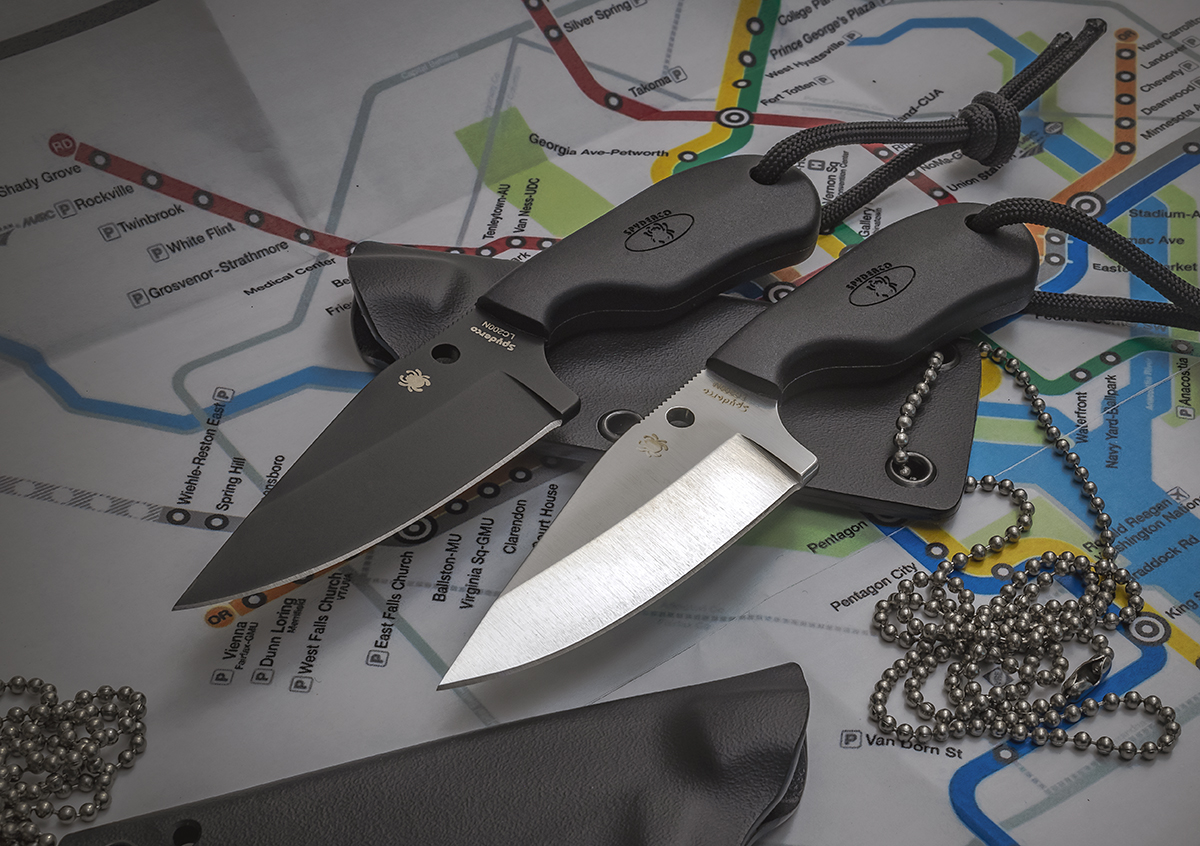 If you like to EDC a small fixed blade then you'll want to check out the new Fred Perrin design from Spyderco. The Subway Bowie is designed as a neck knife but would probably work equally well clipped inside the waistband or to your pack or EDC bag as well.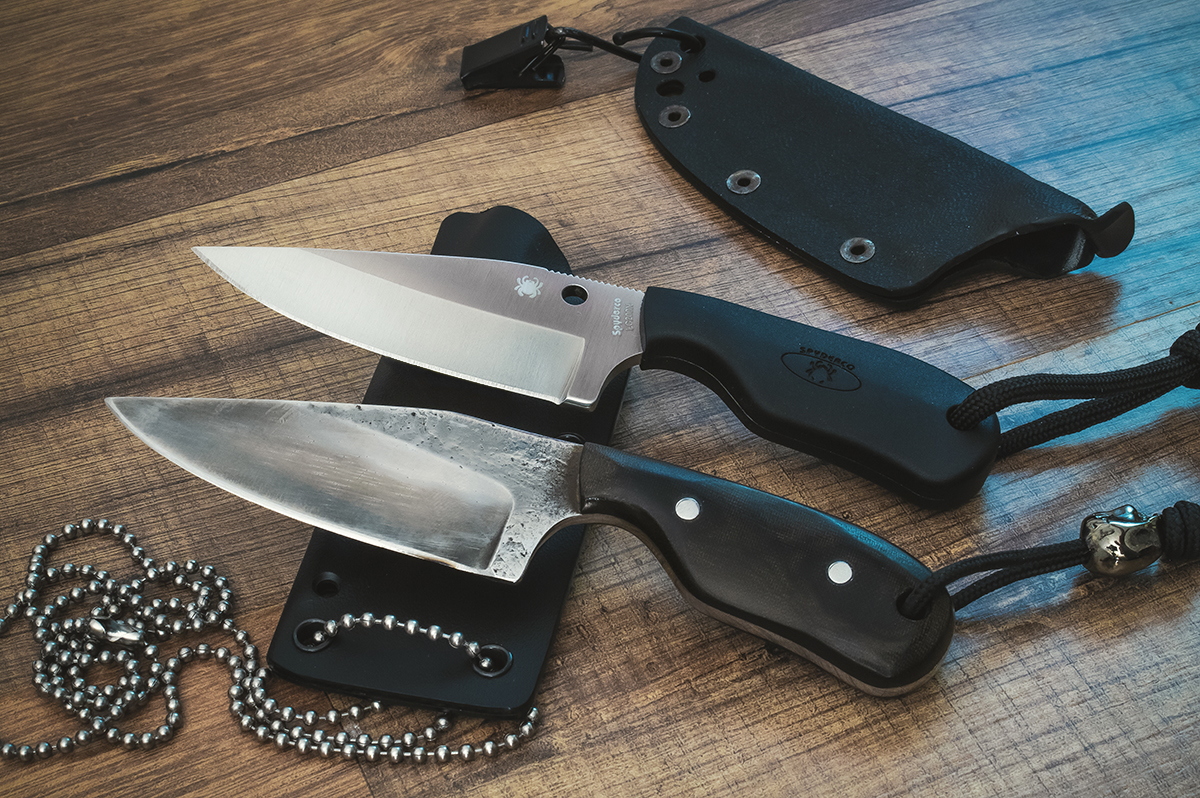 Take a look at Spyderco's release and info from their site:
Designed by renowned French custom knifemaker and martial artist Fred Perrin, the Subway Bowie is an ultra-compact but remarkably capable fixed-blade knife. Its straight-clipped Bowie-style blade is saber ground from ultra-corrosion-resistant LC200N and has a bright satin finish. The fiberglass-reinforced-nylon (FRN) handle is injection molded directly onto the blade's tang and features Perrin's signature index-finger choil.
A lanyard hole allows the easy attachment of the included paracord lanyard and works in concert with the choil and jimping (textured grooves) on the spine to ensure a secure, non-slip grip. Designed for convenient, discreet neck carry, the Subway Bowie comes complete with a custom-molded Boltaron® sheath and a breakaway ball chain.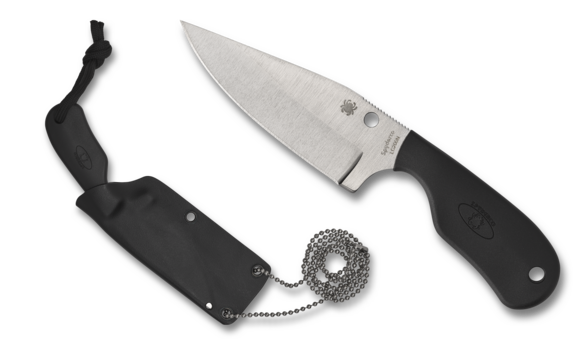 A keen student of French history, Perrin has always been fascinated with the "Apache" street gangs of early 20th century Paris and the small, ultra-concealable weapons of that culture. Similarly, he has a deep knowledge of the covert edged weapons carried by the British Special Operations Executive (SOE), the American Office of Strategic Services (OSS), and various other allied forces during World War II. Drawing inspiration from those sources, several years ago Perrin created an even smaller version of the Street Bowie/Street Beat pattern, which he dubbed the Subway Bowie. Spyderco co-founder Sal Glesser—also a long-time proponent of the "little-big-knife" philosophy—was immediately impressed by Perrin's new design and offered to adapt it to a factory-made knife. The result is the new Spyderco Subway Bowie.
Specifications:
Overall Length: 5.11″
Blade Length: 2.80″
Steel: LC200N
Edge Length: 2.52″
Weight: 2.3oz
Blade Thickness: 0.118″
Handle: FRN
Grind: Saber
Sheath: Boltaron
Origin: Japan
MSRP: $173.00