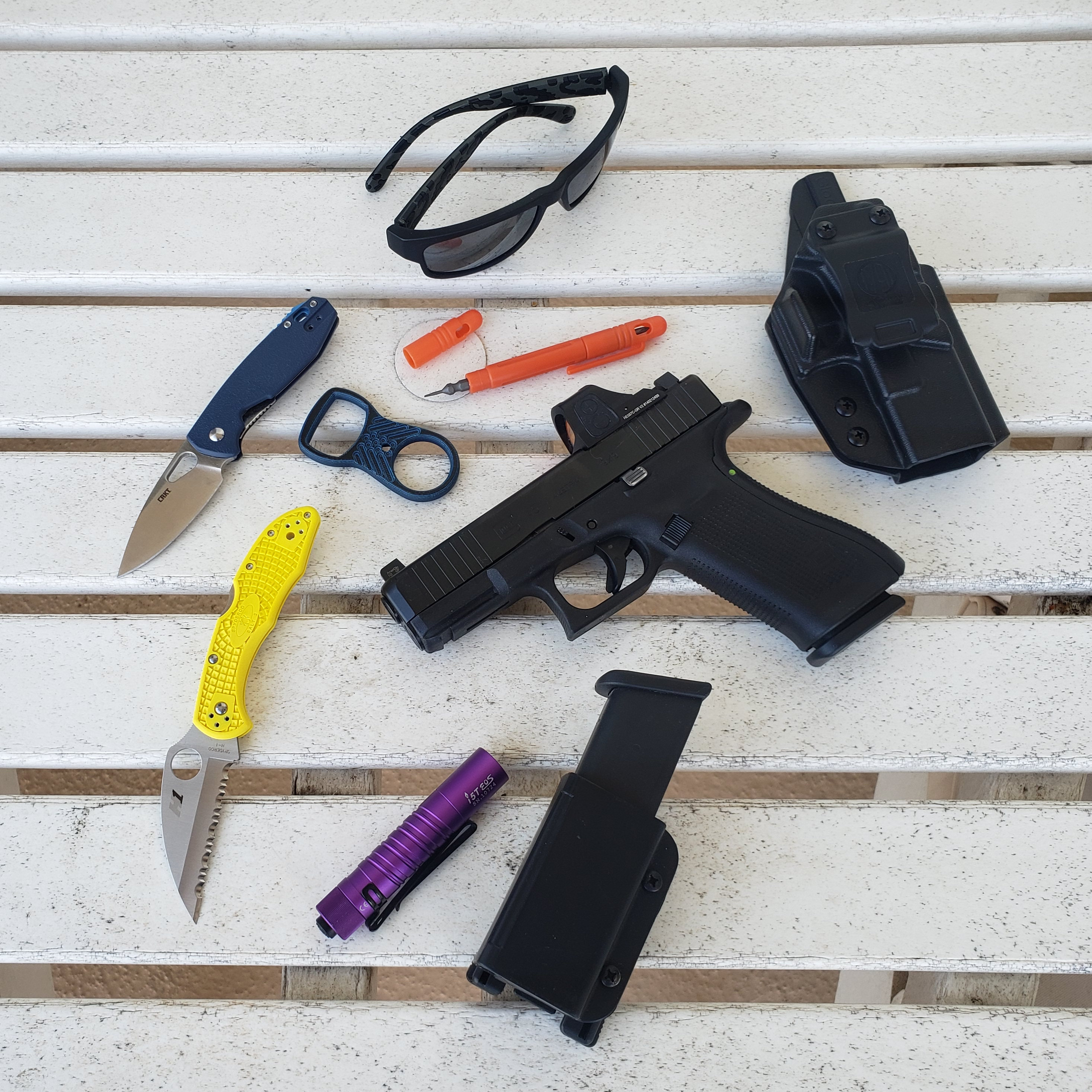 Life isn't always a day at the beach, but when it is, you still need to be well equipped. We made a trip to the beach in Ocean City Maryland, with some time spent up in Delaware as well. I stuck to my Glock 45 with a Holosun sight and 1791 Gunleather IWB holster that I've been using all summer, as my travel gun.
For knives I swapped out my Spartan Harsey and Spyderco Para for an older, more rust resistant Spyderco H1 Salt Delica for the beach, and and a CRKT Voxnaes Piet for around town. Delaware actually has a 3-inch blade limit on folders which kind of surprised me. The Piet blade comes in at 2.689 inches long blade and the Delica has a 2.87-inch blade so I was good carrying either one.
I took my Olight i5T EOS for a carry light, and added in my VZ Grips G10 bottle opener for, well, opening bottles. I also tossed a County Comm multi-bit screwdriver, which is handy for glasses repair, or use on small electronics, battery doors and stuff like that.
It's good to have options, especially when you're traveling and need to comply with local laws, no matter how dumb they may be.