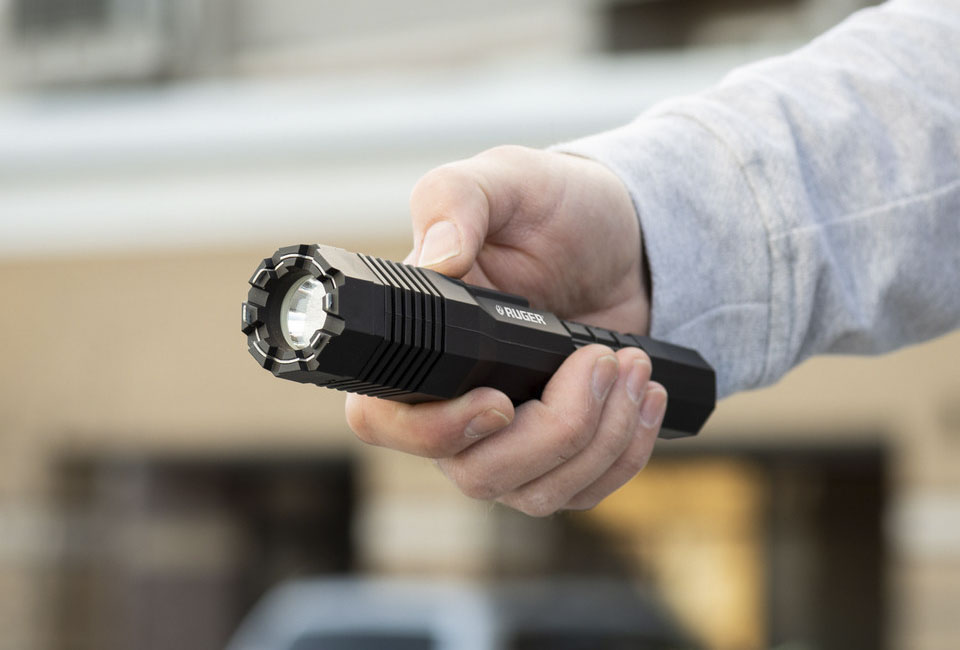 Ok, not to brag, but I do make smart, good-looking kids. My daughter, a part-time model who turns 20 years old next month, just started her first day as a senior at a Chicago university.
Let's just say there are guys around every corner just waiting to ruin her life.
My daughter drives to school, but I always worry about her walking to and from her car in the campus parking lot, especially in the evenings. While she is extremely intelligent and observant of her surroundings, she is still, as of now, just a 19-year-old girl.
That makes me nervous. So, I got her a SABRE Ruger Tactical Stun Gun Flashlight. Hopefully the crackling sound of the stun gun is enough to make a would-be attacker think twice. God forbid, I don't even want to think about it.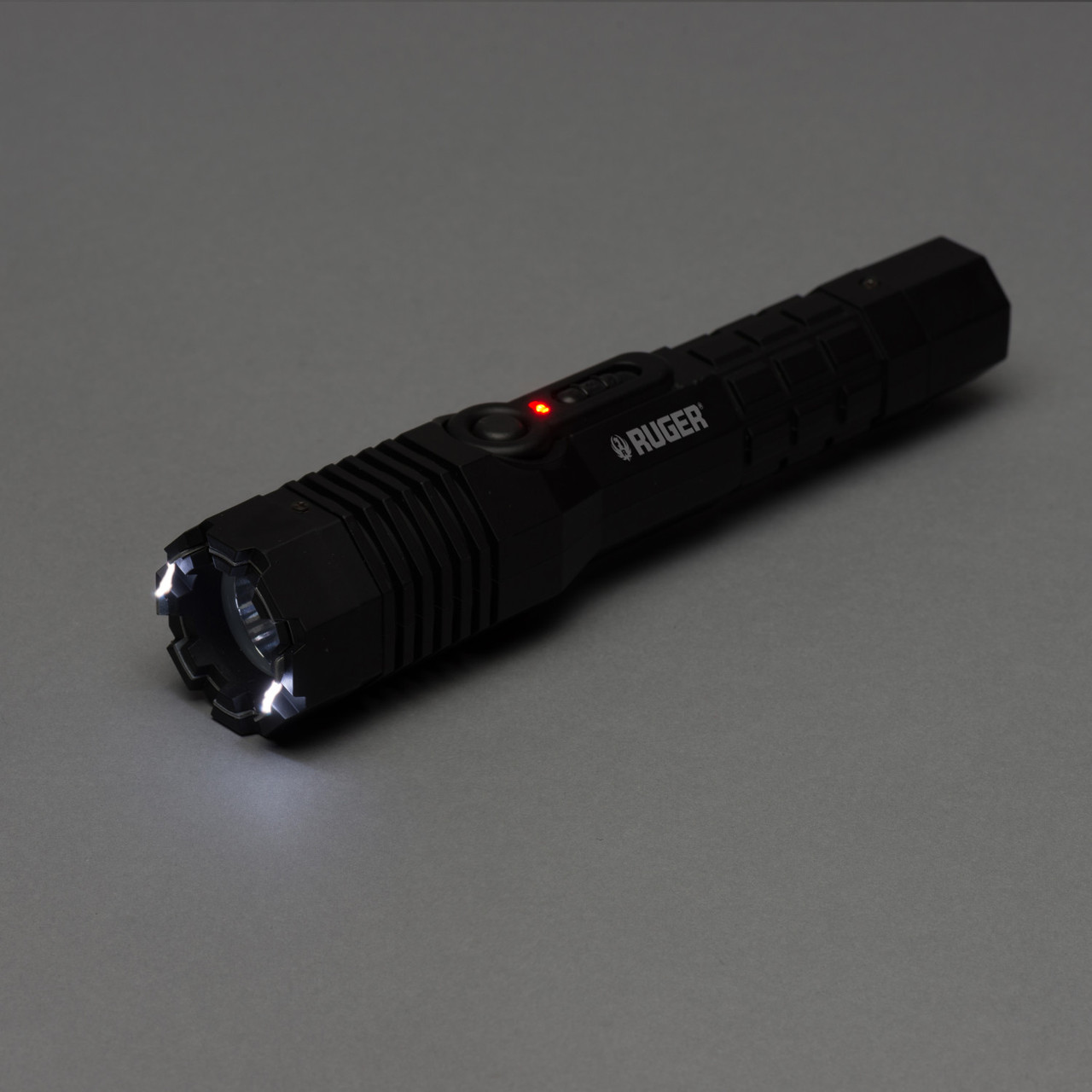 The Ruger Tactical Stun Gun with LED Flashlight from SABRE teams up two leading names in self-defense. Used with or without SABRE pepper spray, this stun gun can deter the most determined assailants.
It will produce extreme pain for potential aggressors and attackers. Made of aircraft-grade aluminum, this stun gun is light and easy to carry yet extremely durable.
It includes a wrist strap and comfortable rubberized grip for easy handling. The included LED light has three settings and can be used to discourage and disorient attackers before you need to use the stun feature.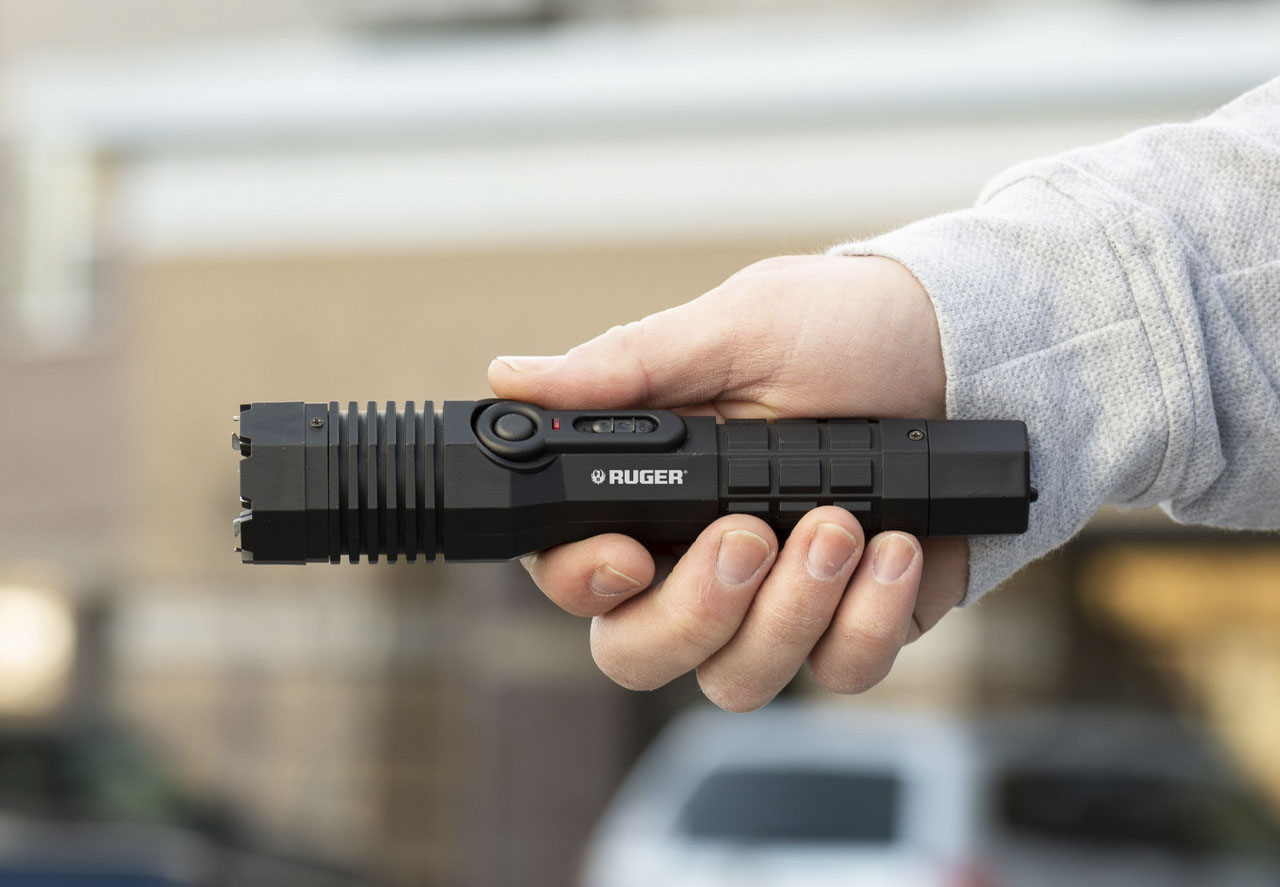 Features
| | |
| --- | --- |
| Item Weight (lbs.) | 0.5 |
| Item Dimensions | 7.4 x 1.5 x 1.5 |
| Package Contains | Stun Gun/ Flashlight |
| Are Batteries Required? | Yes |
| Are Batteries Included? | Yes |
| Are Batteries Replaceable? | No |
| Are Batteries Rechargeable? | Yes |
About this item
BACKED BY TWO INDUSTRY-LEADING BRANDS: This product line was designed to give both SABRE and Ruger customers comprehensive safety by expanding personal defense options.
EXTREME STOPPING POWER: Stun gun delivers an industry-leading 1.460 µC (Microcoulombs) charge to maximize your self-protection when faced with an attacker; Safety switch prevents accidental discharge.
DISORIENTS FROM A DISTANCE: The built-in 120 lumen LED flashlight features High, Low, and Strobe settings, which may help disorient an attacker from a distance, allowing you to escape to safety before needing to use the stun feature.
CONVENIENT AND EASY TO CARRY: Built-in rechargeable battery allows multiple uses and power when you need it. The stun gun includes a holster to store in a purse or loop discreetly and easily on a belt for instant access
PROTECTION YOU CAN TRUST: The strength of Ruger stun guns are independently tested to ensure reliable protection when you need it most.
While it's not a firearm, it's something that college kids can carry in their hands when walking to and from their cars (check uour local laws to make sure they're legal). And that's something.
The nice thing about the SABRE Ruger Tactical Stun Gun is that it's a legitimate, useful flashlight and it looks that way, so it won't catch unwanted attention from school security or faculty members.
You can generally find one for under $30 at Amazon. For that kind of money, it's worth it for a little bit of parental peace of mind.
A Chicago native, Waysun Johnny Tsai is an internationally recognized published book and DVD personality, tactical industry magazine writer and founder of the C.U.M.A. Survival School and C.U.M.A Combatives. Mr. Tsai is also a renowned knife designer for several companies such as TOPS KNIVES, SMOKY MOUNTAIN KNIFE WORKS and WORK TUFF GEAR.
Waysun Johnny Tsai completed his first Controlled F.O.R.C.E. Instructor certification in 2012 and joined the company in 2022 as the Special Programs Manager, and as an instructor. Mr. Tsai has over 25 years of experience in the private security sector and has held security management positions at Chicago Public Schools on location at Morgan Park High School and for the CPS Special Events Administration citywide security team "Yellow Jackets". Mr. Tsai is a lifelong martial artist that holds multiple black belts that are eighth degree (Master Level) and above. He brings more than 36 years of self-defense instructor experience to the team.