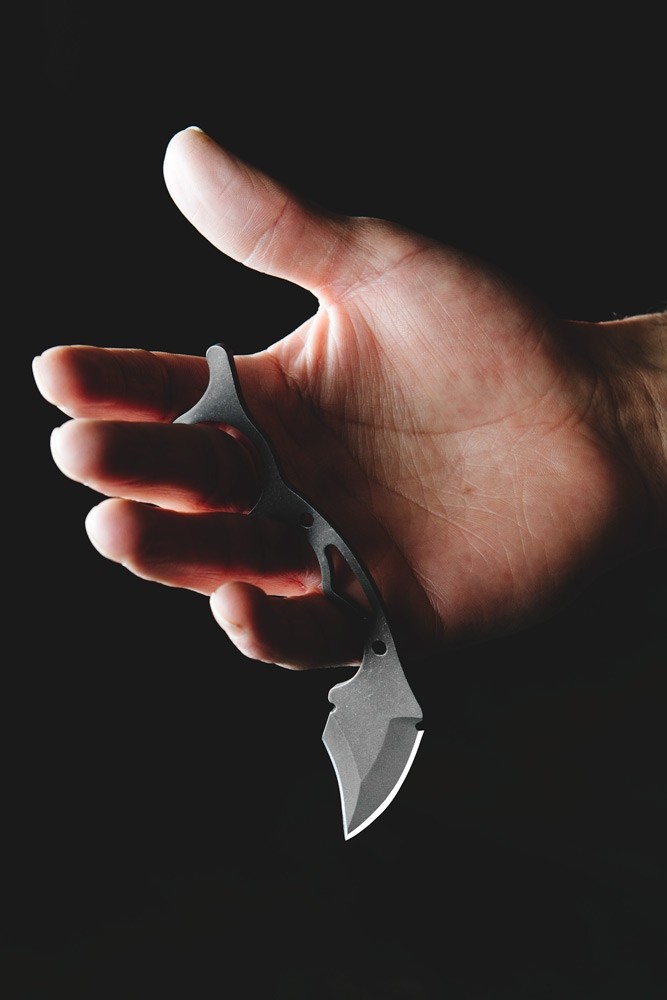 You want something American made, small, quick, light weight and literally to the point? Idaho-based TOPS KNIVES may have just what you are looking for in the Quickie. Designed by my one of my knife industries mentors, Leo Espinoza, this is a small, zero fluff blade.
Coming in at just 1.2 ounces, this 1095 high carbon steel self-defense tool is designed to be lighting fast when it's time to get to business. The Quickie comes complete with a black Kydex sheath.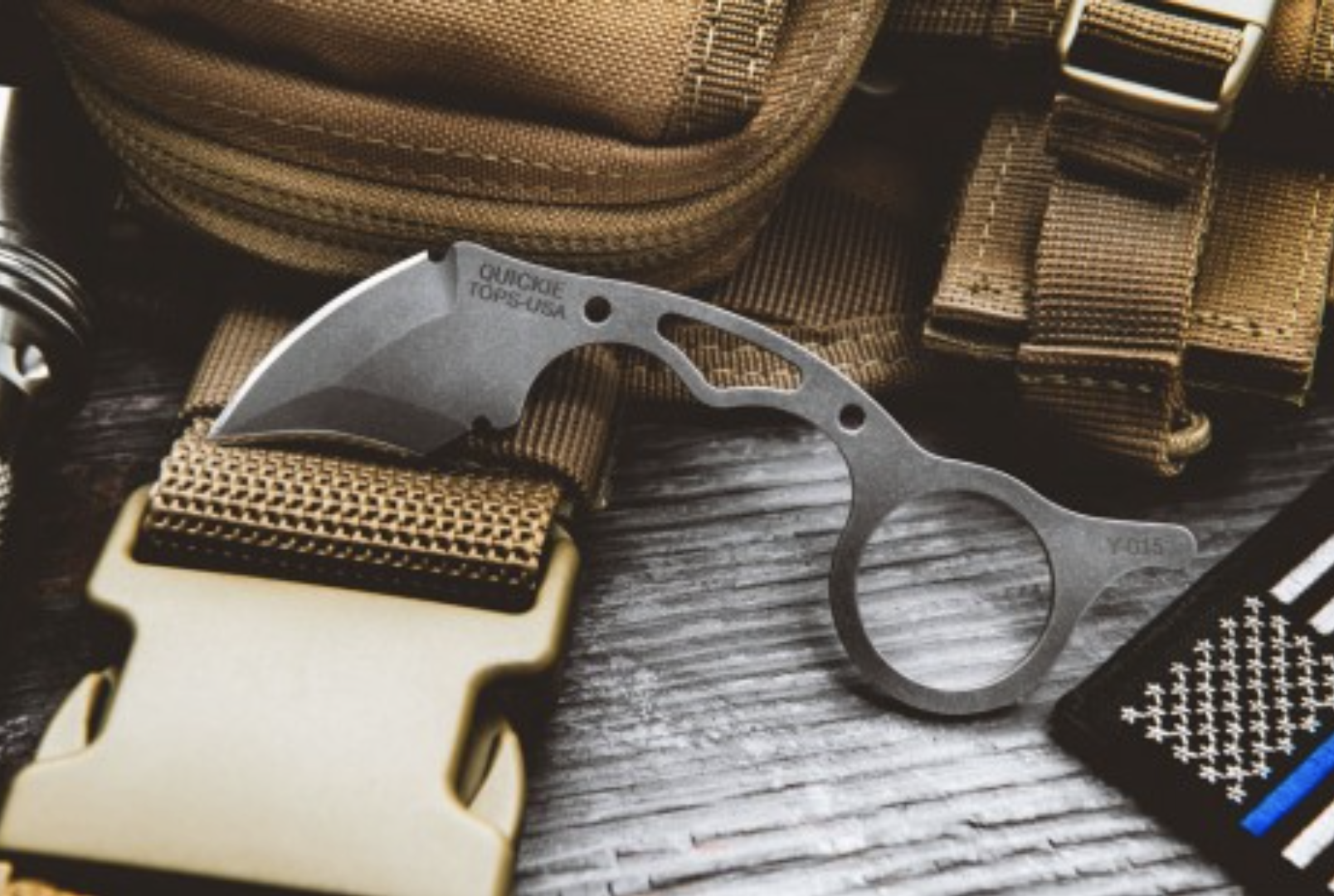 Another nice thing about the Quickie is that it's a quality blade that's affordable. It sub-$100 almost everywhere and here for $89.
Keep reading to check out what the company has to say:
The Quickie is made for people who live in an increasingly uncertain world. Designed with law enforcement in mind, it's a "3-finger" Karambit, meaning the 3rd finger away from the blade should be placed in the hole.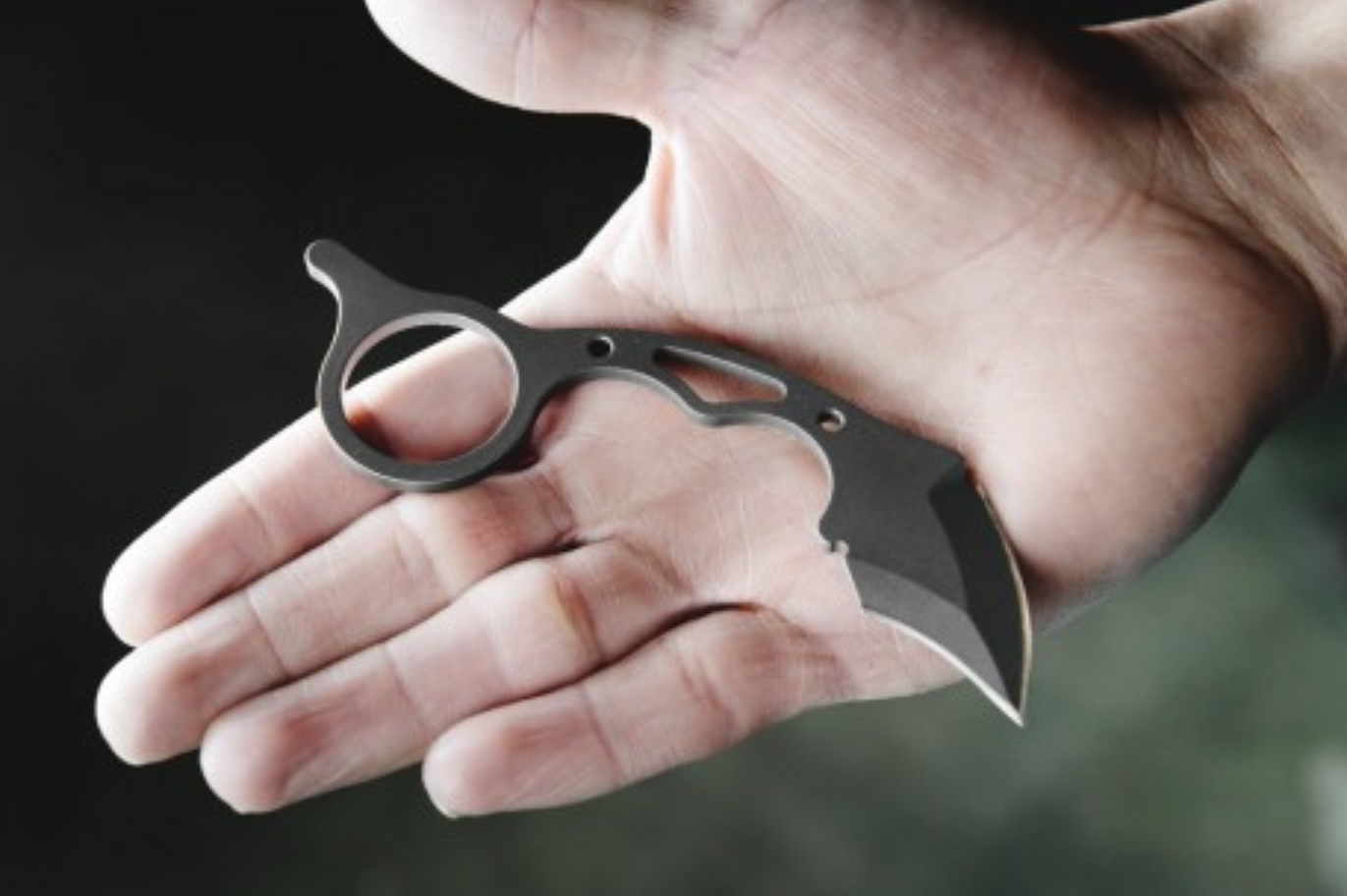 This knife has a very specific purpose and use case. By positioning the finger hole for the 3rd finger and then leaving a nub after that, it gives the user some ability to still use the hand while holding the knife.
For police officers, this makes it an excellent option for a weak hand weapon. The knife can be drawn when the firearm is unavailable. Then once the firearm becomes available, the officer is not faced with the impossible decision of either dropping or trying to re-sheath the knife in the middle of an altercation.
The Quickie was designed for concealment and ease of use. It's 1/8" thick with a low-profile sheath and clip. It's short length aids in concealment as well. So, whether you're on or off duty, the Quickie is a great back-up option for self-defense.
Features:
1095 steel in a tumbled finish offers a tough and durable build.
Low profile sheath for comfortable concealed carry.
Unique 3-finger design allows the hand to still be used while maintaining a secure grip on the knife.
| | |
| --- | --- |
| Knife Type | Fixed Blade |
| Overall Length | 5.00″ |
| Blade Length | 1.63″ |
| Cutting Edge | 1.13″ |
| Secondary Edge | 1.50″ |
| Blade Thickness | 0.130″ |
| Blade Steel | 1095 RC 56-58 |
| Blade Finish | Tumble Finish |
| Handle Style | Skeletonized |
| Knife Weight | 1.2oz |
| Weight w/ Sheath | 2.5oz |
| Sheath Included | Yes |
| Sheath Material | Black Kydex |
| Sheath Clip | Multi-Position Spring Steel |
| Designer | Leo Espinoza |
I seriously like this little bugger and cannot say enough good things about TOPS Knives. If you are unsure about TOPS, a quick Google search will find you thousands of great reviews on the company. Here is a TINY little industry secret, Leo Espinoza has had input on every knife design that the company has put out since day one.
No lie. I say hurry up and pick a TOPS Knives Quickie up today, you won't regret it.
Price = about $90 retail
A Chicago native, Sijo Wayson Johnny Tsai is an internationally recognized Combatives and Survival instructor. He is a published book and DVD personality with over 35 years' experience in teaching Practical Street Defense and Combatives to the Military, Law Enforcement Agencies and Civilians alike. SIJO is also the founder of the C.U.M.A. Survival School. He is also a renowned knife designer for companies like TOPS KNIVES, SMOKY MOUNTAIN KNIFE WORKS and WORK TUFF GEAR.
When not teaching classes, writing, or doing crazy thing with knives, SIJO likes to enjoy his downtime with his wife and 3 children. He also likes drinking beer.