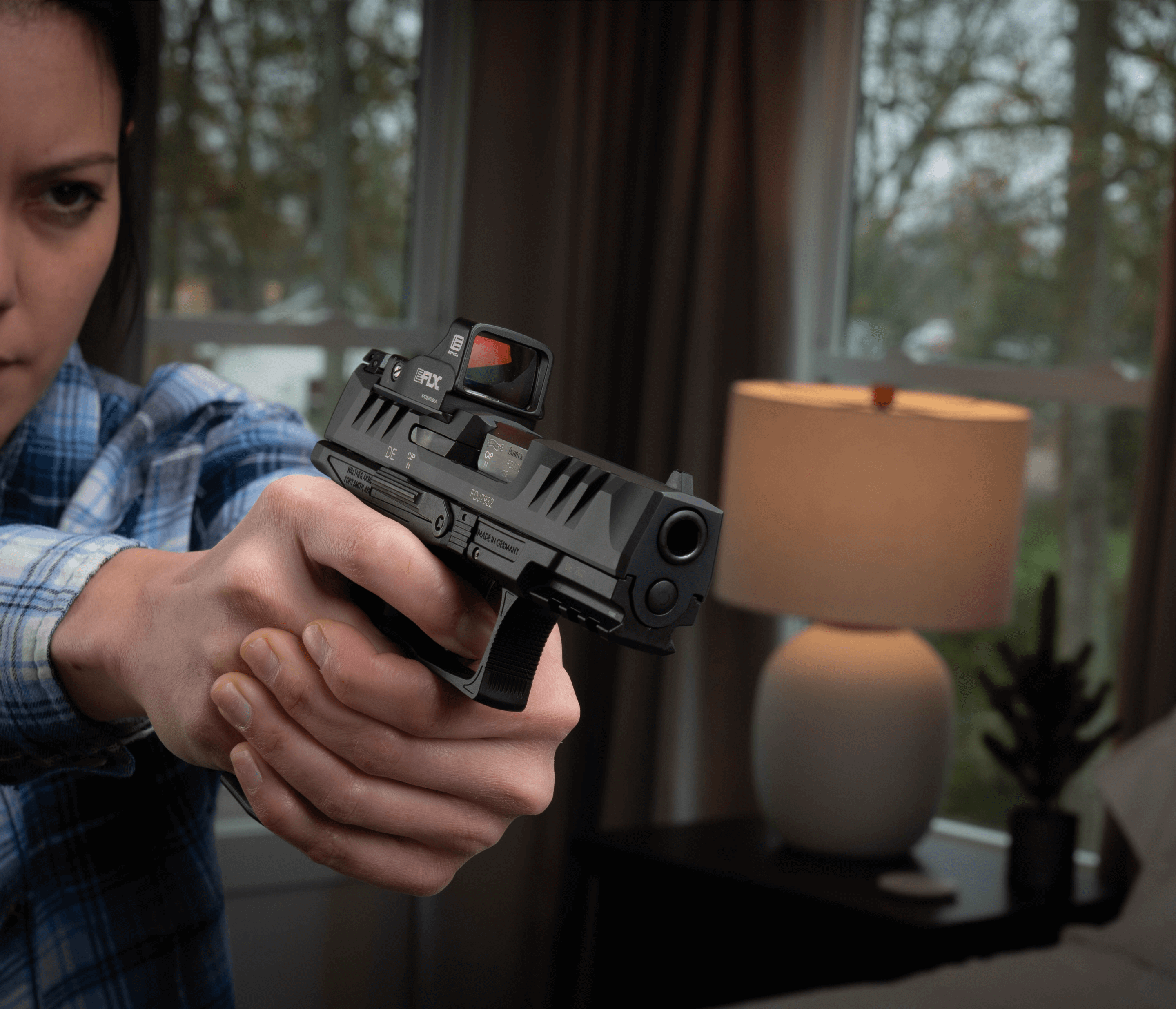 EOTECH fans can now add their favorite system to their handguns with the release of the EFLX Mini Red Dot Sight. The new sight uses the Leupold Delta Point Pro footprint, which is also the same as the SIG Romeo and Crimson Trace MRD's.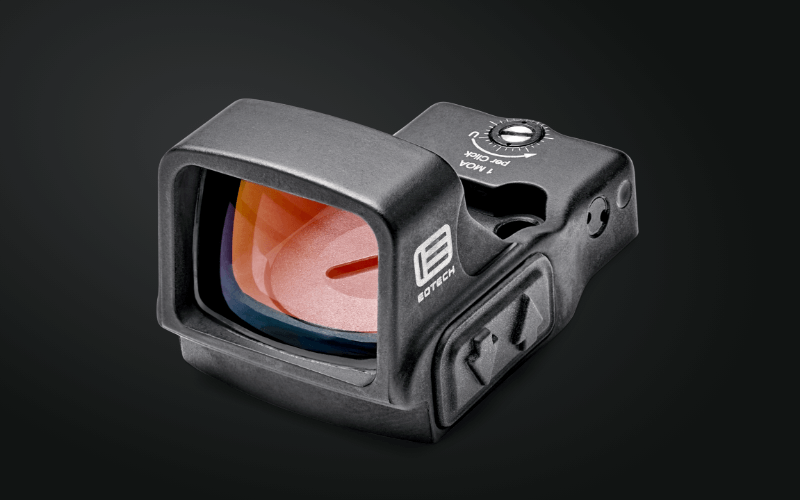 It comes with either a 3 MOA or 6MOA dot and has respectable battery life at 25,000 hours at brightness level 5 for the 3 MOA dot and 20,000 hours at brightness level 5 for the 6 MOA dot. MSRP starts at a very competitive $389.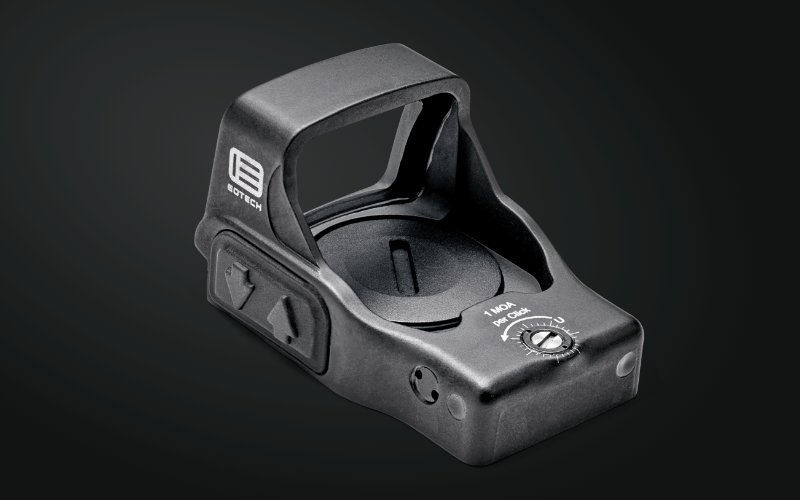 Check out the details and pics below:
The EFLX™ is EOTECH's first venture into reflex technology optics. Designed for pistol use, the base is configured to the Leupold® Delta Point Pro™ footprint and will adapt to appropriately milled slides or onto a rear dovetail mounting adapter. Its durable, heavy duty aluminum housing provides a large, square viewing window, that maintains the same aspect ratio as EOTECH's HWS, to make the 3 or 6 MOA aiming dot easy and quick to find. A top load, single 2032 battery provides roughly 20,000 hours of run time.

Ideal for professional use to get you on target fast; law enforcement, hunting, home defense, and more, the EFLX can be used on a variety of pistol platforms. In addition to being the ideal solution for a pistol red dot sight, the EFLX can be used as a 1X solution on shotguns or rifles with magnified optics. Read through the additional technical specs provided for more information on the EFLX features and all that make it one of the best red dot pistol sights available.