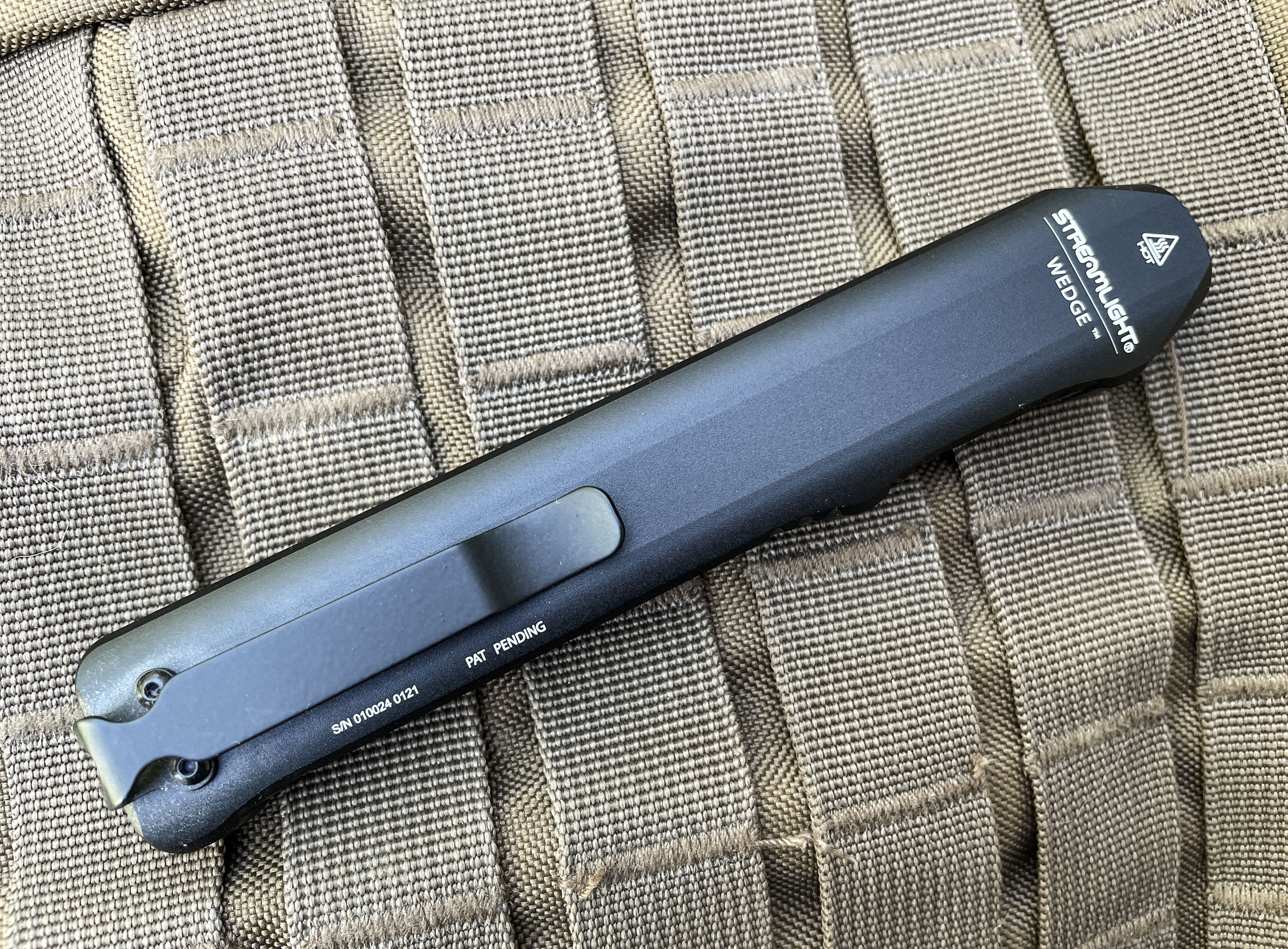 Let's be honest, for the most part 300 Lumens is all we need for everyday tasks. I mean yeah, sometimes we need more, but I grew up with a lot less and everything worked out just fine.
Streamlight really knocked this one out of the park good looking, small, lightweight, and rechargeable, the WEDGE checks all my EDC boxes. And right now, it can be found just about everywhere for around $80. Can't beat that with a bat.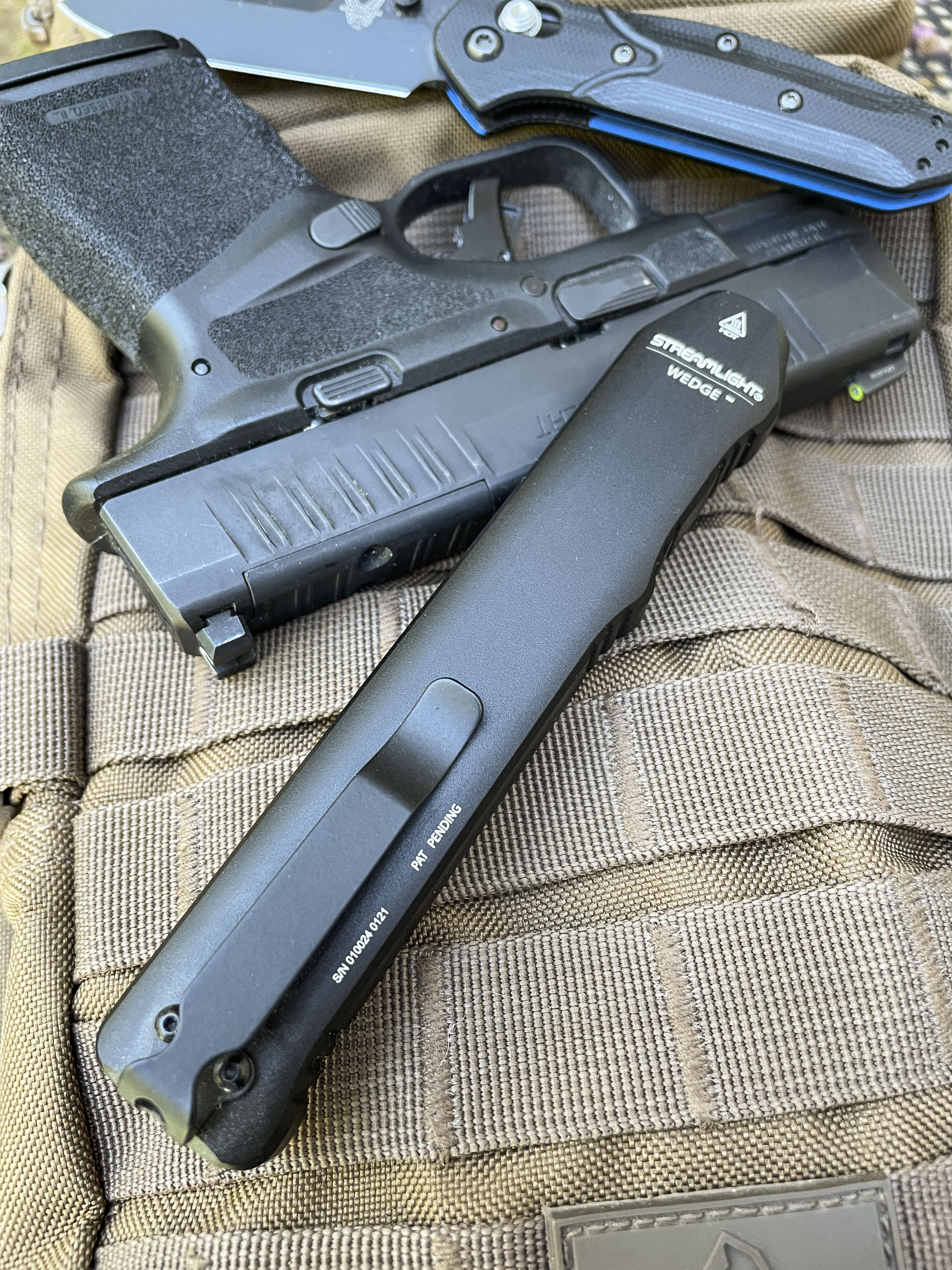 The Wedge is a compact, high-performance EDC light designed for clean pocket carry. It's outfitted with an intuitive rotating thumb switch that provides tactile control over the constant-on and THRO® (Temporarily Heightened Regulated Output) modes.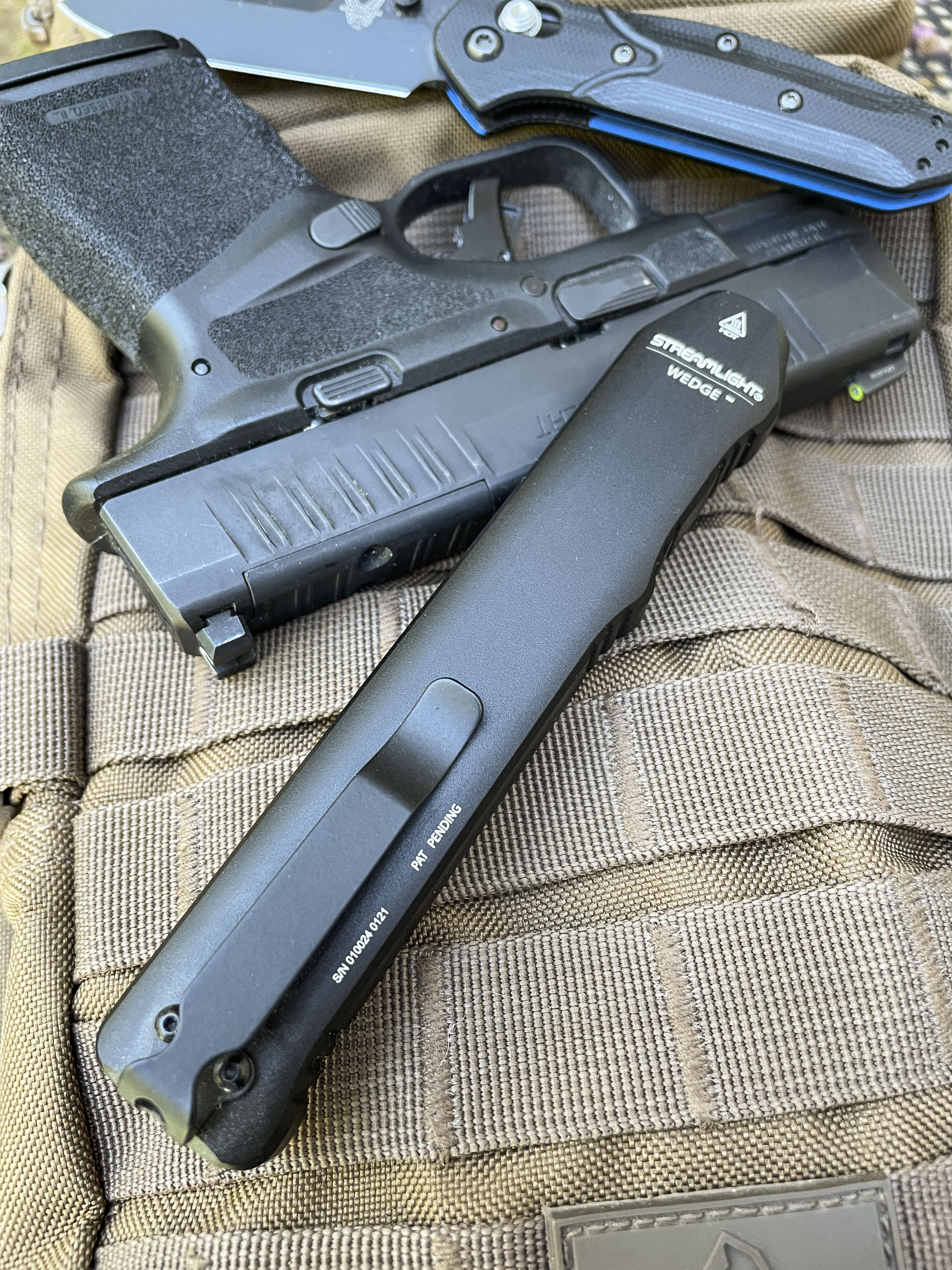 Made of rugged anodized aluminum with a waterproof USB-C port, the Wedge balances durability with performance.
• Features two lighting modes: Constant on and THRO® (Temporarily Heightened Regulated Output) mode for maximum brightness
• 300 lumens; 69m beam; runs 3 hours
• THRO®: 1,000 lumens; 110m beam; 35 second burst
• Thin, ergonomic design fits comfortably in your hand and provides clean pocket carry
• Grooved for a sure grip
• Rotatable switch with battery level indicator
• Deep carry pocket clip attaches on either side of light
• USB-C rechargeable
• Lithium polymer battery charges in 3 hours
• Durable, anodized aluminum construction; polycarbonate lens
• IPX7 waterproof to 1m; 1m impact resistance tested
• 5.46" (138.7 mm); 3.3 oz. (93.5g)
• Limited lifetime warranty
I own about as many flashlights as my wife does purses. Hell, I don't even know where half of my lights are at around my house. Either way, I see the Streamlight as an eye catching, path and trail lighting winner. It's also available in black for all of you super tactical guys out there. MSRP is $165 but you can find one for about half that price here:

A Chicago native, Sijo Wayson Johnny Tsai is an internationally recognized Combatives and Survival instructor. He is a published book and DVD personality with over 35 years' experience in teaching Practical Street Defense and Combatives to the Military, Law Enforcement Agencies and Civilians alike. SIJO is also the founder of the C.U.M.A. Survival School. He is also a renowned knife designer for companies like TOPS KNIVES, SMOKY MOUNTAIN KNIFE WORKS and WORK TUFF GEAR.
When not teaching classes, writing, or doing crazy thing with knives, SIJO likes to enjoy his downtime with his wife and 3 children. He also likes drinking beer.