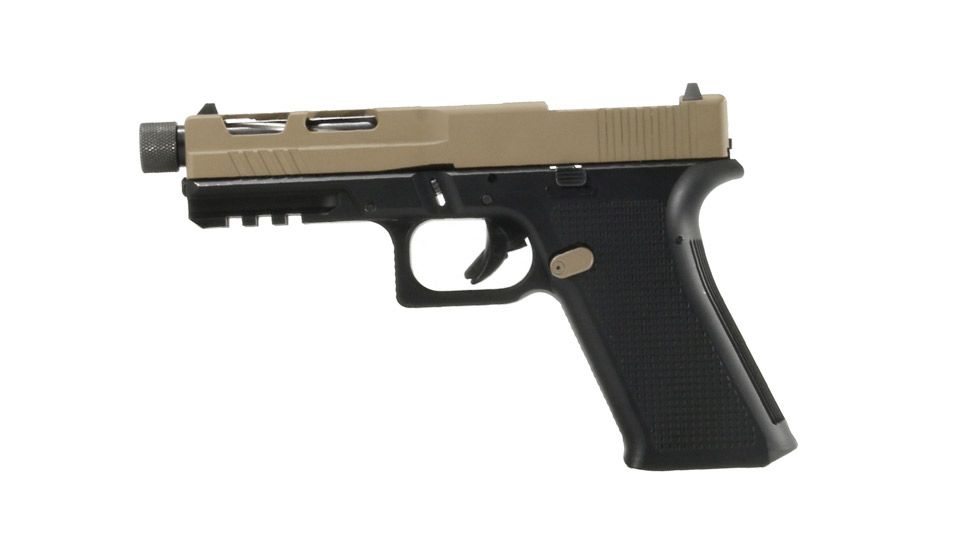 Bear Creek Arsenal has been known for their affordable ARs and AR parts but they've just introduced a 9mm handgun as well. The BCA Genes1s is a 9mm GLOCK 17 style autoloader. Unlike most GLOCK-based pistols out there though the BCA uses an aluminum frame. So if you like the way the GLOCK operates but aren't a fan of polymer the Genes1s may be worth checking out.
The Genes1s is compatible with GLOCK 17 slides and barrels, but there are some proprietary frame parts such as BCA's ambidextrous mag release. It comes optics ready with an RMR cut and is equipped with a threaded barrel. MSRP is right around $750 so if you were expecting another Palmetto State Armory Dagger, this isn't it, but the aluminum frame does set it apart from most of its competitors.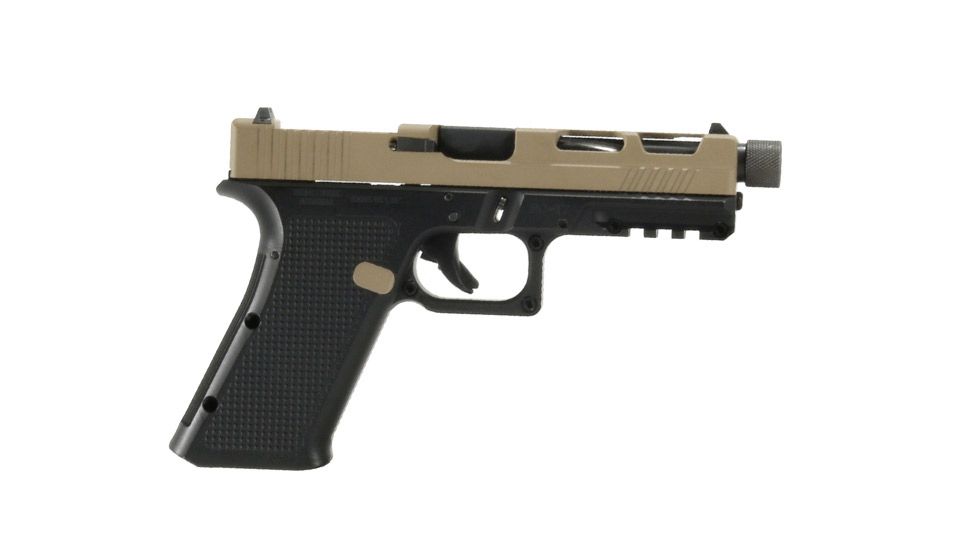 BCA introduces the Genes1s, with perfect ergonomics and stippling for the perfert grip and controllability. Made from high-quality stainless steel and aluminum will give you the perfect balance with less recoil. The Genes1s is optic ready and comes with striking white dots sights for easy target acquisition. Another unique feature is the ambidextrous magazine release which is proprietary to BCA. It is designed to accommodate all shooters. The barrel is 4.5", spiral fluted stainless steel Melonite, and comes threaded, making it suppressor ready. The underneath of the frame has a Picatinny rail to attach accessories such as a flashlight, laser, etc.
Striker Fired
Ergonomic Grip Shape
Perfect Stipling for Grip
Striker Block Safety and Trigger Safety
Flat Dark Earth Cerakote Window Cut Slide with RMR cu
DETAILS
Caliber: 9mm
Action: Striker Fired
Barrel Material: Stainless Steel
Barrel Finish: Black Nitride with Bear Claw Fluting
Twist Rate: 1:16
Slide Material: Stainless Steel
Slide Finish: Cerakote, Flat Dark Earth
Frame: Aluminum
Front/Rear Sight: BCA Photoluminescent Sights
Safety: Striker Block Safety & Trigger Safety
Magazine: Comes with two (2) 17rd Magazines
Price: $749.99