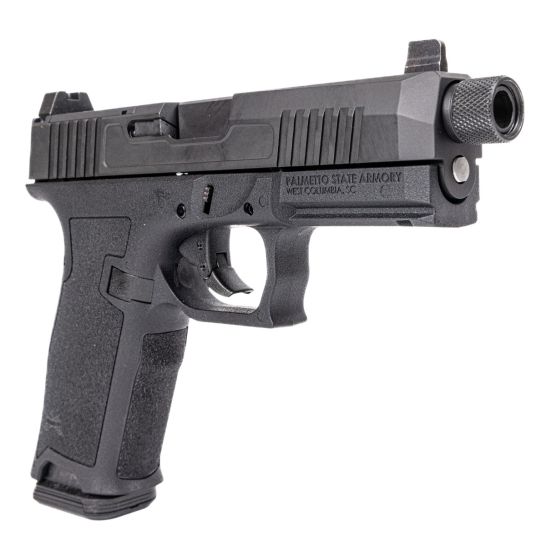 If you're a fan of the Glock 19X or Glock 45, but not the price tag you may be interested in the latest drop from Palmetto State Armory. They mentioned a full-sized version of their G19-sized Dagger 9mm pistol earlier in the year and it seems to have quietly dropped it yesterday.
I first caught wind of it on Reddit and tracked it back to Palmetto's page. It looks like a full sized frame that takes Glock 17 mags, with the same Glock 19-sized Dagger side they've been using on the regular Dagger.
Price on the full-size Dagger S is a very attractive $369.99.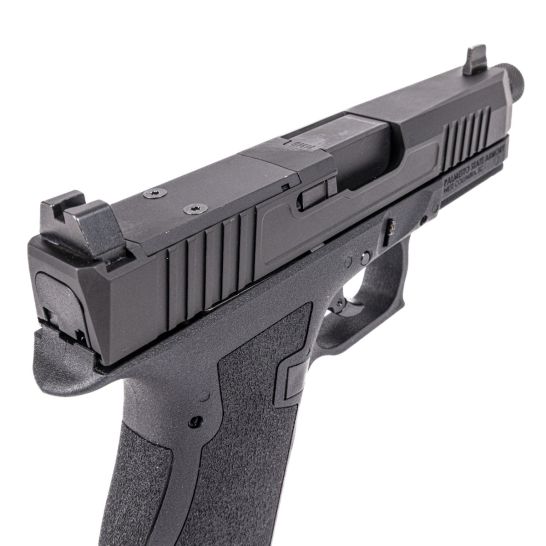 Features
A Full-sized polymer-framed pistol, the Palmetto Dagger Full Size – S with Extreme Carry Cuts™ introduces game-changing ergonomics and controllability. Made from high-quality stainless steel and advanced polymers, this pistol lives up to today's highest expectations while maintaining the unmatched Palmetto State Armory value. Chambered in 9x19mm, the Palmetto Dagger is fed from a supplied PMAG® 17 GL9™ (17-Round) magazine and operated by a smooth single-action striker-fired trigger mechanism.
The Palmetto Dagger is feature-rich even in its standard form, yet also provides a framework for further customization, as it is highly compatible with many aftermarket offerings. The new Extreme Carry Cuts™ offer smoother edges to the rear and front of the slide to help with faster drawing without snagging the user's holster. This slide is also finished with a Black DLC coating and RMR footprint for compatibility with RMR-style reflex sights. A black cover plate is also included.
The PSA Full Size – S Dagger offers the ergonomics of a full-size frame while utilizing a compact slide. Our Full Size – S Dagger is compatible with all of our Dagger Compact slides and components.
Ships in Palmetto State Armory Soft Pistol Case.
Additional Features:
Ergonomic Grip Shape
RMR Pattern Optics Mount
Extreme Carry Cuts™ on Slide
Aggressive Grip Texturing
Striker Fired
Flat Faced Trigger
Striker Block Safety and Trigger Safety
Ameriglo Lower 1/3 Co-Witness Sights (These are not night sights)
Stainless Steel Recoil Spring Guide Rod
Black DLC Coated Slide
DLC Coated Barrel
17rd Magazine
PSA Dagger Soft Pistol Case
Details
Model: Palmetto Dagger Full Size – S
Caliber: 9mm
Action: Striker Fired
Weight: 22.5oz (unloaded)
Overall Length: 7.15″
Overall Width: 1.28″
Overall Height: 5.38″ (Without Mag)
Barrel Length: 3.9″
Barrel Material: Stainless Steel
Barrel Finish: DLC Coating
Twist Rate: SAAMI Spec 1:10
Slide Material: Stainless Steel
Slide Finish: Black DLC Coating
Frame: Polymer
Front Sight: Ameriglo Lower 1/3 Co-Witness (Not a Night Sight)
Rear Sight: Ameriglo Lower 1/3 Co-Witness (Not a Night Sight)
Safety: Striker Block Safety & Trigger Safety
Magazine: Comes with One (1) 17rd Magazine
Optics Mount: RMR Pattern
Price: $369.99