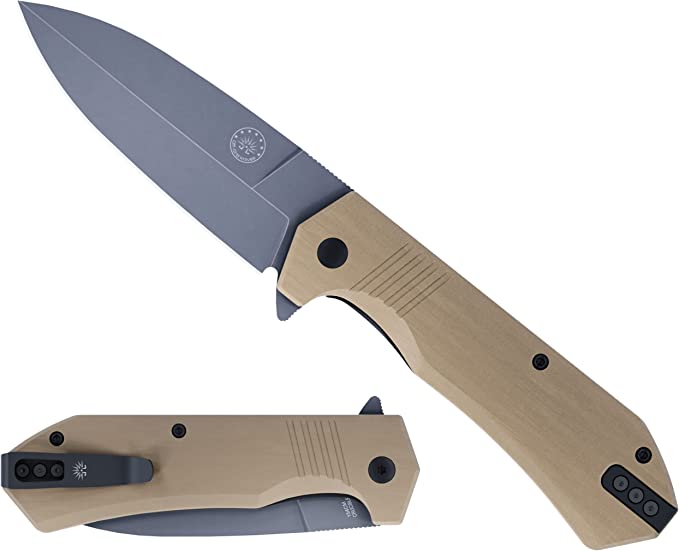 Introducing one of the newest members to the Off-Grid Knives catalog…the Stinger XL.  The Stinger XL sports a four-inch Spear Point blade is made from 154CM steel with a HRC of 61.
Made in Taiwan, the company coated the blade with tumbled gray DLC and paired this with Coyote Tan scales. The handle is 5.25″ with G10 scales, larger or gloved hands should be able to comfortably fit this grip with ease. From what I can tell, the Stinger XL is overbuilt and made for everyday hard use. The knifes name itself is derived from the FIM-92 Stinger Surface to Air Missile, a heavy duty and portable tactical defense weapon. While the name is pretty tacti-cool, I just do not want to get stung by it.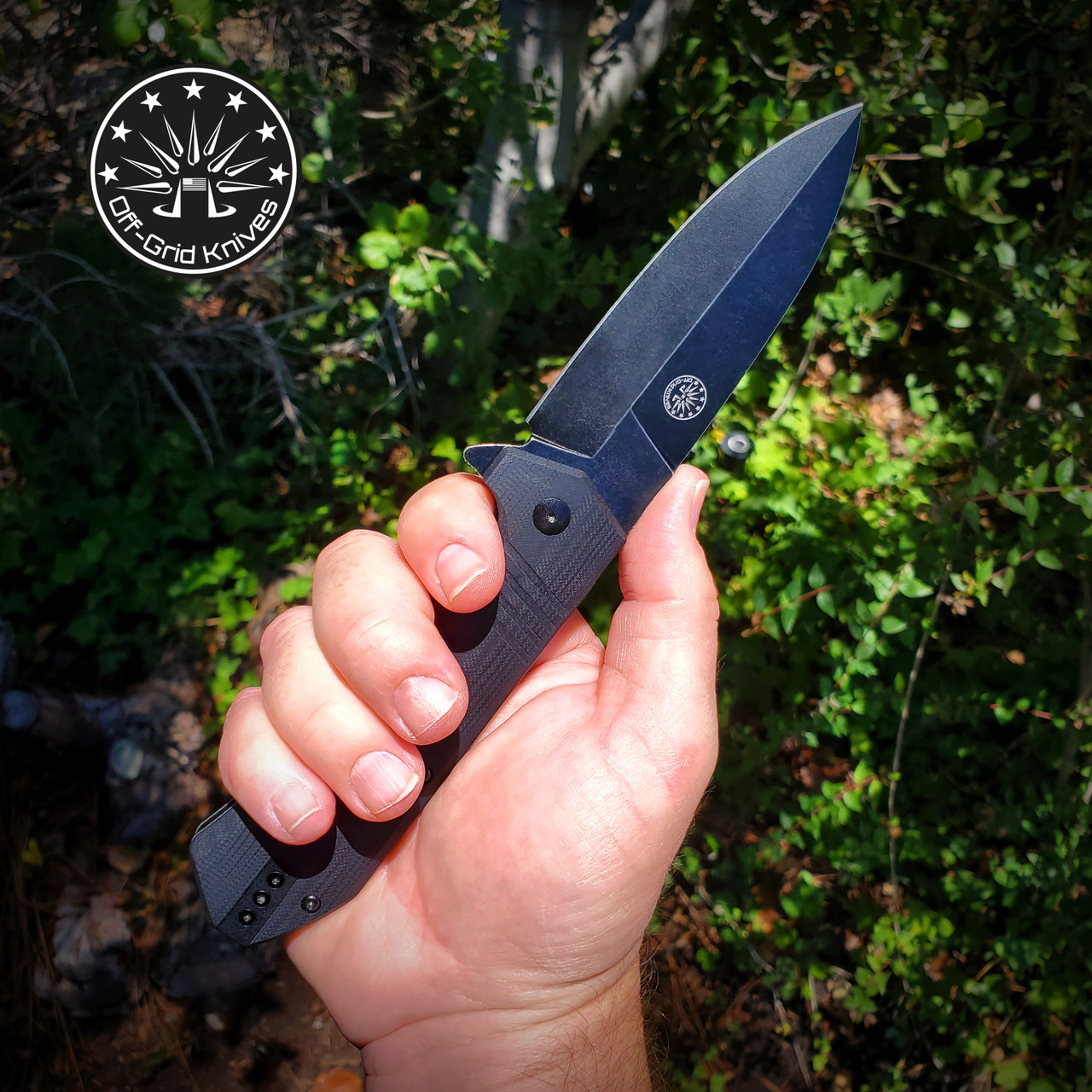 The Stinger XL rides deep in your pocket with the option of left-hand carry.
The 4-inch blade has a tumbled DLC Gray wash look with 4mm thick 154CM blade stock makes the XL heavy duty blade. It is a great looking knife and so far, Off-Grids Knives has been putting out some solid edc blades. Seeing that Coyote is one of my favorite knife colors, I think I may check one out.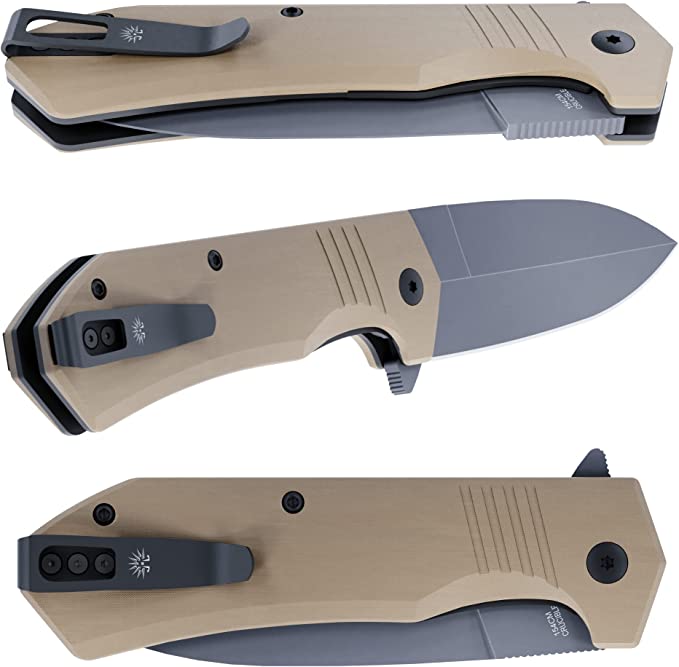 Design
Off-Grid Knives
OEM
Taiwan
Mechanical
Knife Mechanism
Locking Mechanism
Liner Lock
Opening Mechanism
Flipper
Blade
Blade Length (in.)
4
Blade Width (in.)
1.4
Blade Thickness (mm)
4
Blade Hardness (HRC)
61
Blade Material
154CM
Blade Style
Spear Point
Blade Color
Gray
Blade Finish
Gray wash DLC
Blade Edge
Plain Edge
Handle
Handle Length (in.)
5.25
Handle Color
Coyote
Handle Material
G10
Pocket Clip
Left & Right Carry
Yes
Countersunk Screws
Yes
PRICE: $107