If you're a fan of metal pistols with 21st Century tech, then 2022 is proving to be a great year for you. SIG's latest entry into that field is the limited edition 9mm P320 AXG-Combat model. It features an aluminum alloy frame coupled with an optics ready frame, night sights, and a threaded barrel. You get three 21rd mags with it too which is a nice touch. Pricing wasn't listed yet but based upon the other AXG 320's it should be well northwards of $1,000. It's an impressive looking package though both visually and feature wise.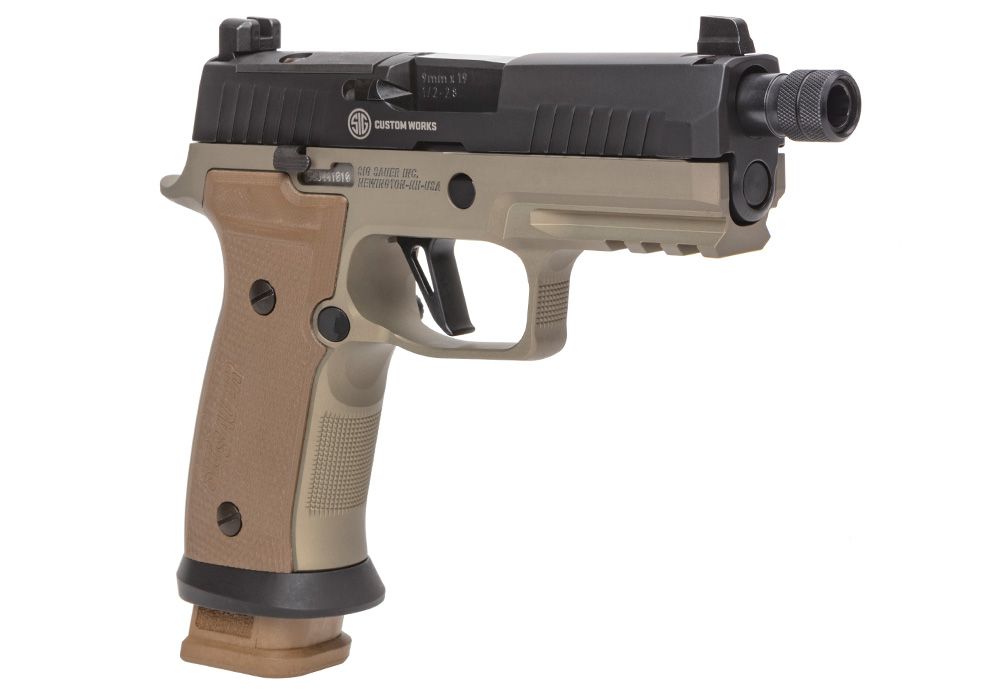 Check out the SIG release which tells you what I just did with a little more detail:
The P320AXG-Combat brings the classic FDE and Nitron two-tone appearance popularized by the original P226 Combat. This unique pistol is equipped with an optic-ready Nitron slide, FDE anodized AXG grip module, threaded barrel, and suppressor height XRAY3 night sights, and ships with three 21rd magazines.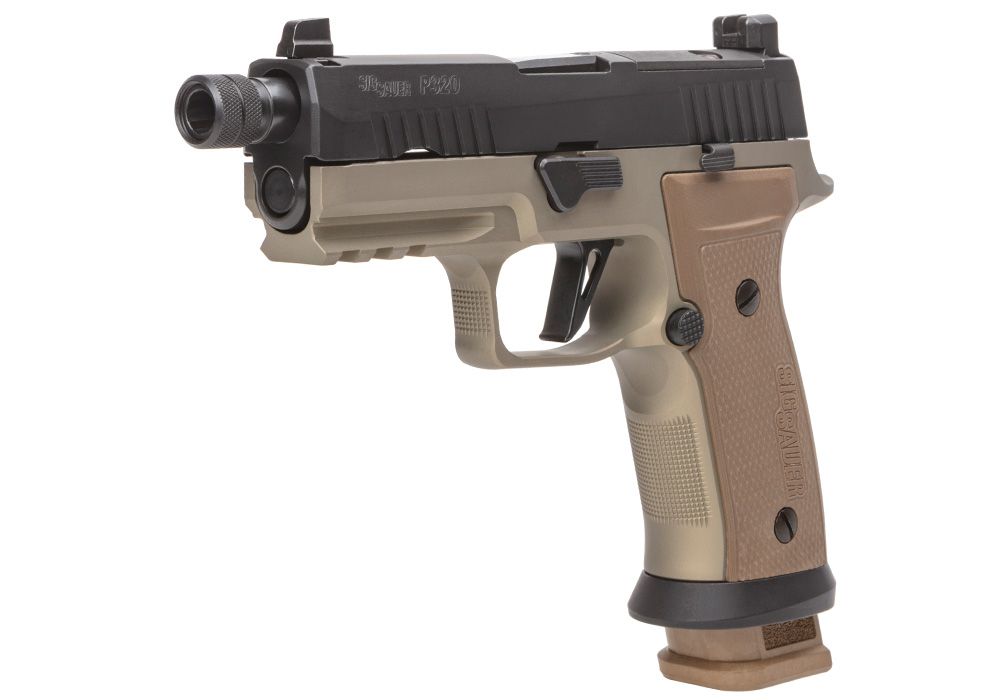 Each of these limited edition, P320AXG-Combat pistols includes a Custom Works engraved slide and is delivered in an exclusive Custom Works case with Custom Works challenge coin and certified custom certificate.