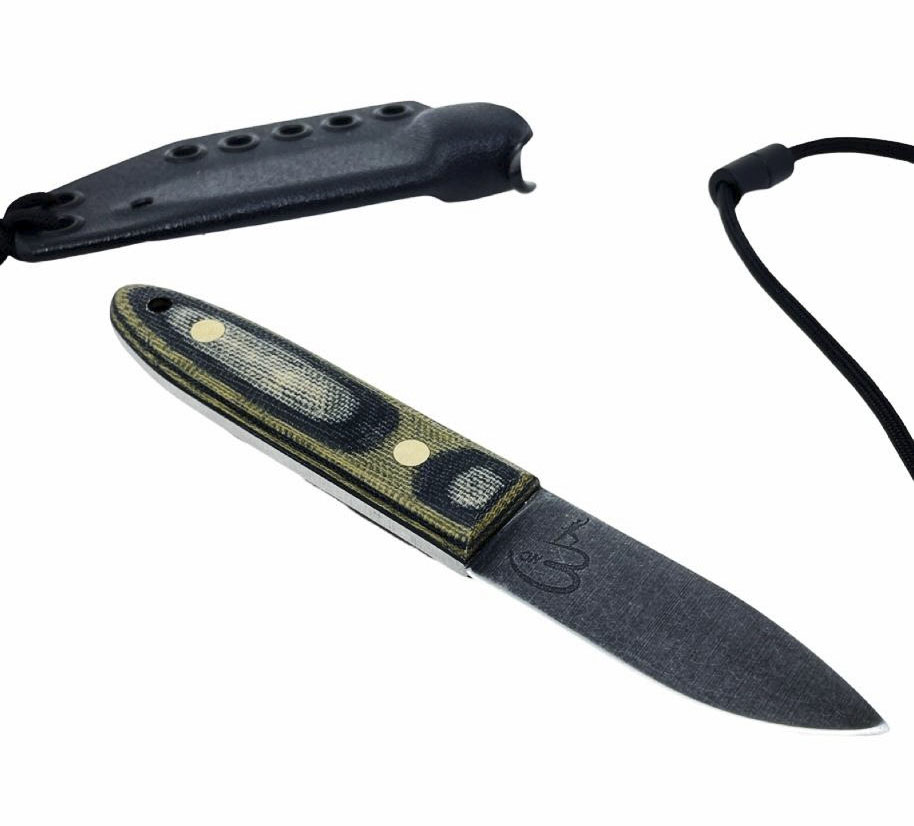 Choosing the perfect knife to give as a holiday gift can be overwhelming. There are many choices; fortunately, finding a reliable EDC knife that suits your lifestyle is easier than ever. When a knife is given as a gift, it also gives the ability to carve another gift. It offers a way to help make a fire, slice cheese, cut twine, clean a fish, and much more.
Consider the following when searching for a good Christmas EDC knife. It should be lightweight and compact for convenient carrying. It should be durable, able to withstand frequent use, and capable of cutting through various materials. Safety should be a factor; fixed-blade knives have no moving parts compared to folding knives, which take some practice and skill to master. Bear Forest Knives has the solution!
On Three EDC
Stocking stuffers are usually small, useful items that are a precursor to the more significant Christmas gift—in this case, it may be better. With an overall length of 6.5 inches, the On Three EDC knife utilizes a handy 2.75-inch blade made of 52100 carbon steel. The handle is 3.5 inches long, offering a small knife a secure grip. An everyday carry (EDC) knife is an unassuming cutting tool designed for a vast array of situations and applications. They're intended to carry daily and conveniently like items in your pocket, bag, or pouch. An EDC knife should be carried the same as your phone, flashlight, pen, sunglasses, or keys.
Make your Christmas gift a good one with a knife that will last a lifetime and be passed down. Bear Forest Knives are true American adventure tools built to last!
Features:
Bear Forest Knives- On Three EDC
Overall Length: 6.5 inches
Blade Length: 2.75 inches
Thickness: .125 inches
Steel: 52100 Carbon Steel
Grind: Full Flat
Finish: Rock Tumbled Acid Wash
Handles: Green Hornet Micarta, Wheat Coarse Canvas Micarta, Black Canvas Micarta, Natural Linen Micarta, Stabilized Dogwood (Salyer Property)
Sheath: Kydex
Designer: Jason Salyer
Made in the USA
MSRP: $159.99