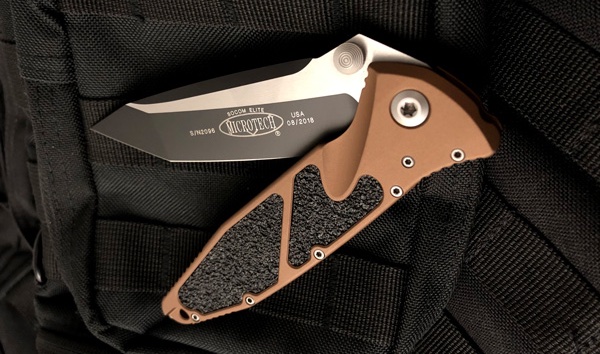 I am a pretty major fan of out-the-front automatic knives. The first knife company brand that one thinks of when thinking about an OTF knife is Microtech, and that's because Microtech is the undisputed KING of OTF knives. For clarity, I am not saying that Microtech makes the best OTF knife or is even my personal favorite…they just happen to have the largest following.
Now, Microtech has also been known to stray off and make some interesting and expensive other products such as fixed blades and even pens. In today's article we will talk about the Microtech Socom Elite Manual folder.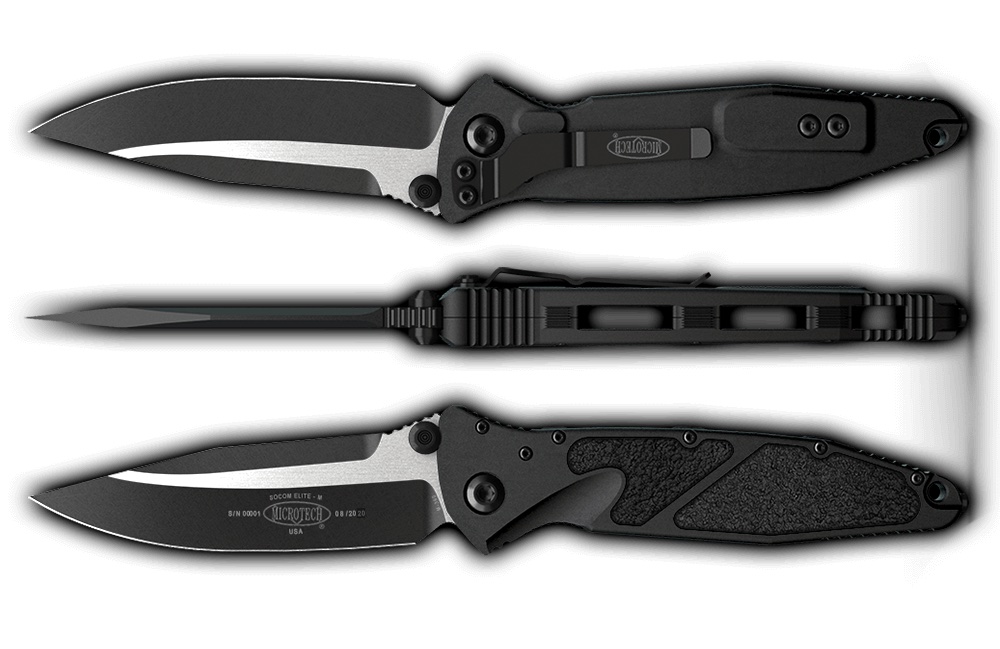 The knife is an American made M390 steel blade boasts a cutting edge of 3.75". As you can see in pictures, it's a "tactical" knife, meaning "not a kitchen, gentleman's or woodsman's" type of design.
Designed by Tony Marifione himself, this knife has a lot of Microtech collectors turning their heads.
Continue reading to see what the company has to say . . .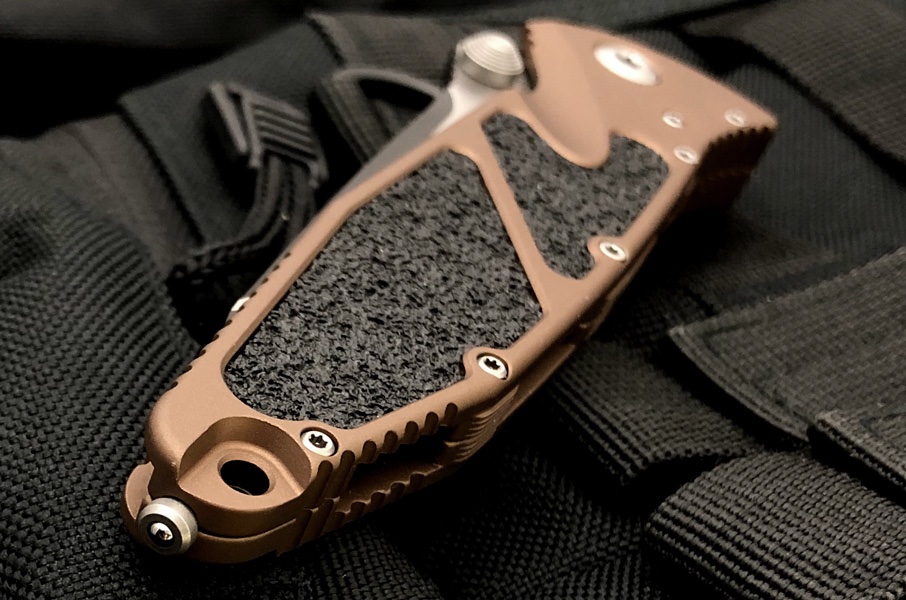 The Socom Elite sets the highest standard for tactical/utility cutlery. Since the inception of the original Socom in 1996, it has been the pioneer of the entire Microtech folding knife line. Over the years, numerous improvements have been made making the Socom more adaptable to different environments.

Both the manual and the Auto Socoms have a unique handle shape that molds to your hand. You know you are buying the best tool on the market no matter which one-of-a-kind blade you choose: the clip point or the tanto. An integrated glass breaker in the base of the handle and a large stud that allows easy opening with a glove add to its impressive stature. Socom's rugged reliability makes it the first choice for the special operations community.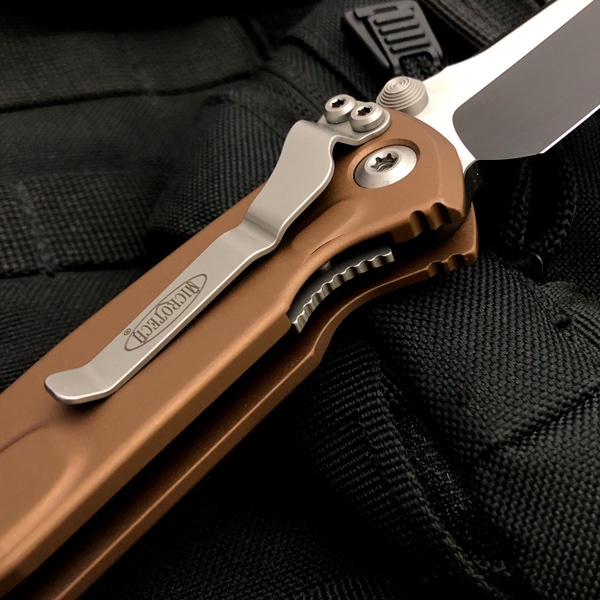 Specifications
Blade Length: 4.05″

Cutting Edge: 3.75″

Closed Length: 5.06″

Overall Length: 9.11″

Please note, blade steel cannot be specified as it can change depending on availability (information from Microtech)

Blade Style: Tanto

Blade Grind: Flat

Blade Finish: Black

Handle Material: Aluminum with Textured Rubber Inserts

Liner Material: Stainless Steel

Locking Mechanism: Liner

Pocket Clip: Stainless Steel (Tip-Down, Right Carry)

Weight: 5.6 oz.

Designer: Tony Marfione

Made in the USA
Priced in the $300 range, there are a lot of options out there for a USA-made folder. I personally would probably shop around as I am not a fan of sandpaper grips. However, if you're a hardcore Microtech collector and that sandpaper grip is your speed, it's probably a must-have.
A Chicago native, Sijo Waysun Johnny Tsai is an internationally recognized Combatives and Survival instructor. He is a published book and DVD personality with over 35 years' experience in teaching Practical Street Defense and Combatives to the Military, Law Enforcement Agencies and Civilians alike. SIJO is also the founder of the C.U.M.A. Survival School. He is also a renowned knife designer for companies like TOPS KNIVES, SMOKY MOUNTAIN KNIFE WORKS and WORK TUFF GEAR.
When not teaching classes, writing, riding his mountain bike or doing crazy things with knives, SIJO likes to enjoy his downtime with his wife and three children. He also likes drinking beer.