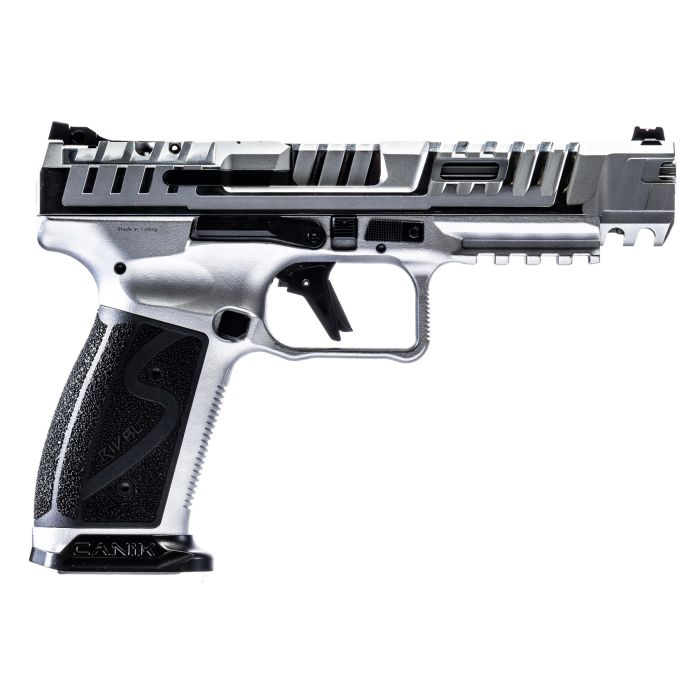 2023 is continuing the trend of going back to the future with yet another company bringing out ta polymer pistol design in metal form. This time it's from Canik, With their SFx Rival-S model they aren't messing around with aluminum…they went straight to steel.
Check out the press release for details:
Canik is proud to announce the next step in superior firearms with the creation of the Canik SFx Rival-S. This steel framed pistol is the evolution of the multi-award winning Canik SFx Rival in that the ergonomics of the platform are the same but now the firearm is an all metal design. The 2.67 lb. SFx Rival-S, is 8.09" long, with a 5" barrel length, is 1.41" wide, and has a height of 5.75". The SFx Rival-S is chambered in 9x19mm, and with the additional weight and aluminum 90° break flat trigger, is sure to decrease recoil and improve split times and accuracy! Simply put, the SFx Rival-S is "Forged for Superiority!"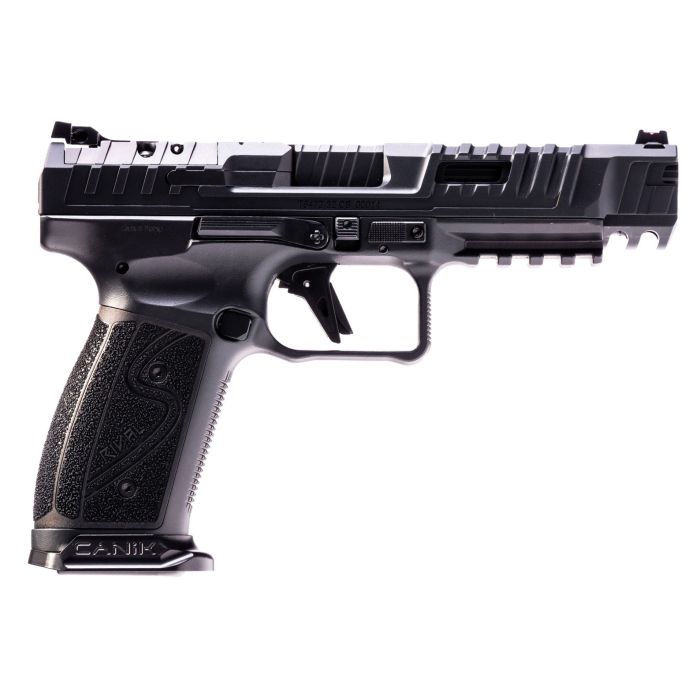 Each Canik SFx Rival-S is optics ready with 100% co-witness, ambidextrous, and comes with the famous Canik satisfaction guarantee. The newly designed two-tiered water resistant hard travel case includes two 18 round magazines, a competition holster, five optics plates, three sized grips, an external mag-well, two aluminum magazine base plates, a fiber optic front sight with multiple color choices, tool kit and punch, cleaning kit, and speed loader. The SFx Rival-S is available in two aggressively priced versions at launch with the Rival-S (Chrome) $949.99 and Rival-S Dark Side (Black) $899.99. Accessories to customize the Rival-S including multiple color and material choices will be readily available from Canik in the months to come.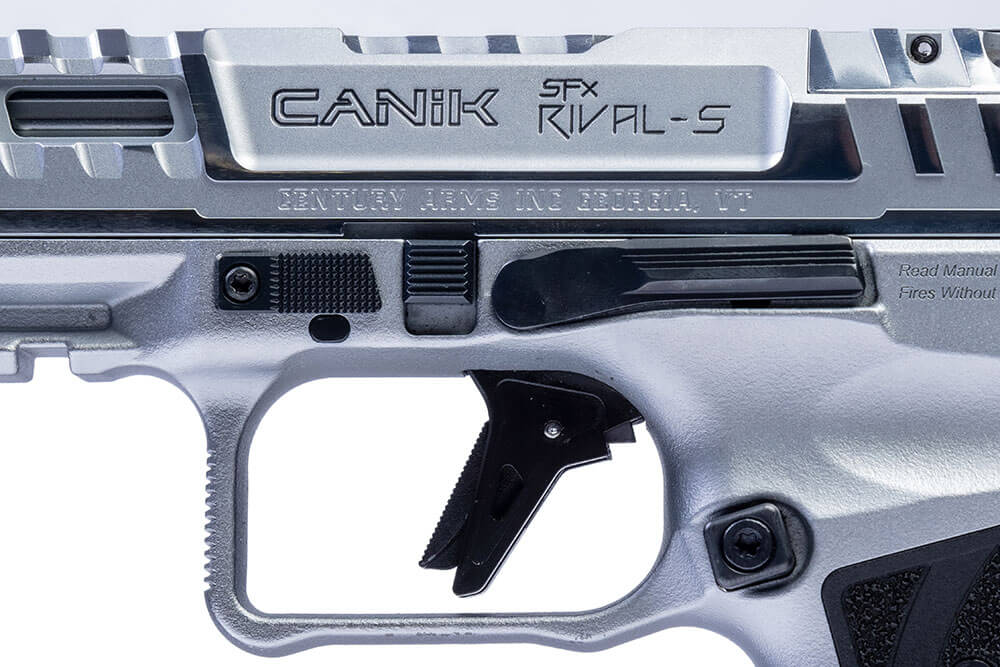 The Canik SFx Rival-S will be featured at Shot Show 2023 and will be shipping to customers in January as well. "The success team Canik had with the Canik SFx Rival lit a fire under us to keep pushing the line" said Canik USA Marketing Director Adam Ruonala "we basically used that fire to forge a product that was ready to beat the fiercest competitor at a price point you simply can't afford to miss out on with the SFx Rival-S!" For more information on the Canik SFx Rival-S visit www.canikusa.com/sfx-rival-s.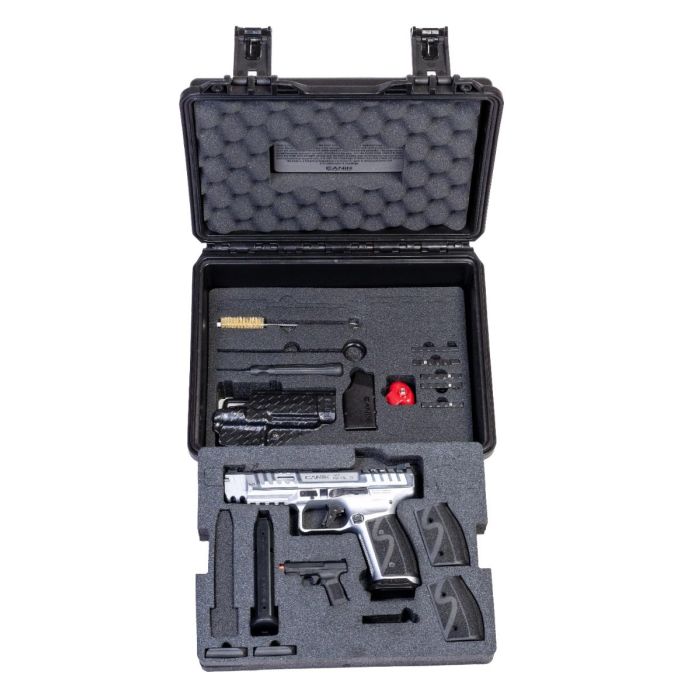 Specifications:
Caliber: 9mm
Weight: 42.7 oz.
Capacity: 18+1 rounds
Barrel Length: 5 inches
Overall Length: 8.1 inches
Height: 5.75 inches
Width: 1.4 inches
Front Sight: fiber optic
Rear Sight: adjustable
Magazines: 2×18 rounds included
Manufactured: Turkey
Price: SFx Rival-S = $949.99, SFx Rival-S Dark Side = $899.99