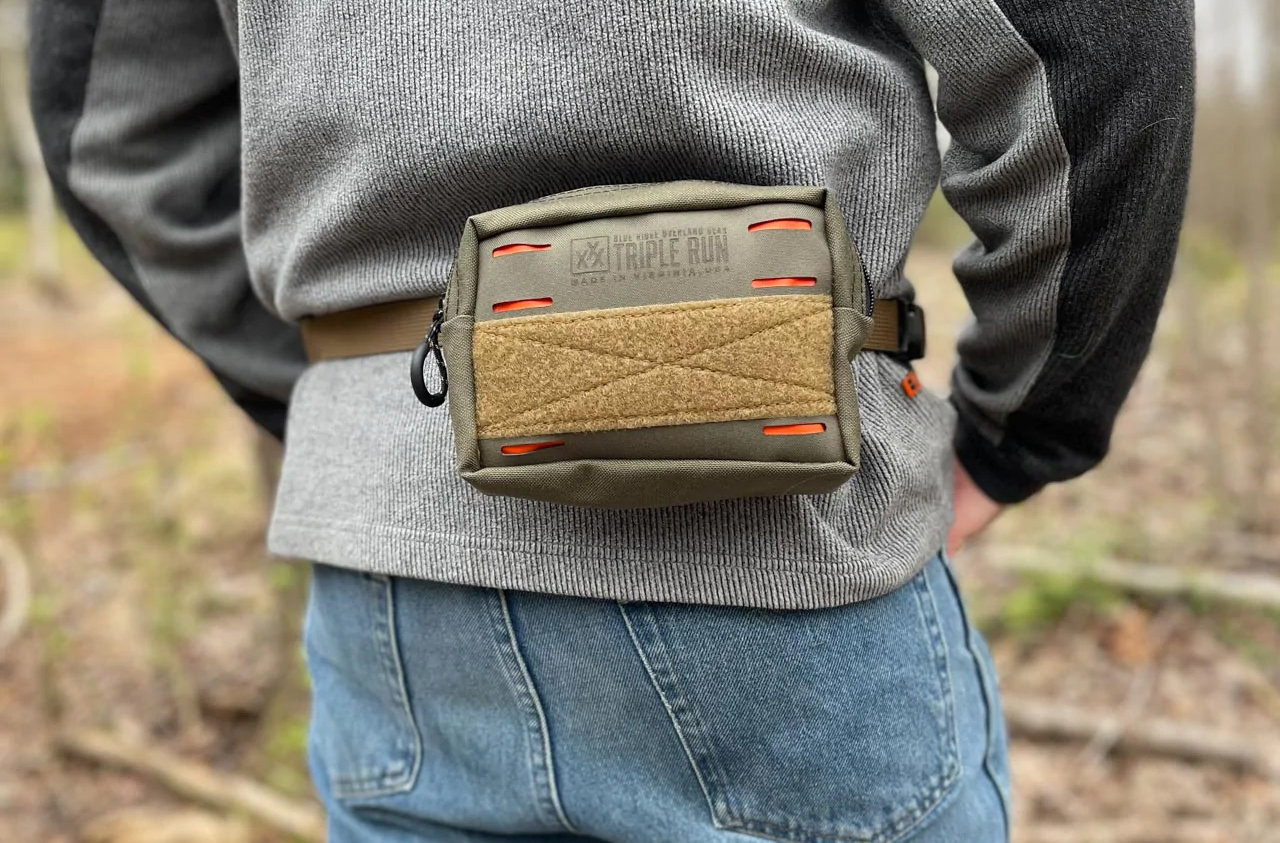 I grew up skateboarding in the 1980's- through the early 1990's and was a self-proclaimed "beach bum." I always rocked some sort of hip sack of fanny pack as it was the easiest way to stow my house keys, what little cash I had, and one-hitter-quitter while skating around the city.
The funny thing is that I still had an "Rastafarian" fanny pack that my teenage daughter found, I guess she liked her dad's vintage style, because she "borrowed it". I have a strange feeling that I won't ever see it again.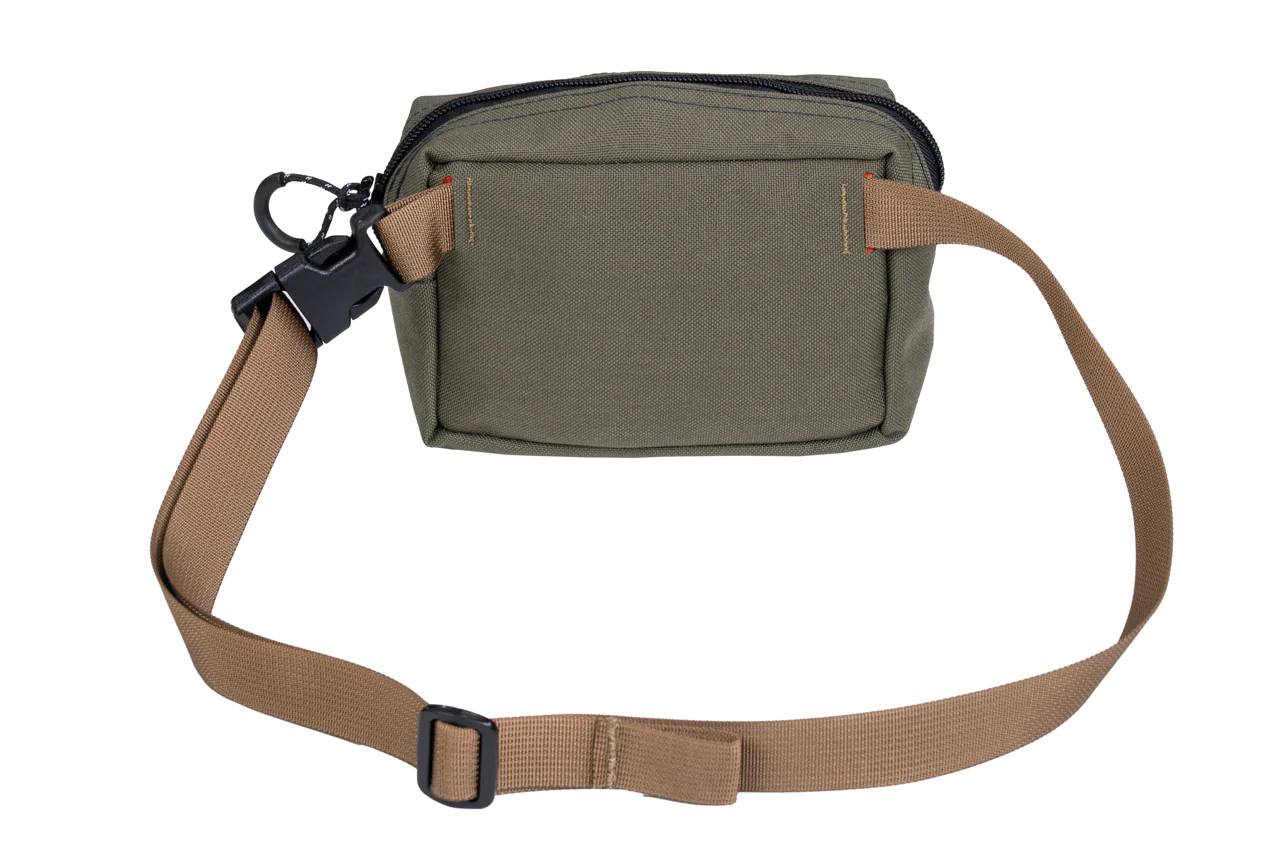 I am no longer a fan of falling, so I decided to swap my skateboarding days for mountain biking. Ok, I still occasionally face plants off my bike. But a few things that haven't changed are that I still love the beach and I still use fanny packs. The good news for me is that for some reason, fanny packs have made a solid return into the world of acceptable fashion. Now modern-day fanny packs can be worn as shoulder sling bags as well, but they are still generally hip sacks.
My 22-year-old son stole my Coach leather fanny pack and rocks it as a sling pack and my (now) 20-year-old daughter has yet to return my vintage pack, so Dad is on the hunt for a new hip pouch. Enter the BLUERIDGE OVERLAND GEAR: EDC BUM BAG.
Keep reading to check out what the company has to say.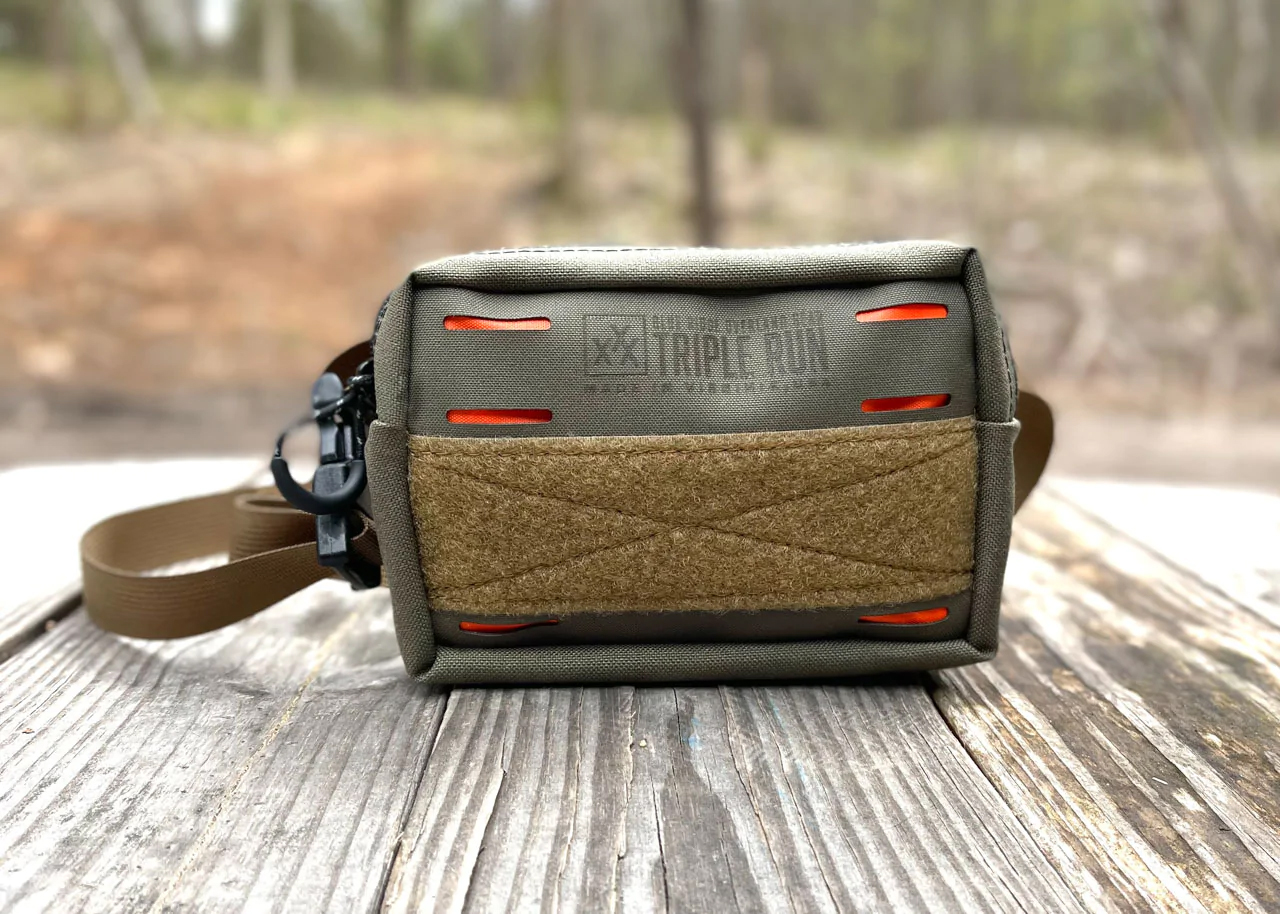 A Little History of the Fanny Pack
Bags worn around the waist have been in use since ancient times. In fact, it is even possible that they preceded the invention of pockets in clothing. Traditionally worn in the front, the modern version, the fanny pack, gained the name for its backwards orientation.
While it's pinnacle of pop-culture fame was in the 1980's, the fanny pack seems to have made it's modern debut around the mid-1950's in a Sport's Illustrated mail-order shopping guide, declaring:
"…The lightweight leather "fanny pack" is designed to hold a cross-country skier's wax and lunch. It's also useful for cyclists, hikers, equestrians."
No Longer Just for Nerds and Trendsetters
Since the 1980's the fanny pack has had several ironic revivals, and some would say has fully cast off its reputation as a 'fashion joke'. But has it reclaimed the throne as the perfect companion for everyday adventure? We say: yes! No longer for just Disneyland moms, blingy hip-hop stars, high-end fashionistas, and hipster festival goers. Nerds and trendsetters step aside, the fanny pack now belongs to us all!
Introducing the BROG Bum Bag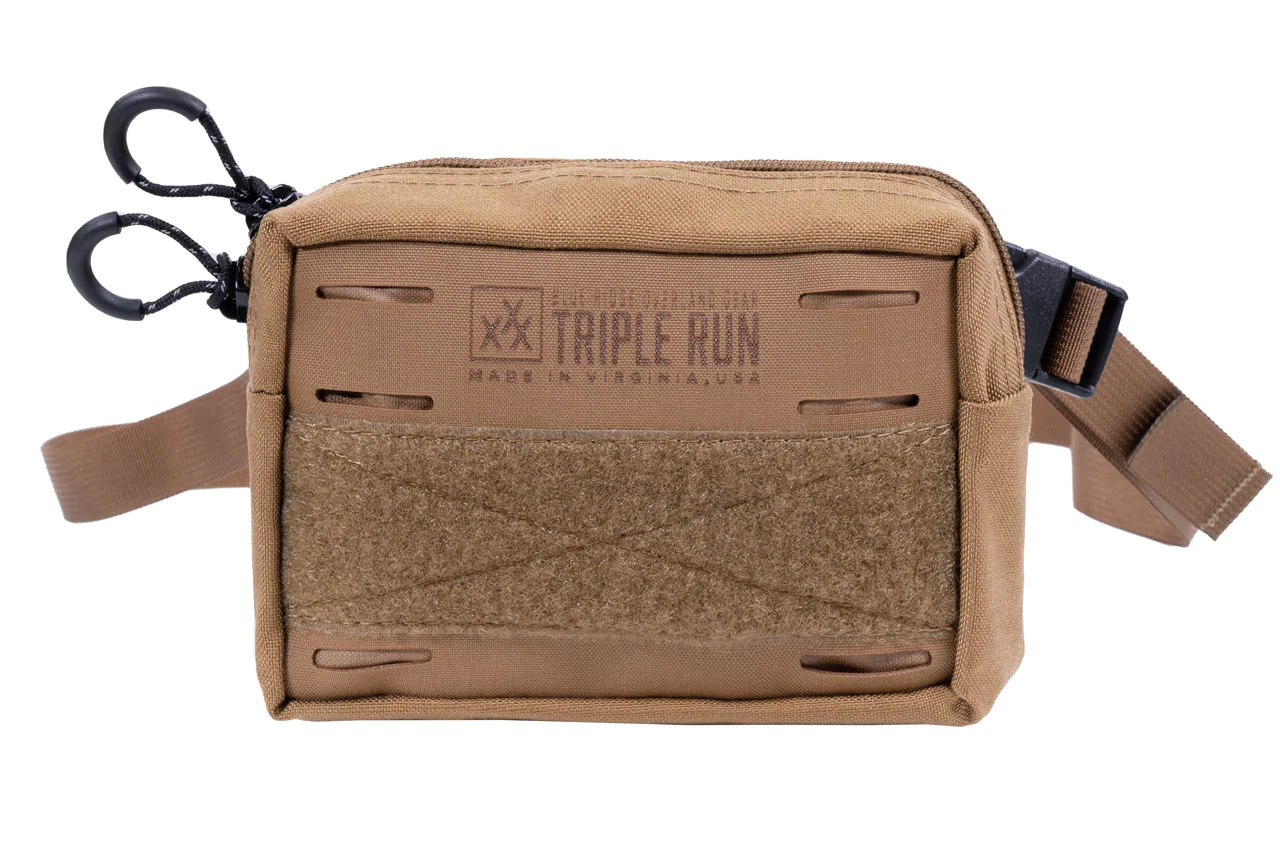 Now that you know a little of the worldwide backstory – we came up with our own version of the fanny pack for our EDC items, and of course, for the diehard gear junkies, we created some additional organizers to fit inside.
Our new Bum Bag isn't the first to the party, but it may just be the ideal expression of this timeless all-purpose satchel. Whether you want to wear it as a small cross body bag, or around your waist (front and back: our slides!), our Bum Bag is perfect for carrying essential gear when your pockets just won't do.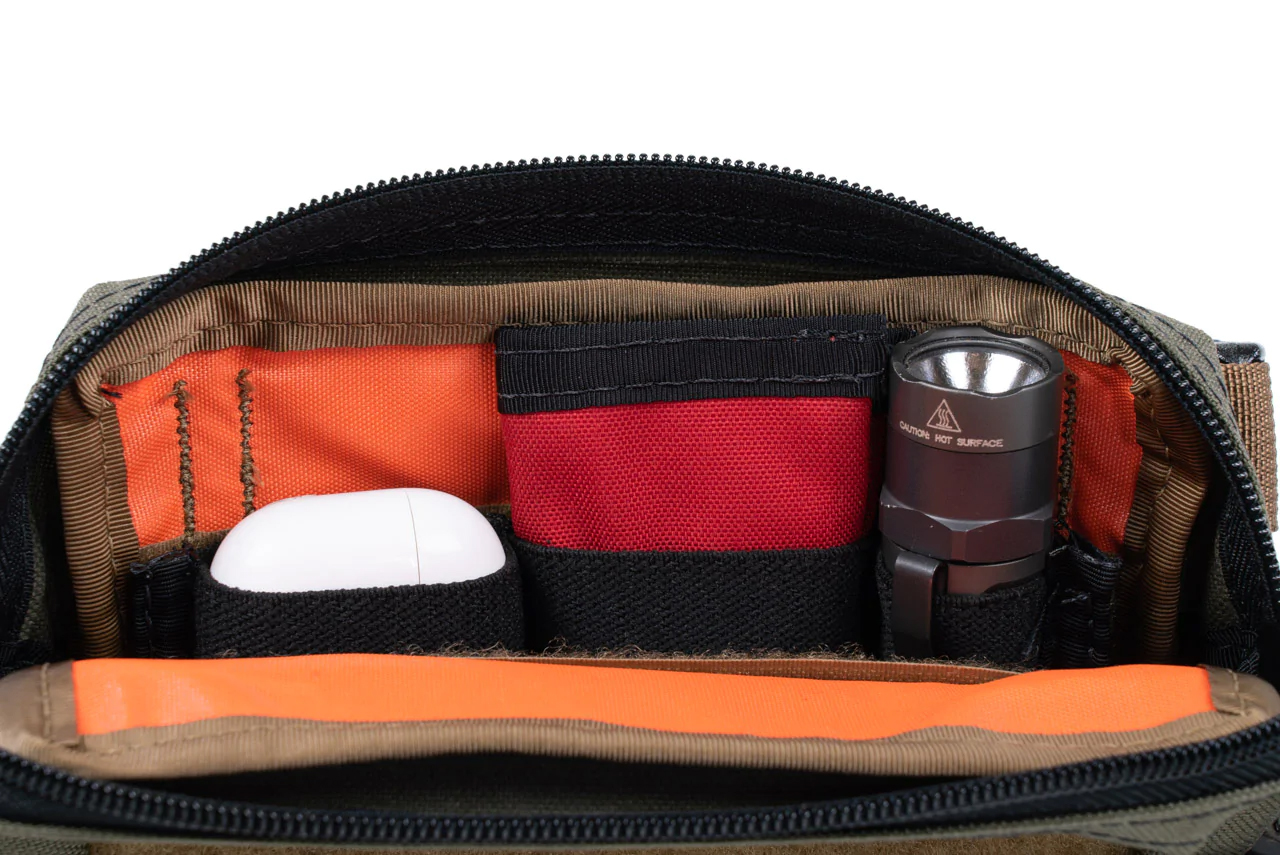 Technically speaking, this small but mighty bag packs the following features:
Made in Virginia, USA.
Lifetime Warranty.
Laser cut Squadron (double-layer Cordura) front panel with MOLLE attachment points.
1000 Denier Cordura body.
Double YKK zippers.
Mil-spec 1″ webbing.
Outer Mil-spec loop panel for small Velcro backed patches, nametape, etc.
Easily adjust belt tension with a genuine ITW buckle 3-bar slider keeps the belt tail from hanging Internal high-vis orange for better visibility.
Four available color combinations.
MSRP $37.99
I don't really care what the company has to say, I still consider myself a nerd and trendsetter. And for $37.99 I'm happy to try out their American-made Bum Bag. At this price, I can afford to replace it when my kids steal it from me.
You can get one yourself for a steal of a price right here.
A Chicago native, Sijo Waysun Johnny Tsai is an internationally recognized Combatives and Survival instructor. He is a published book and DVD personality with over 35 years' experience in teaching Practical Street Defense and Combatives to the Military, Law Enforcement Agencies and Civilians alike. SIJO is also the founder of the C.U.M.A. Survival School. He is also a renowned knife designer for companies like TOPS KNIVES, SMOKY MOUNTAIN KNIFE WORKS and WORK TUFF GEAR.
When not teaching classes, writing, riding his mountain bike or doing crazy things with knives, SIJO likes to enjoy his downtime with his wife and three children. He also likes drinking beer.