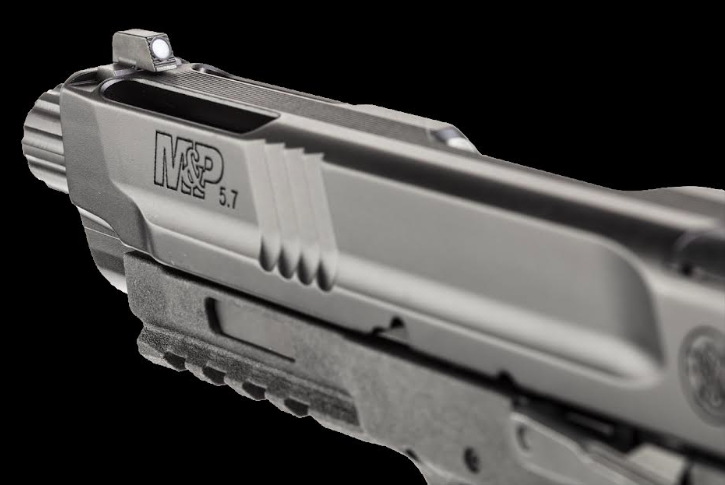 Day 1 of SHOT brought a surprise in the form of the new 5.7x28mm M&P from Smith & Wesson. Joining FN, Ruger, and Palmetto State Armory, as well as a handful of 5.7 carbines and PCC's, Smith is well-positioned to take its own share of the 5.7 market. The M&P 5.7 at an MSRP of $699 is less than half the cost of an FN Five-seveN MRD, and splits the difference between PSA's Rock at $599 and Ruger's 5.7 at $899.
The M&P 5.7 has all of the bells and whistles you expect from a modern service pistol like a light rail, optics ready slide and threaded barrel. It uses a new gas operated, rotating Tempo barrel system which is designed to take advantage of the fast 5.7 rounds. Mag capacity is an impressive 22 rounds in the grip. I only saw the gun on the show floor so no rounds down range, but it feels good in the hand and has a good trigger. With the price just above PSA and a good $200 cheaper than Ruger I suspect this is going to be a winner for Smith. Plus, the more 5.7's out there, the more likely we are to see increased ammo offerings, and hopefully lower ammo prices with more volume.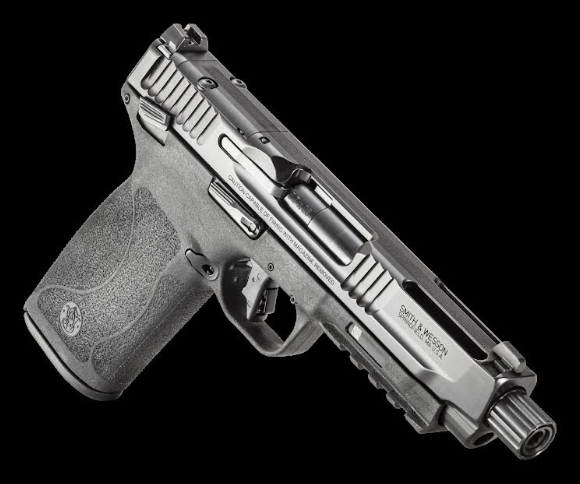 Check out the press release for more.
SPRINGFIELD, MA., (1/17/2023) – Smith & Wesson Brands, Inc. (NASDAQ Global Select: SWBI), a leader in firearm manufacturing and design, is proud to announce the new full-size M&P®5.7 pistol with a 22-round capacity.
In an effort to enhance the performance of the increasingly popular 5.7x28mm round in a polymer handgun platform, Smith & Wesson set out to deliver a new and innovative design that will offer a more reliable, accurate, and consistent shooting experience. Designed within the M&P5.7 is Smith & Wesson's new gas-operated, locked-breech, rotating Tempo™ Barrel System. Developed to harness the speed of the round, this new 5-inch barrel allows for a quicker extraction once the bullet passes the gas port, creating a more secured fireform effect. This key feature allows for increased precision following the first trigger pull and works to utilize the ballistic advantages of the 5.7x28mm round.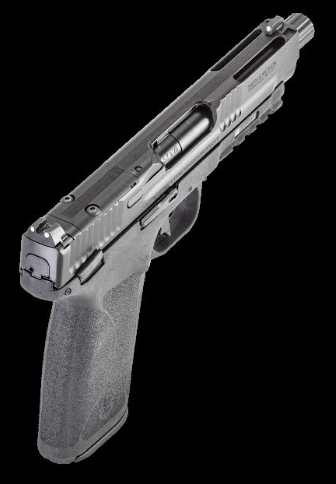 "The M&P5.7 is an exciting new pistol from Smith & Wesson that incorporates a gas-operated Tempo™ Barrel System to effectively harness the 5.7x28mm round, creating a lighter recoil for an overall better shooting experience. Like all Smith & Wesson firearms, the M&P5.7 is proudly made entirely in the USA and is backed by the Smith & Wesson Limited Lifetime Service Policy. Whatever your purpose, the M&P5.7 is versatile, fun, and a must-have," says Andrew Gore, Product Manager, Handguns.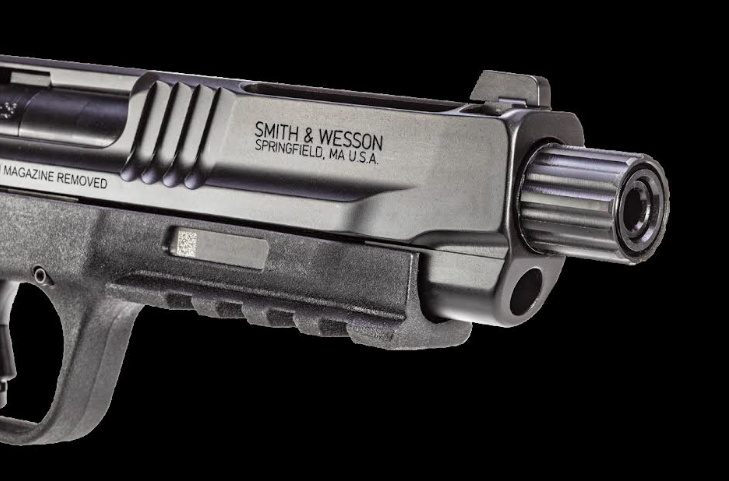 The M&P5.7 is slide cut for optics to accommodate your preferred micro red dots, has a Picatinny-style rail for added accessories, and includes a 1/2×28 threaded muzzle with thread protector to allow for suppressed shooting capabilities. Its single-action flat-face trigger maintains a crisp break and is designed to allow for consistent finger placement that translates to more accurate and repeatable shooting. This pistol boasts a 22-round capacity and ships with two magazines.
Pick up the TEMPO™ with accurate and consistent results from the M&P®5.7.
MSRP is $699.00