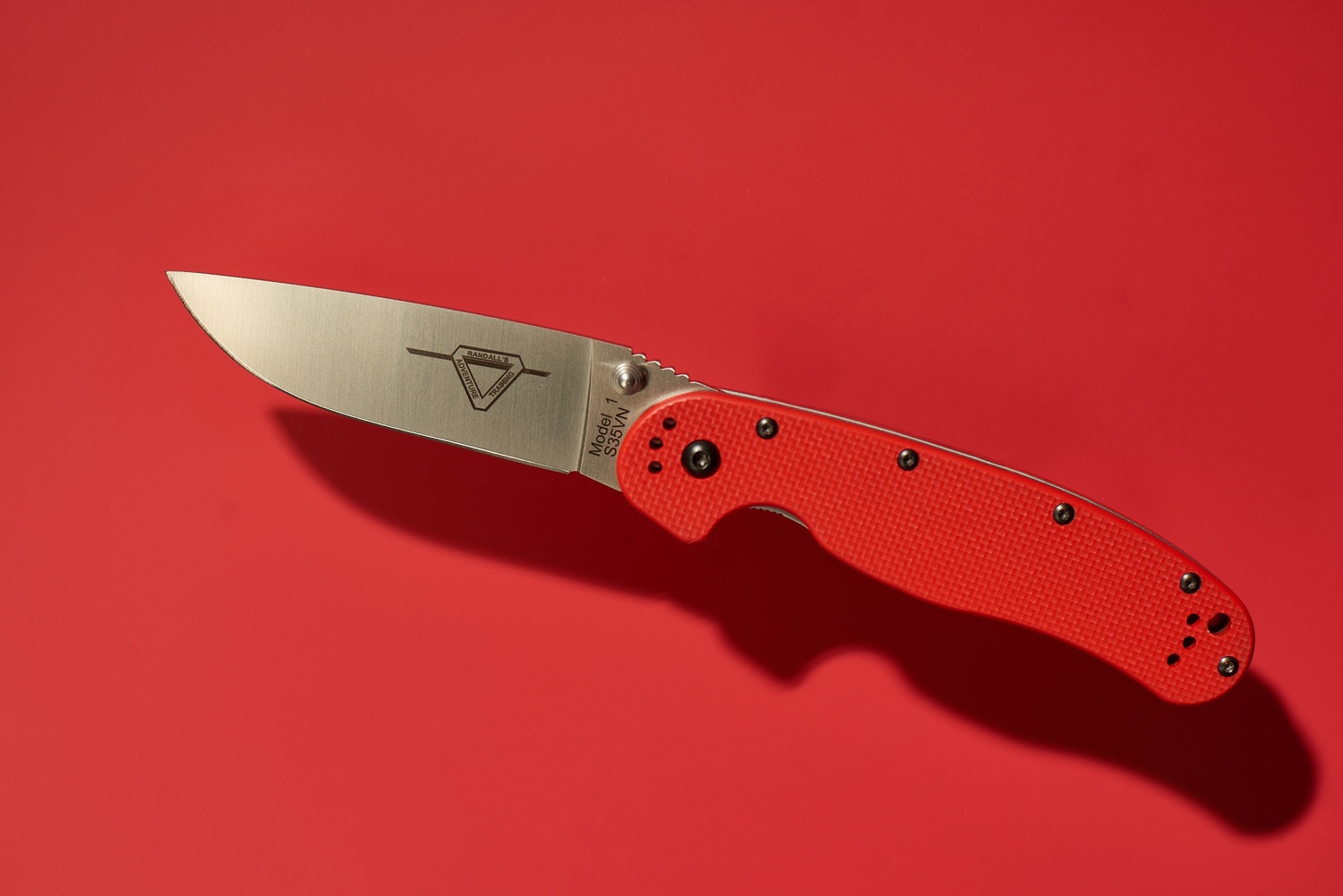 Ontario Knife Company, the award-winning cutlery maker with more than 130 years of experience designing and creating blades for every need, adds a new handle color to the popular and award-winning RAT 1 everyday carry folding knife. Along with the new red handle, blade markings represent some of the history of the company and the knife design, making it an EDC knife with some deep history behind it that will make it a favorite of anyone who slips it into his or her pocket before walking out the door.
The newest RAT 1 has the features you know and love about this popular knife. It has a 3.5-inch long, 0.115-inch thick S35VNsteel, 58-60 HRC hardness-rated blade with a full flat-taper grind. Its upgraded S35VN steel is extremely tough and high quality and provides superior resistance to wear and chipping while delivering excellent, long-lasting edge retention. The blade sits in a liner-lock in the new red G10 scale handle that was inspired by OKC branding. OKC added some history with their 1889 maker's mark on the clip and the original Randall Adventure training logo marking on the blade. The red handle and additional marking add a bit of nostalgia to a popular knife from a company that packs a ton of history into every product it makes.
Other features of the newest member of the RAT 1 family are just as you would expect. The closed length is 5 inches, which helps make this such a popular EDC knife. The open length is 8.5 inches, making it compact enough to slip in your pocket, but big enough to comfortably complete tasks with ease. The red color of the handle makes it stylish and easy-to-find when you're in a rush.