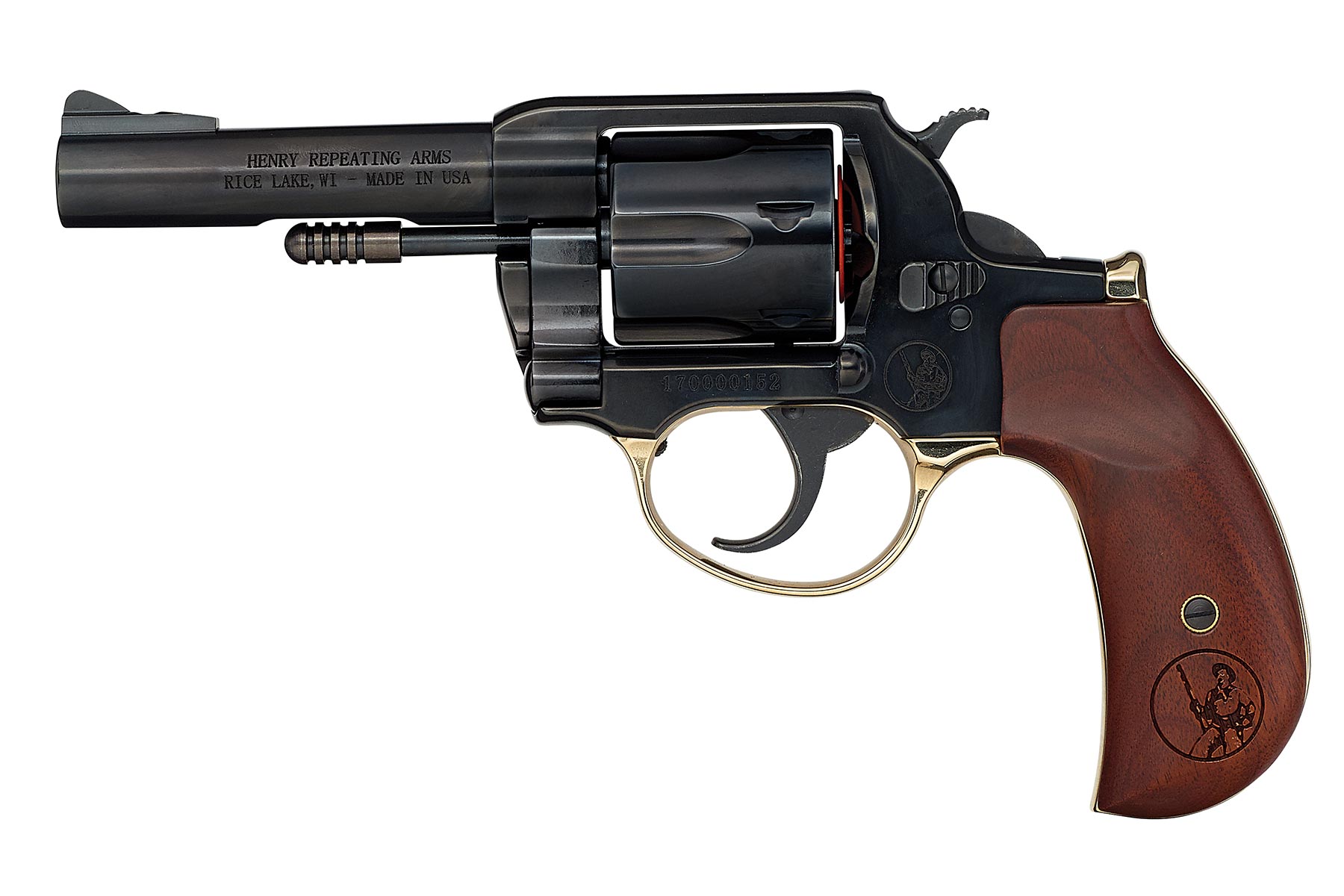 If your perfect EDC is a finely made six gun with some old time vibes, then the new Big Boy double action revolvers from Henry may be just what you need. Henry dropped these just in time for the NRA Annual Meeting and they started hitting social media today (4/13). The Big Boy's are a pair of fixed sight, 4 inch .357/.38 revolver with 6 shot swing out cylinders, deeply blued barrels, frame and slide, and brass grip frames. One has a fairly traditional grip they're calling a Gunfighter Grip and the other has a round Birdshead Grip. With an MSRP of $928 these are premium wheelguns. They definitely have a distinctive look though, and if they're built like Henry's rifles they should be a top quality product that's made right here in the USA.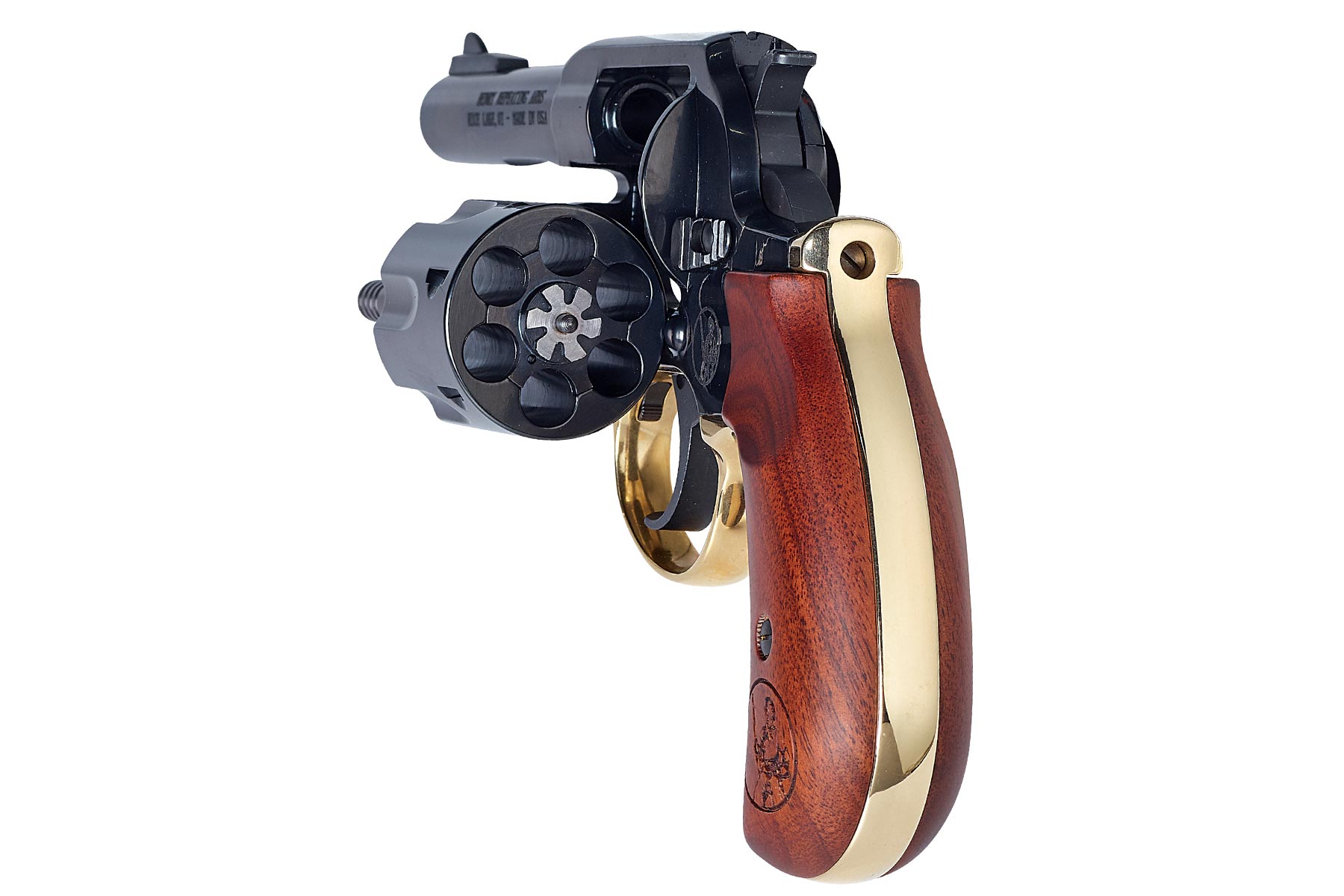 Here's some of Henry's press on the guns, and the specs:
As the perfect companion to ride alongside our world-famous Big Boy rifle or as the star of its own show, the Big Boy Revolver is a classically styled six-shooter fully capable of bringing the Henry name into the wild world of wheel guns with the same attention to detail and American craftsmanship you know and love.
Available with square Gunfighter-style grips for maximum control or rounded, compact Birdshead-style grips for better concealment, this traditional double-action handgun would look right at home on the shelf of a Wild West general store. Borrowing design cues from its long gun brethren, the Big Boy Revolver touts highly polished blued steel throughout the medium-sized frame, quick-release cylinder, and 4" barrel. In addition, genuine American walnut grip panels are affixed to both sides of a mirror-like brass trigger guard that's visible around the grip to the top of the backstrap.
At about 34 ounces, these revolvers carry easily yet shoot softly with a smooth pull and hammer drop in double action and a crisp break in single action. A traditional revolver sight picture is achieved with a fixed notch cut directly into the frame and a ramped blade front sight, of which three sizes are included for regulating the point of aim to match the point of impact. Like its rifle counterpart, a transfer bar safety keeps the firing pin from striking a loaded chamber unless the hammer is cocked back and the trigger is squeezed.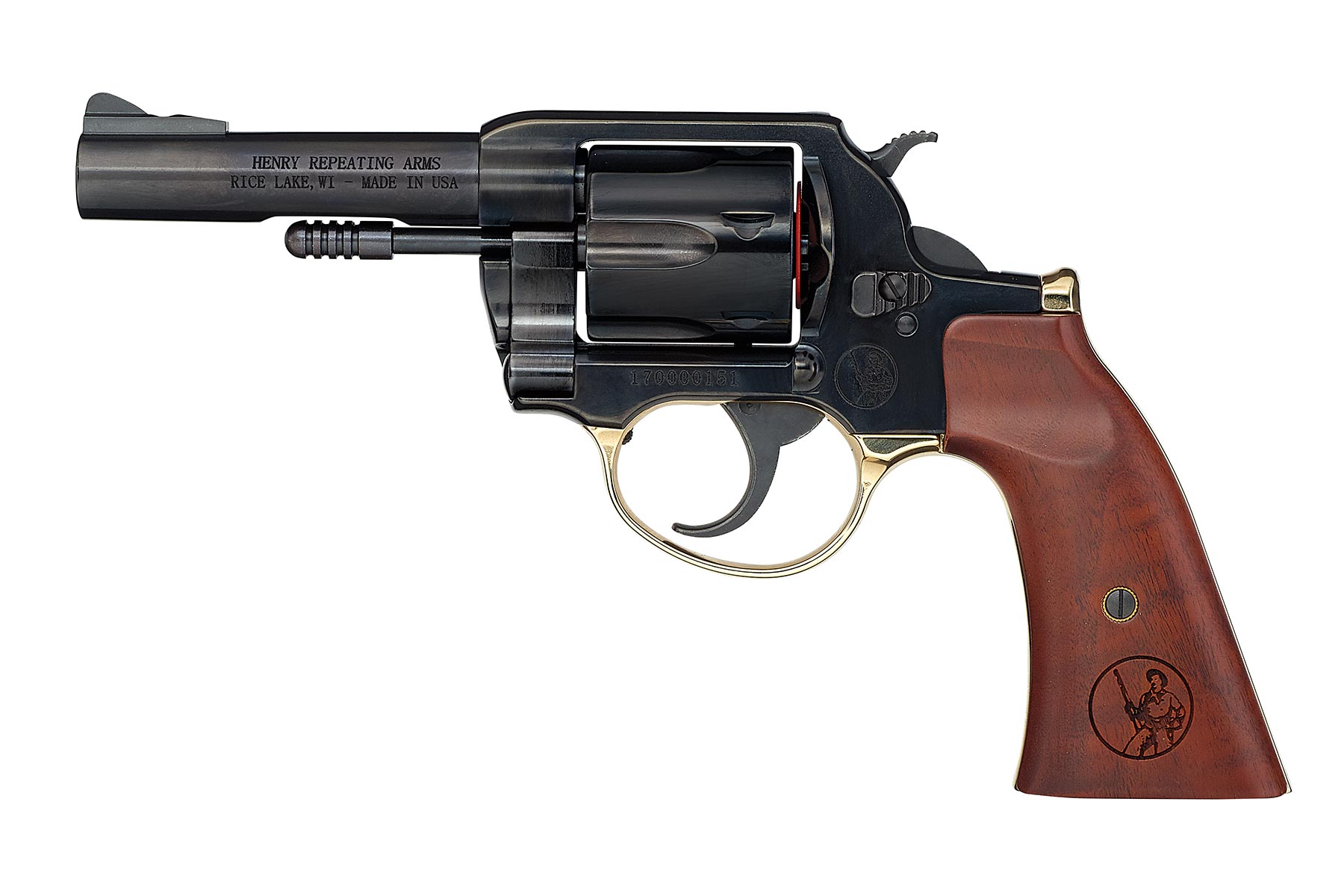 Action Type: Double-Action/Single-Action Revolver
Caliber:.357 Magnum/.38 Spl
Barrel Type: Round Blued Steel
Receiver Finish: Polished Blued Steel
Front Sight: Screw-On Post
Stock Material: American Walnut
Best Uses: Target/Collector
Embellishments/Extras: Interchangeable High/Medium/Low Front Sights
M.S.R. Price: $928.00