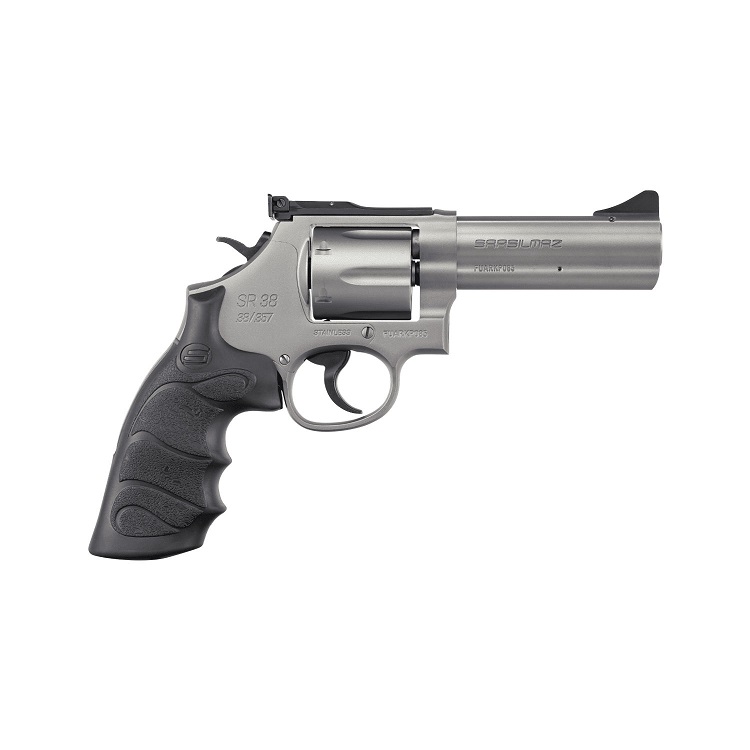 Although I mainly shoot and carry autos these days, my first handgun was a revolver and I still have a soft spot for them. At SHOT I saw a variety of nice looking .357's at the SAR USA booth and I see they're listing them on their website now. Think pre-lock Smith & Wesson 686 style and that's pretty much what the SAR .357's are. I don't know if they're exact clones, but they definitely have the lines and feel of a 686. Build quality looked good and they felt good in hand. SAR USA is the US importer for Sarsilmaz Silah Sanayi of Istanbul Turkey. Sarsilmaz has been in business since 1880 and they're a supplier to a number of NATO countries with their military production. I don't see prices on SAR's website but some Google sleuthing is showing me MSRP's in the $549 to $629 range depending on barrel length and finish.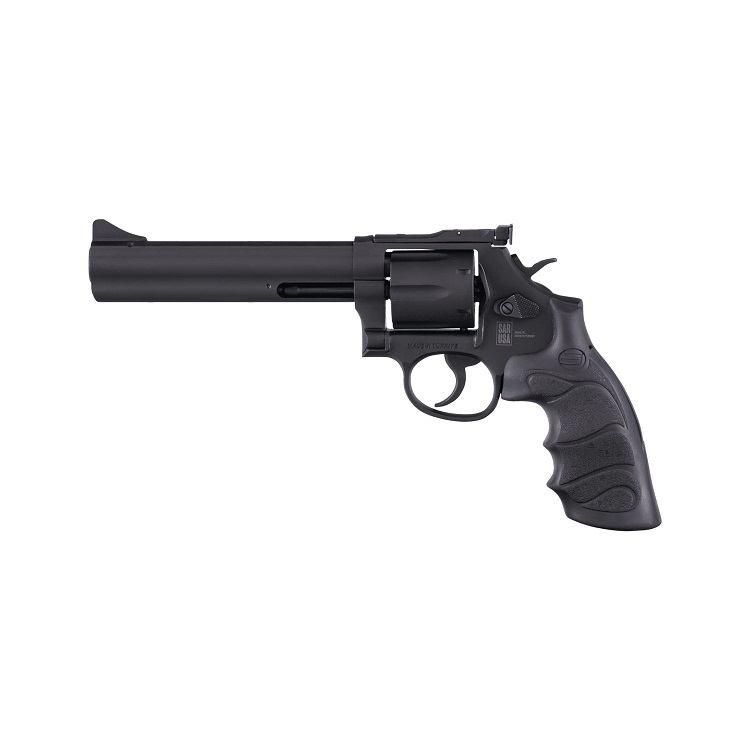 From SAR USA:
The new .357 Magnum single action/double action revolvers are engineered with an excellent design and brilliant craftsmanship. They feature a 6″ or 4" barrel configuration and have a tall, ramp-style, changeable front sight and an adjustable rear sight. They are six-shot, traditional, double-action trigger revolvers that have an external hammer which allows these to be cocked for crisp, single-action shots. The double-action trigger pull is consistent and catch-free; the single-action is amazingly crisp and light. The ergonomic, synthetic grip has finger grooves to improve control and handling of the revolver. It also has a unique drop safety and a hammer block; very popular among law enforcement and security personnel.
This legendary revolver line has the stylish aesthetics of a classic along with an innovative design comprised of alloy-forged steel frame, barrel and cylinder. The barrel has a full-length underlug that also shrouds the ejection rod. These steel-framed pistols fit nicely in the hand, and due to their weight, reduce muzzle jump as well. They are ideal for follow-up shots and shots that require precision aiming. They offer comfort and reliability of state-of-the-art features that manufactured utilizing the latest and greatest technologies. This revolver line is rock-solid and as smooth as any revolver you'll find on the market today.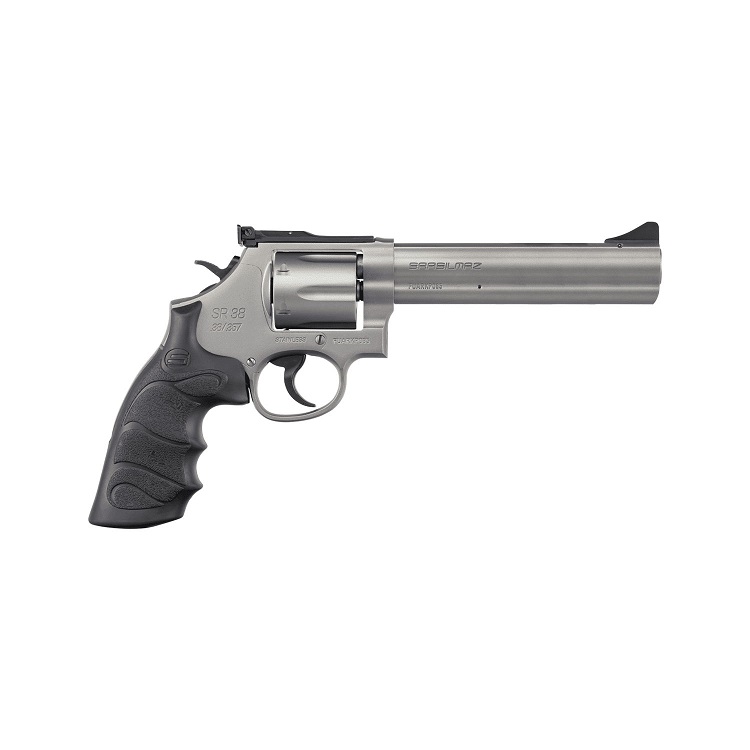 Features:
Alloy-Forged Steel Frame, Barrel & Cylinder
Chambered in .357 magnum/.38 Special
Barrel Length 4" & 6"
Single Action/Double Action
Synthetic Grip w/Finger Grooves