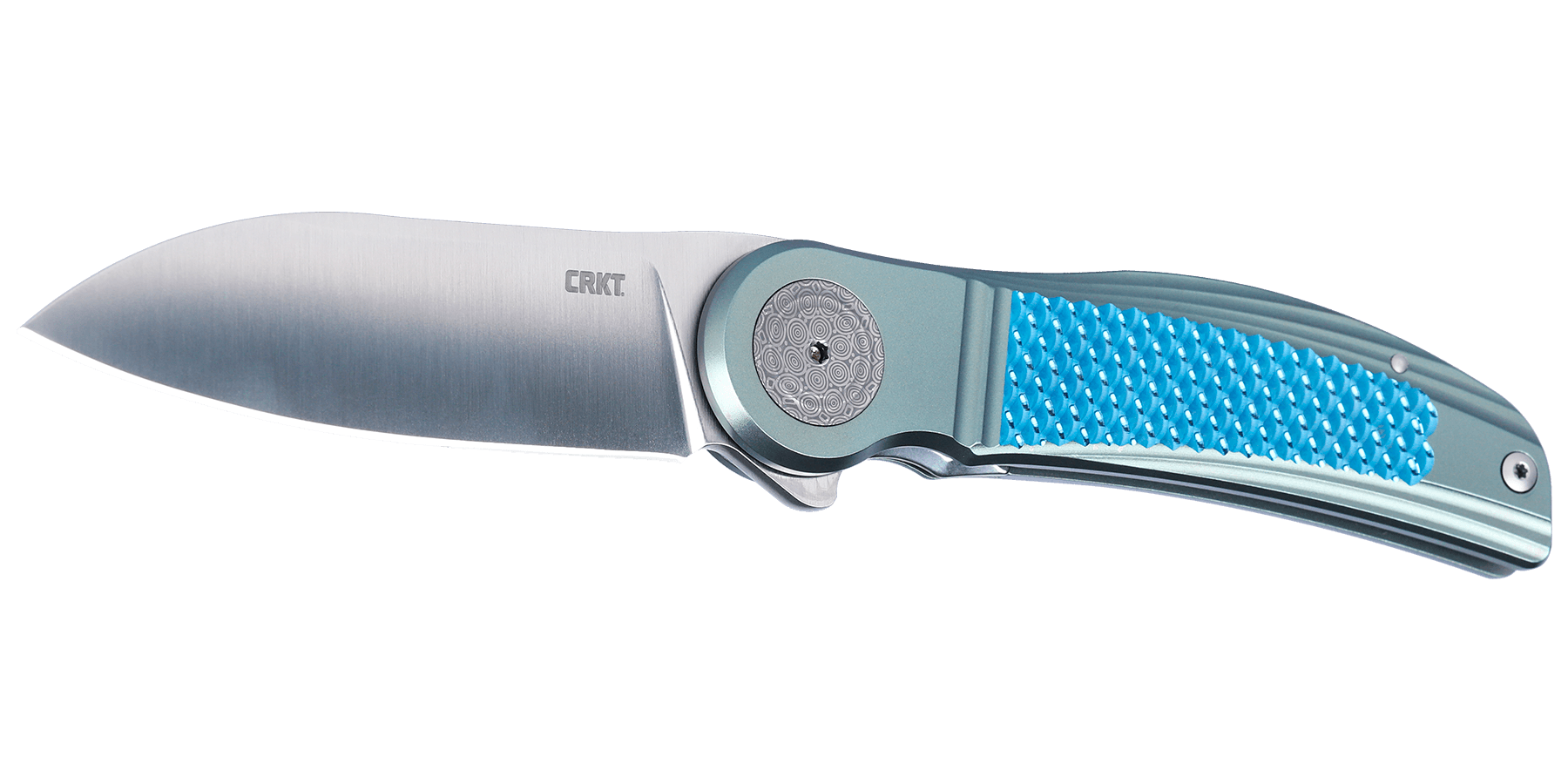 CRKT has been putting a steady stream of premium knives out this year in conjunction with renowned knifemaker's and designer's and many with US production. This time they've teamed up with custom Maker Michael Walker and bringing out a trio of his designed manufactured by Lionsteel of Italy. Check out the press release for details.
CRKT, a brand built on innovation, craftsmanship and collaboration with leading industry designers, today launched a new series of ultra-premium folding knives by legendary artisan and industry icon Michael Walker. Based on Michael's favorite custom creations, of which only a handful were ever made, CRKT's new Walker-designed knives are crafted to the highest standards and leave no detail overlooked.
There are three models in the new CRKT Walker collaboration; two designs under the Monument name, in honor of the many monuments in and around Walker's hometown of Taos, New Mexico, and another, the Pursue, inspired by one of Michael's original zipper blade custom knives. All are produced in Italy by the renowned knifesmiths at LionSteel and are limited-run productions that blur the lines between functional tools and works of art.
"Few names in knifemaking command as much respect and admiration as Michael Walker and we're incredibly honored to collaborate with him on these special releases," said Doug Flagg, CRKT VP of Marketing and Innovation. "Michael's work has elevated knifemaking into a recognized art form and his name rarely graces a production knife, making this a unique opportunity for consumers to own a piece of history from a living legend."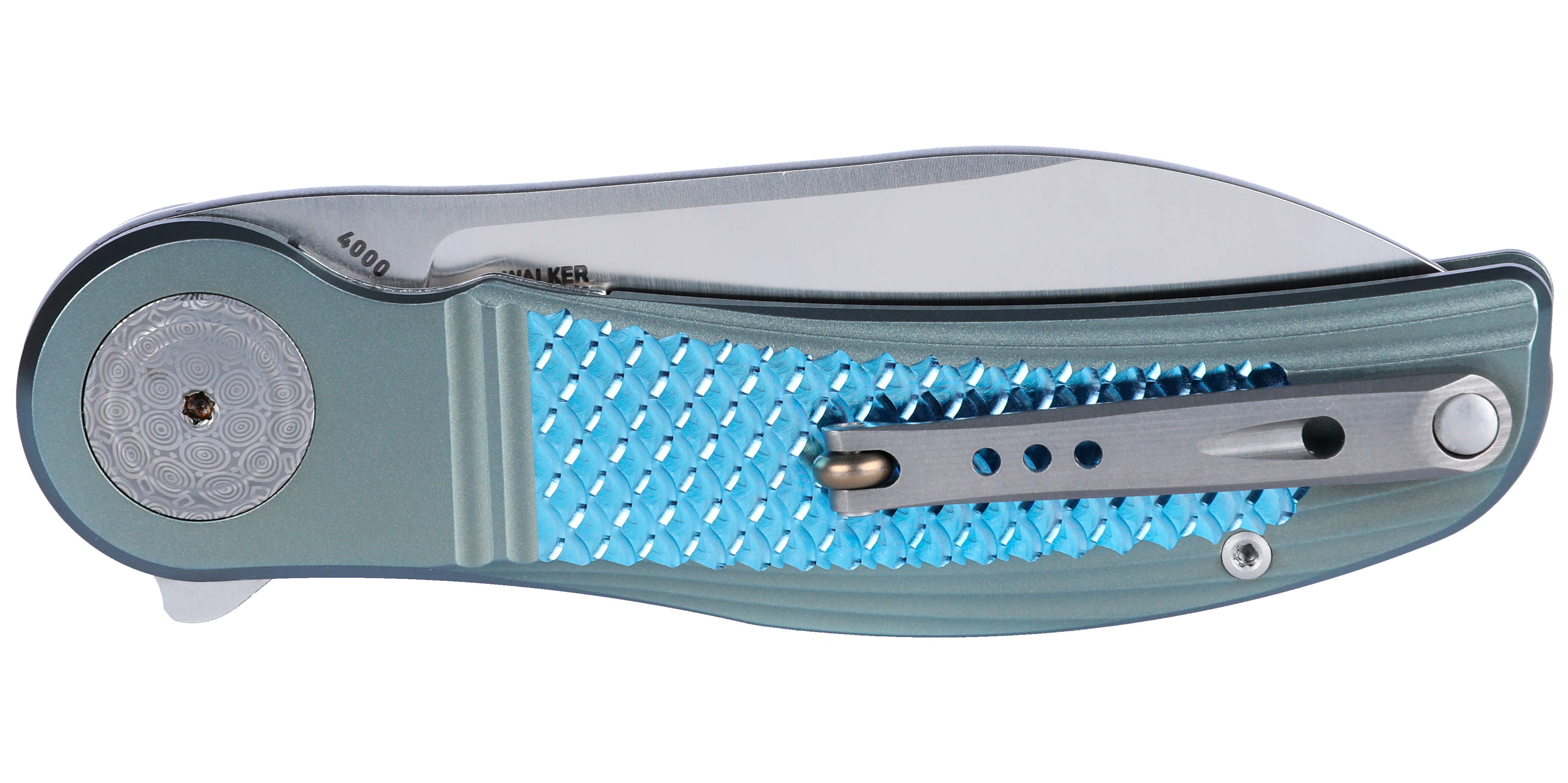 The Monument features Böhler M390 blade steel, a teal titanium handle accented by a striking turquoise dragon scale pattern and a Damasteel Bluetongue pattern on the pivot. Like each knife in the collaboration, this model features the smooth opening IKBS ball bearing pivot for fast and easy blade deployment, an internal liner lock that makes the knife easy to close with one hand and a titanium deep carry pocket clip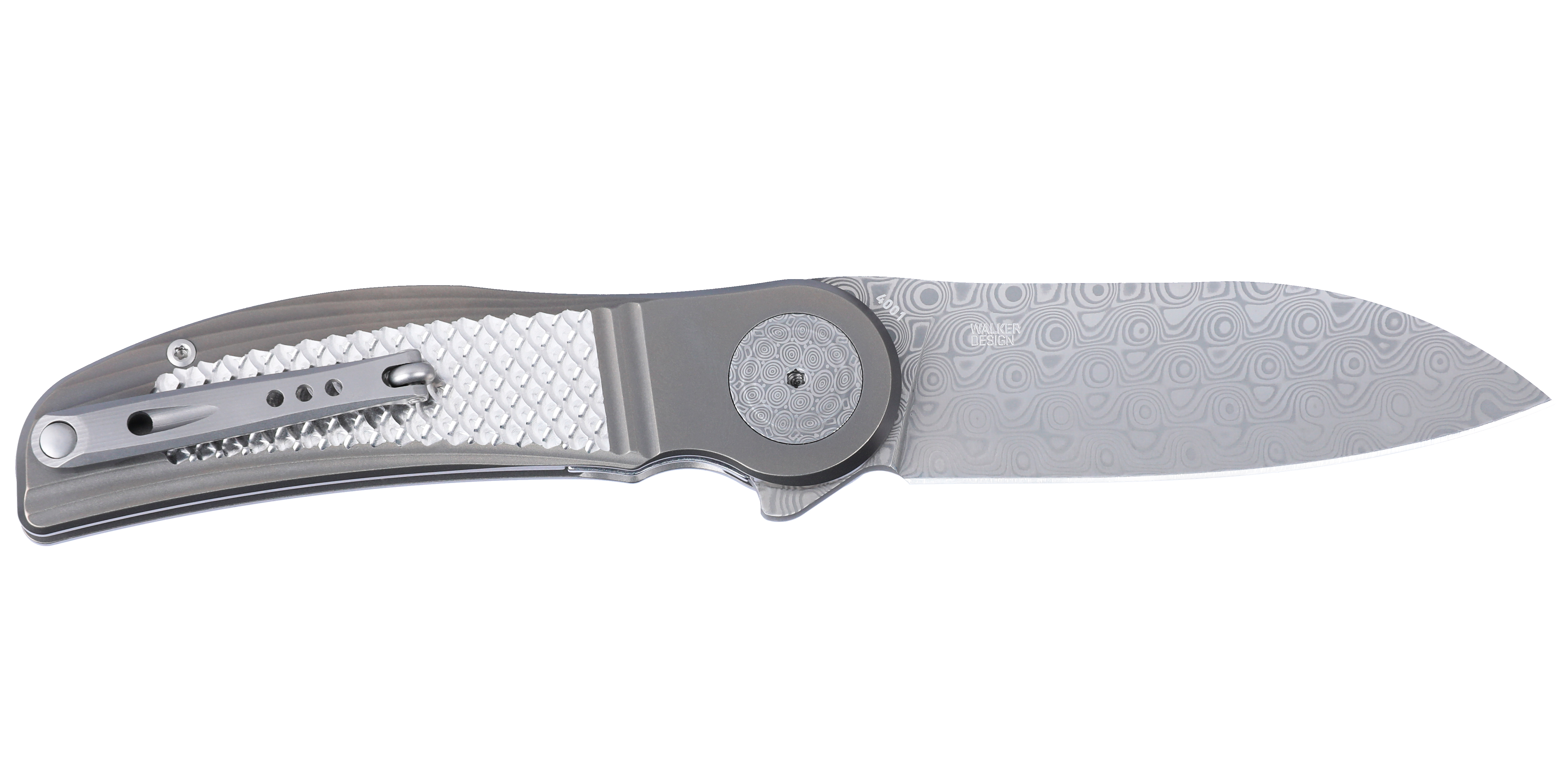 The second Monument, model, takes Walker's artistry to an even higher level with a Rose Damasteel blade complemented by its more subdued dark gray titanium handle and white dragon scale inlay. Like its predecessor, it features a Damasteel Bluetongue pattern on the pivot for unique styling and includes a low profile, titanium deep carry pocket clip.

Finally, the Pursue, may be the grandest in the collection. It features a unique handle shape with an oversized pivot that tapers down to a slim end for a comfortable fit in the hand. The blade's Super Dense Twist Damasteel is accented by its black Fat Carbon Dark Matter handle, while a mother pearl pivot adds to the overall custom feel of this incredible knife. It too features the IKBS ball bearing pivot system, liner lock and titanium deep carry pocket clip.

Michael Walker has been making knives for over four decades and was the pioneer who invented the liner lock in folding knives, an innovation that is ubiquitous in the industry today. Michael took his experience as a jeweler long ago into his craft as a knifemaker, melding the dexterity and hand skills necessary as a jeweler with the mechanical prowess needed in knife making.
Over the years, Michael has also won numerous awards and accolades for his work, including twice winning the "Overall Knife of the Year" award at Blade Show and was inducted into the Blade Magazine Hall of Fame in 2004. His designs have inspired many other knife makers and have helped shape the knife industry into what it is today.
CRKT's new Walker knives will launch May 30th at www.crkt.com and make their public debut shortly after at Blade Show Atlanta, June 2nd – 4th.