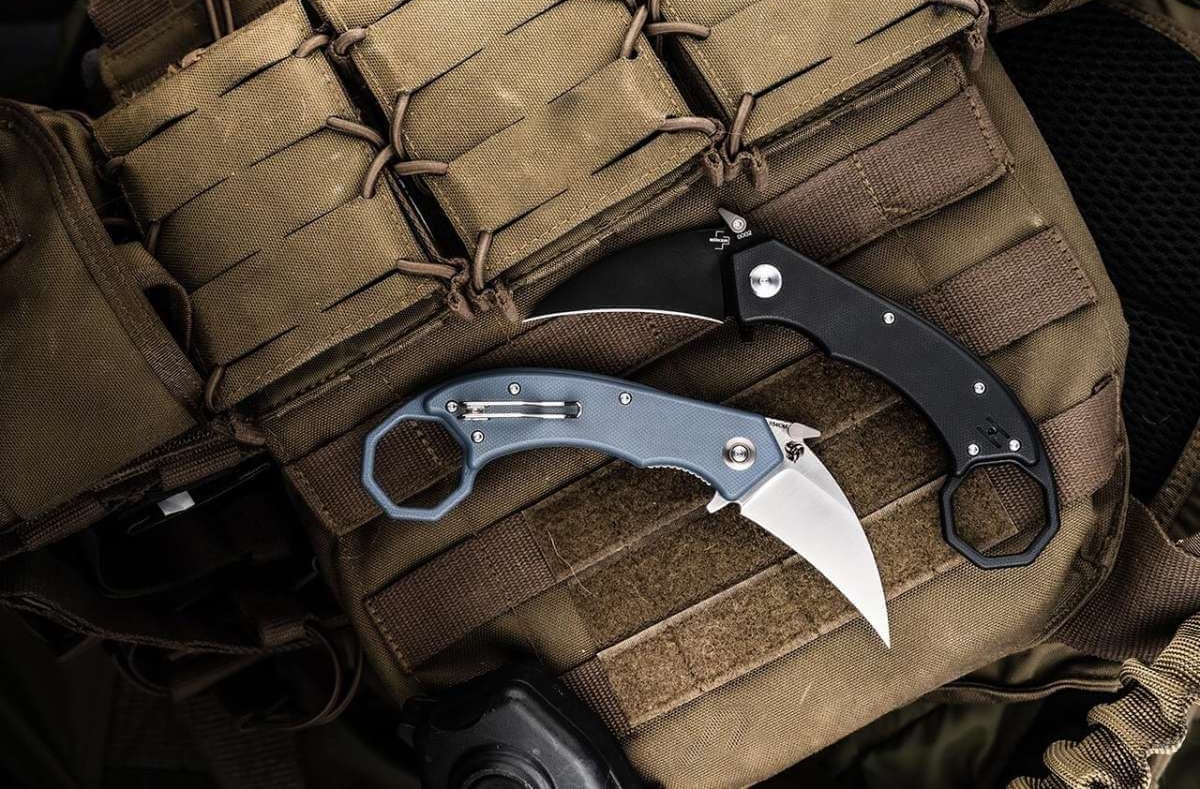 There will always be a special place for folding Karambits in my heart. Especially for ones with pocket snags. The new Boker Plus HEL Karambit, in all black, has found a place and has me reaching for my wallet.
With its hawkbill blade length at just 2.4", it is pretty much legal to carry anywhere that knives are legal.
Maybe it's the martial artist in me that is attracted to this tyle of knife, maybe I am not alone.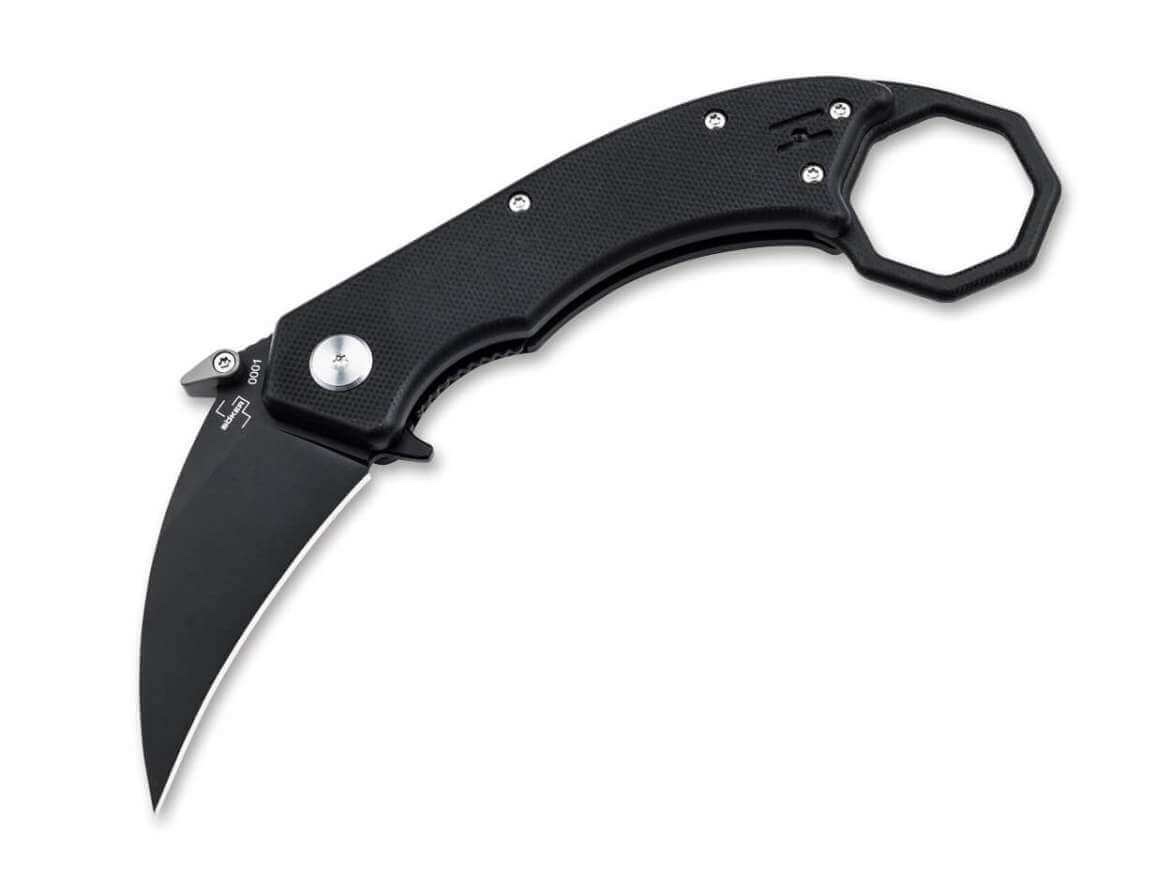 Continue reading to learn more from the company.
As a self-confessed fan of the Filipino Martial Arts, it made sense for the Italian knife designer Alessandra De Santis from Hydra Design to design a Karambit knife for Boker Plus. The sickle-like knives have their origin in Southeast Asia and were preferably used for rice harvesting. The Boker Plus HEL Karambit, on the other hand, presents itself in a tactical guise. The black-coated Hawkbill blade made of 154CM works its way effortlessly through cardboard and ropes, while the black G10 handle, and the robust liner lock provide the necessary on-the-job safety.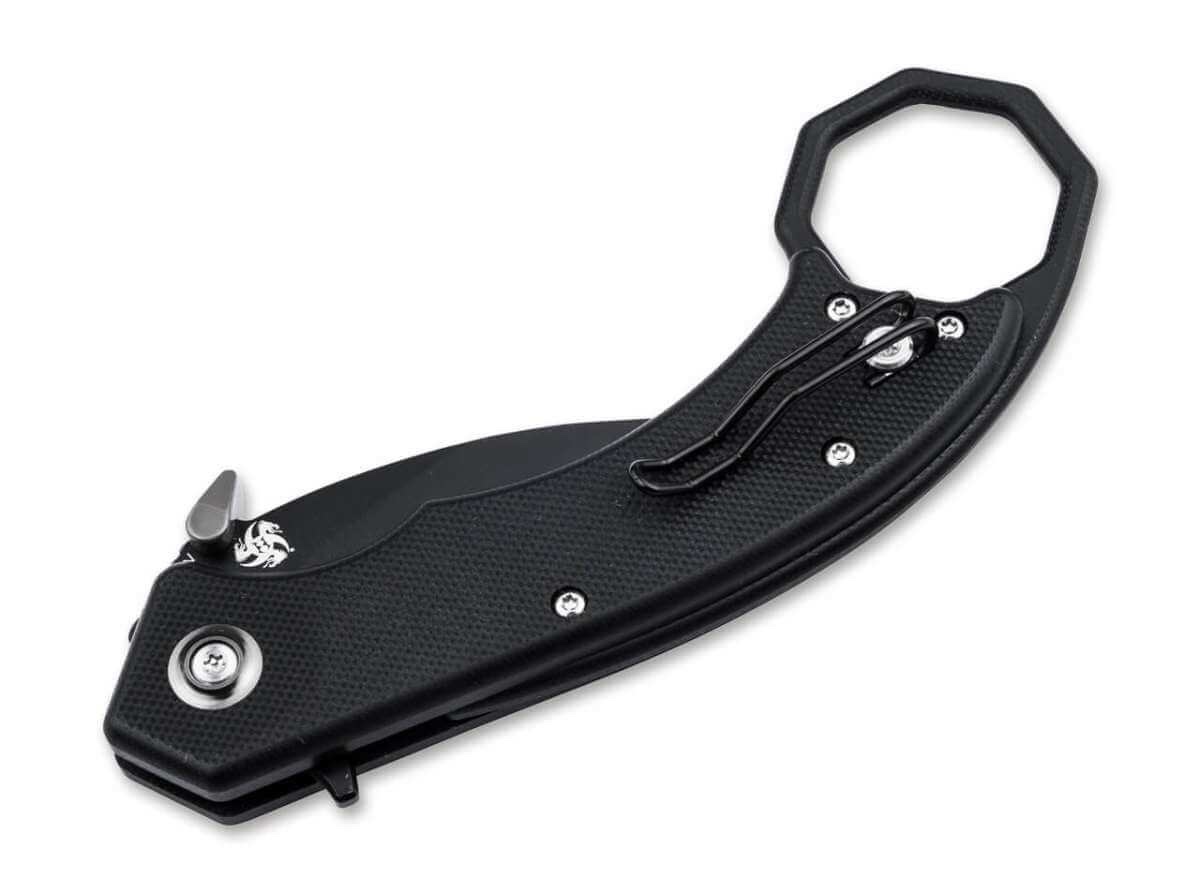 The light weight and high efficiency form the backbone of the pocket-knife named after the Norse goddess of the underworld. As an alternative to the silky-smooth flipper opening, the pocket-knife offers a screw-off thumb stud on the back of the blade, the shape of which also serves as a wave-opener. The characteristic angular design elements of Alessandra De Santis can be found in the striking G10 ring at the end of the handle. The convertible wire clip (tip-up) allows the knife to be carried flexibly. Supplied with a high-quality nylon pouch.
Specifications
Blade Length: 2.40″

Overall Length: 6.69″

Closed Length: 4.29″

Blade Material: 154CM Stainless Steel

Blade Thickness: 0.11″

Blade Style: Hawkbill

Blade Finish: Black

Handle Material: Black G10

Locking Mechanism: Liner Lock

Designer: Alessandra De Santis

Weight: 3.28 oz.

Made in China

MSRP: $130.95
$130.95 isn't much to pay for this badass little knife, but you can get it for even less here:
A Chicago native, Sijo Wayson Johnny Tsai is an internationally recognized Combatives and Survival instructor. He is a published book and DVD personality with over 35 years' experience in teaching Practical Street Defense and Combatives to the Military, Law Enforcement Agencies and Civilians alike. SIJO is also the founder of the C.U.M.A. Survival School. He is also a renowned knife designer for companies like TOPS KNIVES, SMOKY MOUNTAIN KNIFE WORKS and WORK TUFF GEAR.
When not teaching classes, writing, or doing crazy thing with knives, SIJO likes to enjoy his downtime with his wife and three children. He also likes drinking beer.