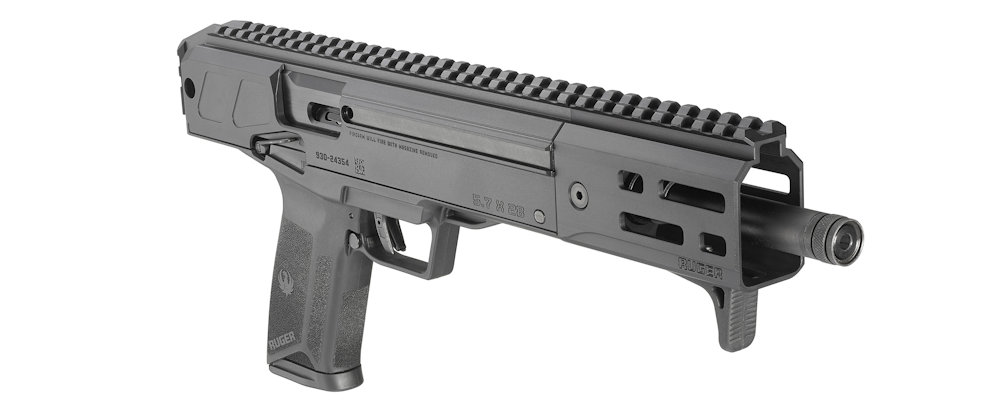 Ruger just released a PDW version of its 5.7x28mm LC Carbine. This one has a 10.3 inch barrel making it a good deal more compact.It should work well with a single point sling, although it'd be even better as an SBR or with a brace if the courts get around to overturning the ATF rule. Heck, even ATF Director Steven Dettelbach doesn't understand the rule based on recent Congressional testimony, so how the heck can the public?
Either way, the LC Charger looks like it'll make a great back pack or truck gun. Take a look at the press release from Ruger below.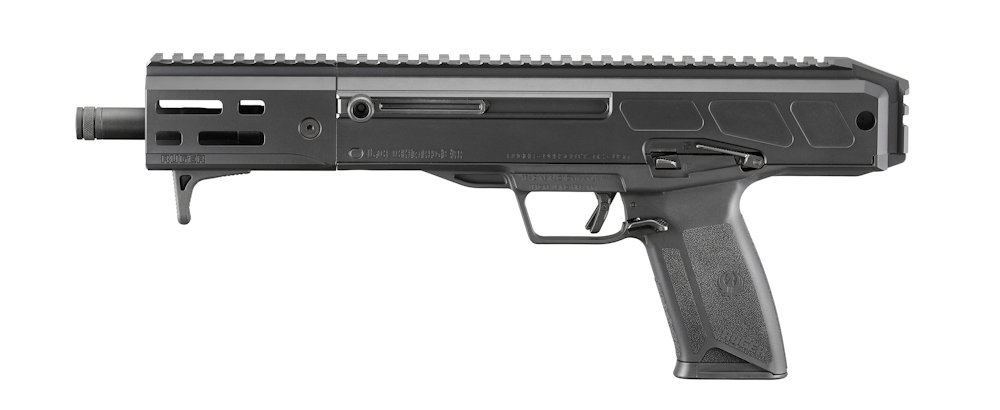 Introducing the Ruger LC Charger in 5.7x28mm
Sturm, Ruger & Company, Inc. (NYSE: RGR) is excited to introduce the Ruger® LC Charger™ chambered in 5.7x28mm. This large-format pistol features a 10.3" threaded barrel, ambidextrous manual safety, and a reversible magazine release. Based on the Ruger LC Carbine™ and utilizing the same magazines and controls as the innovative Ruger-5.7™ pistol, the LC Charger combines the best of both platforms.
The LC Charger is chambered in 5.7x28mm, a low-recoiling cartridge available in an exciting array of options for target shooting, small game and personal defense. The pistol features an M-LOK® aluminum free-float handguard with adjustable hand stop, multiple QD attachment points for slings, and a full-length Picatinny rail for optics. 
Like the Ruger-5.7 pistol, the LC Charger utilizes Ruger's safe, reliable and proven Secure Action™ fire-control mechanism that combines a protected internal hammer with a bladed-safety trigger that has a short, smooth pull, clean break and positive reset. The nitride-coated alloy steel barrel is threaded ½"-28 for the attachment of standard muzzle accessories.
Made in the USA of strong and lightweight materials, the Ruger LC Charger is ideal for the range, home defense, backpacking, or small game.
Caliber: 5.7x28mm
Capacity: 20
Barrel Length: 10.30″
Barrel Feature: Threaded
MSRP: $999.00
Ruger LC Charger