The Turkish firm of SAR has gotten quite a following with their SAR9 series of polymer frame autos. They offer a ton of features at pretty affordable prices. The latest entry into their line is the SAR9 SC, a subcompact 9mm with a 12rd capacity that is available in black, OD, and Platinum (gray) finishes. Check out the details below or jump over to SAR USA's page for more. No MSRP is listed on their website at this time but a quick look online at their other models shows base versions going in the mid $300's to low $400's typically, with some of the higher end models up in the $500's.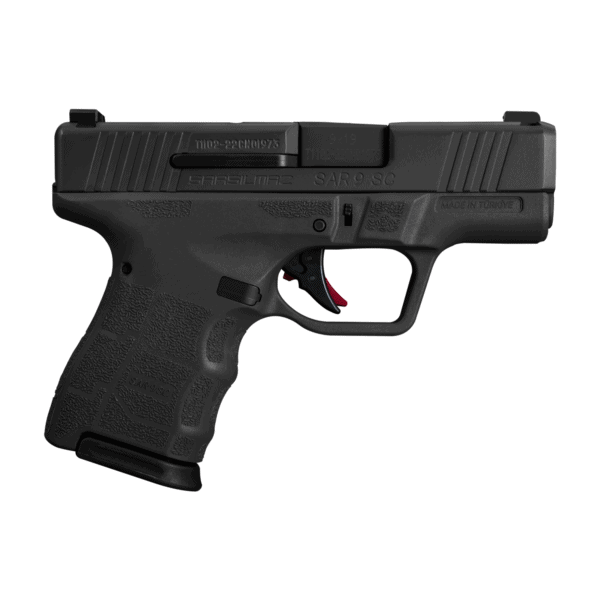 Details
The SAR9 SC is the newest and smallest member of the SAR9 family, one of the most rigorously-tested firearms in the world. This new subcompact was originally designed and engineered for special forces around the world. Built from the DNA of the hugely successful SAR9, this 9mm subcompact pistol has plenty of firepower. With a capacity of 12 rounds, this striker-fired pistol features a grip module that is manufactured from a polymeric material. The barrel and slide utilize a forged-steel alloy. Chambered in 9 x19 mm, the SAR9 SC is powered by a striker-fired, single-action technology.
The SAR9 SC has a striker and trigger safety. Another unique feature of this subcompact is that it was designed with minimum recoil for quick follow-up shots. With its sleek and compact design, the SAR9 SC is the perfect choice for your everyday, conceal-carry pistol.
The SAR9 SC offers your choice of Black, OD Green and Platinum finishes. It comes standard with two 12 rd. magazines. Additional magazines are available for purchase in 15 rd. and 10 rd. for states with a capacity restriction.
Features
Polymer Frame
Forged Steel Barrel & Slide
Cerakote Finish
Striker & Trigger Safety
Tritium Sights (Bright Orange On The Front)
10, 12 and 15 round capacities available