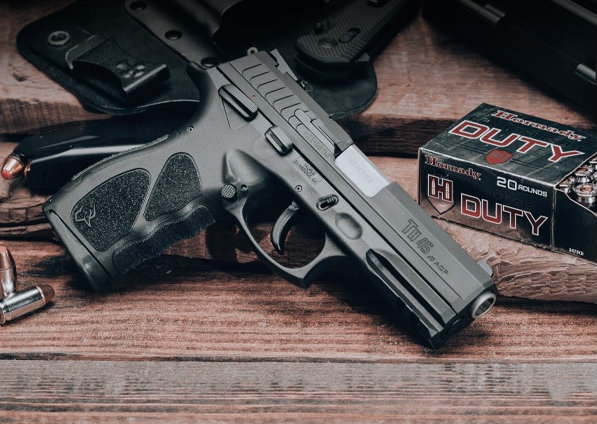 If you're a fan of big bore auto pistols and like the option of carrying locked, but still want the weight savings of a polymer frame and a high capacity magazine then Taurus may have just what you're looking for with the newly dropped TH45. This is a 13 shot .45 AP semi auto with a traditional double action trigger mechanism, and exposed hammer, and the option to carry it cocked and locked.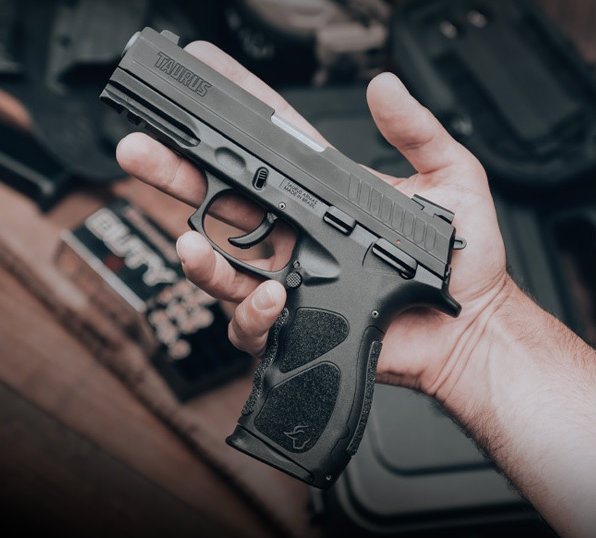 From Taurus:
What's the only way to improve on the best-selling TH series of Taurus pistols? Clearly, make it in a bigger caliber.
The all-new Taurus® TH45 is a polymer framed, double-action/single-action semi-auto. It packs 13 hard-hitting rounds of 45 ACP into an easily controllable package for shooters who want a little more "oomph" in their defensive pistol.
The TH45 didn't just take the existing TH series and "make it bigger" however. Each action component was carefully thought out to take the increased punishment that a big bore cartridge like 45 ACP will deliver. This was done while preserving the smooth double action pull on the TH45, and still delivering a crisp, duty-ready single-action trigger.
In addition, like all other TH series pistols, the TH45 can be carried "cocked-and-locked" thanks to our innovative thumb safety/decocker. The TH45 also features a traditional double action trigger—meaning the first shot has a long, smooth trigger pull like a revolver, but all subsequent shots are in single action mode for fast, precise shooting.
Its 13-round capacity makes it an excellent choice for personal protection, home defense, and competition shooting. Lastly, the new TH45 uses industry standard sight dovetails so the sights can be easily swapped for different models.
Specifications: 
Caliber: .45 ACP
Capacity: 13+1
Action: DA/SA
Barrel Length: 4.25 inches
Weight: 27.86 oz.
Safety: Manual ambidextrous
Price: $440