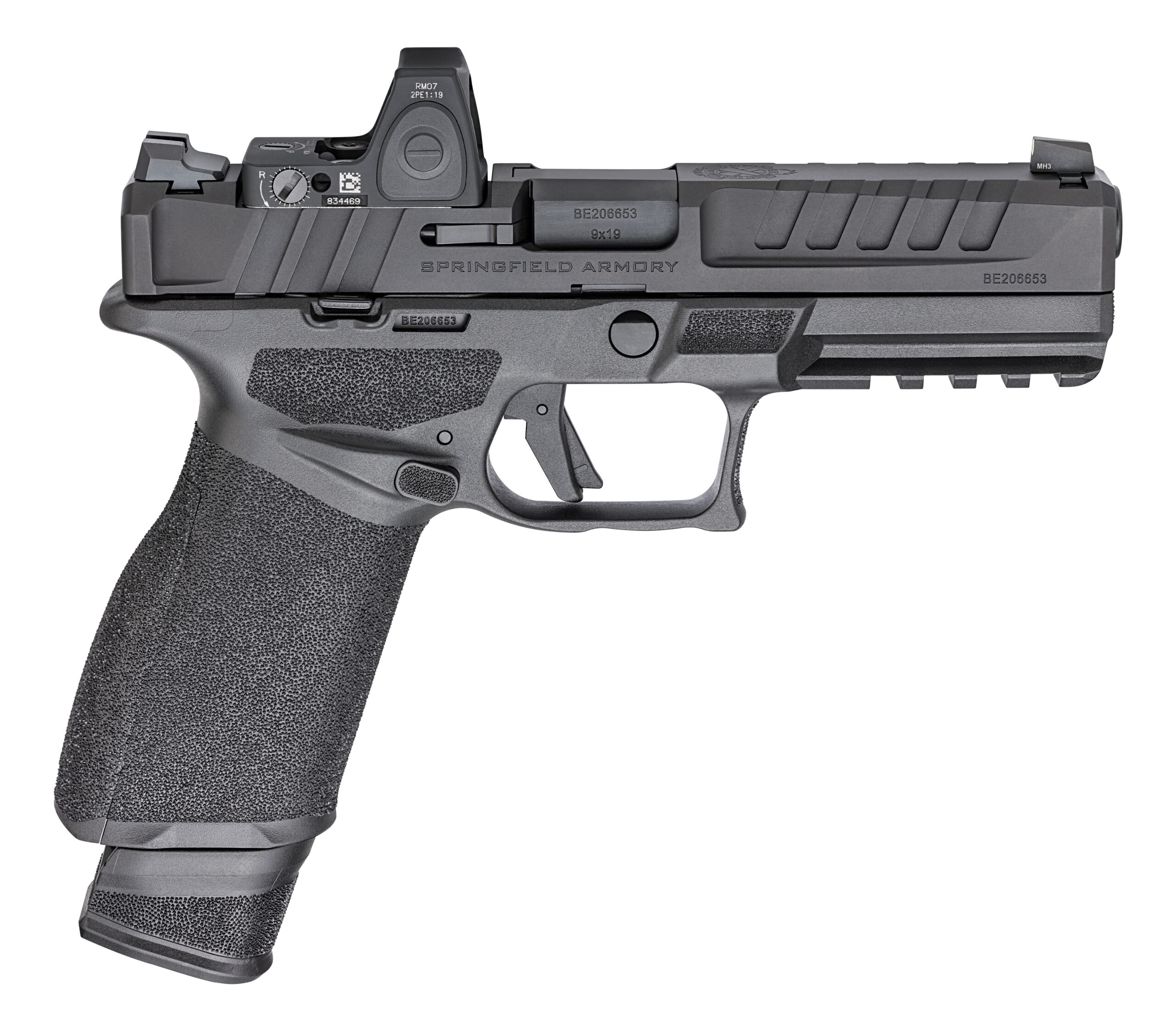 When I woke up this morning I was greeted by a barrage of e-mails and posts about the new drop from Springfield Armory, the 9mm Echelon. When I first saw the pics, in my pre-coffee haze, I though it was a custom Glock. It's a good looking pistol, but it has those lines to it. After digging into Springfield's website though, the Echelon looks to be a good bit more than just another Glock clone. If you've been living under a rock and haven't seen it yet, here's a brief run down.
The Echelon is made in Croatia for Springfield Armory, like their XD and Hellcat lines. While it is striker fired, and has general Glock like lines, it has a lot more refinement to it. Much like a custom, high end Glock, and then some. But this isn't a Glock. The Echelon uses a serialized fire control module that Springfield calls the Central Operating Group (COG), much like a SIG P320. While the Echelon is only available in a duty sized frame right now, other smaller, and larger, frames will be available down the line and you can swap the COG between them to change up your pistol for a duty gun, to off duty or CCW, or even a competition set up.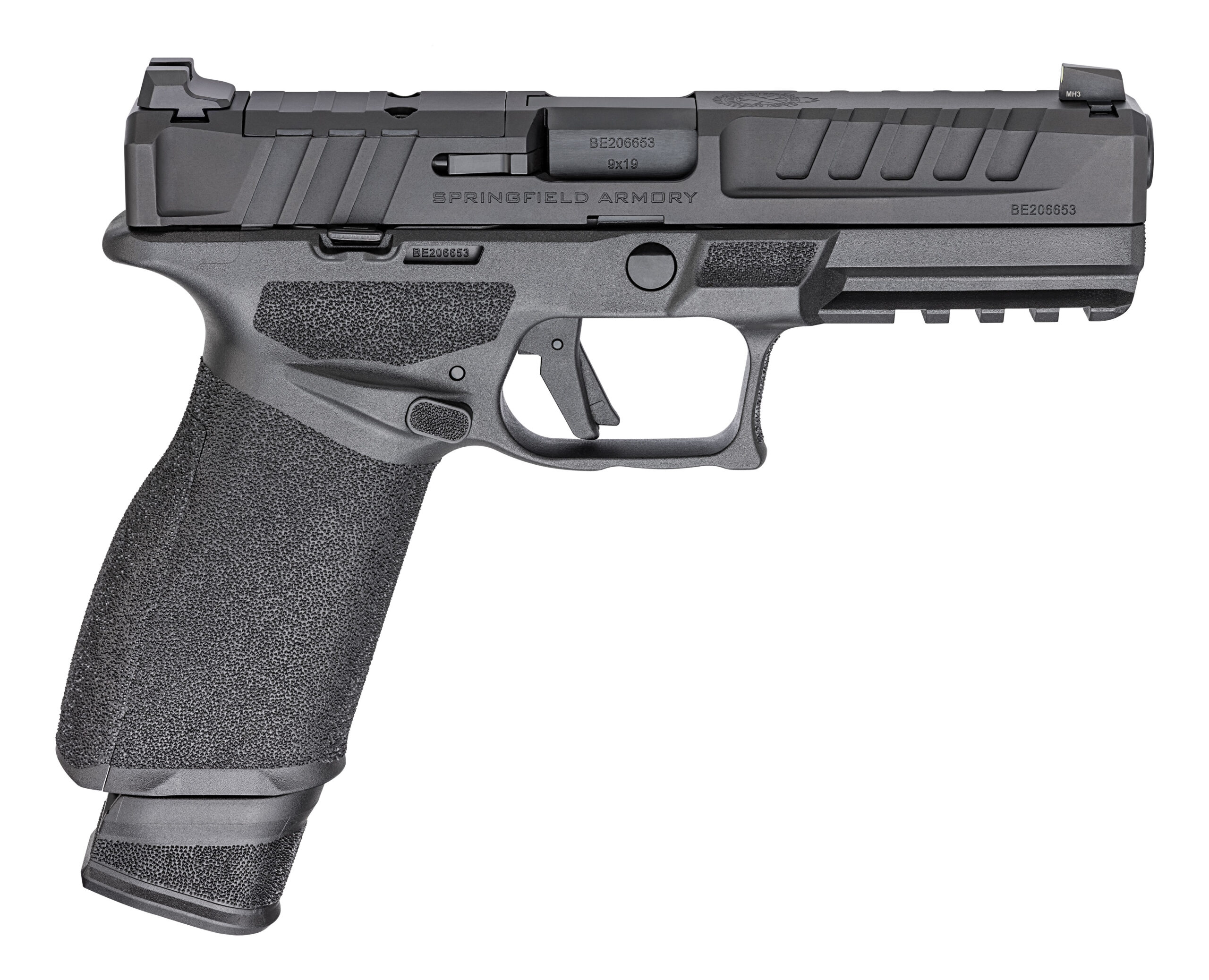 Aside from the COG, the other big thing is the Variable Interface System (VIS) which allows for the mounting of 30 different optics without the need for mounting plates or adapters. That's huge considering the variety of optics footprints out there today. It gives the end user way more options on optics and makes it easy figuring out what will wok on your gun.
Past that there are a series of refinements in sights, ergonomics, texture and operation that look to set this apart from the crowd of striker fired pistols out there right now. It packs a 17 round capacity, or 20 rounds with the extended mag. MSRP starts at $679, but one of my emails today was already showing a street price of about $100 less than that. Check out the specs from Springfield below: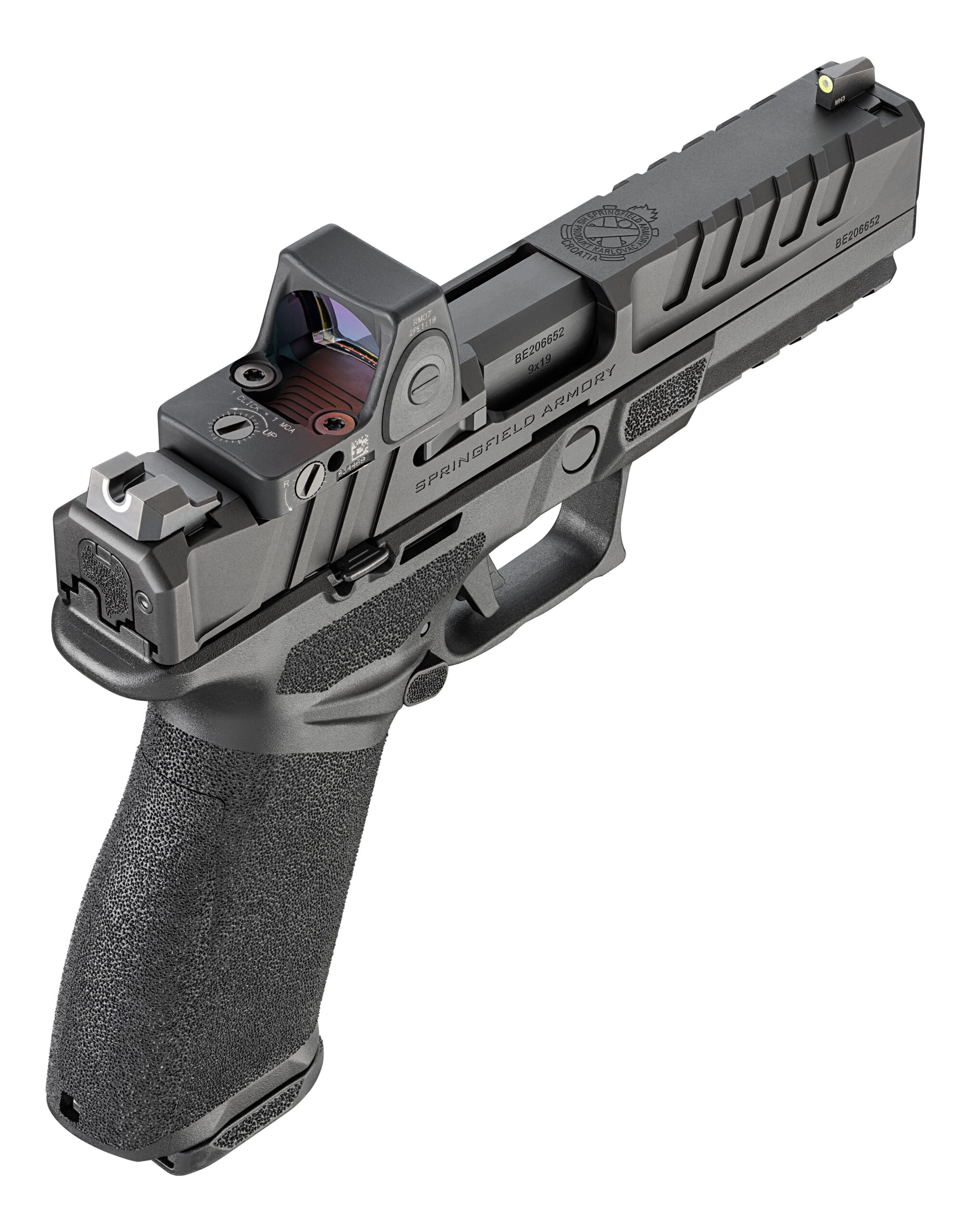 SPECIFICATIONS
Caliber 9mm
Color Black
Barrel 4.5″ Hammer Forged Steel, Melonite® Finish, 1:10
Slide Billet Machined, Melonite® Finish, Optics Ready
Frame Black Polymer
Sights Tritium / Luminescent Front, Tactical Rack U-Dot™ Rear
Recil System Captive
Grip Width 1.2″
Magazines (1) 17-Round, (1) 20-Round
Weight 23.9 oz w/ Flush Mag, 24.3 oz w/ Extended Mag
Length 8″
Height 5.5″ w/ Flush Mag, 6.5″ w/ Extended Mag