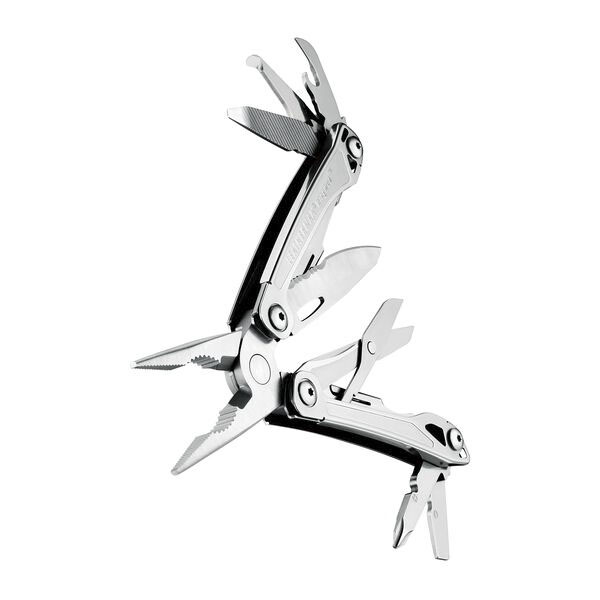 Even if you don't carry a multitool in your pocket, you need to have one in your EDC bag. Not a day goes by that we don't use one to open a package, snip a wire, tighten a screw or open a bottle. And while there's a Leatherman for everybody and every use, maybe the most versatile of them all is the Leatherman Wingman.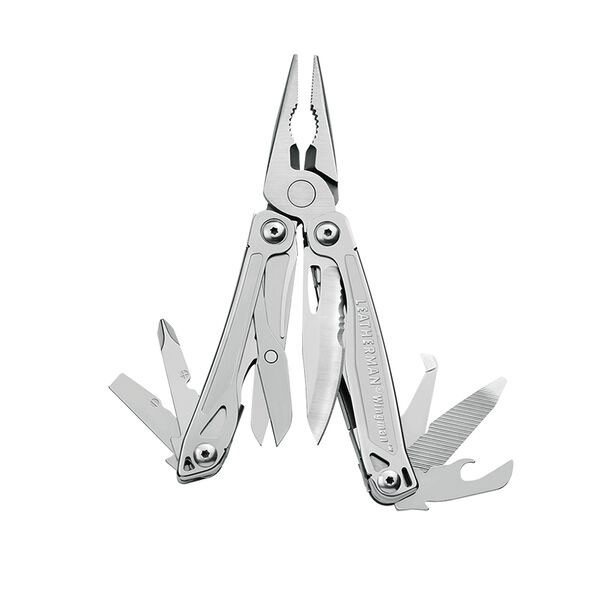 With 14 tools on board, there's almost nothing you can't accomplish with one in your had. And yes, it can even replace your EDC pocket knife. The compact 420 HC stainless steel Wingman has a great pocket clip and features a partially serrated locking knife blade that can easily be opened one-handed.
What can you do with the Wingman? A better question is, what can't you do?
01 Spring-action Needlenose Pliers
02 Spring-action Regular Pliers
03 Spring-action Wire Cutters
04 Wire Stripper
05 420HC Combo Knife
06 Spring-action Scissors
07 Package Opener
08 Ruler (1.5 in | 3.8 cm)
09 Can Opener
10 Bottle Opener
11 Wood/Metal File
12 Phillips Screwdriver
13 Medium Screwdriver
14 Small Screwdriver
And priced at $59.95 it won't empty your wallet.
Specs:
CLOSED LENGTH: 3.8 in | 9.7 cm
OPEN LENGTH: 6.0 in | 15.2 cm
BLADE LENGTH: 2.6 in | 6.6 cm
WEIGHT: 7 oz | 198.4 g
WIDTH: 1.27 in | 3.2 cm
OVERALL THICKNESS: .56 in | 1.4 cm