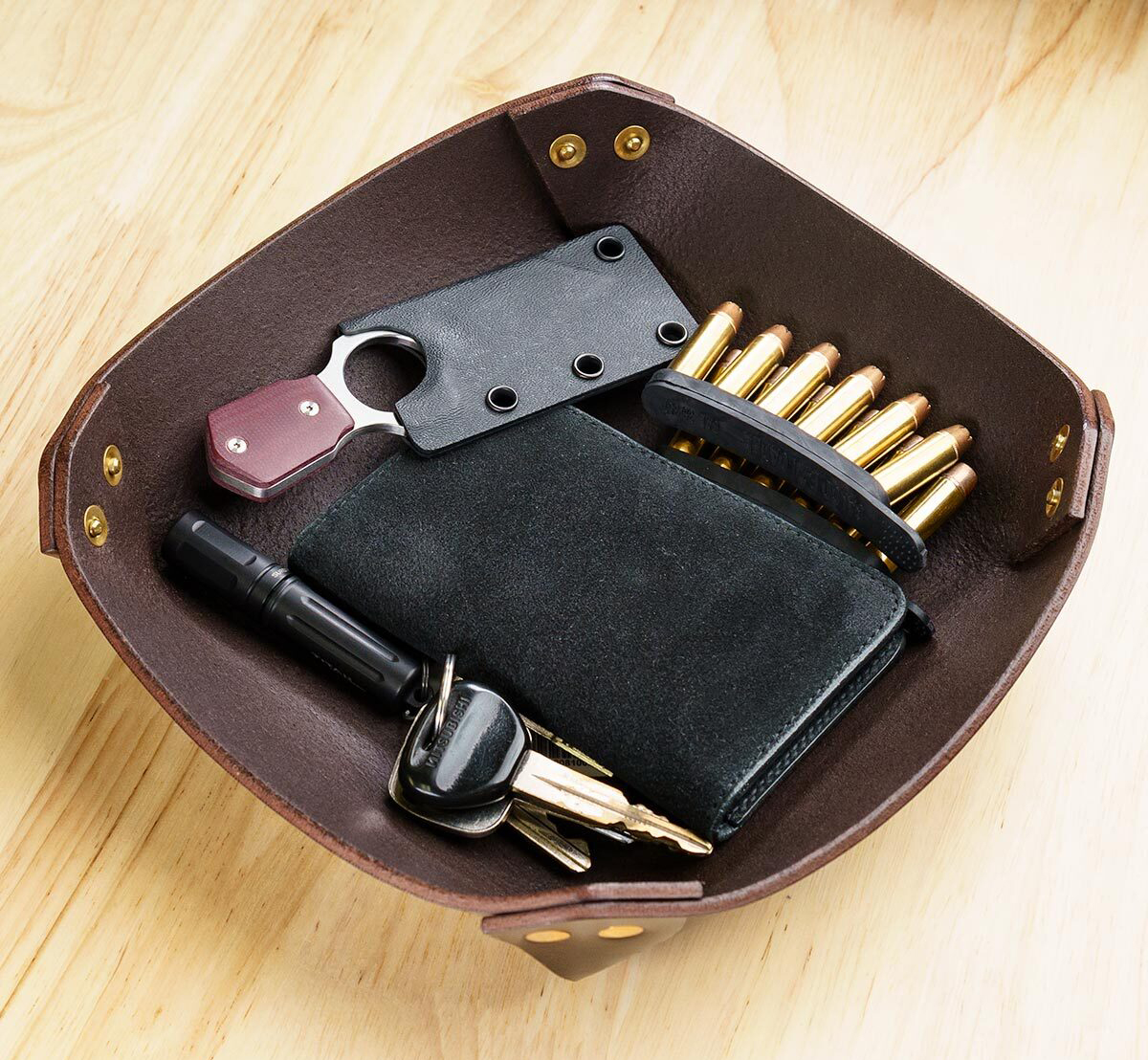 If you're an EDC guy — and you're reading this, aren' you? — you probably have a pocket (or pockets!) full of stuff to dump every day when you get home. Having one convenient place to do that is handy. That way you know just where to go the next day to grab your stuff.
I managed to forget my wallet, my knife, and my work keys the other day when I was half asleep, so something like Galco's new EDC Valet Tray would come in awfully handy. I could have really used one convenient place to stow all my stuff.
Made of premium leather with brass fittings, the Valet Tray is pretty classy and will look good on your nightstand, dresser, or entry hall table. And it will keep your keys, knife, or speed loader and other gear from scratching your furniture.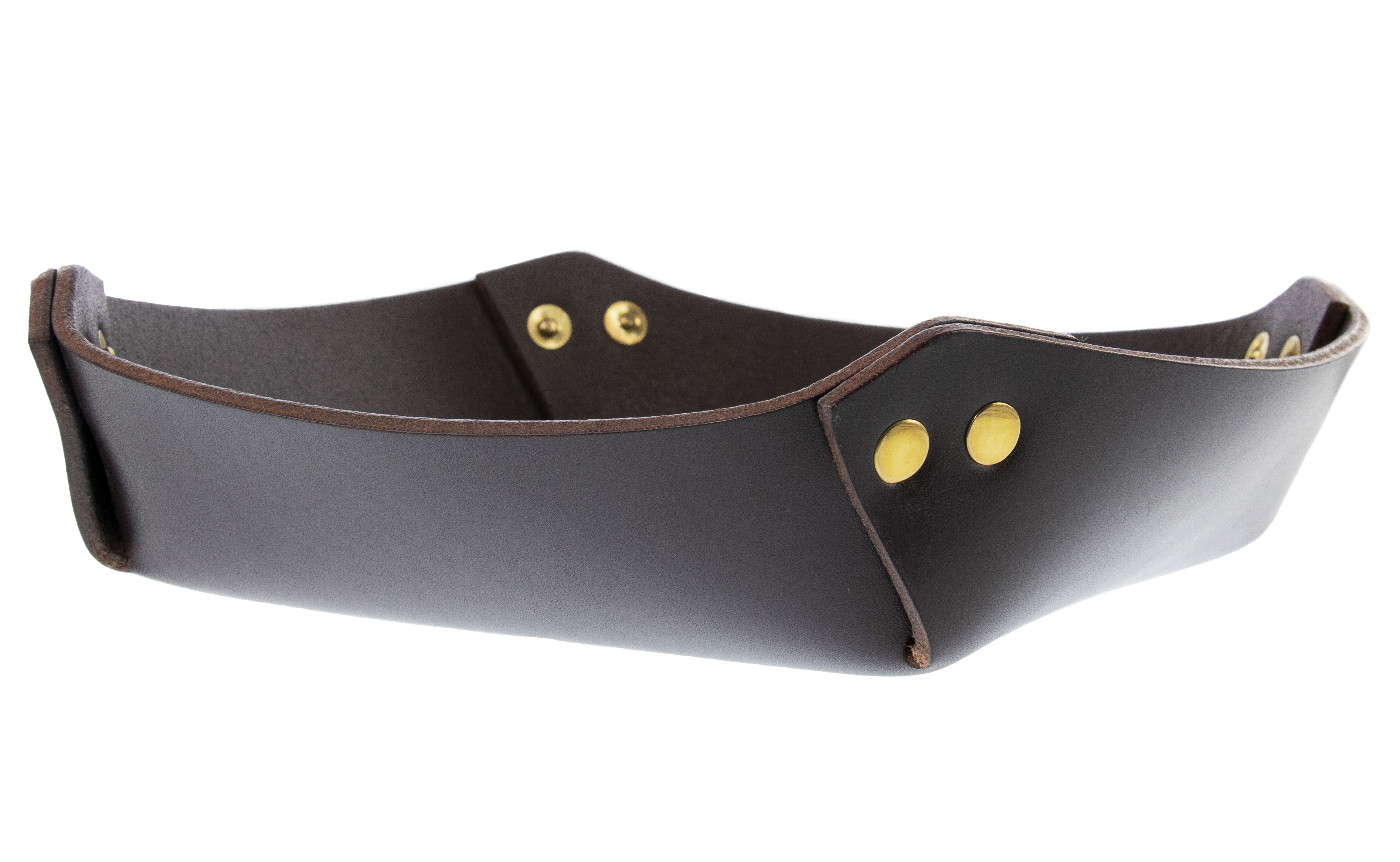 Here's Galco's announcement…
Whether you're a gun carrier or not, everyone needs a place to stow their everyday carry items when they're not in a pocket or bag.

Galco's new EDC Valet Tray keeps the daily contents of the pockets together and secure, whether on a night table, dresser, or anywhere else. Made from premium Latigo dark Havana leather, it features sturdy brass-riveted construction. It has plenty of space for EDC essentials at 2" high and 9 ¾" diagonal.

The EDC Valet Tray is the ideal solution to the nightly "pocket dump"!