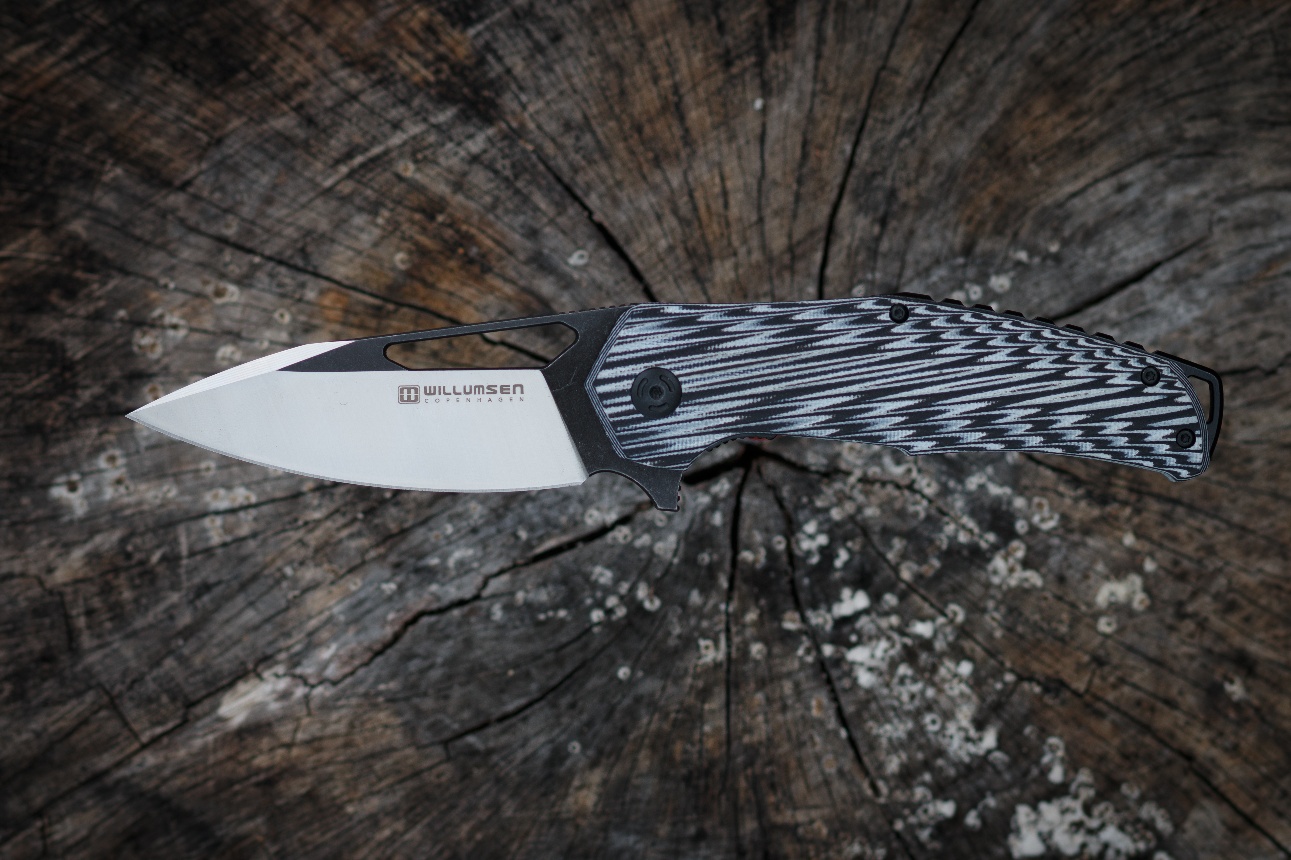 I first met Chris Caban of Hog Mountain Tool and Tactical about four years ago at the Atlanta Blade Show, I was visiting my friends at DPx Gear and Chris was set up right next to them.
I immediately noticed the polymer training blades on Chris's table and started talking to him about making training knives for me. During our conversation I learned that Chris was a recent contestant on Forged in Fire: Knife or Death. We connected on Facebook and have stayed in touch ever since.
To date Chris has probably made me close to 75 training knives, I use them in all of my combative classes with my students. Because of the quality of his gear, I am sure that I will end up ordering hundreds of training knives from him over time.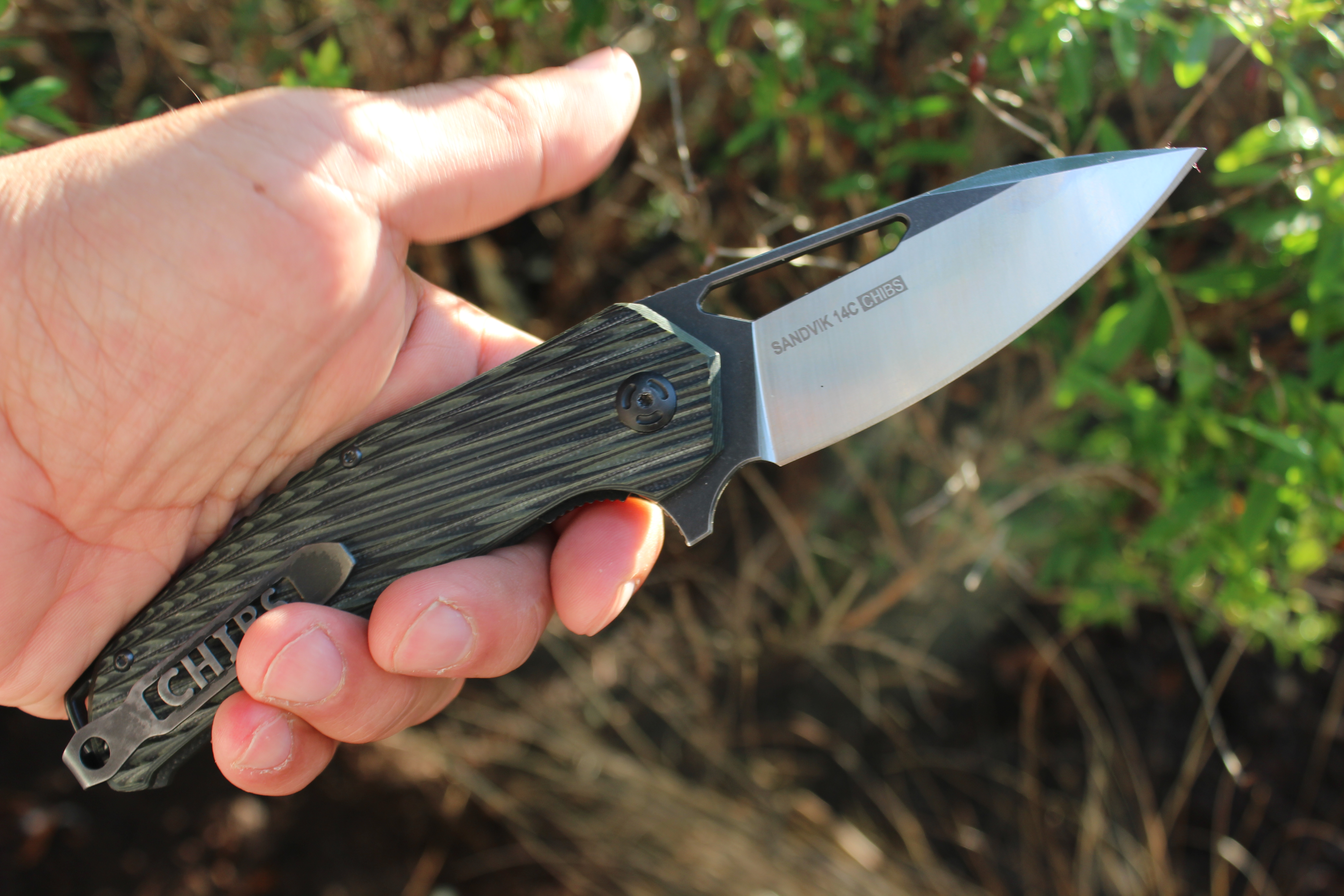 Over the past year Chris has been hinting to me that he has been working on a new project and was excited to show it to me. He has partnered up with world renown custom knife maker Mikkel Willumsen of Copenhagen in the release a really cool new design, the CHIBS. Chris asked me if he could send me one of the prototypes to take a look at and review.
I received the Chibs in its black zip-up knife case and I must say, this is one cool knife.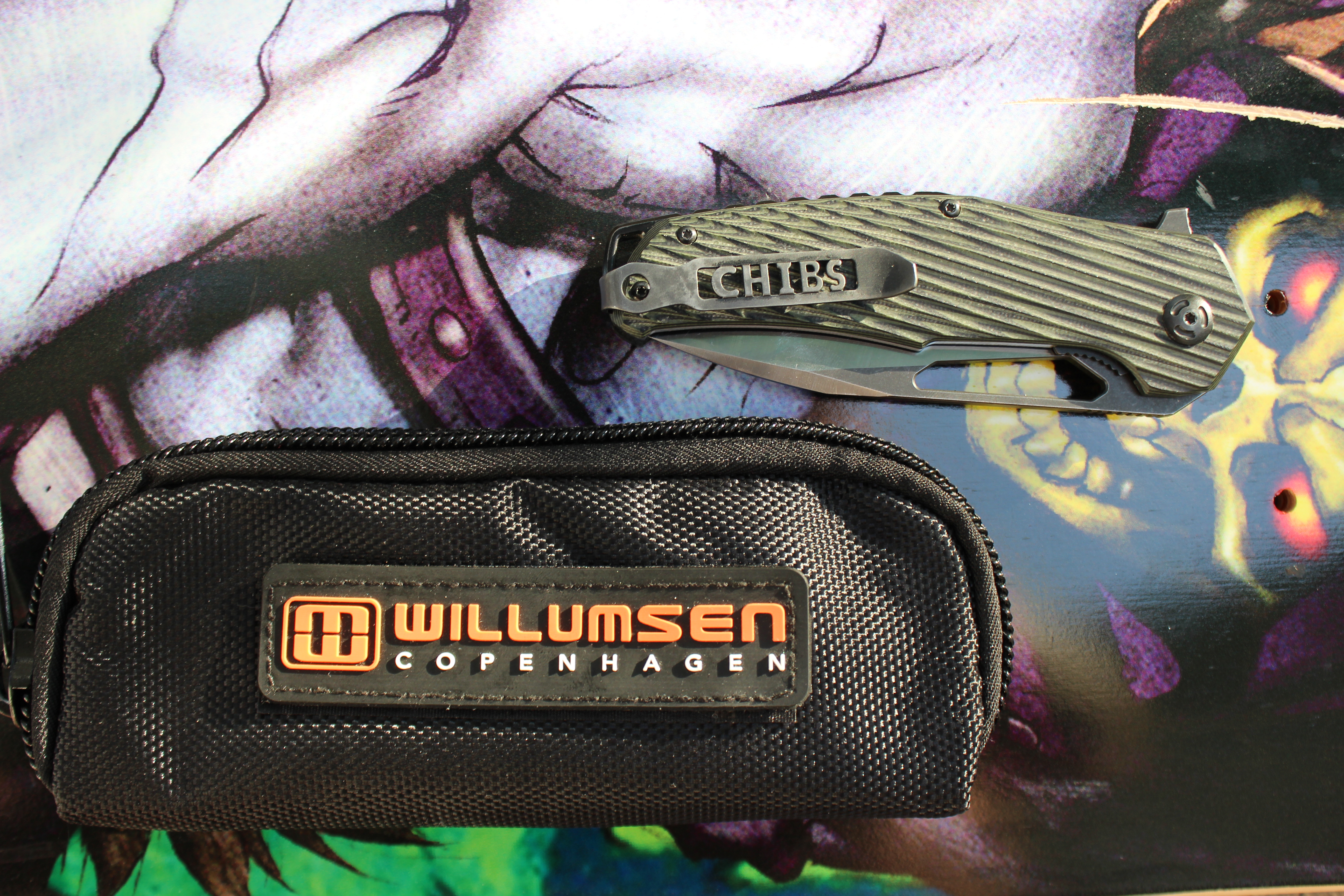 The first thing I noticed it the aggressive, but comfortable texture of the two-toned G10 scales, they offer a really solid grip. The flipper action is smooth and the Sandvik 14C28N blade snaps out effortlessly with a satisfying thud.
At 5.8 ounces, the Chibs comes in at an ideal weight, and is comfortable in the pocket. One thing that I really like is the machined pocket clip that has CHIBS spelled out with raised cut out letters. The knife came to me with the clip set for right side carry. The Sandvik 14C28N blade has a nicely polished high grind on it and came hair popping sharp right out of the box.
Now to be clear, I received one of the prototypes. I don't know if there have been any changes made to the production models. That being said, I don't really see how they could have improved this knife much, especially at the price point that they are offering it at, a very reasonable $95.
That's right I said $95. If these guys would have told me that the Chibs was north of $200 I would have said that was a great value. But $95? That is a downright steal for this blade.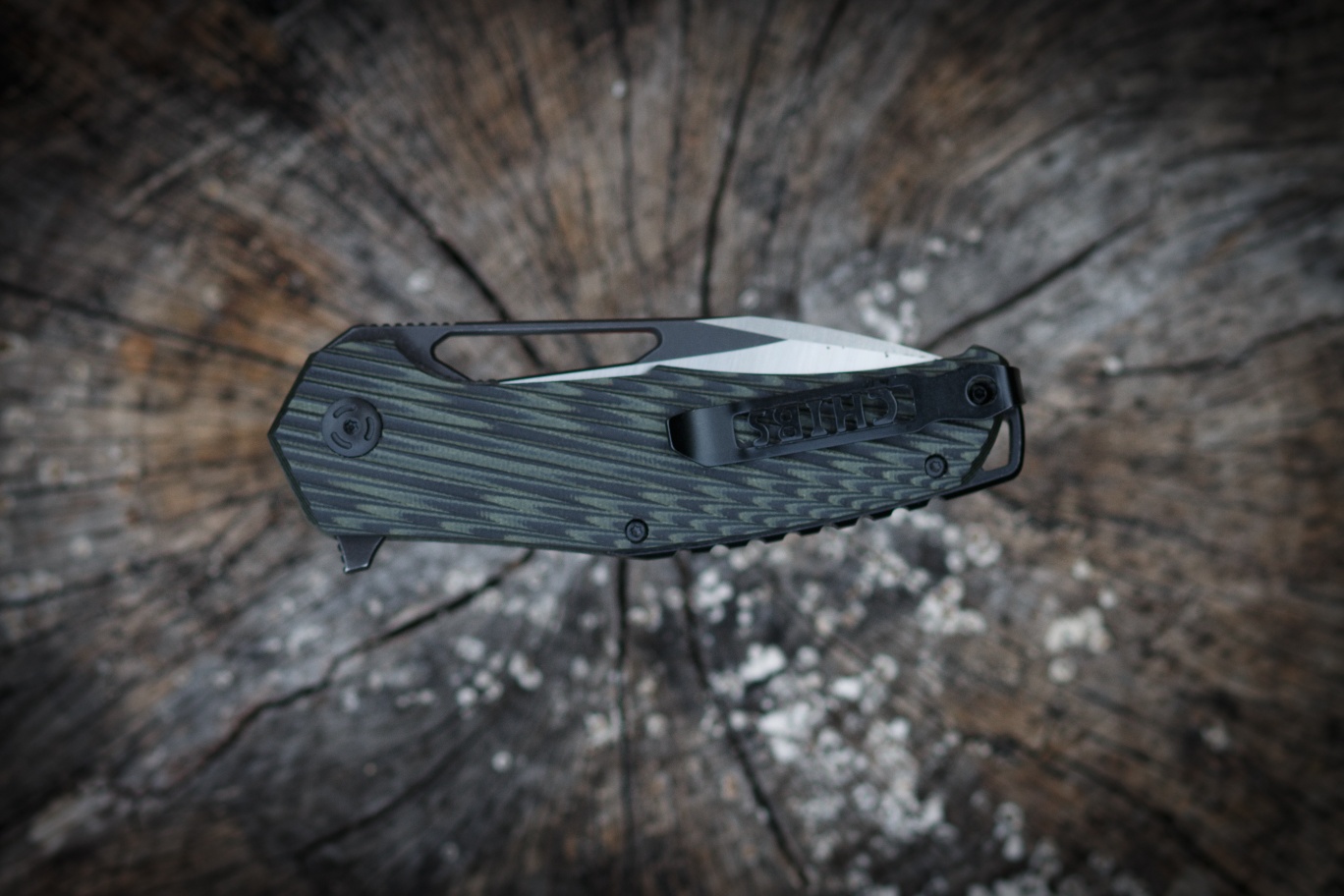 I already like the Chibs, in fact I like it a LOT. I plan on carrying it for the next couple of weeks and using it for adventurous daily chores. I want to see how this knife grows on me; I don't see myself getting bored with it anytime soon.
As of now, I am going to say that I highly recommend this knife to everyone that I know. It's a really well-built edged tool that is being offered at beyond an exceptional price. I actually am considering buying a dozen or so to give away as gifts to friends and family at Christmas time.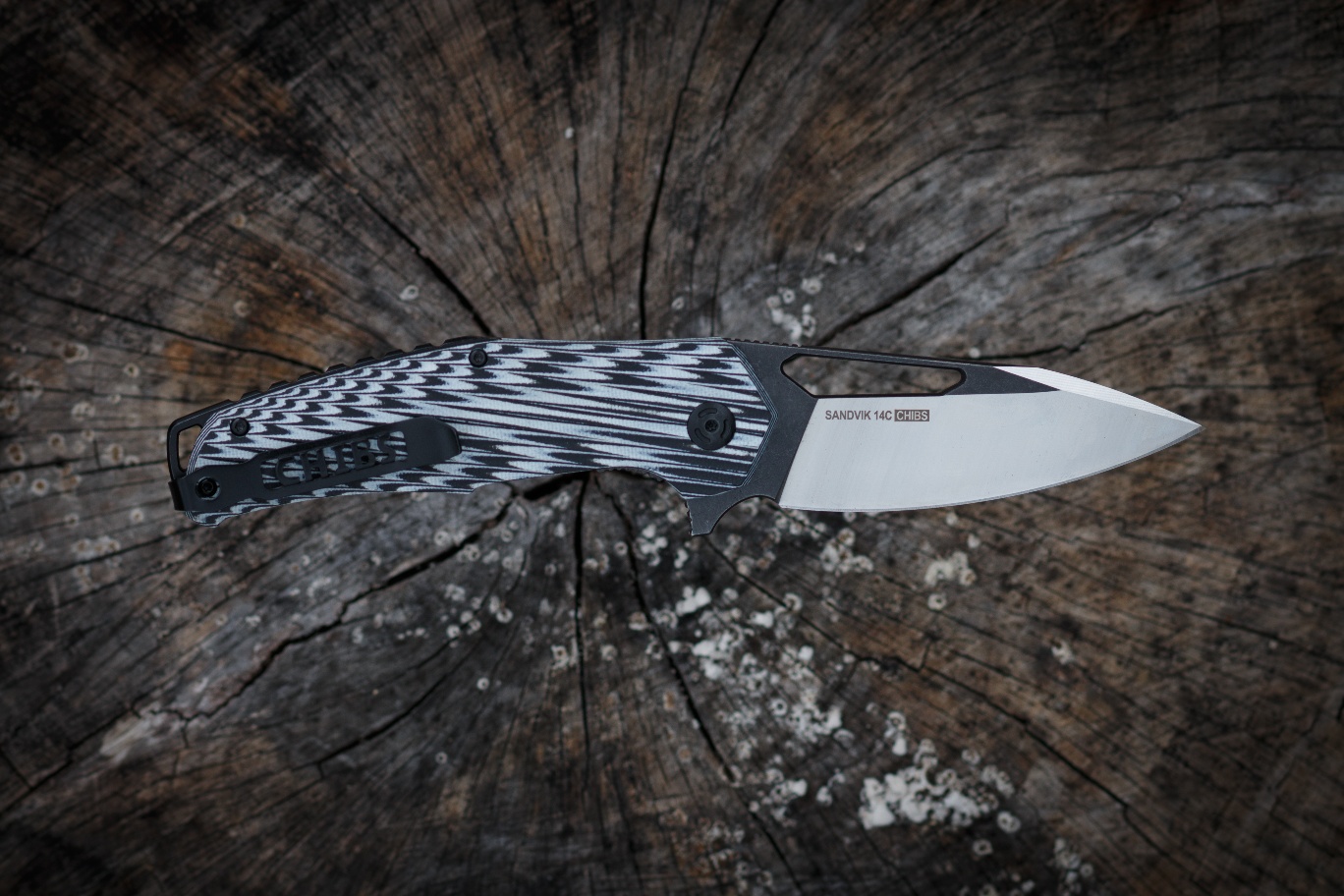 Another cool thing about the Chibs is that the two-tone is an early exclusive to Battlbox, the guys who supply badass EDC gear through monthly subscription boxes. But you don't need to subscribe to anything in order to buy one, just add one to your cart and pay.
I don't know how many of the two-toned Chibs were made, but I'm willing to bet that they are going to sell out. So, if you do want one, head over to www.battlbox.com and grab one before they are gone.
SPECS:
Blade Material: Sandvik 14C28N
Blade Thickness: 4mm
Blade length: 3.5″
Overall Length: 8.5″
Handle Material: Textured two-tone G10 scales
Lock Type: Liner Lock (stainless steel liners)
Weight: 5.08 oz
Available at Battlbox.com
MSRP $95
Variants:
Chibs OD/Black – Product code: CH21TOL
Chibs Gray/Black – Product code: CH21TGR
Chibs Tan/Black – Product code: CH21TTA
A Chicago native, Sijo Waysun Johnny Tsai is an internationally recognized Combatives and Survival instructor. He is a published book and DVD personality with over 35 years' experience in teaching Practical Street Defense and Combatives to the Military, Law Enforcement Agencies and Civilians alike. SIJO is also the founder of the C.U.M.A. Survival School. He is also a renowned knife designer for companies like TOPS KNIVES, SMOKY MOUNTAIN KNIFE WORKS and WORK TUFF GEAR.
When not teaching classes, writing, or doing crazy thing with knives, SIJO likes to enjoy his downtime with his wife and 3 children. He also likes drinking beer.