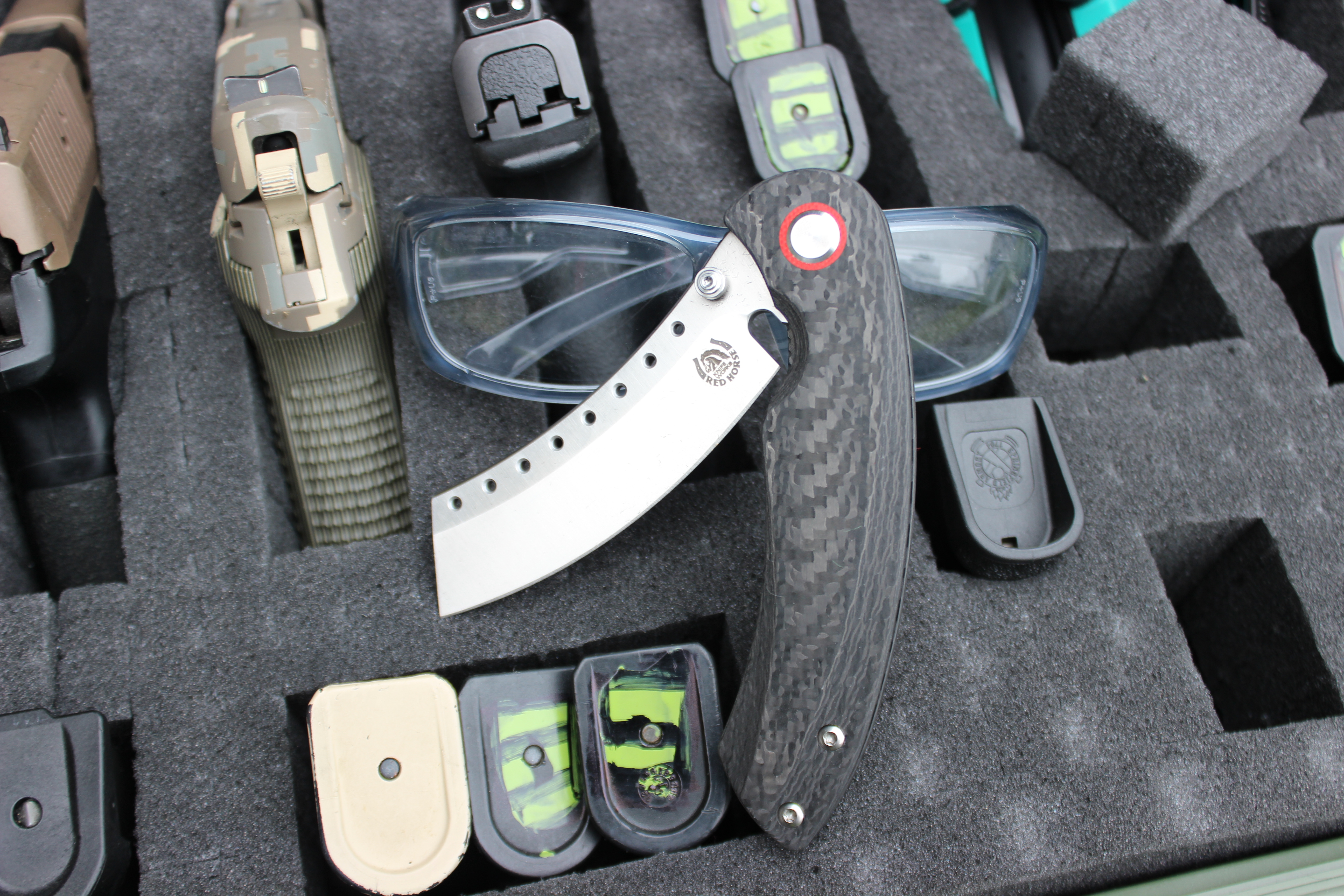 Not long ago, fellow Chicagoland doorman, martial artist and private military contractor Ed Kim decided that he wanted to take a stab at being a custom knifemaker. Over the next couple of years Ed partnered with a couple of friends to create Red Horse Knife Works, and before you knew it, he was cranking some extremely high end and high priced customs out of his shop in Mount Prospect, Illinois.
That was literally a five minute walk from where I was living up until a year and a half ago. Ed has since moved his shop into Chicago. Let's just say that's no longer within walking distance.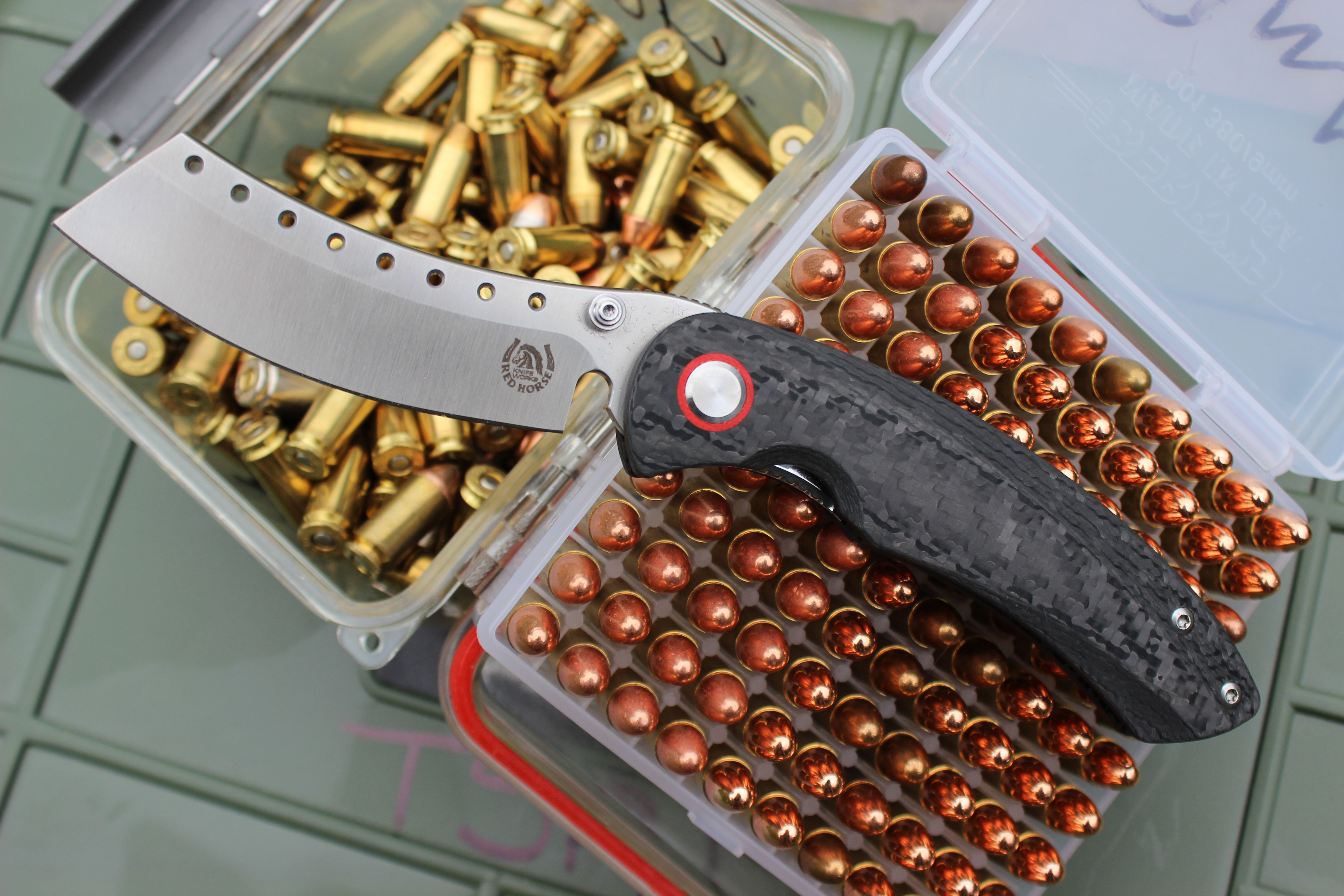 I was first introduced to Ed through my cousin Danny and later would see him at the Kane County Gun show where I was set up as a vendor. Ed would stop by my table to shoot the shit and show me whatever custom knife he had just finished and sold. They were always really well-built pieces.
Over time, I visited his shop and wrote about some of of his custom work for other publications. But the one thing that has kept Ed's work out of most collectors' hands is their popularity. Ed's knives sell as fast as he can crank them out, which is a good problem to have.
He's mentioned to me in the past that he wanted to make his knives more accessible and affordable to the masses. Well it seems that my friend has made good on that promise.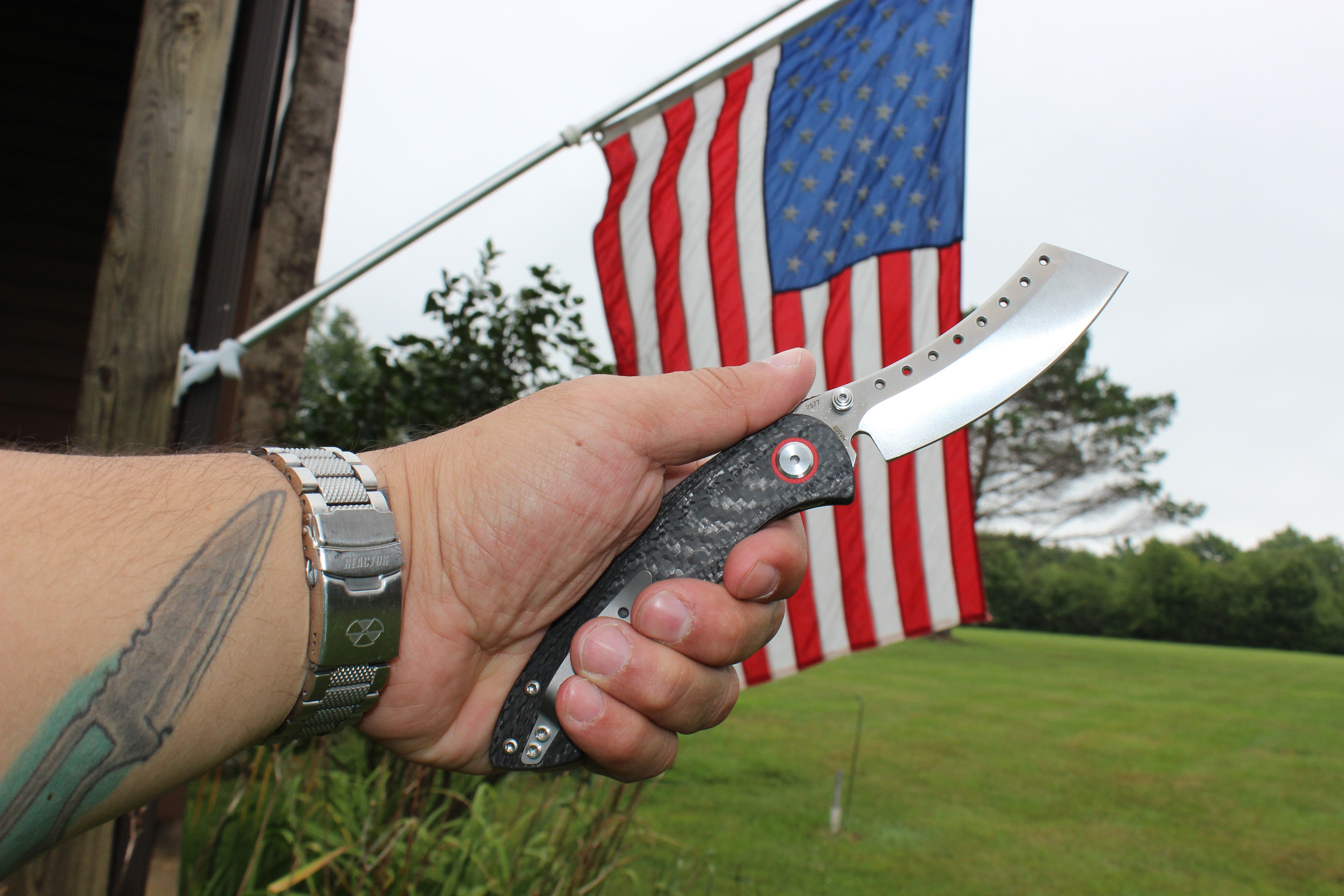 My buddy Greg over at Karambit Maker told me that Ed had a new production version of his Hell Razor at his Blade Show booth. I Immediately messaged Ed on Facebook and told him that I need to write about it, so he sent me one.
The first thing I noticed is that it's very light weight. That's mainly due to the scales being made out of carbon fiber. The action is really good, I barely flicked the thumb stud and it snaps open. Ed, being the custom maker that he is, has paid a lot of attention to detail. He even added a little file work to the liner lock.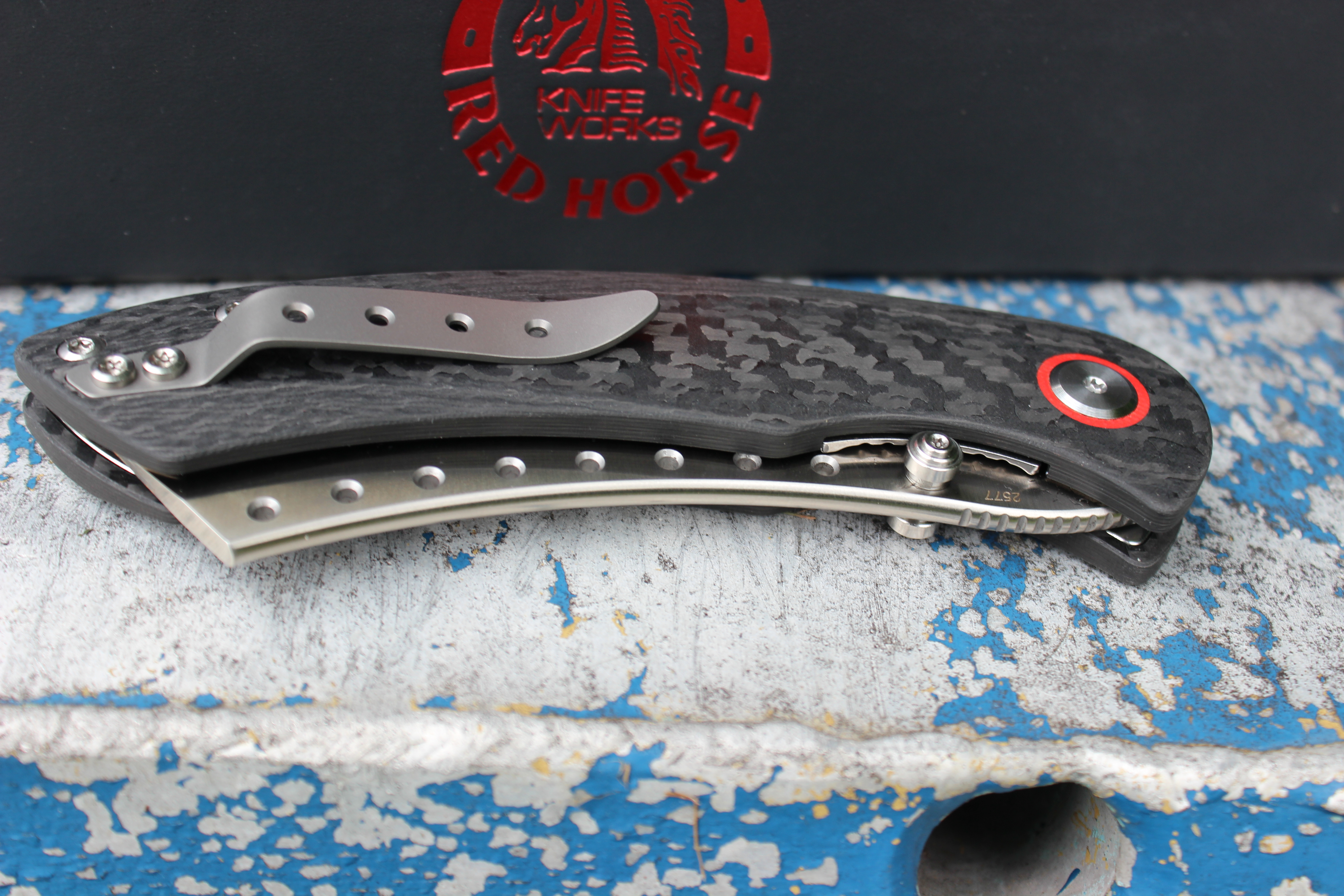 According to the Red Horse Knife Works webpage, The Hell Razor P series is the production version of their flagship knife. It comes at an affordable price, but they spared none of the quality for this elegant user knife. It features many of the same components as their mid-techs and customs, but utilizes state-of-the-art manufacturing so that the everyman can enjoy one.
The Hell Razor P blade is Blade 3.75" long and .140" thick. It's made of CPM S35VN stainless steel and has a Rockwell hardness of 59-60. The Handle is 5 inches long and made from .5" thick contoured carbon fiber with hidden liners. The titanium pocket clip is a nice touch.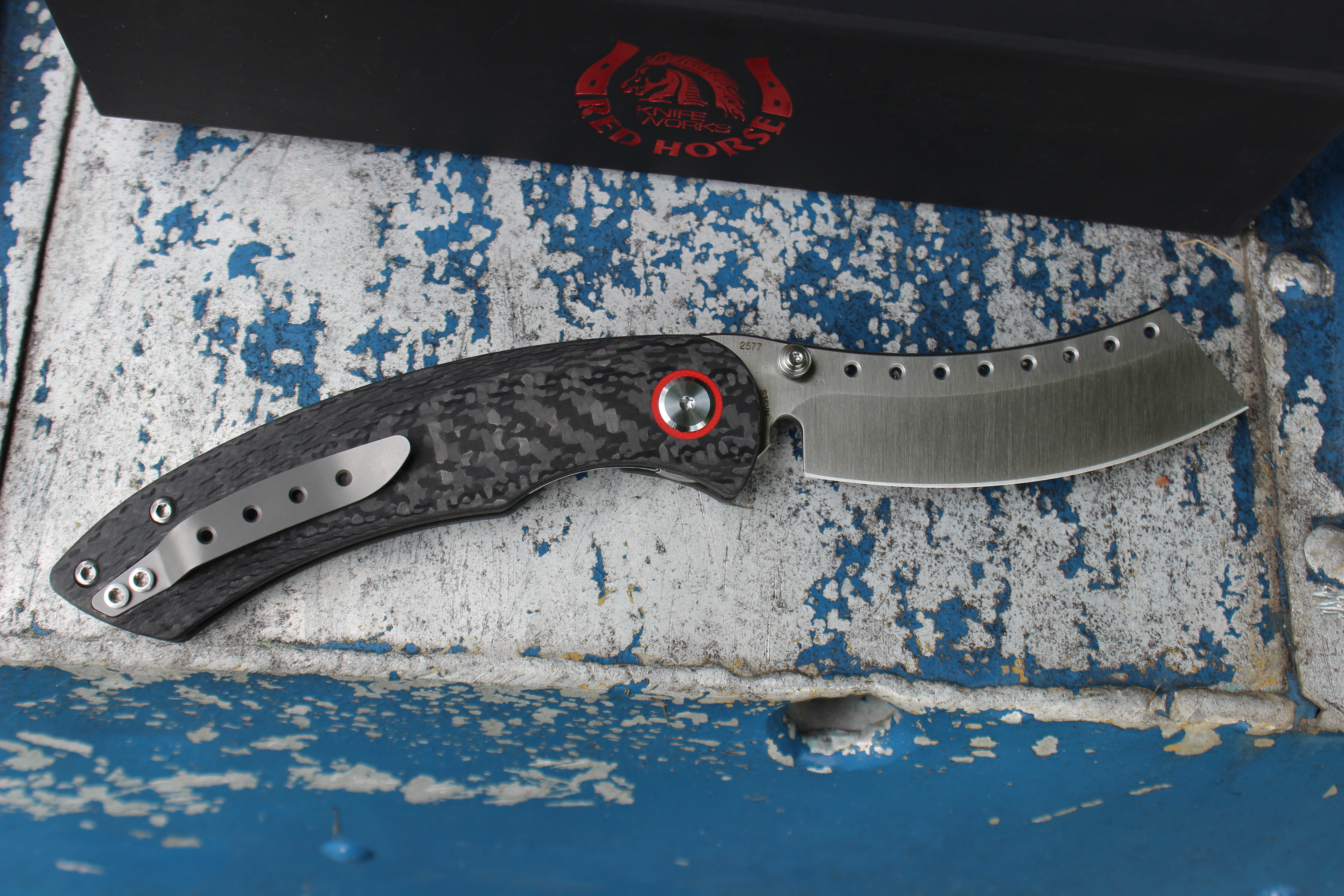 The Hell Razor P has a hair-shaving sharp edge right out of its nice presentation box. The MSRP on this model is $275, which if you compare that to Ed's custom works, is not a bad price at all.
I highly recommend this knife to anyone that wants a sharp looking, original designed pocket from an absolute gentleman of a designer. Pick one up for yourself at www.redhorseknifeworks.com today.
A Chicago native, Sijo Waysun Johnny Tsai is an internationally recognized Combatives and Survival instructor. He is a published book and DVD personality with over 35 years' experience in teaching Practical Street Defense and Combatives to the Military, Law Enforcement Agencies and Civilians alike. SIJO is also the founder of the C.U.M.A. Survival School. He is also a renowned knife designer for companies like TOPS KNIVES, SMOKY MOUNTAIN KNIFE WORKS and WORK TUFF GEAR.
When not teaching classes, writing, or doing crazy thing with knives, SIJO likes to enjoy his downtime with his wife and 3 children. He also likes drinking beer.