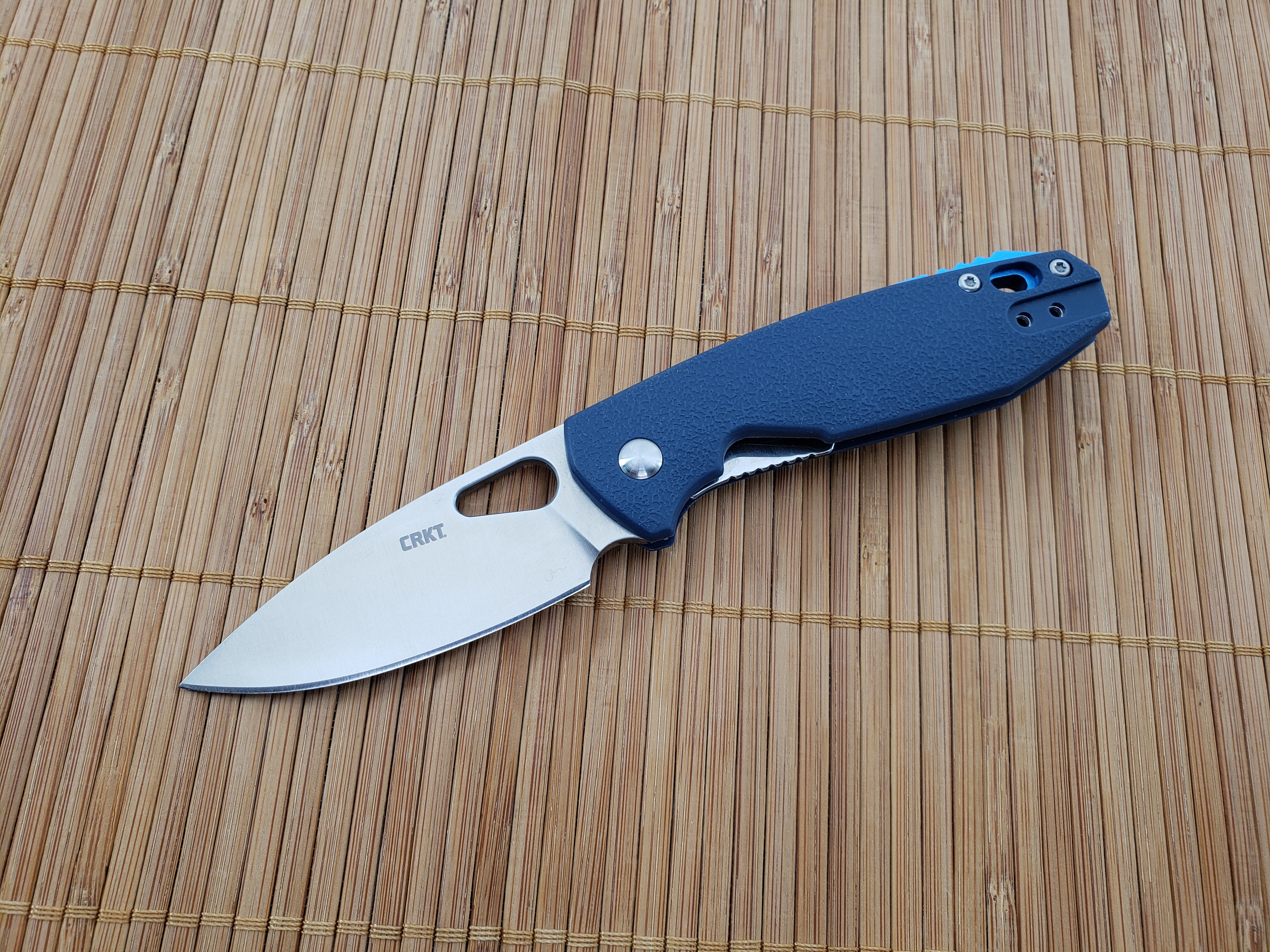 As I get older I appreciate lightweight EDC knives. Don't get me wrong, big folders are still fun, but I don't find myself carrying them on a day to day basis much. When I saw the new Piet from CRKT I knew this was one I needed to try. It has great, clean lines, a handy size and, I'll be honest, I was lured in by the blue scales and light blue backspacer. I'm a sucker for blue knives.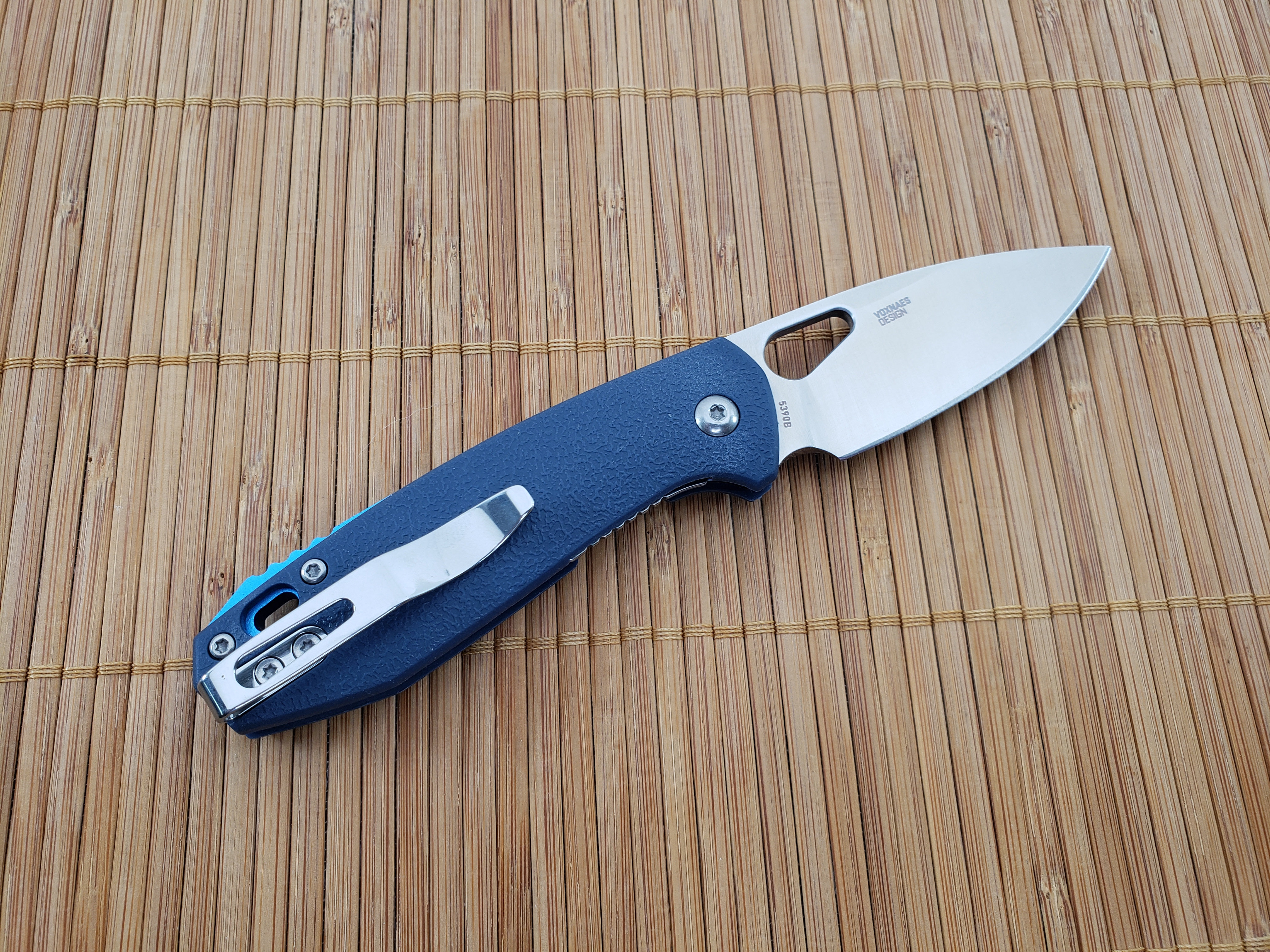 The Piet
The Piet is a Jesper Voxnaes design and I do frequently find myself drawn to his work, so it wasn't a surprise when I found out the Piet was one of his. It has a 2.69 inch blade of D2 tool steel with a satin finish in a classic drop point, with a high, flat grind. A tear drop shaped hole in the blade makes for easy, ambidextrous opening.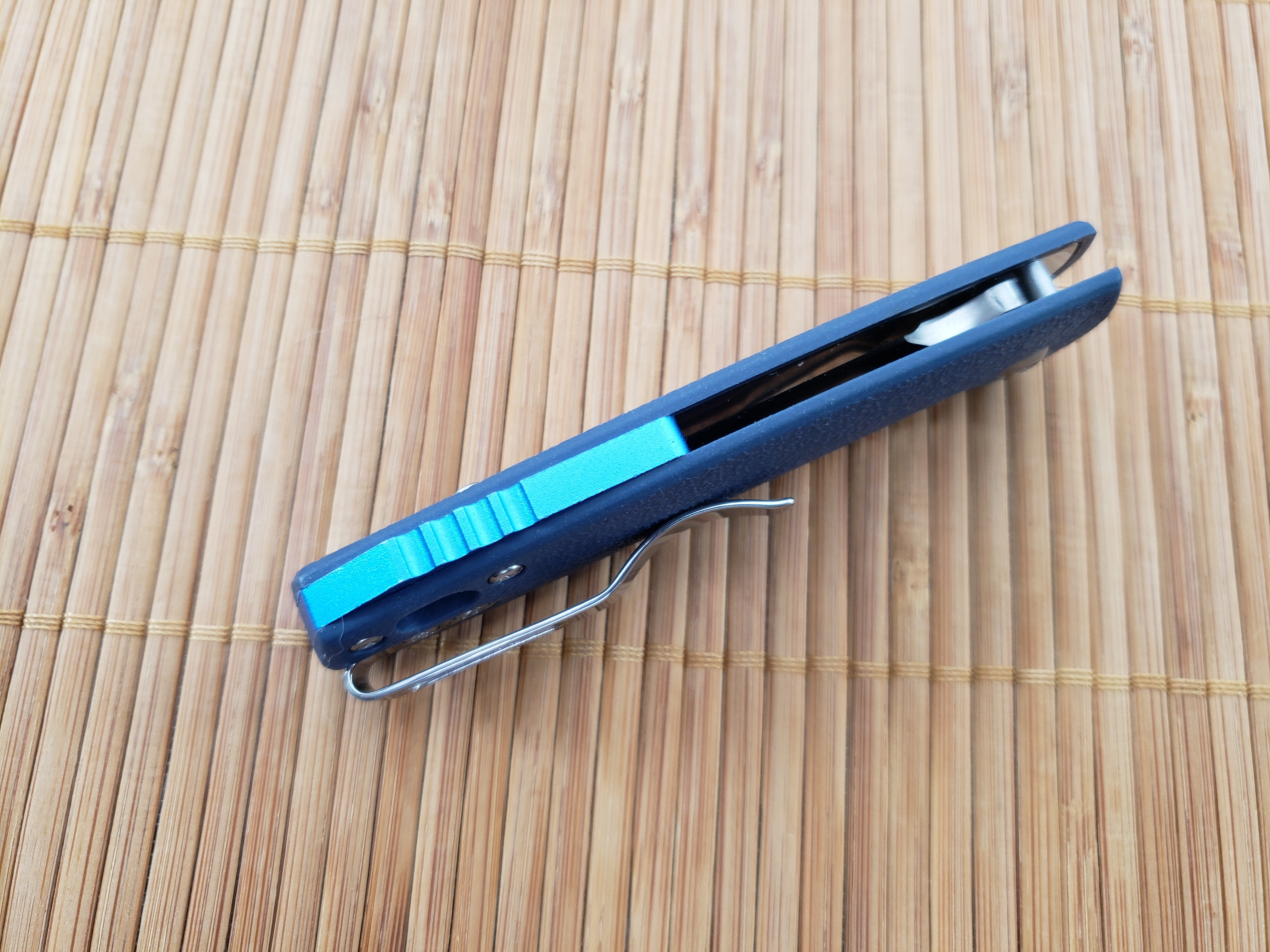 The handle is 3.76 inches long and made from Glass Reinforced Nylon which provides strength while keeping the weight down. It has a light texture to it for grip and is a subtle gray blue color. The handle color is accented by a lighter blue anodized backspacer with a lanyard hole. A low profile carry clip provides for either right or left hand, tip up carry. Lockup is by means of a liner lock and is solid with no blade pay evident.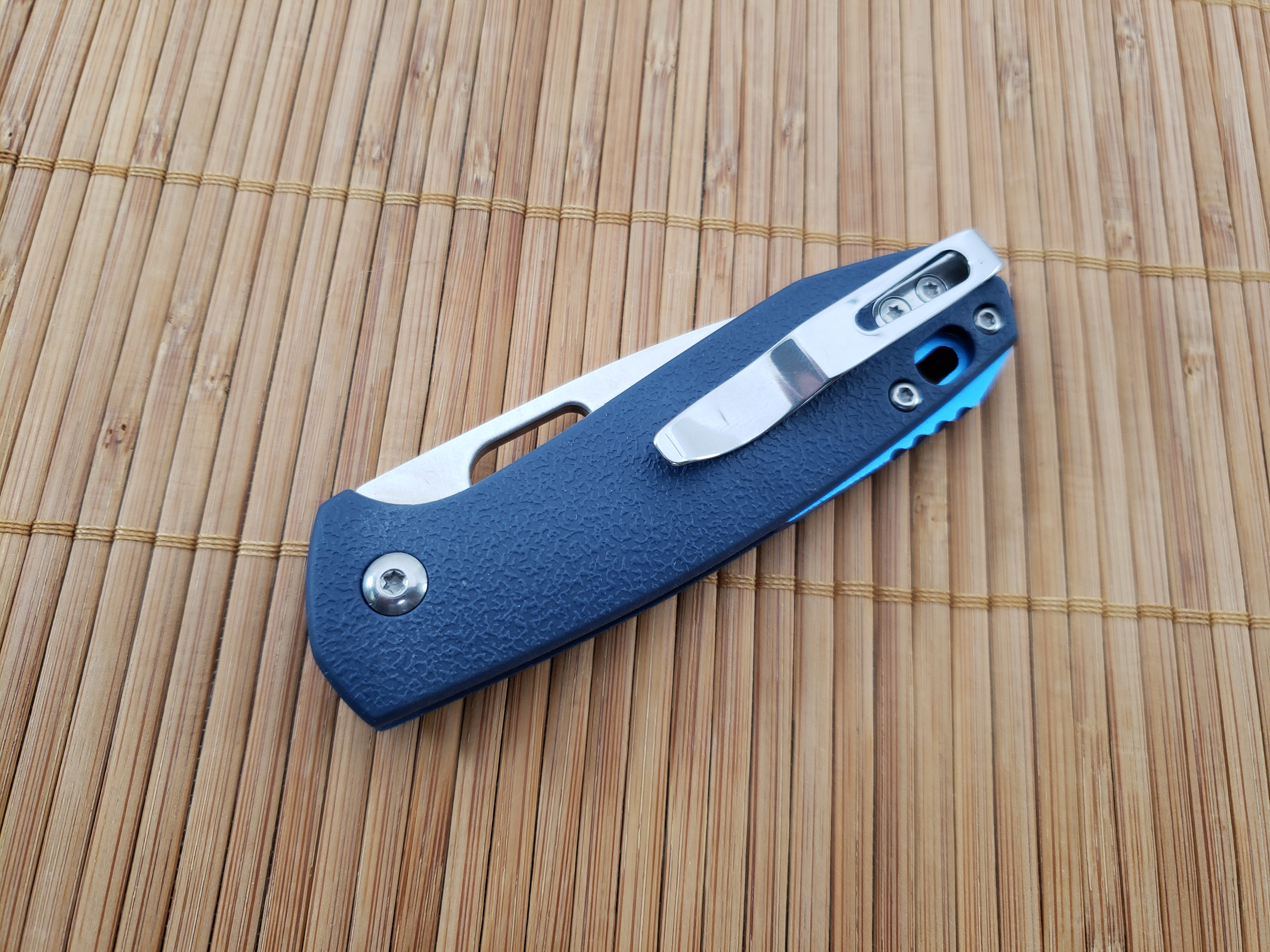 Daily Carry
When I got the Piet I was immediately impressed with weight, or lack thereof. It only weighs 2.5 ounces and you easily forget you have it clipped top your pocket until you need it. The clip provides a nice balance between retention and still allowing for a fluid draw. The upswept tip of the clip easily glides over pocket lips and doesn't tear up clothing. I found that I could even carry the Piet in basketball shorts without it dragging them down. Make sure to check your pants before you throw them in the wash. I may or may not have washed a few knives in this weight class before by not realizing they were still clipped to my pants…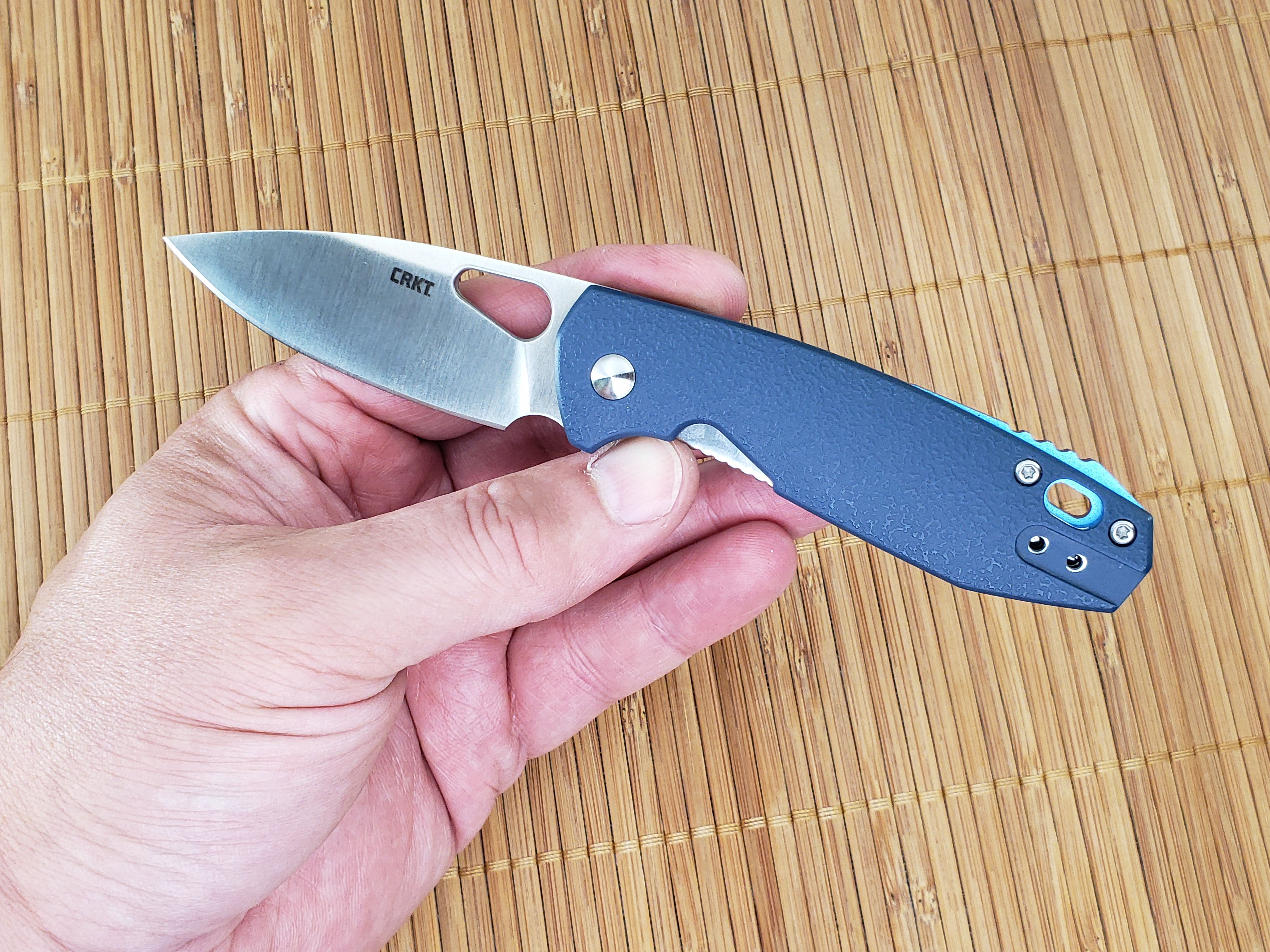 The scales have a comfortable texture that provides grip to the handle without being overly aggressive. The tear drop hole allows for one hand opening with either hand, although I found myself using a pinch grip most often with my thumb and middle finger to start the blade open and then rolling it open the rest of the way with my thumb. I can get about three and a half fingers on the handle, or a full four if I choke up on the finger choil on the blade.
The D2 blade came hair popping sharp from the factory. I have a bare spot on my leg to prove it. It worked well on boxes, plastic clam shell packages, as well as plastic strap banding on some boxes from the hardware store. That sub 3 inch blade length should keep it legal in many jurisdictions that have draconian knife laws too; if that's something you worry about.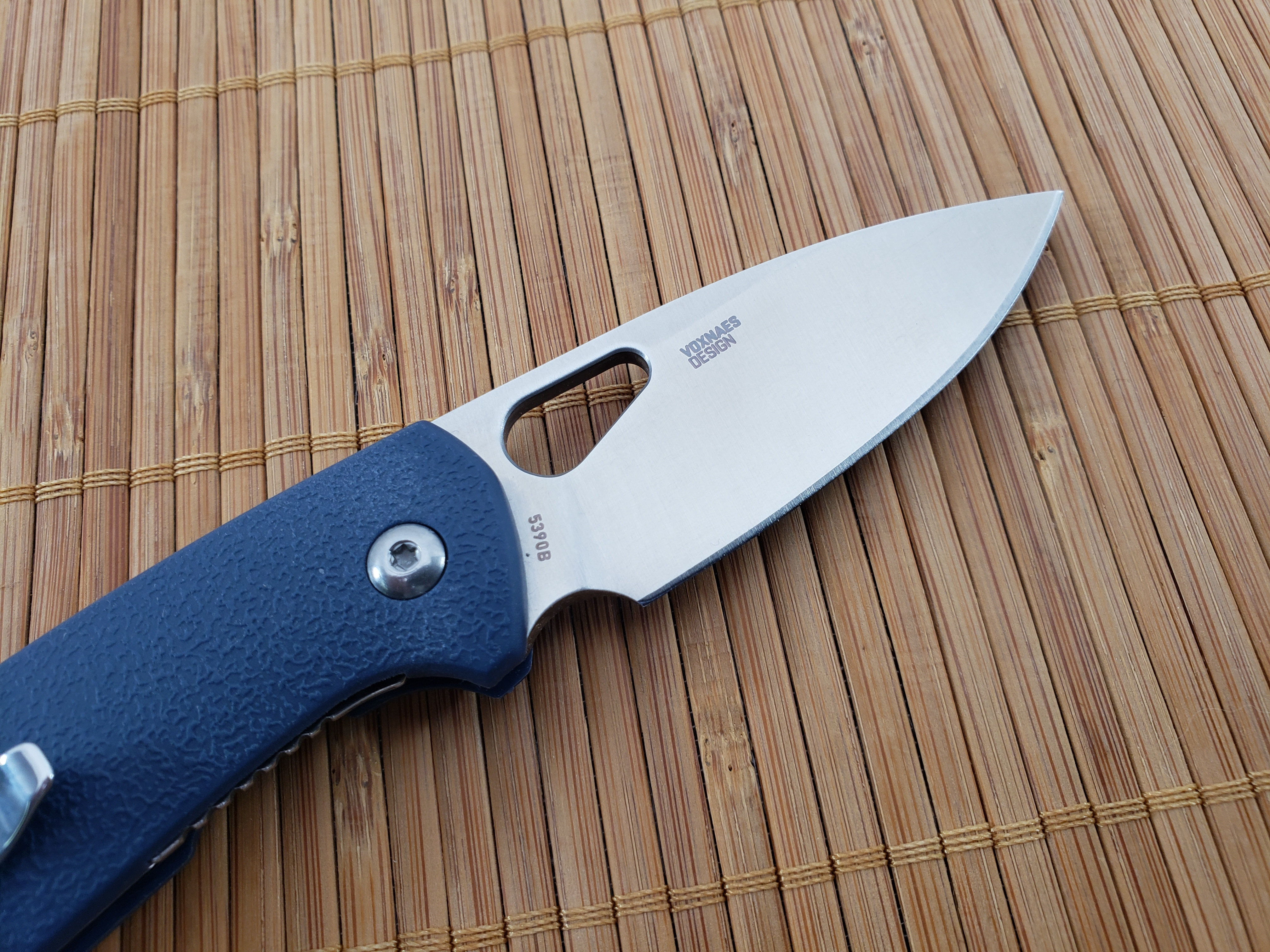 I've been working with the Ruger LCP Max .380 recently and wanted to keep my load light so I paired the Piet up with it, along with a little 110 Lumen AAA light that I got off Massdrop a few years back. That setup has made for a great summer carry combo that works in just about any kind of hot weather clothing.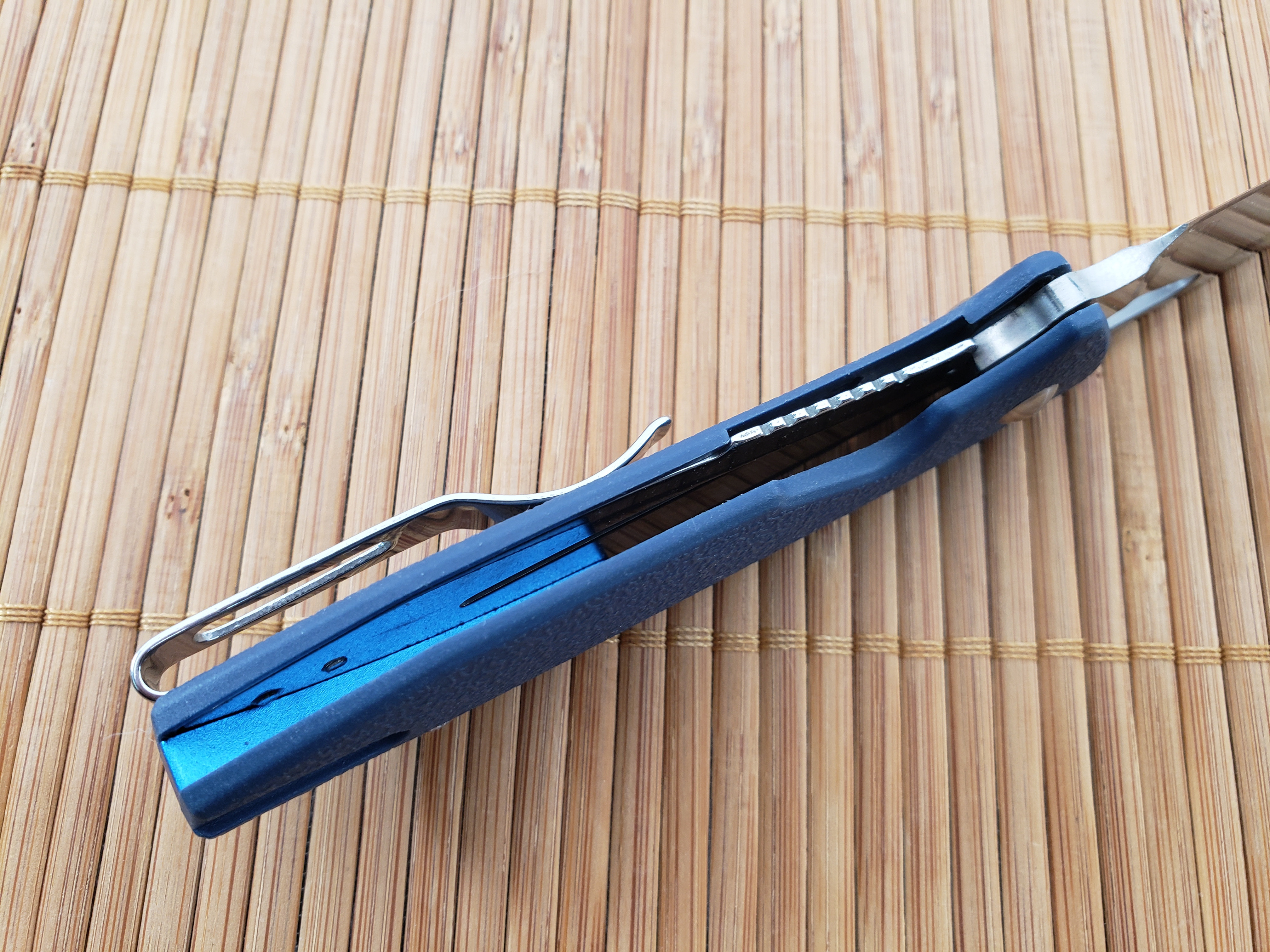 Wrap Up
If you're a fan of lightweight, easy to carry knives then you definitely should give the CRKT Piet a look. You should also give it a look if you like classy looking folders, or are a fan of Jesper Voxnaes designs. It performs as good as it looks too thanks to its excellent design and tough, sharp D2 blade.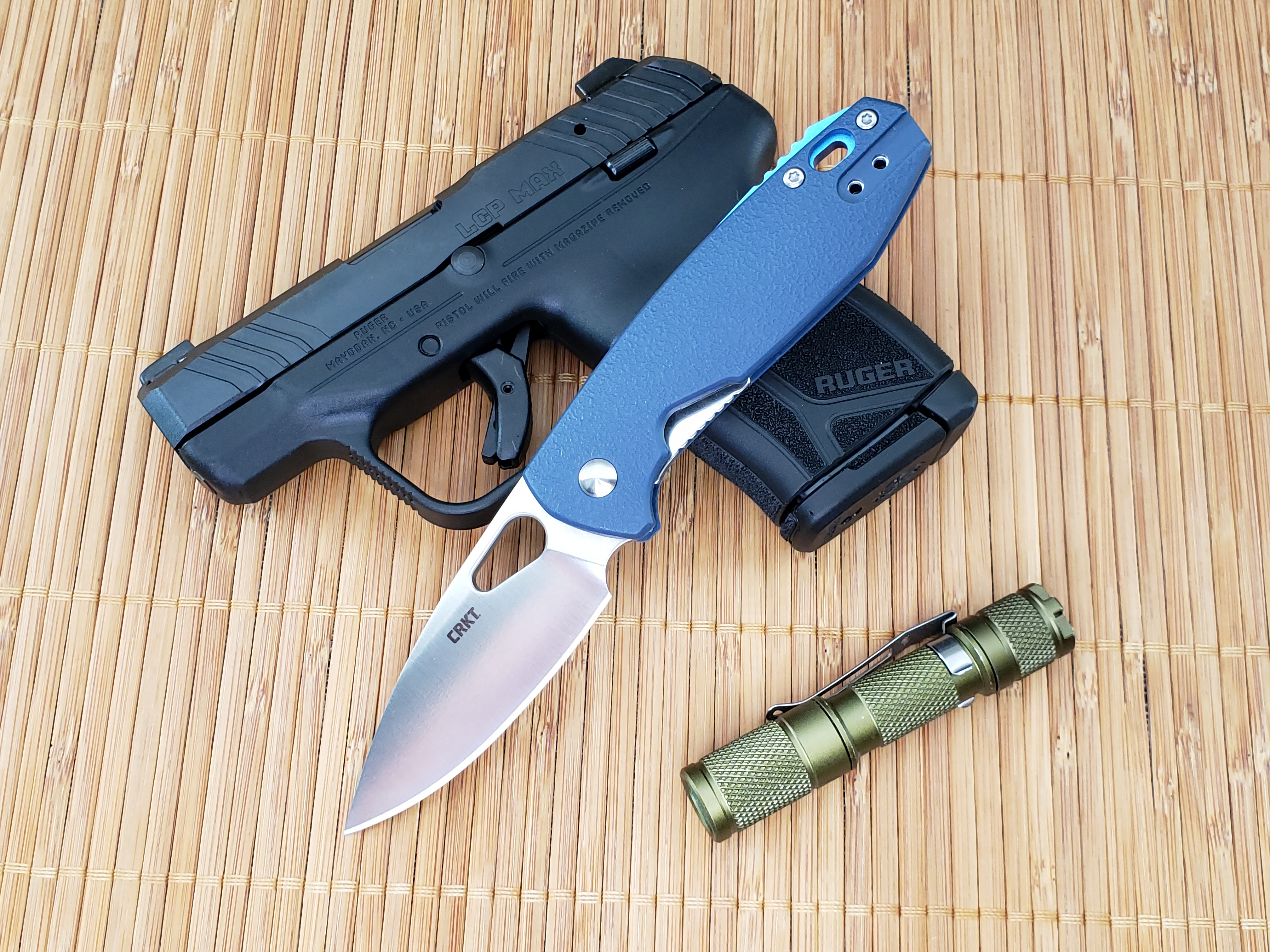 Best of all though, the Piet is very affordable. It has an MSRP of $54.99 which I think is quite reasonable for a D2 folder designed by a top tier designer, but street prices make it even more appealing. As of this writing Amazon has the Piet listed for under $32, with free shipping if you have Prime. That's a ridiculously good deal for a solid, well executed folder that you'll forget you have with you until you need it.
Piet Features
Superior Performance: D2 blade steel for excellent edge retention
Useful Utility: Classic blade shape provides proven utility
Ambidextrous: Thumb slot allows blade opening with either hand
Strong And Lightweight: Glass reinforced nylon handle is durable and lightweight
Easy Closing: Liner Lock can be easily closed with one hand
Carry Options: Adjustable clip for left or right hand carry
Specifications:
Blade Length: 2.69 inches
Blade Edge: Plain
Blade Steel: D2 Tool Steel
Blade Finish: Satin
Blade Thickness: 0.13 inch
Overall Length:                   6.44 inches
Closed Length:  3.76 inches
Weight:                  2.50 ounces
Handle:                  Glass Reinforced Nylon
Style: Folding Knife w/Liner Lock
MSRP: $44.99 (about $32 retail)