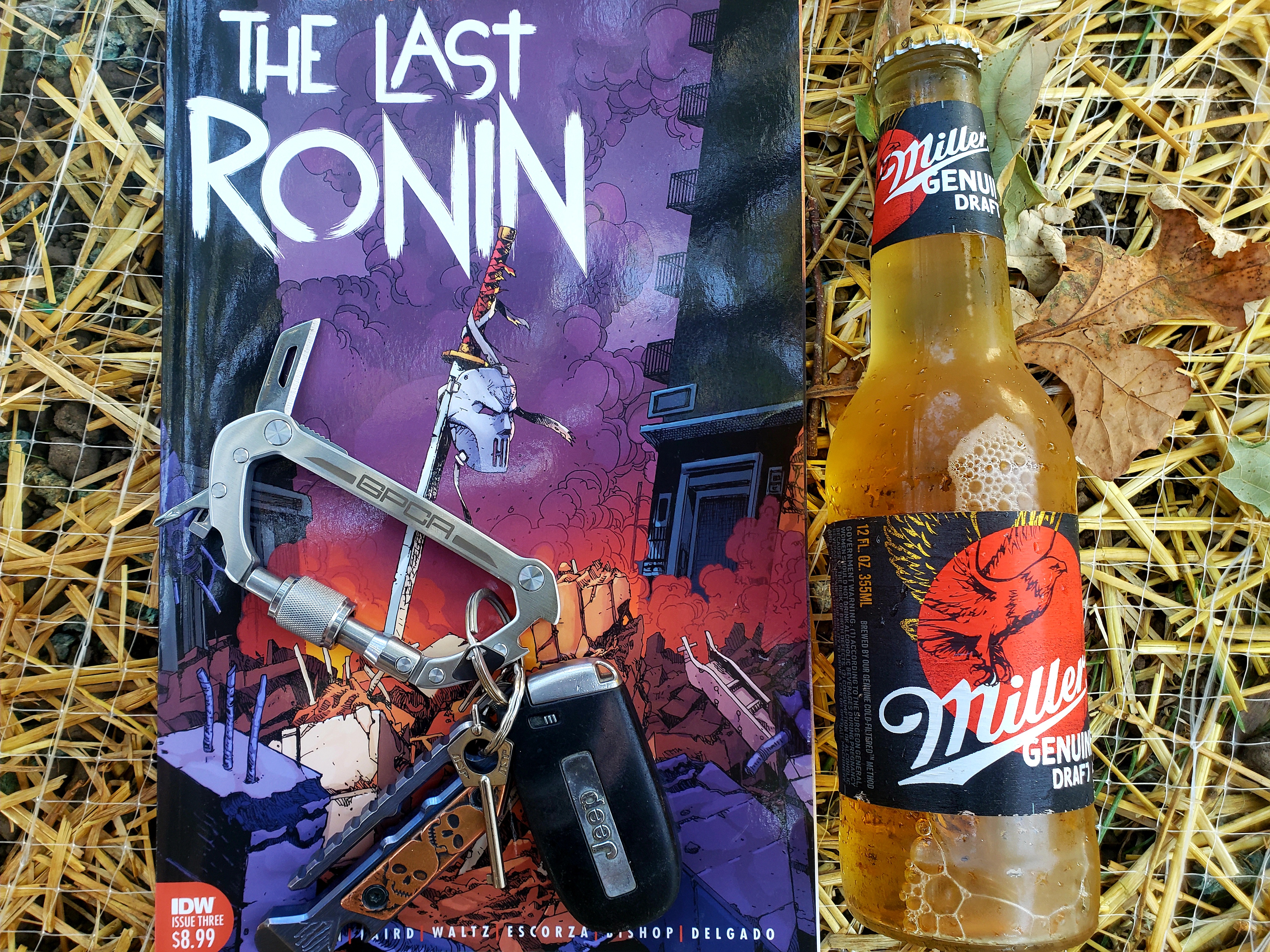 Ok, here is a cool new Carabiner from GPCA that is fresh off of Kickstarter. This is one of those items where I saw in an ad and decided to call the company to check it out.
When receiving the package, I noticed that the GPCA Pro is quite possibly the best built carabiner that is designed for pretty much everything…but climbing. I repeat, it is not a climbing rated carbiner.
However, it is a nifty little light duty pocket multi tool, it has both a flat head and phillips screwdriver, a box cutter and of course a bottle opener which came in handy on Labor Day. It also has a pry, which I don't thing is very useful because of its size. Maybe to pry open a can of paint or something, but the included flat head screwdriver can do that as well.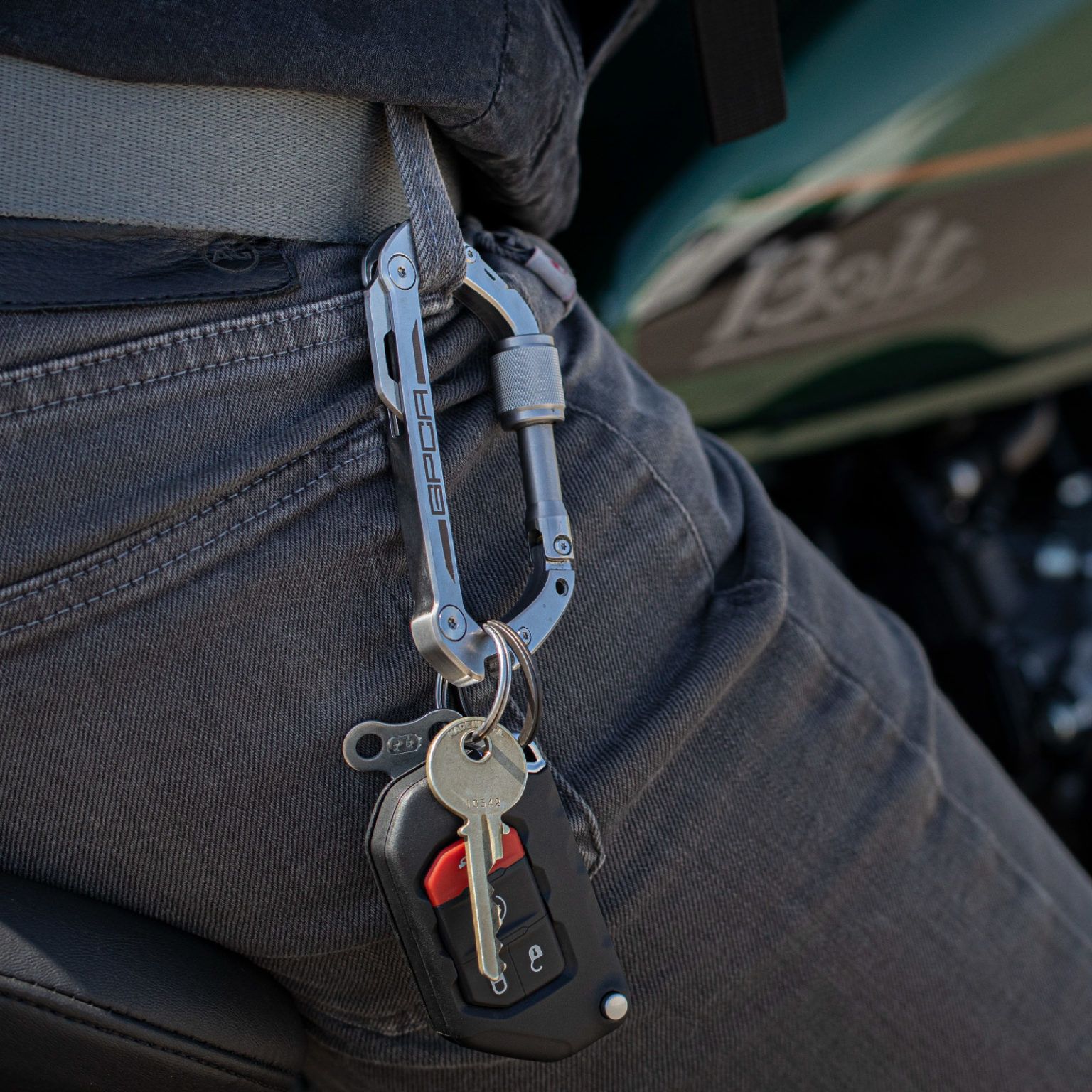 One dorky cheese factor this thing has is a hidden capsule behind the screw nut for a spare flint, fragrance, or a secret message, I guarantee you that if you die and someone finds your body, they will never find the message. Pretty gimmicky even for a gimmick product.
I really hate that GPCA added that to their marketing of this Carabiner PRO model, it just makes me think of those ninja wallet tool cards that you can get at flea markets for five bucks. The other marketing image they use is a guy holding it in his fist to defend himself against a grizzly bear. I am not sure if anyone is supposed to take that seriously, I know that I didn't.
Secret cologne holding capsule aside, this carabiner is machined really nicely. The company sent me the stainless-steel version and it went straight onto my keychain. Yes, I am that guy that carries his keys on a carabiner, so this suits me well, people can hear me coming from a mile away.
It's also available in aluminum and titanium at different price points, and they are not cheap. The price range is $39.99-$98.99, which makes them quite possibly the most expensive carabiners on the market. Keep in mind, this is a multi-tool on a carabiner, so there is a bit of value to it, I just don't know if I would go for the $98.99 model myself. But some of you might.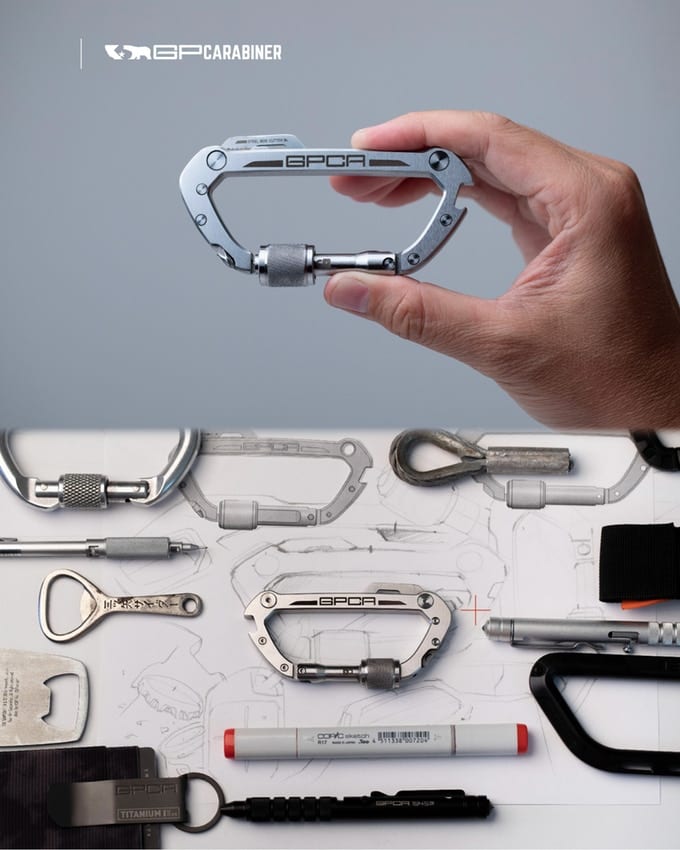 Overall, you can't climb with it, but you can cut boxes, open beer, and keep your keys connected to your body so that's a win. My suggestion to GPCA is keep making cool solid gear and drop the cheese ball marketing tactics, it cheapens what is otherwise a good product.
For those of you that just want something cool hanging from you pack or keychain, I say get one of these. It's a neat piece of EDC. Just don't try to fight off a grizzly with one,
Go get yours today from www.gpca.us.
A Chicago native, Sijo Waysun Johnny Tsai is an internationally recognized Combatives and Survival instructor. He is a published book and DVD personality with over 35 years' experience in teaching Practical Street Defense and Combatives to the Military, Law Enforcement Agencies and Civilians alike. SIJO is also the founder of the C.U.M.A. Survival School. He is also a renowned knife designer for companies like TOPS KNIVES, SMOKY MOUNTAIN KNIFE WORKS and WORK TUFF GEAR.
When not teaching classes, writing, or doing crazy thing with knives, SIJO likes to enjoy his downtime with his wife and 3 children. He also likes drinking beer.