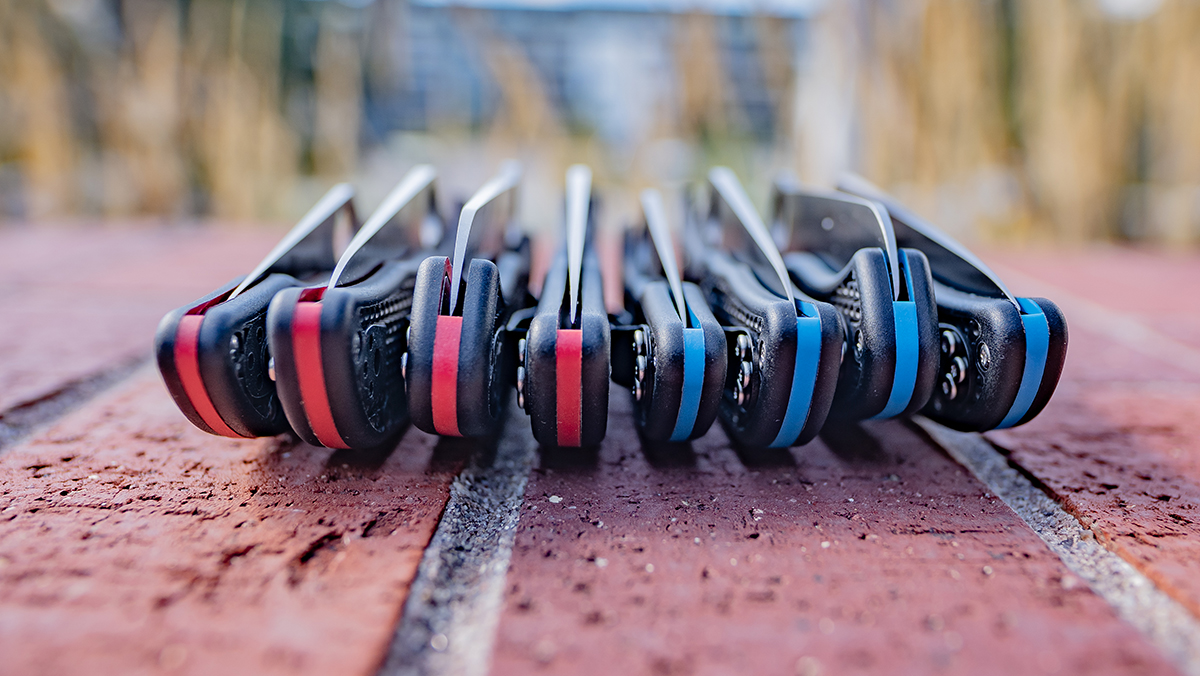 Like a lot of first responders I've relied on Spyderco for my work carry needs for many years. I rotate my carry here and there, especially when doing T&E work, but I always come back to Spyderco's in my stable of EDC knives.
I carried a Para 2 in G-10 for years, then an Endela for a good while, and for the past year it's been a Lightweight Para 3. I've had others over the years too but those have been my staples. It may be time for another switch though now that Spyderco has released their Thin Line series in their August Byte e-mail.
The Thin Line series includes the Delica 4 Lightweight, Endura 4 Lightweight, Endela Lightweight, and Rescue 3 models. They have blue backspacers for the police version and there's even a Red Line series for our hose dragging cousin's.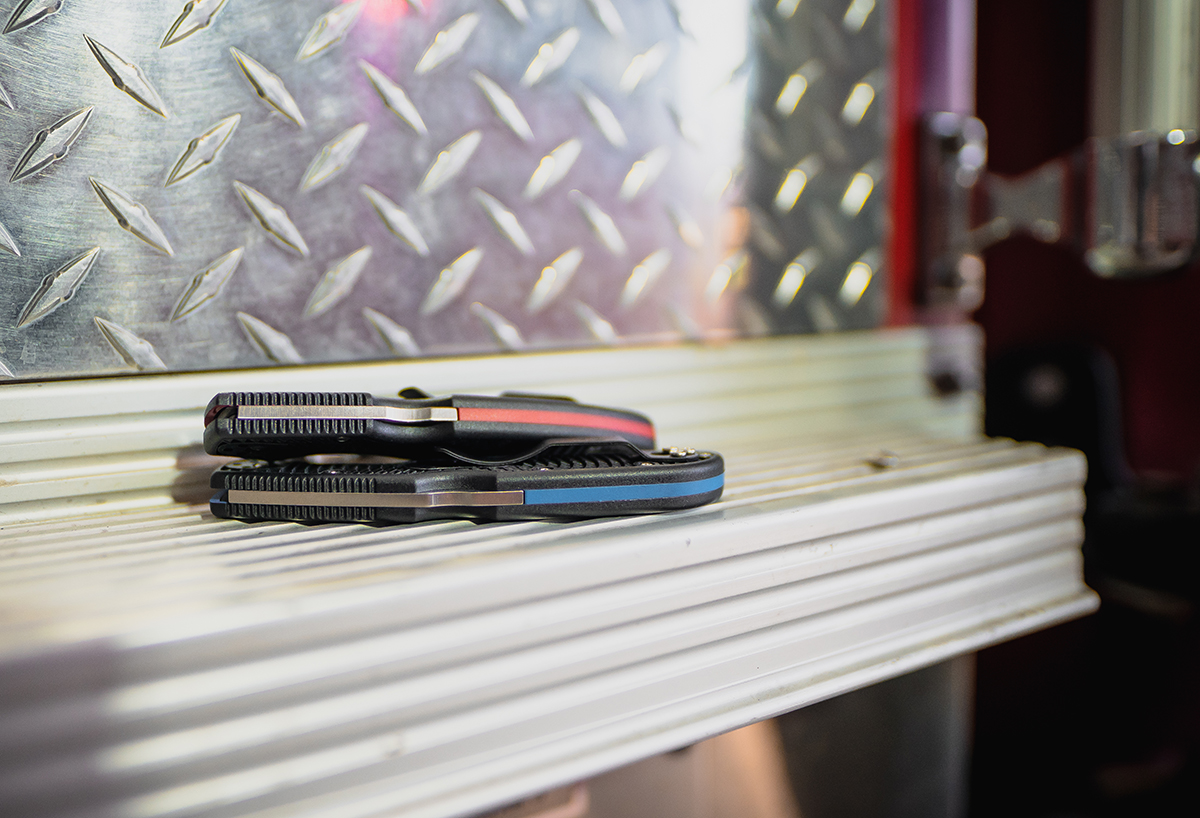 A portion of the sales of every knife go to charity; the Tunnels to Towers Foundation for the Thin Blue Line knives, and the Wildland Firefighter Foundation for the Thin Red Line knives.
Below are excerpts from the August Byte. You can read the full thing at the link below.
When Spyderco revolutionized the form of the modern folding knife back in the early 1980's, many traditional knife users were skeptical of our unorthodox designs. The Trademark Round Hole, the pronounced "hump" on the spine of the blade, the pocket clip, and the aggressive serrated edge made our knives very different from the brass-bolstered, wood-scaled back lock folders they were used to.

Some of the very first end users to embrace the Spyderco approach to knife design were law enforcement officers and first responders. As duty-bound professionals, they valued performance above all else. Convenient carry, instant access, rapid deployment, and extreme cutting power all overshadowed conventional aesthetics, and soon these uniformed public servants were among our most dedicated customers—and most passionate word-of-mouth advertisers.
As time went on, we began to get feedback from paramedics, fire rescue personnel, law enforcement officers, and other professional end users about the real-world performance of our knives. Although we, as a company, already had a healthy respect for the services they provide for our community, the more we learned about their day-to-day duties, the more our admiration grew. The heroic efforts of the first responders and police officers during and following the tragic terrorist attacks of September 11, 2001, forever cemented that respect.

To honor the service and sacrifice of our nation's law enforcement officers and firefighters and the pivotal role they continue to play in our success as a company, Spyderco created the "Thin Blue Line" and "Thin Red Line" series of knives. In addition to symbolizing the critical roles these institutions play in our society, these unique knives also help support worthy charities that serve those who have given their lives in the line of duty and their surviving family members.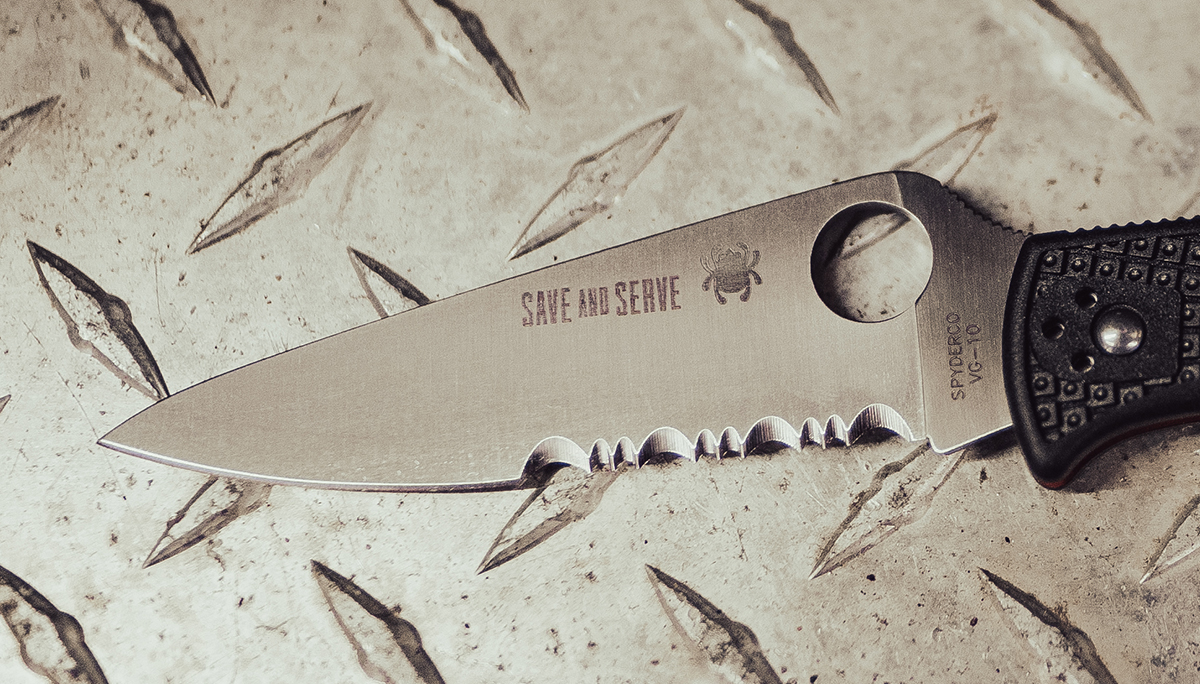 Spyderco's "Thin Blue Line" series brings the symbolism of this concept to life in unique versions of some of our most popular lightweight knives. Their tough, fiberglass-reinforced-nylon (FRN) handle scales are injection molded in black accented by a bright blue lining. When assembled with a matching blue FRN backspacer, they create a compelling visual metaphor for the "thin blue line." The knives in this series include the Delica® 4 Lightweight, Endura® 4 Lightweight, Endela™ Lightweight, and Rescue™ 3 models. The blades of the first three knives are full-flat ground and have partially serrated CombinationEdge™ edges—a unique combination not found on other expressions of these models. True to form, the Rescue model features a sheepfoot blade profile with a fully serrated SpyderEdge™. All the blades of the knives in this series are crafted from VG-10 stainless steel and proudly laser engraved with the motto "To Serve and Protect." Although various versions of this saying exist, we chose this particular phrasing because it is used by the police department of Denver, Colorado.

In a similar spirit, the knives of our "Thin Red Line" series feature black handle scales accented by a bright red lining and a matching red backspacer. This distinctive color theme symbolizes the "thin red line" firefighters and first responders represent between the normalcy of our daily world and the chaos of life-threatening emergencies. Sometimes also called "The Thin Red Line of Courage," it represents the last ounce of courage firefighters find deep in their blood to conquer their darkest fears in order to protect and save life and property. Again, the precise history of the use of this term to describe the role of firefighters is unclear, but its powerful symbolism is unquestioned.

Spyderco's Thin Red Line series showcases the same models as our Thin Blue Line Series. These knives also feature full-flat-ground VG-10 stainless steel blades and are proudly laser engraved with the motto "Save and Serve" to honor the selfless service and sacrifice of our first responders.