I am quite possibly the last old guy on Earth with a big ass leather wallet filled with lots of shit. Everyone's wallets are getting slimmer and more lightweight but mine. Well, maybe until now.
I feel like I'm always ignoring all of these thin front pocket machined wallets that plaster my Facebook wall on a daily basis. One wallet that made me stop and take a second look however is the A10 Adapt titanium wallet by Dango Products.
I am a sucker for titanium, and this is one sharp looking wallet, maybe even sharp enough to make me ditch my custom leather biker wallet. Maybe. My back is getting worse as I get older and from what I am told, big back pocket wallets don't really help with that.
A 3.7-ounce wallet seems is very appealing. Plus, it's machined parts look like they could be a part of the Millennium Falcon, and that brings out my Dork Side of the force.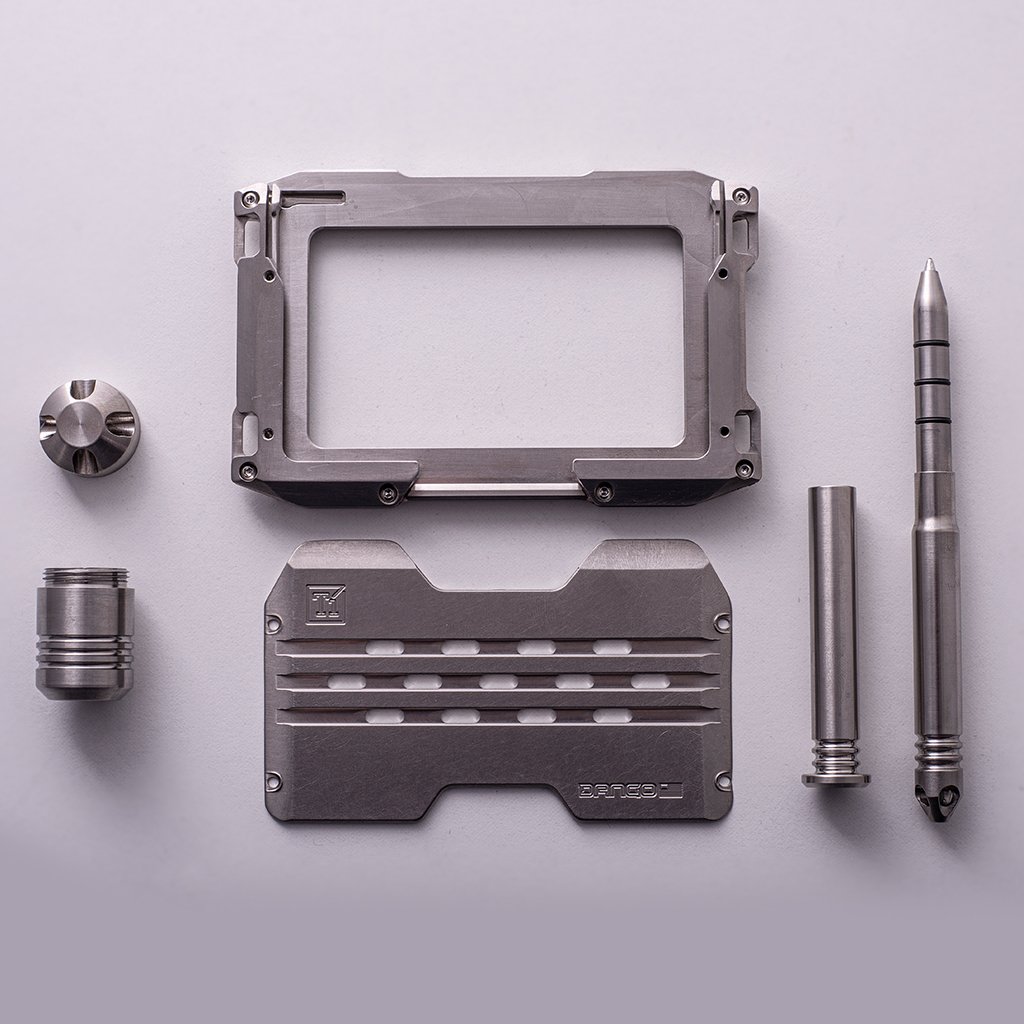 Made of grade 2 titanium, this wallet seems built to last. I can't see how it would ever wear out. Made in the USA and designed to hold up to five cards, it's quite possibly the last wallet that you will ever need to buy. At $179, it's not cheap, but that also means that everyone at the bar won't be pulling out the same wallet that you own.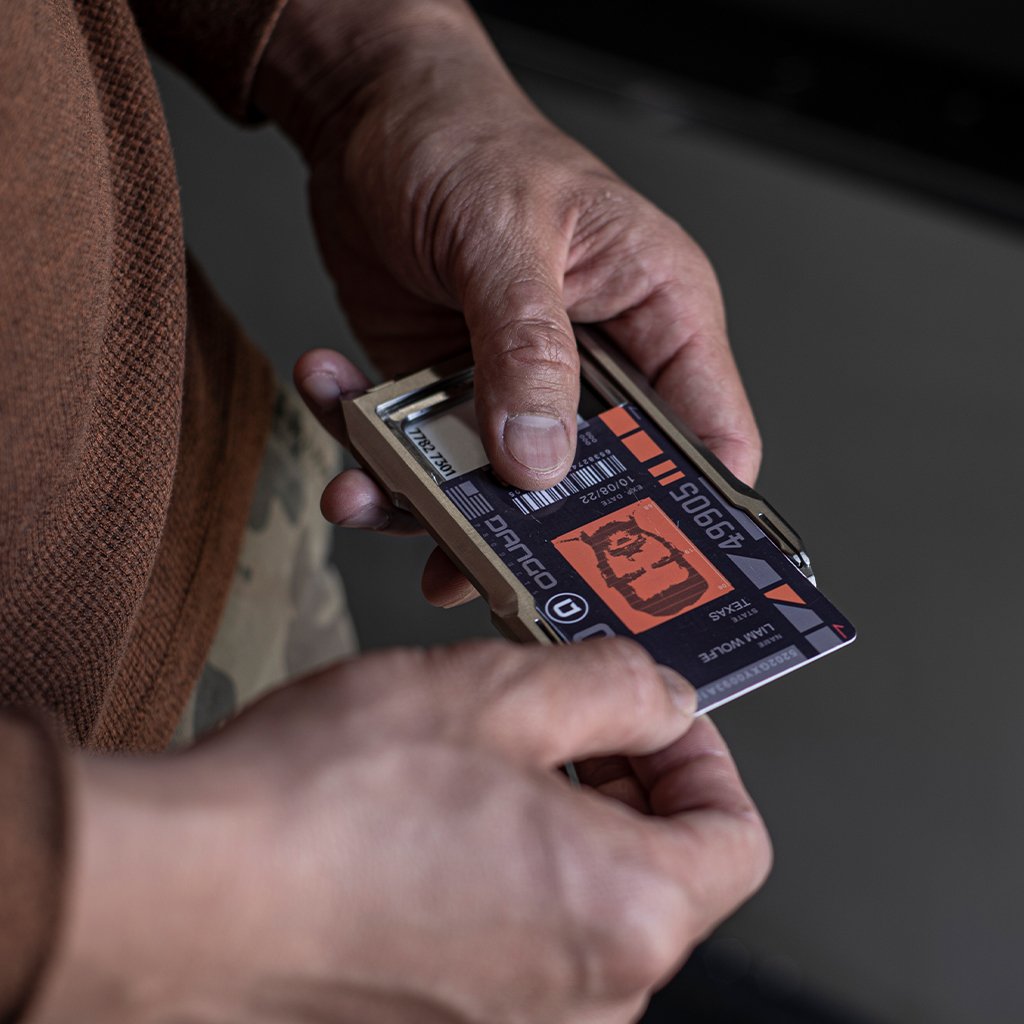 Here's how Dango describes the A10:
Titanium is the ultimate metal – Strong as steel but lightweight, naturally corrosion resistant and has self-healing properties against minor scratches or damages. In addition, because of these properties, Titanium is a metal that is tougher yet more delicate to machine and alter than any other metal or alloy. Dango's newest rendition of the A10 wallet has incorporated Titanium into its DNA, making this wallet the most intricate wallet in all of our product offerings! The A10 Titanium is truly one of a kind. 
Screaming premium quality and durability, the A10 Titanium is designed for the prepper who pays attention to the details. Made of CNC machined Grade 2 Titanium, carefully hand finished, and hand assembled in the USA, the construction, of this wallet is impeccable in the details. Furthermore, the feel and weight is substantial in presence, yet easy to carry. 
The A10 Titanium is equipped with Dango's popular and unique patent pending quick release rail mechanism on both sides of the wallet that allows easy access to cards while keeping them securely in place. On one side of the chassis is a horizontal cavity holding up to 4 cards that is protected by a removable titanium RFID plate. On the other side is a single card, vertical oriented cavity meant for displaying identification, badges and any cards that needs scanning; perfect for accessing secured buildings and boarding public transportation. In addition, the A10 Chassis Clip can be easily installed with a single screw to hold extra items like cash and notes. (Sold separately) 
The Dango A-Series Adapt Wallets combine specific characteristics & functions from its iconic predecessors. It is truly a unique wallet that encompasses all the attributes of a modular Dango wallet. Exclusively, the A10 Titanium Wallet requires no tools to quickly adapt from one wallet to another. The Dango A10 Adapt Titanium Wallet can also be used by itself as a great slim all aluminum RFID blocking wallet, hold a little more by adding a single pocket adapter, or add a bifold pocket adapter for the highest capacity of storage. Surrounding the eco-system of the Adapt series, there are numerous accessories that can be quickly interchangeable for different occasions in your daily life. The adapters all share an innovative quick release sliding back-plate that swiftly glides along the A10's rail system. The rail system not only holds pocket adapters, but it double functions as an open ID window for one card making it a sole player in the wallet world.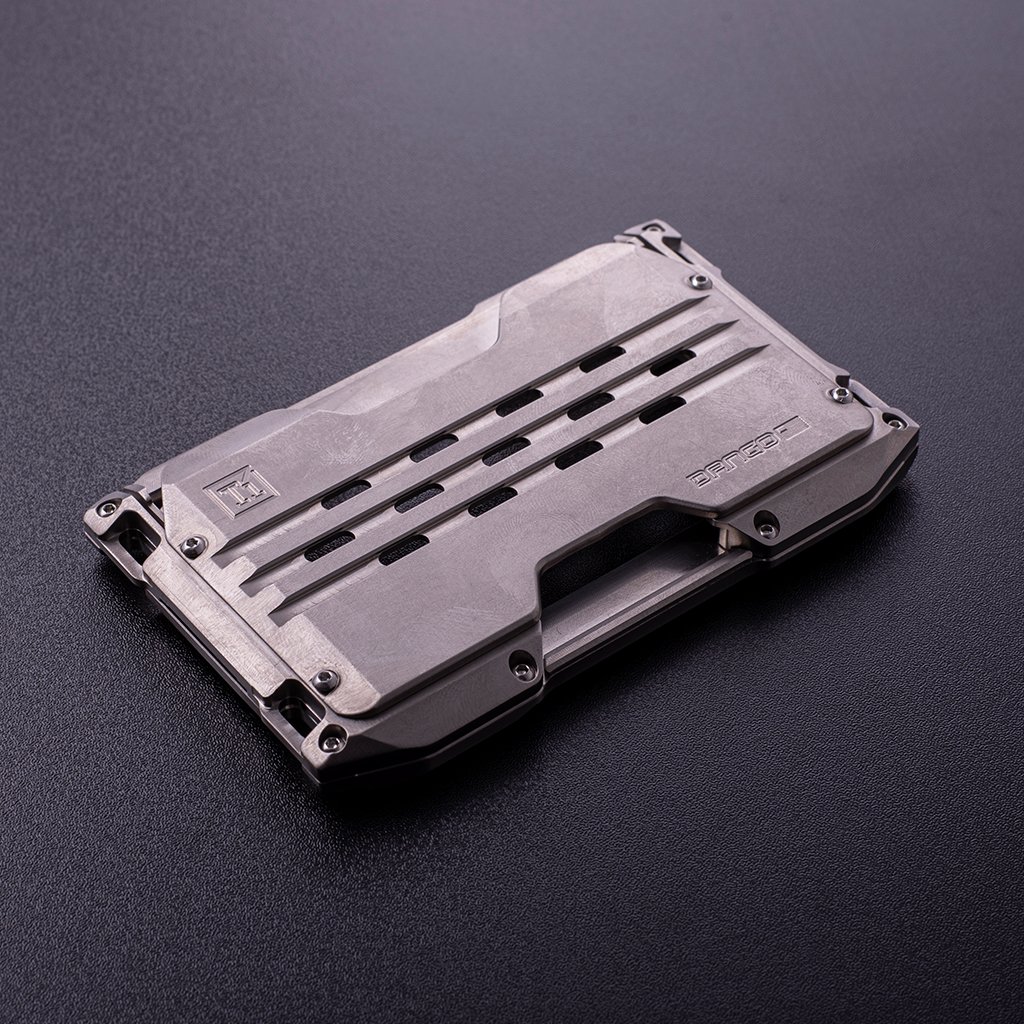 Features:
– Holds up to 5 cards total: 4 cards on the back, and 1 card on the front
– CNC machined out of Grade 2 Titanium
– Weight: 3.7oz
– Dimensions: 4.1″(104mm) x 2.7″(68mm)
– Made in USA

A Chicago native, Sijo Waysun Johnny Tsai is an internationally recognized Combatives and Survival instructor. He is a published book and DVD personality with over 35 years' experience in teaching Practical Street Defense and Combatives to the Military, Law Enforcement Agencies and Civilians alike. SIJO is also the founder of the C.U.M.A. Survival School. He is also a renowned knife designer for companies like TOPS KNIVES, SMOKY MOUNTAIN KNIFE WORKS and WORK TUFF GEAR.
When not teaching classes, writing, or doing crazy thing with knives, SIJO likes to enjoy his downtime with his wife and 3 children. He also likes drinking beer.