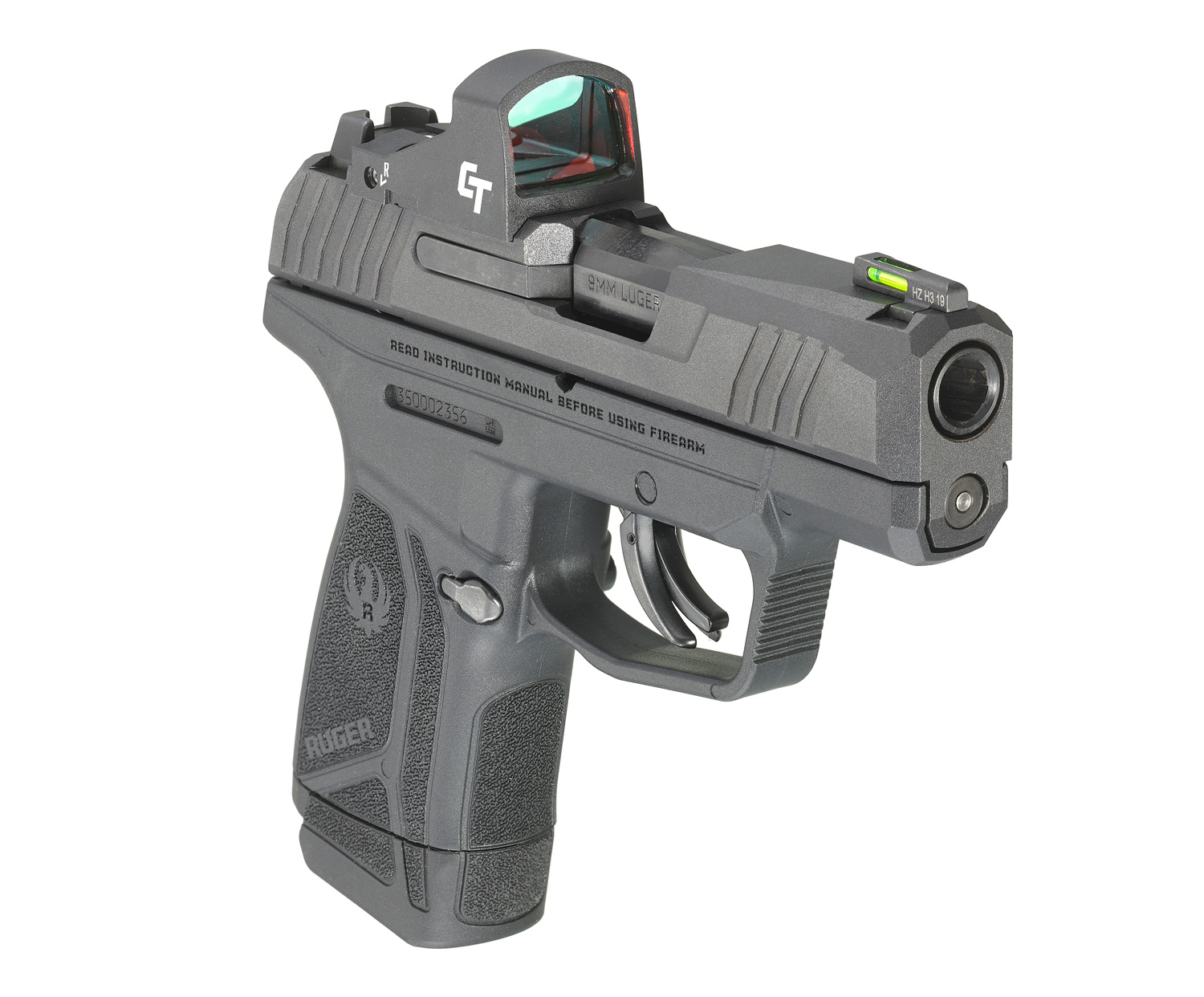 By Tim Stetzer
Not to be outdone by their competition, Ruger is adding a version of the popular MAX-9 with a factory equipped Crimson Trace Compact Reflex Sight. We're seeing the Crimson Trace sight being used on a number of factory offerings this year and it's a nice option for folks who want a red dot equipped pistol, but don't want to mess with selection mounting and sight in.
Ruger provides the MAX-9 ready to go with the sight mounted and co-witnessed with the iron sights. You may have to tweak a bit but it should be pretty close right out of the box.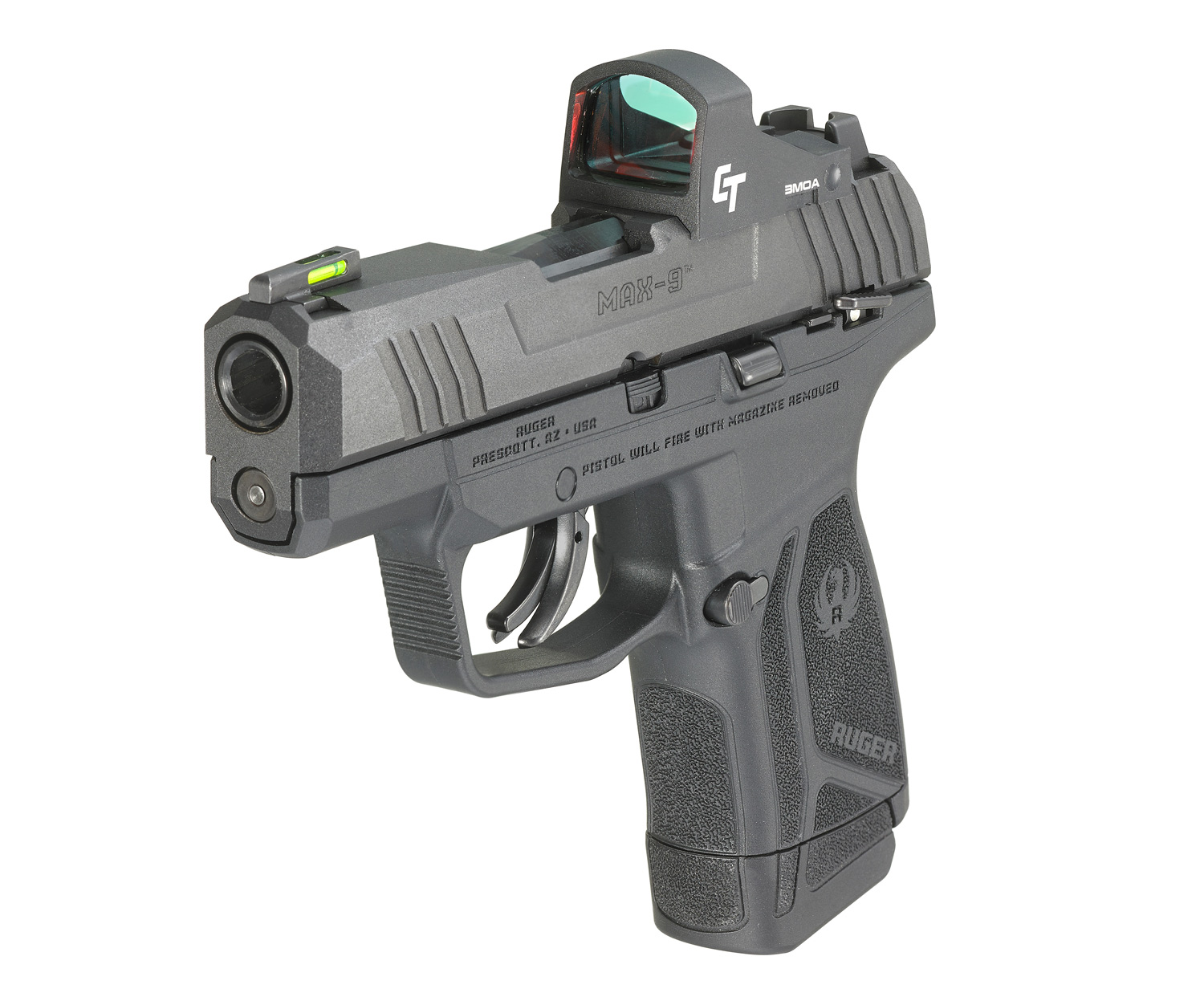 The Compact Reflex Sight has a 3.0 MOA dot and what Ruger is describing as a "high efficiency LED for years of use." The brightness auto adjusts for different light conditions and the sight automatically turns off when you put the cover on it.
The MAX-9 is already an impressive package with its 12+1 capacity, two included magazines, smooth trigger, comfortable grip and melted edges; adding a factory installed optic on to the already excellent tritium fiber optic day/night front sight and drift adjustable rear sight just adds more versatility and make for less that the user needs to do before they hit the range.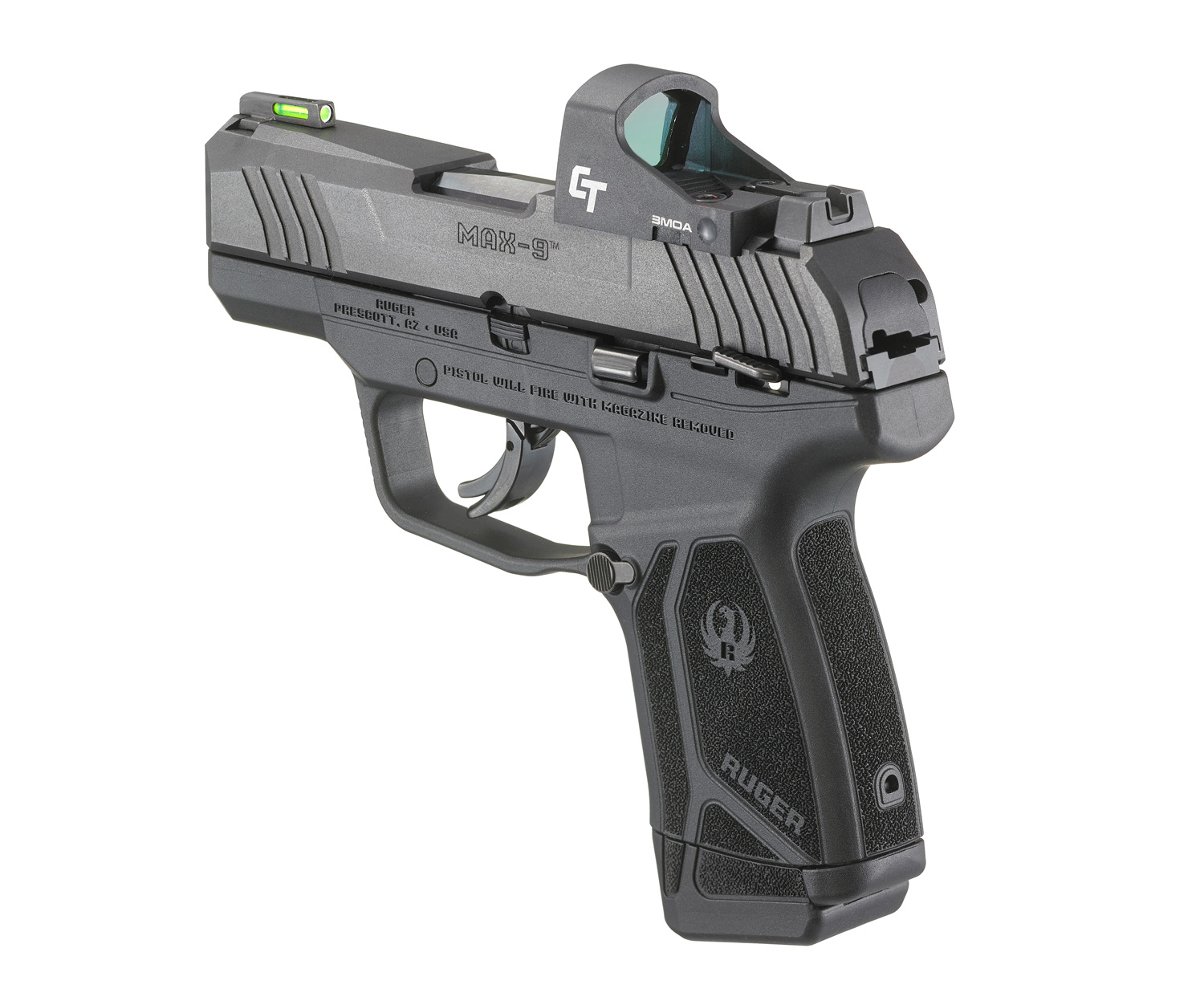 The kitted out MAX-9 is available through TALO and while prices aren't listed at this time, the base MSRP is $559, so we can expect something north of that.
MAX-9 TALO Edition Specs:
Capacity: 12+1
Slide Material: Through-Hardened Alloy Steel
Slide Finish: Black Oxide
Slide Width: 0.95″
Safety Option: Standard Model – With External Manual Safety Lever
Grip Frame: High-Performance, Glass-Filled Nylon
Feature: Factory-Installed, Co-Witnessed Crimson Trace® Compact Reflex Sight
Barrel Material: Alloy Steel
Barrel Finish: Black Oxide
Barrel Length: 3.20″
Front Sight: Tritium Fiber Optic
Rear Sight: Drift Adjustable
Magazines Included: One 12-Round and One 10-Round
Overall Length: 6″
Weight: 18.4 oz.
Height: 4.52″
Grooves: 6
Twist: 1:10″ RH