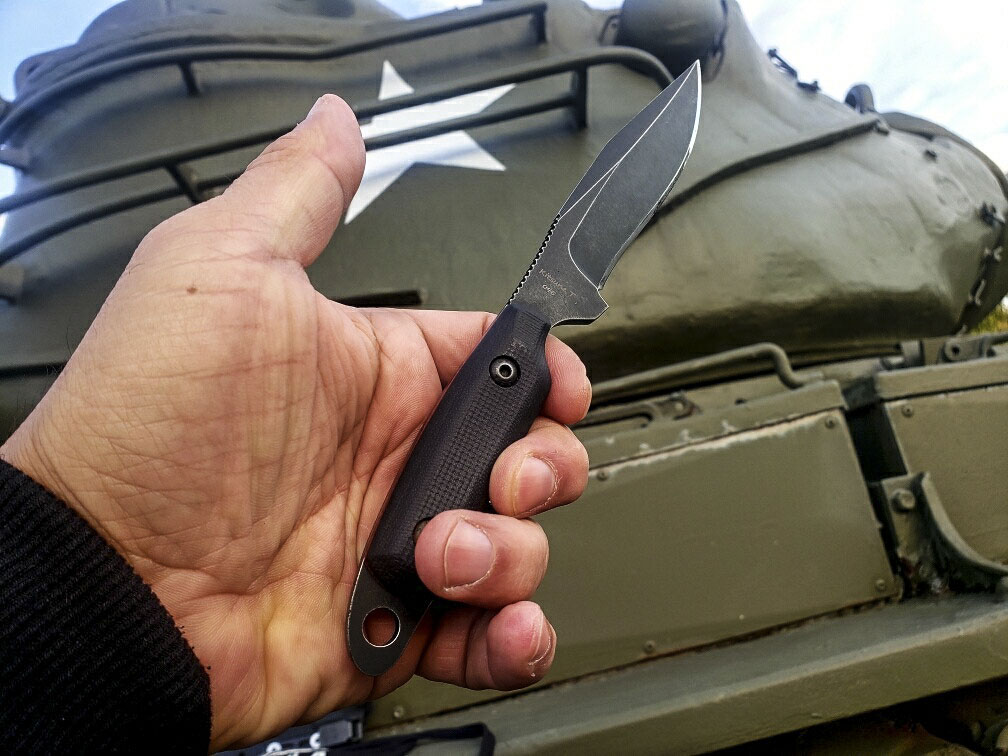 I have had some experience with Work Tuff Gear knives as one of their designers and have been lucky to have a couple of models set out different models to check out. One of their recent models that has caught my eye is the Kitsune T. I have been looking for a new EDC to play around with and emailed Vic over at Work Tuff for a sample, sure enough within a couple of days one landed at my door.
Designed by Jerry Valentine, the Valavian Edge Craft Kitsune T by Work Tuff Gear comes in high carbon SK85 steel with red liners and black G10 Scales. The knife is shipped with a black Kydex sheath that sports a Utili-Clip for pocket carry. Beyond sharp straight out of the box, with an impressive mirror polished edge the Kitsune T comes in at 7.85" overall length with a 3.5" cutting edge.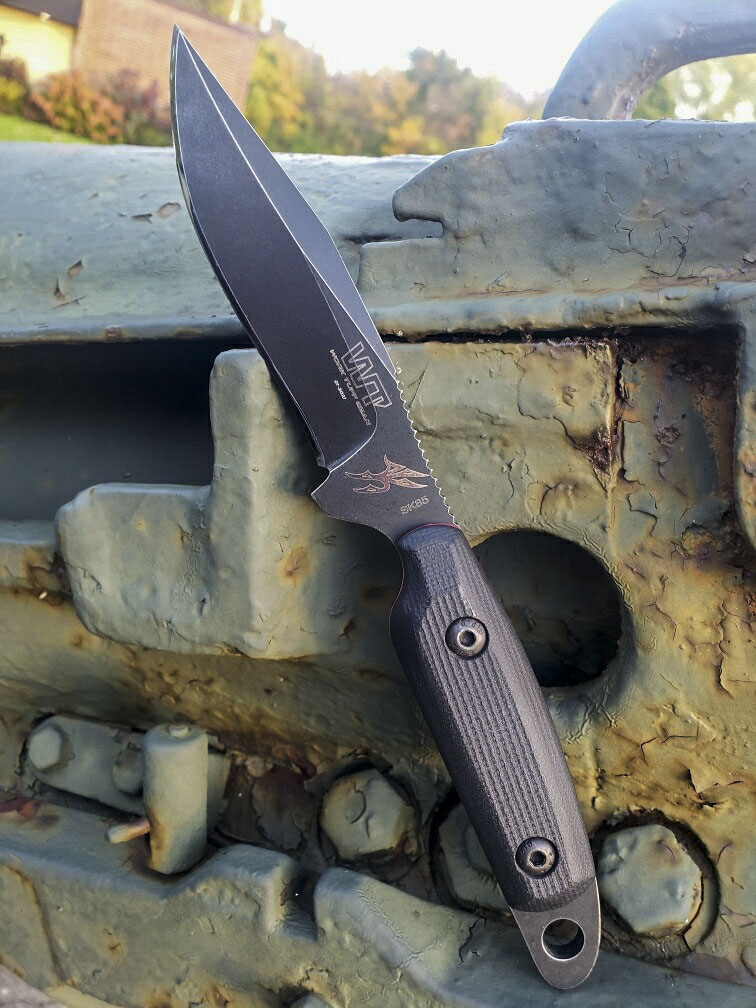 The knife is made of 0.196″ thick super tough Japanese SK85 steel.  The blade is being carefully heat-treated to 56-58 with a double tempering process for maximum durability and flexibility and makes it easier for resharpening.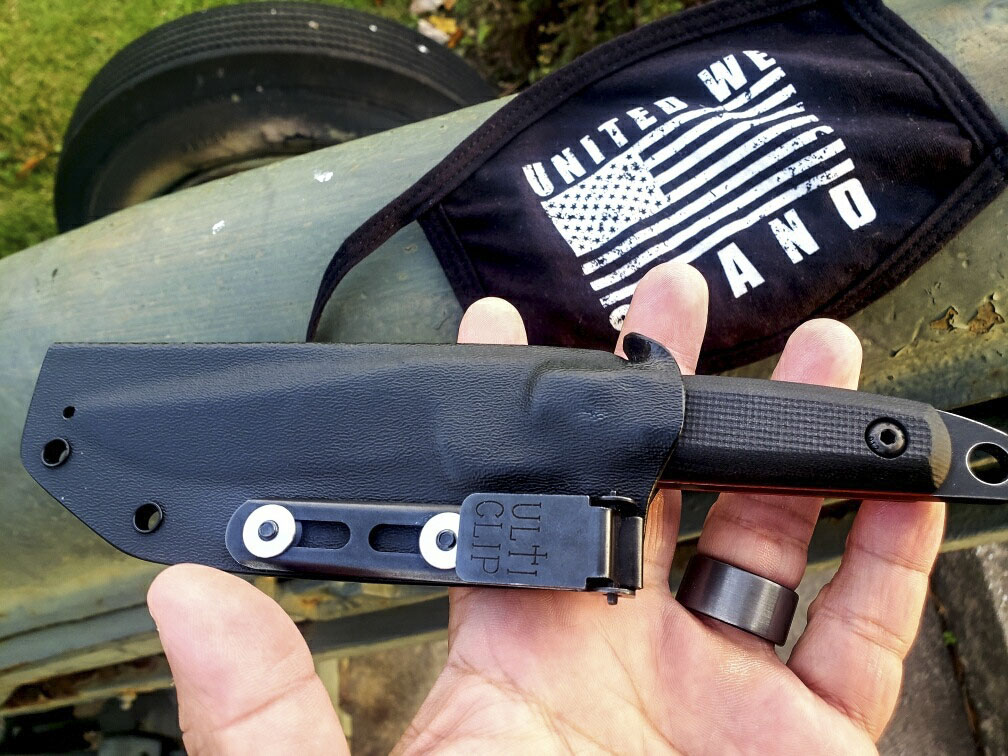 For those not familiar, Kitsune means fox in Japanese, which represents the knife as being agile as a fox. The blade is short and easy to hide. It looks light, but it performs al the functions of a small to medium knife. The rounded and textured G10 scales are very comfortable to the hand and offer a solid grip.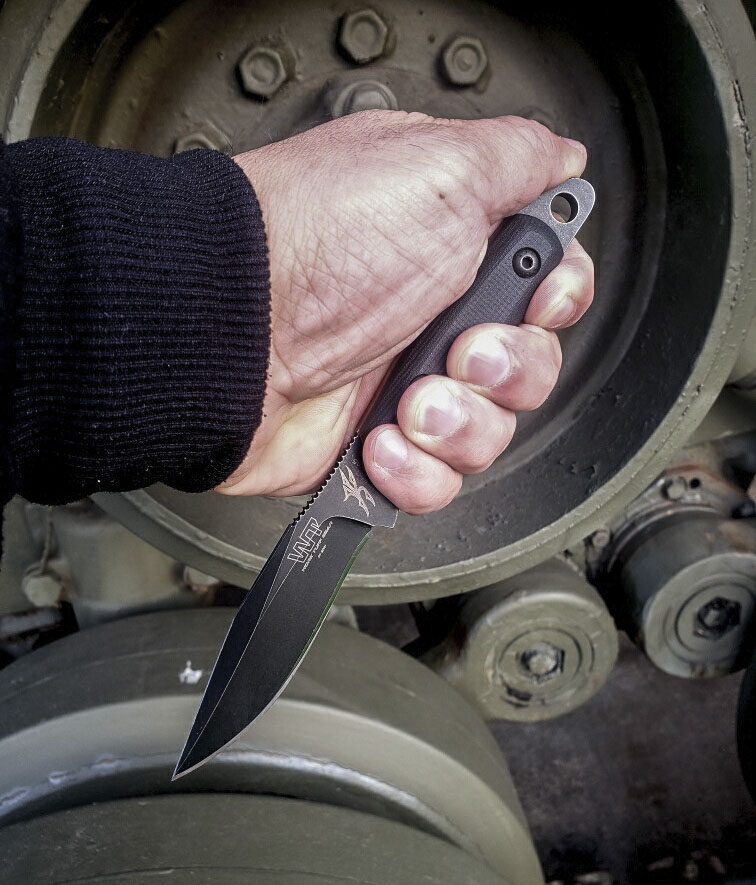 I carried the knife both in my right pocket and appendix carry, the Ultili-Clip, though tiny, proved to offer a very good lock onto my jeans, this thing isn't going anywhere once locked on.
Drawings the knife is fast and easy. My pocket set up allowed a nice reverse grip draw without any snag or drag. Lightweight and fast, I think the Kitsune T will be my IWB appendix carry blade for some time to come.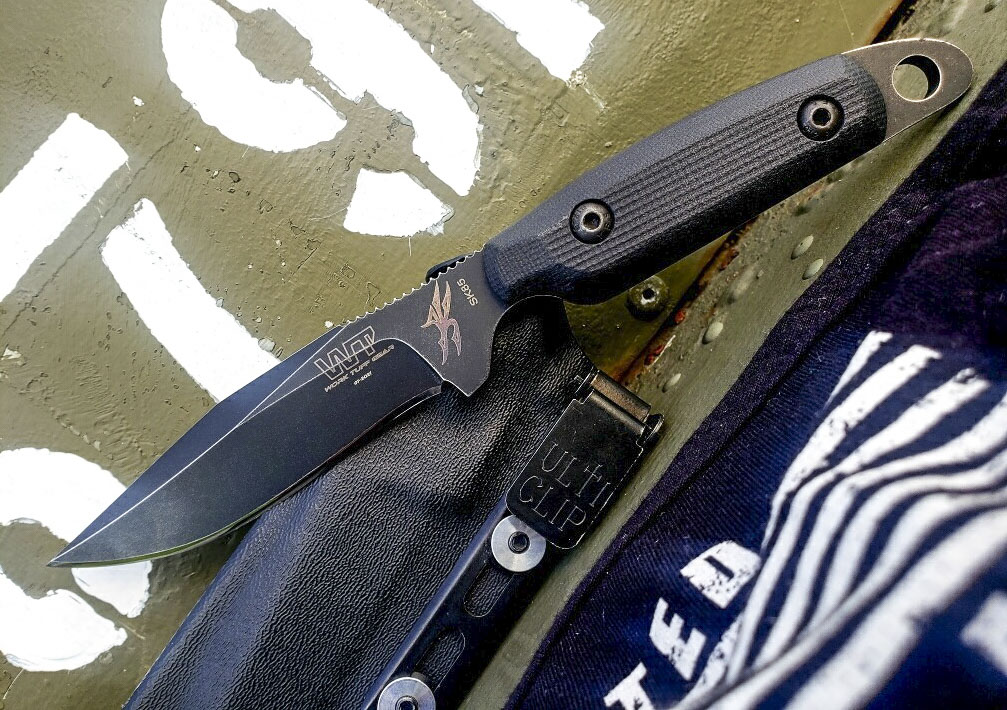 FEATURES AND SPECS:
– Acid stonewashed finished blade.
-The handle is made of 3D machined textured G10 material and is removable for cleaning or replacement.
-The handle is rounded for a more comfortable grip and will not cause any hot spots.
-Starting the fire with a Ferro rod on the 90-degree spine will be much more efficient in the field
-Taco style Kydex sheath with Ultili-clip- The knife weighs around 5.6 oz; 7.7 oz with sheath.
Like all Work Tuff Gear knives, the Kitsune T is CNC machined and hand-finished in Taiwan.
I highly recommend this little badass of a blade, grab one today for $135.00 at www.worktuffgear.com.
A Chicago native, Sijo Waysun Johnny Tsai is an internationally recognized Combatives and Survival instructor. He is a published book and DVD personality with over 35 years' experience in teaching Practical Street Defense and Combatives to the Military, Law Enforcement Agencies and Civilians alike. SIJO is also the founder of the C.U.M.A. Survival School. He is also a renowned knife designer for companies like TOPS KNIVES, SMOKY MOUNTAIN KNIFE WORKS and WORK TUFF GEAR.
When not teaching classes, writing, or doing crazy thing with knives, SIJO likes to enjoy his downtime with his wife and 3 children. He also likes drinking beer.