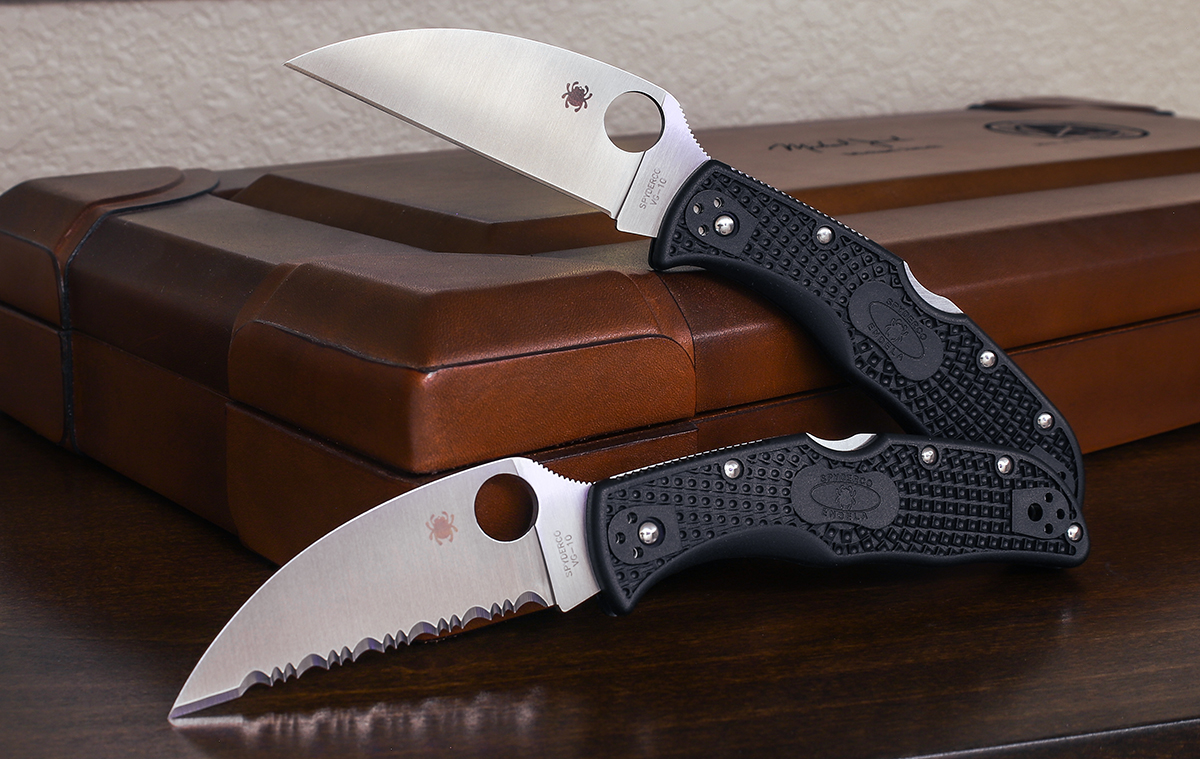 The Spyderco Endela was built to a size that fits between between their popular Delica and Endura folders. For a lot of folks – me included – that size ends up being just right. I always liked the Endura but it was a bit too big for me. Likewise the Delica was nice, but I always wanted a little more handle.
When the Endela came along I thought it was near perfect. Well the folks at Spyderco have done it again with the latest release, a Wharncliffe version of the Endela in both plain and serrated edges. I'm a fan of Wharncliffe blades as I like the aesthetic of them and find the shape to be very functional.
I'm sure this one is going to be a winner for Spyderco and know I'll be looking for one before too long myself. Take a look at what Spyderco has to say about it and get a glimpse of the tech specs below:
The Spyderco Endela "splits the difference" between our iconic Delica® 4 and Endura® 4 Lightweights, proudly including all the features of those time-tested designs in the perfect "in-between" size. The latest version of this popular design supercharges its performance with the addition of a Wharncliffe blade profile. In classic style, its perfectly straight edge and gracefully curved spine merge to create an amazingly versatile blade shape that offers both extreme cutting power and scalpel-like precision.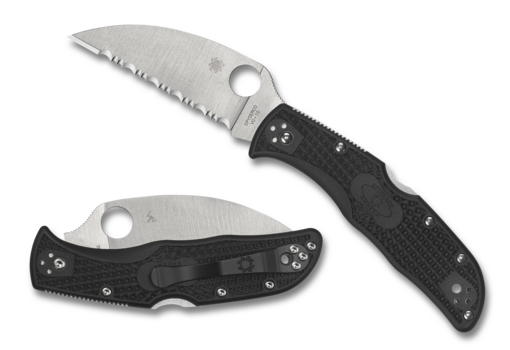 Full-flat ground from VG-10 stainless steel, the Endela Wharncliffe's blade is available in both PlainEdge™ and SpyderEdge™ formats and includes a fully accessible Trademark Round Hole™ for swift, ambidextrous, one-handed opening. It is housed in an injection-molded fiberglass-reinforced-nylon handle featuring skeletonized stainless steel liners, a sturdy back lock mechanism, a non-slip Bi-Directional Texture™ pattern, and a four-position pocket clip that offers a choice of tip-up or tip-down carry on both sides of the body.
Endela Wharncliffe Specifications
Overall Length: 7.99″ (203mm)
Blade Length: 3.40″ (86mm)
Steel: VG-10
Closed Length: 4.69″ (119mm)
Edge Length: 2.99″ (76mm)
Weight: 3.2oz (91g)
Blade Thickness: 0.118″ (3.0mm)
Handle: FRN
Clip Position: Ambi
Tip Carry Position: 4-position
Lock Type: Back Lock
Grind: Full-Flat
Sheath: N/A
Origin: Japan
MSRP: $125.00 – about $87 retail