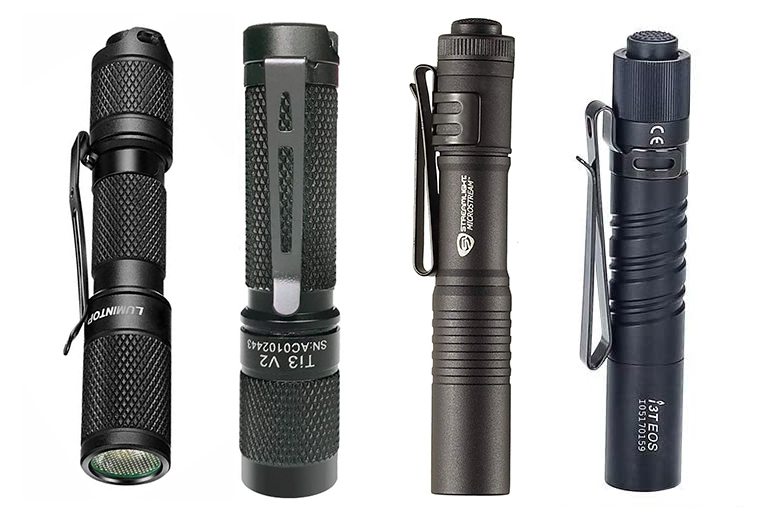 Literally everyone needs to have a light source with them at all times and with lights like these, there's literally no excuse not to. As LED emitter technology has improved, the power and usefulness of these little 1xAAA lights has made them a very viable choice for tiny, convenient, unobtrusive EDC choice. All of these lights are priced under $20. They make ideal stocking stuffers and literally everyone on your list will appreciate one.
Lumintop Tool AAA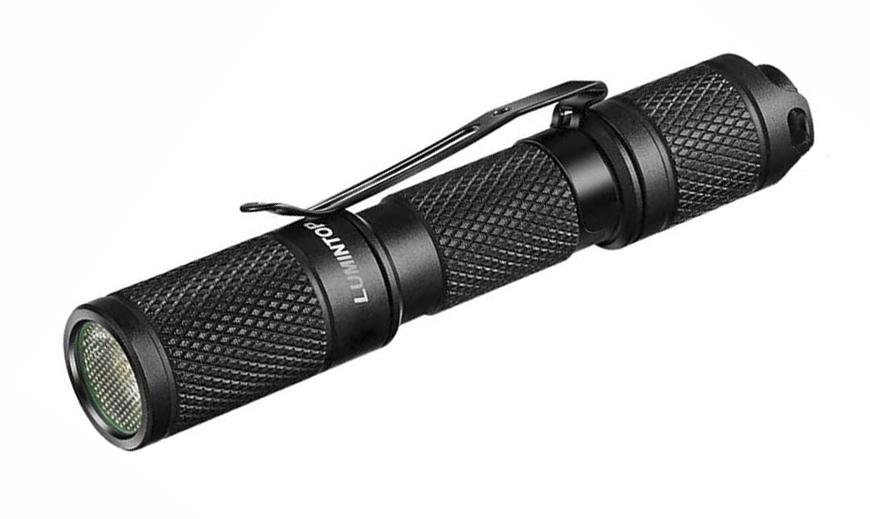 Whether it's for availability or convenience,the Lumintop Tool AAA is perfect in size. You'll barely know it is there with its lightweight and slender form factor. The dual direction pocket clip makes the TOOL AAA even more convenient for carrying in a pocket, on a keyring or attaching to a hat or strap. A 110 lumens OSRAM LED provides powerful illumination enough to light up the night.

Thrunite Ti3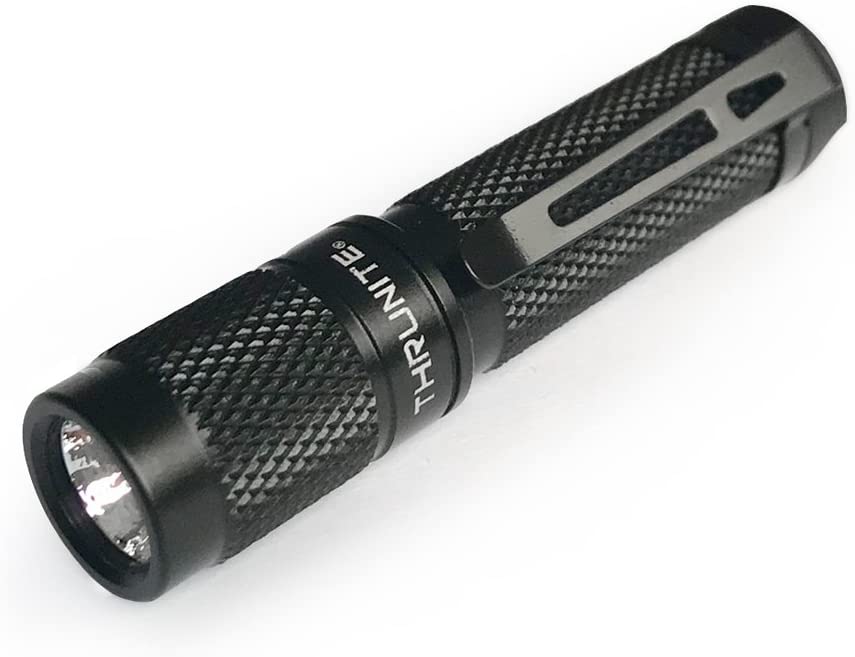 The tiny Thrunite Ti3 series light measures 2.76 inch x 0.55 inch and weighs only 0.42 oz. This petite packages features 3 brightness levels with a max output 120 lumens, max beam distance of 50 meters, and it's machined from solid aircraft-grade aluminum with a type III hard anodized finish and waterproofed to IPX-8. The Ti3 is small enough, light enough, and powerful enough to be carried anywhere, any time.

Streamlight Microstream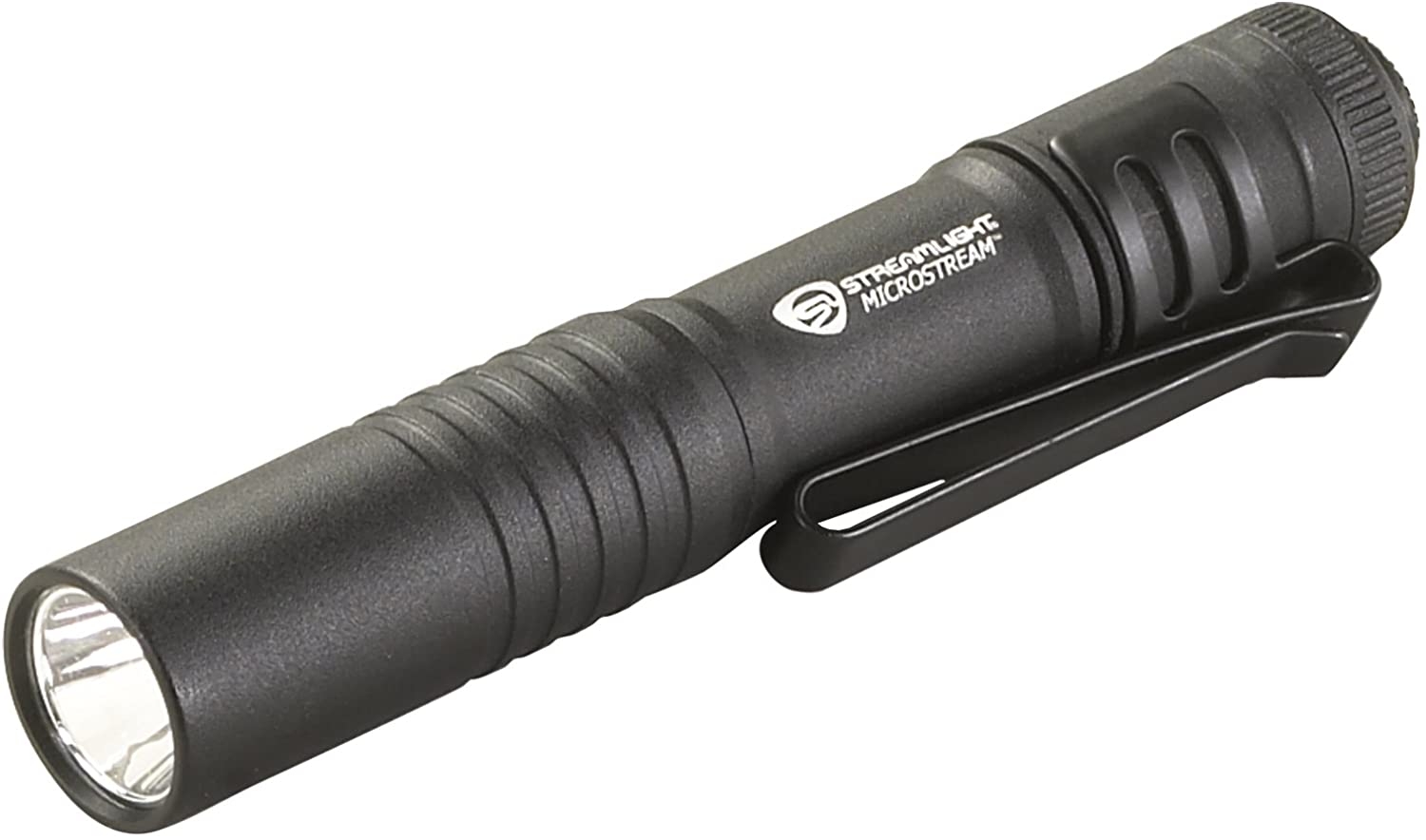 The Streamlight Microstream features a tail cap switch, momentary or constant on operation, a combination pocket/hat clip for convenience, and amazing brightness and run time for a light of its size and price. The military spec aluminum housing makes the light extremely durable. Scratch-resistant polycarbonate lens is o-ring sealed. IPX4 water-resistant; 1 meter impact resistance tested.

OLIGHT I3T EOS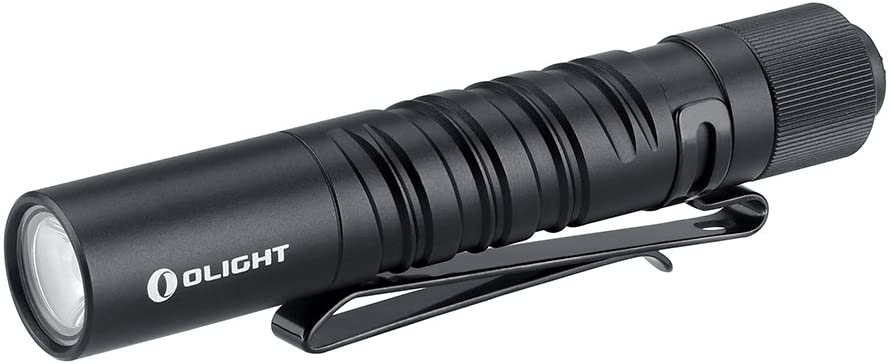 The Olight I3T EOS is a slim tail switch flashlight powered by a single AAA battery with two output levels (180 and 5 lumens). It's equipped with an excellent LED paired with a TIR optic lens producing a soft, balanced beam. the I3T is also equipped with a dual direction pocket clip for multiple carrying options such as a pocket or backpack strap. It's light enough that you'll barely know it is there.