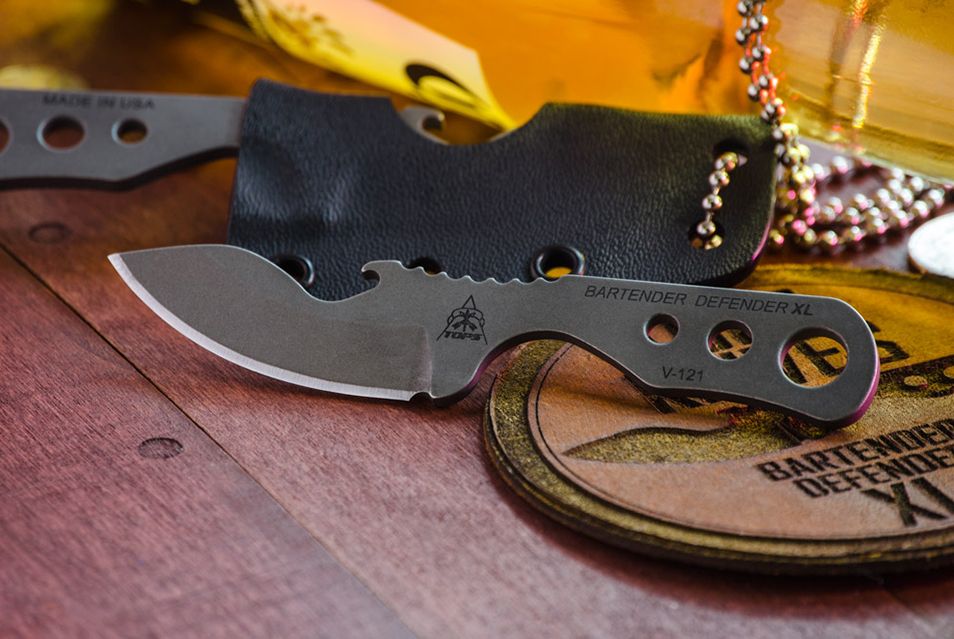 TOPS KNIVES out of Idaho makes some of the best hard use knives on planet Earth. Period. They currently release approximately 300 different models per year and showcase a dozen new models at every SHOT SHOW.
The company started out under my good old friend and mentor Mike Fuller. Mike was former special ops and retired CIA. He started with one model called the Steel Eagle (which they still produce), took on a guy named Leo Espinoza and grew the company to what it is today.
While TOPS specializes in tactical and outdoor edged weapons and tools, they occasionally release a fun knife design like the Bartender Defender XL.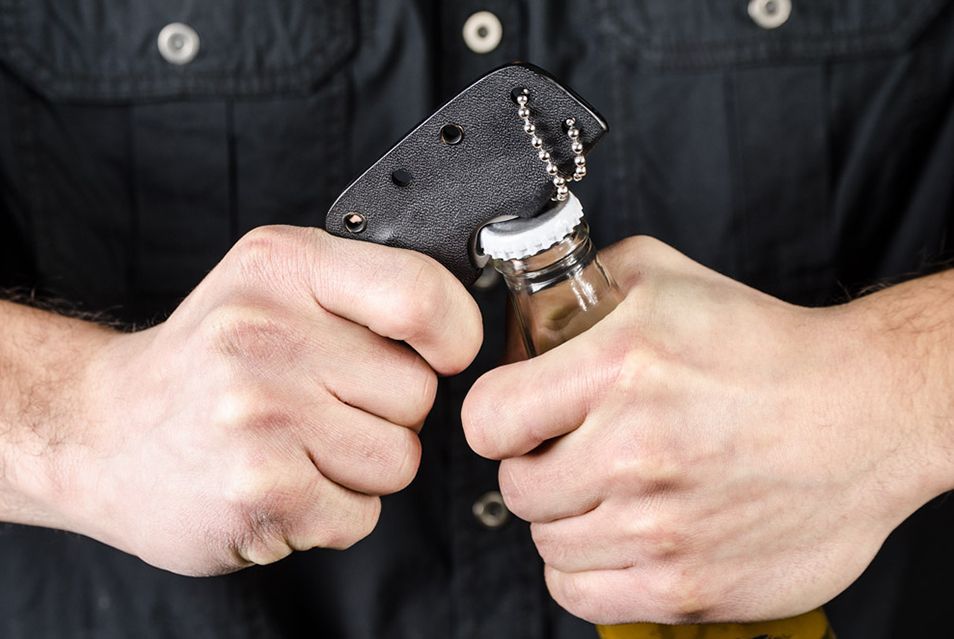 Pop one open. The Bartender Defender XL is a follow up to TOPS' very popular Bartender Defender, both designed by Ryan Johnson.. This model was made thanks to specific customer feedback. Many liked that the original was extra small and lightweight, but wanted a slightly longer blade to work with. Don't let the "XL" fool you.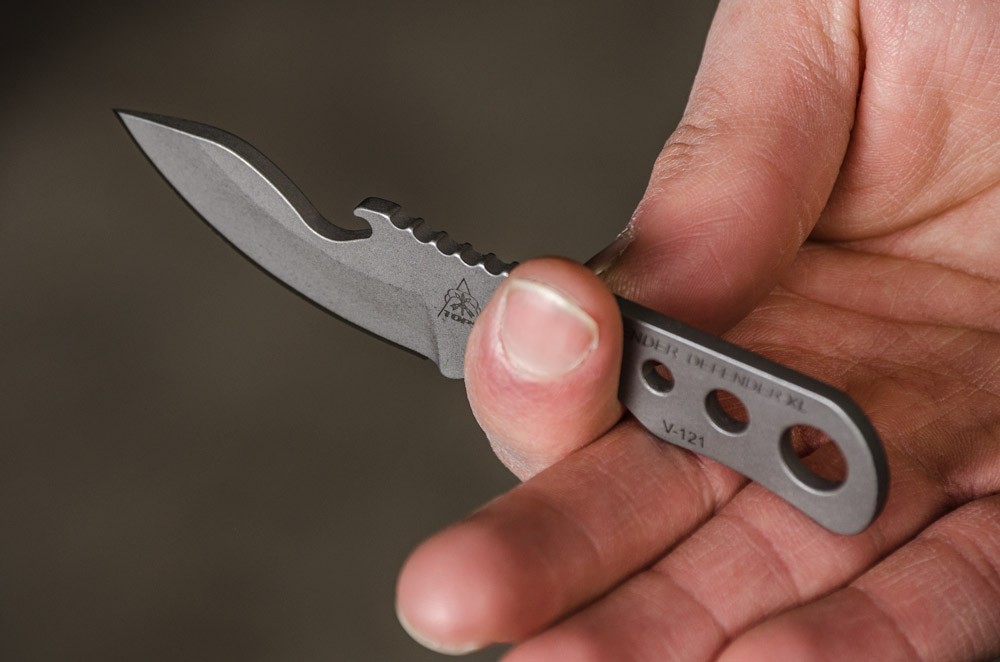 This new model is still less than 5.5" long when it's sheathed but has a blade over 2" long. Another update is that the bottle opener is accessible without having to remove the knife from the sheath. TOPS went with a smooth and attractive tumble finished 1095 blade with a clear Cerakote to protect from rust. The Bartender Defender XL is an excellent choice for those who are constantly opening boxes and/or brews.
My wife is a bartender. I got her one and she is a fan. So am I, so I occasionally "borrow" it when she isn't looking.
A really nice thing about this knife is that it retails for about $60, which isn't bad for a blade made in the good ole' US of A. And it makes a great EDC pocket or neck knife, too.
Specs:
Overall Length: 4.63"
•Blade Length: 2.13"
•Cutting Edge: 2.13"
•Blade Thickness: 0.13"
•Blade Steel: 1095 RC 56-58
•Blade Finish: Tumble Finish
•Handle Material: Skeletonized
•Knife Weight: 1.6oz
•Weight w/ Sheath: 2.4oz
•Sheath Material: Kydex
•Sheath Clip: Neck – no clip
•Designer: Ryan Johnson
•Price: $60

A Chicago native, Sijo Waysun Johnny Tsai is an internationally recognized Combatives and Survival instructor. He is a published book and DVD personality with over 35 years' experience in teaching Practical Street Defense and Combatives to the Military, Law Enforcement Agencies and Civilians alike. SIJO is also the founder of the C.U.M.A. Survival School. He is also a renowned knife designer for companies like TOPS KNIVES, SMOKY MOUNTAIN KNIFE WORKS and WORK TUFF GEAR.
When not teaching classes, writing, or doing crazy thing with knives, SIJO likes to enjoy his downtime with his wife and 3 children. He also likes drinking beer.