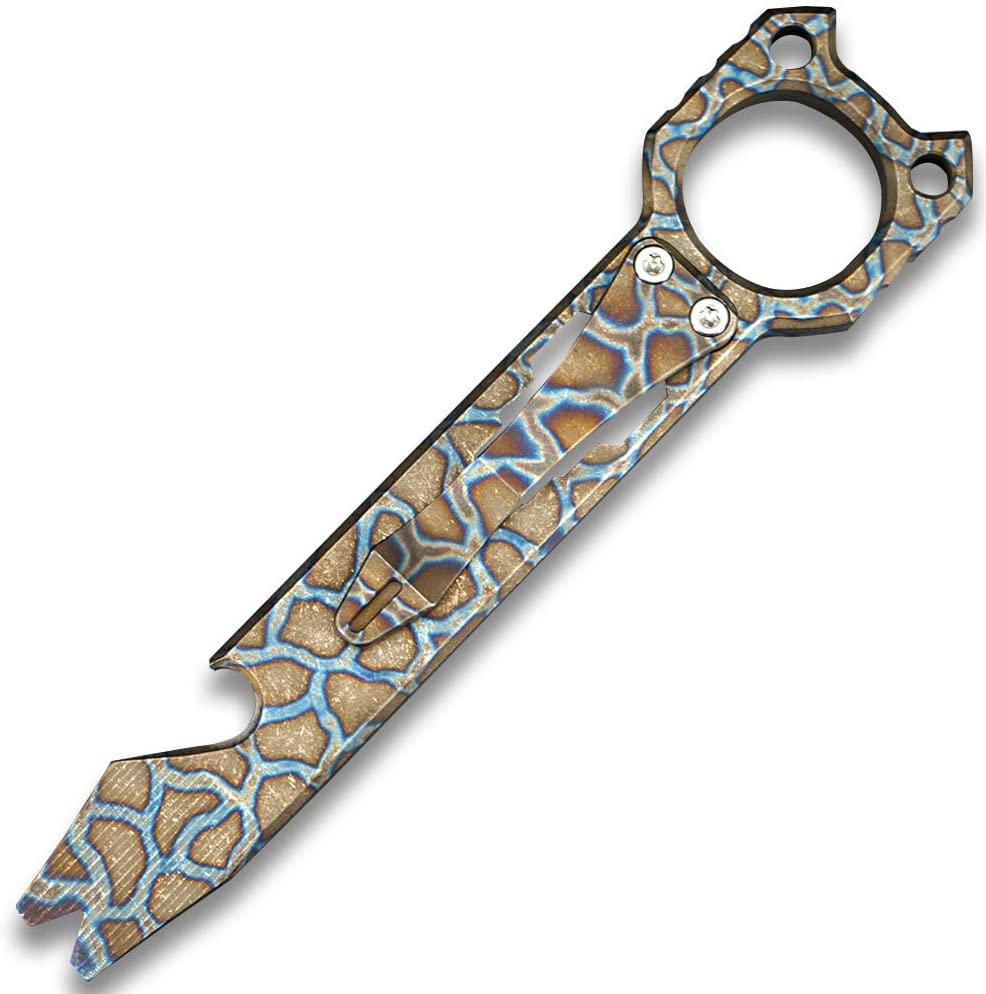 I'm not the biggest fan of EDC pry bars. I simply never have enough of anything that needs prying to justify carrying one around. However, I'm a huge fan of discreet last ditch impact self defense weapons, and that's exactly what the Twosun titanium EDC prybar and bottle opener is.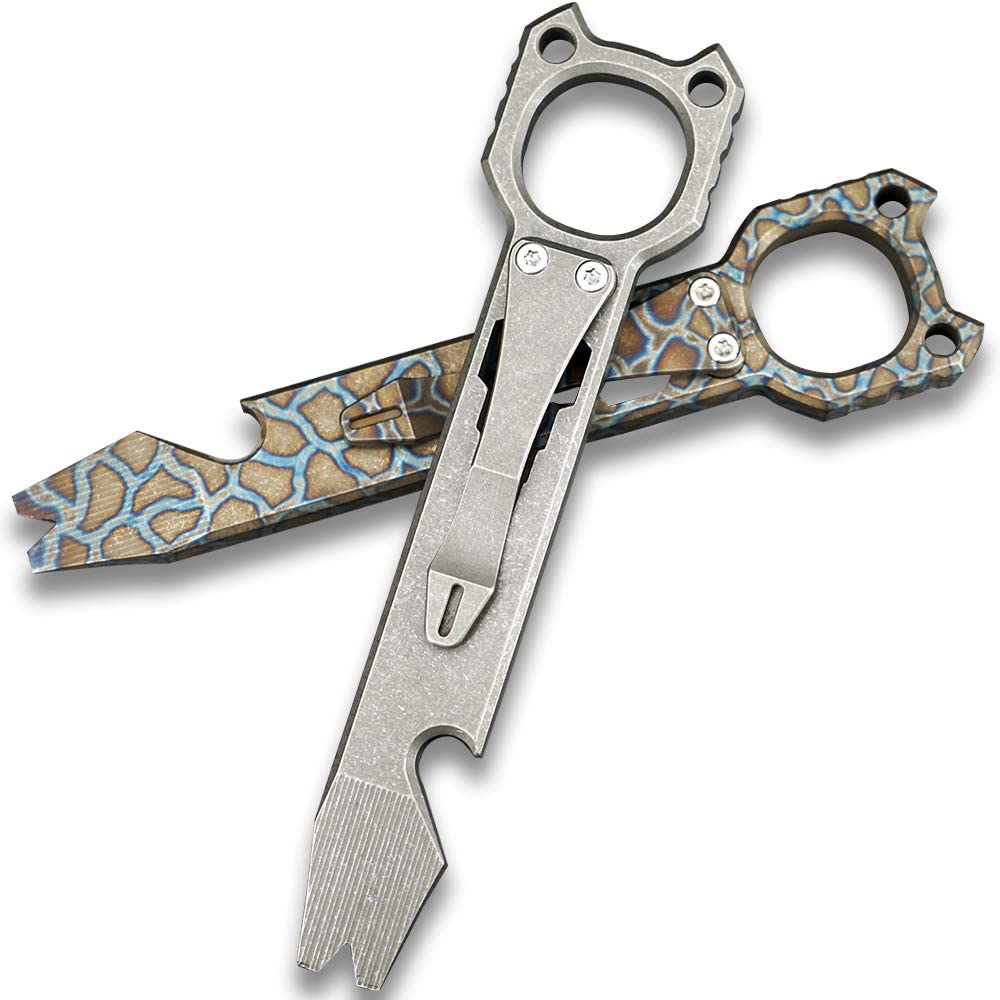 Add a fancy schmancy flame finish to the titanium and I'm sold. The little cat ear pokey thing on the knuckle ring will surely teach a hard-learned lesson to anyone that may try to steal your beer when you have one of these in hand. And for under $50 at most online retailers…why the heck why not?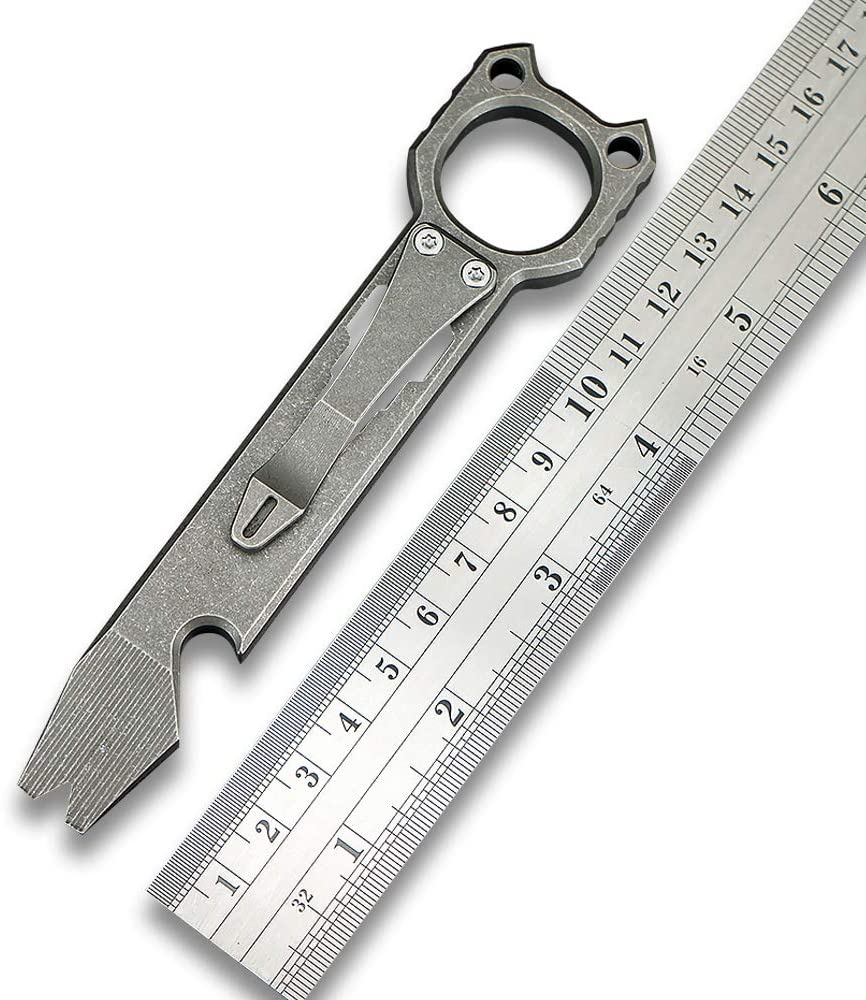 Specifications:
Material: Titanium
Overall Length:5.51″(140mm); Width:0.75″(19mm); Thickness:0.31″(7.8mm)
Pocket Clip: Titanium alloy
Weight:2.29oz.(65g)
Finish: Stone wash/Flame titanium
Price: $48

A Chicago native, Sijo Waysun Johnny Tsai is an internationally recognized Combatives and Survival instructor. He is a published book and DVD personality with over 35 years' experience in teaching Practical Street Defense and Combatives to the Military, Law Enforcement Agencies and Civilians alike. SIJO is also the founder of the C.U.M.A. Survival School. He is also a renowned knife designer for companies like TOPS KNIVES, SMOKY MOUNTAIN KNIFE WORKS and WORK TUFF GEAR.
When not teaching classes, writing, or doing crazy thing with knives, SIJO likes to enjoy his downtime with his wife and 3 children. He also likes drinking beer.