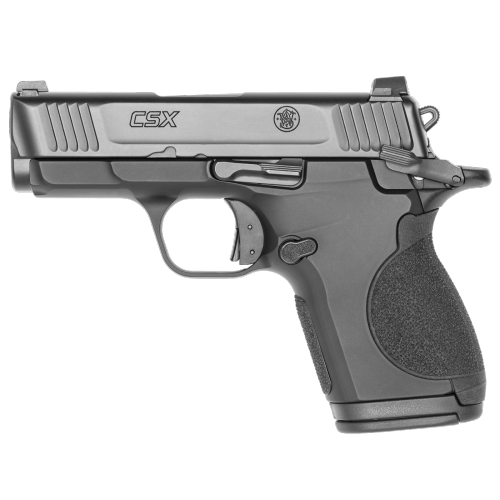 Double stack 9mm's are getting smaller and smaller these days. Even though it wasn't long ago that Smith & Wesson released their Shield Plus, they're starting 2022 off with a bang, announcing yet another micro-compact, the CSX.
The CSX, however, isn't just another higher capacity micro-compact. It's smaller than the Shield Plus, but still carries 10+1 onboard and has an optional 12+1 magazine with it.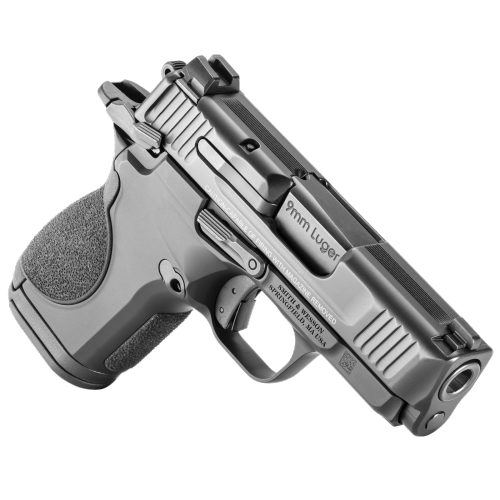 The CSX kind of looks the offspring of a Shield and a 1911 only tiny. It's a hammer-fired, single action 1911-ish slide and fire control system mated to an aluminum frame with Shield-like interchangeable backstraps. Take a look at what Smith has to say about their latest EDC offering:
INTRODUCING the SMITH & WESSON® CSX
The CSX is built on an aluminum alloy frame with interchangeable polymer back straps, providing the user the ability to customize their level of concealment and ergonomic fit. Chambered in 9mm, the CSX holds an impressive 12+1 capacity and comes with an additional 10 round magazine for deeper concealment. Designed with flexibility in mind and, despite its micro-sized frame, the CSX packs both ambidextrous slide releases and manual safeties.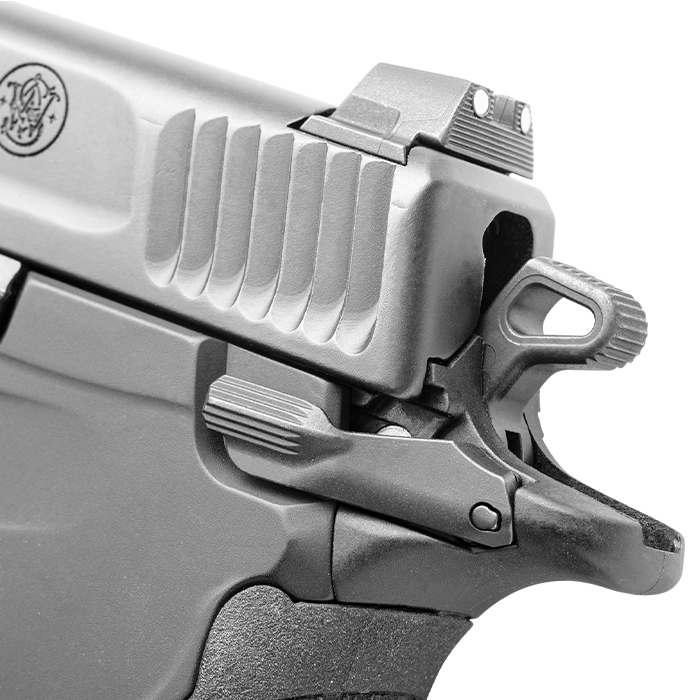 The hammer fired CSX is completely ambidextrous with a mirrored thumb safety & slide release, and reversible magazine release button.
CSX features a flat-face single-action trigger that is light & crisp for consistent & accurate shot placement.
The aluminum alloy frame features a textured front strap and interchangeable back strap for superior & customizable fit.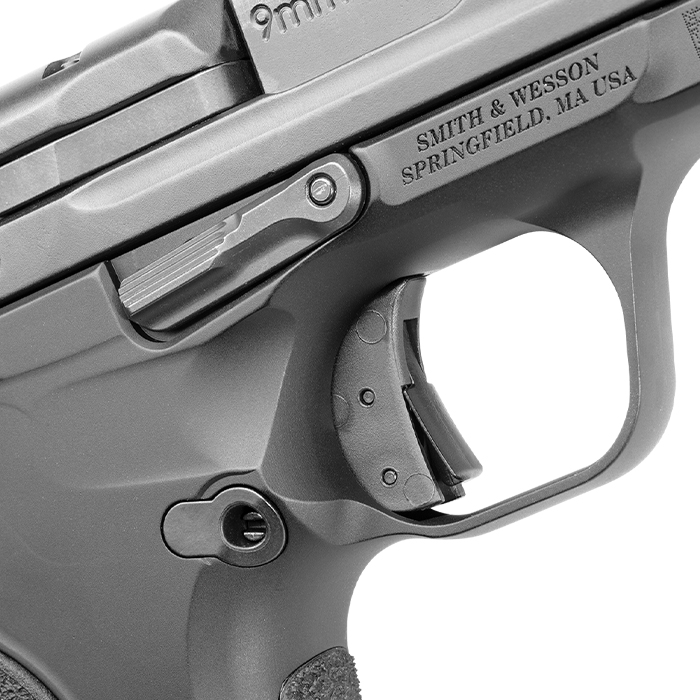 CSX features white-dot sights front & rear, front slide serrations for easy racking, and top serrations on the slide to reduce glare.
Aluminum alloy frame
Glare reducing serrations on top of slide
Interchangeable, textured backstraps including small and extra small sizes for better concealability
Textured front strap
Ambidextrous manual thumb safety
Ambidextrous, elongated slide stop
Two magazine release buttons included for left and right hand shooters
Chamfered ejection port to help ensure no snags when drawing from holster
Slide includes EZ-tab integration for simpler racking
Optimal 18-degree grip angle for natural point of aim
Flat faced trigger with integrated safety for a consistent finger placement
Single action for a light, crisp trigger pull for accurate shot placement
1 in 10˝ twist rate
Armornite® durable corrosion resistant finish
Specifications
Caliber: 9mm Luger
Capacity: 10+1, 12+1
Length: 6.1
Front Sight: Metal White Dot
Rear Sight: Metal White 2-Dot
Action: Single Action
Grip: Interchangeable Backstraps
Barrel Material: Stainless Steel with Armornite® Finish
Slide Material: Stainless Steel with Armornite® Finish
Frame Material: Aluminum Alloy
Slide Finish: Matte Black
Frame Finish: Matte Black
Barrel Length: 3.1" (7.9 cm)
Weight: 19.5 oz
MSRP: $ 609.00