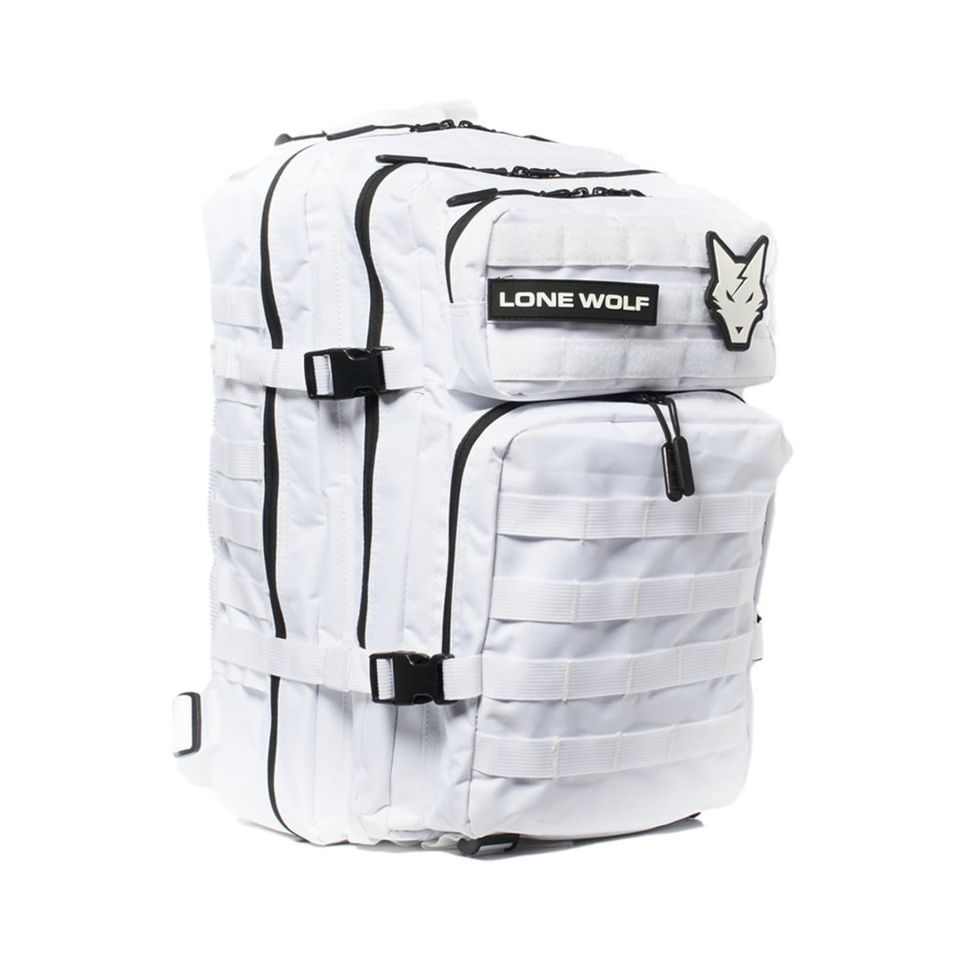 Damn you Lone Wolf, why did you have to go and make this backpack in this color?Seriously….a Stormtrooper white tactical backpack? I'm sold.
Complete with Lone Wolf Morale patches and logoed pull tabs, this is one cool bag. Yeah, it's white, yeah it can get dirty, but it can be washed.
I haven't tried Lone Wolf bags or gear yet, but right now I am willing to give them a try. At 18" x 12" its large enough to hold my laptop and then some.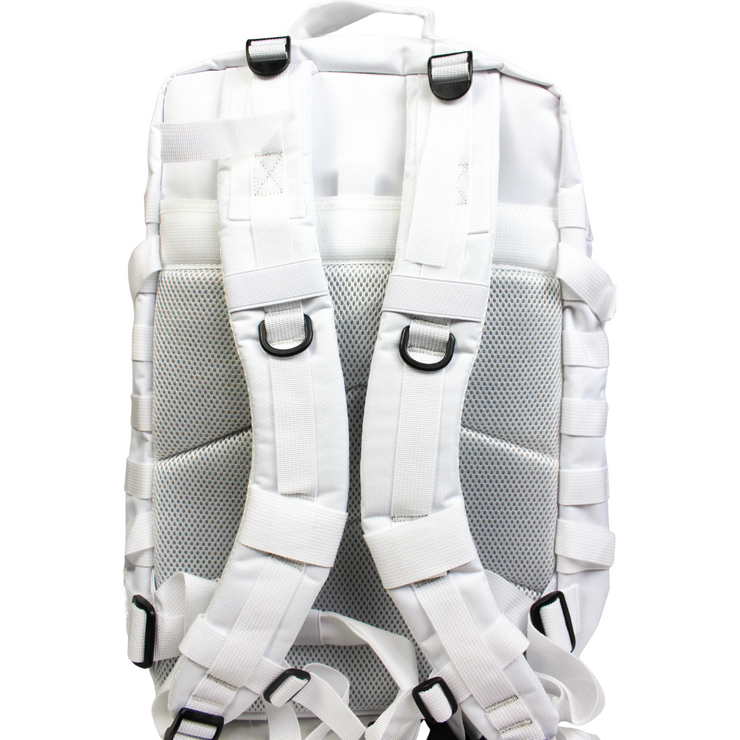 I can't say how durable this bag is because I haven't tried it yet, but if you are looking for a cool EDC pack for the gym, school or working on the Death Star, you should be just fine.
Continue reading to see what the company has to say.
Highlights:
UPGRADED YKK ZIPPERS
Lone Wolf Pull Tabs
Comes with "Lone Wolf" and "Wolf Head" Patch
45L capacity with multiple compartments
Dedicated laptop/device compartment (Up to 17")
Velcro strips to add any patch to customize your bag
Highly Water Resistant and Rip Proof Polyester fabric
Easily holds 2 pairs of trainers/footwear, towel, gym clothes, meal prep and small training tools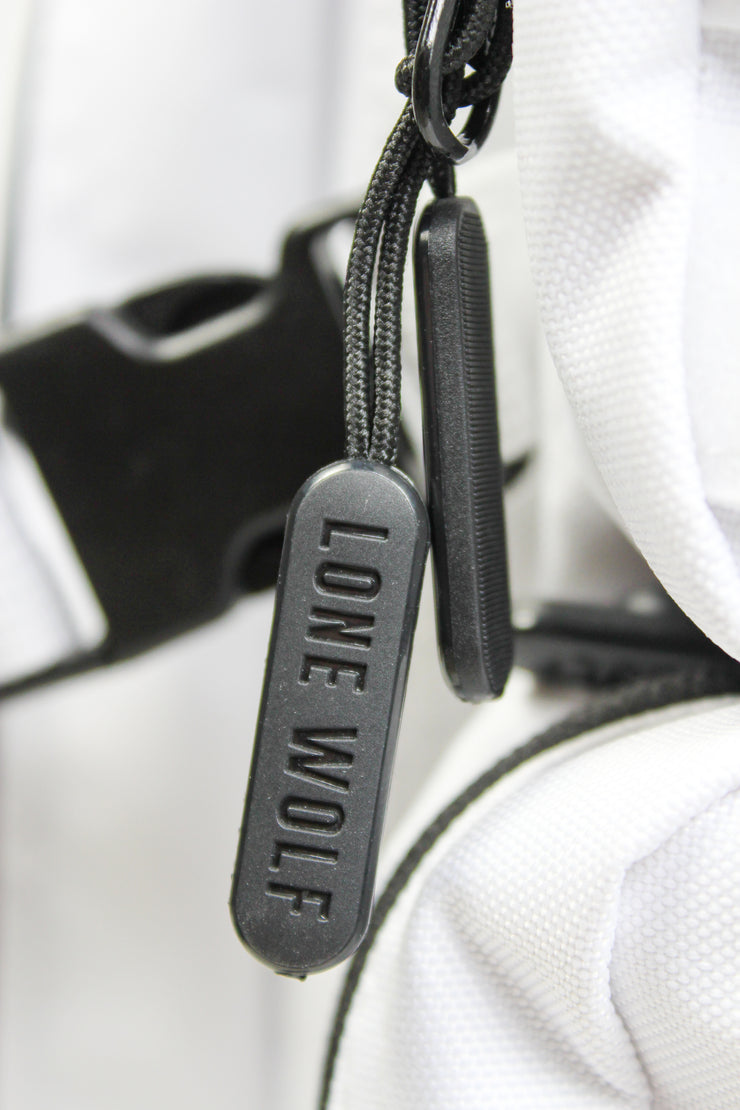 Material & Washing Directions:
High grade polyester
Surface wash only, by hand
Our premium backpack will take whatever you throw at it. Made from tough high-density polyester, it is water resistant and rip proof with lots of pockets for all your needs. This backpack can Easily hold 2 pairs of trainers/footwear, towel, gym clothes, meal prep and small training tools and still have room for more. Get ready for the last gym bag you'll ever need.
I think I am going to pick up one of these packs. Yeah I know, I already have an abundance t of backpacks, but this would be my only white one. And at $95.99, its not priced out of my "try one and see how I like it" range.
MSRP: $95.99
Get your Stormtrooper gear on at www.lonewolfco.com
A Chicago native, Sijo Waysun Johnny Tsai is an internationally recognized Combatives and Survival instructor. He is a published book and DVD personality with over 35 years' experience in teaching Practical Street Defense and Combatives to the Military, Law Enforcement Agencies and Civilians alike. SIJO is also the founder of the C.U.M.A. Survival School. He is also a renowned knife designer for companies like TOPS KNIVES, SMOKY MOUNTAIN KNIFE WORKS and WORK TUFF GEAR.
When not teaching classes, writing, or doing crazy thing with knives, SIJO likes to enjoy his downtime with his wife and 3 children. He also likes drinking beer.