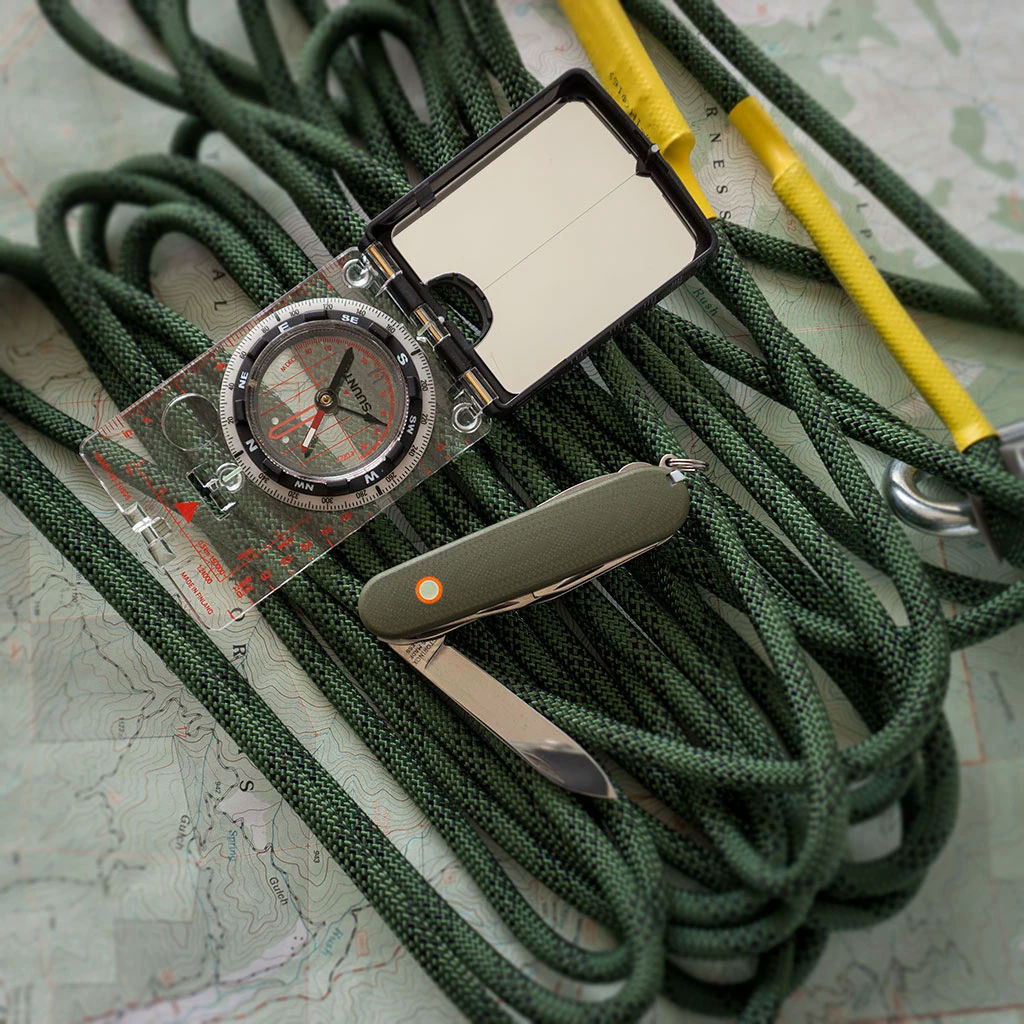 You don't get more EDC than a Swiss Army Knife (SAK). Folks have been packing them in their pockets since long before the term EDC was ever coined. If you like your SAK but would like to have it updated a bit for the 21st century, then take a look at the new SPD edition G10-SAK Scales from Prometheus Design Werx.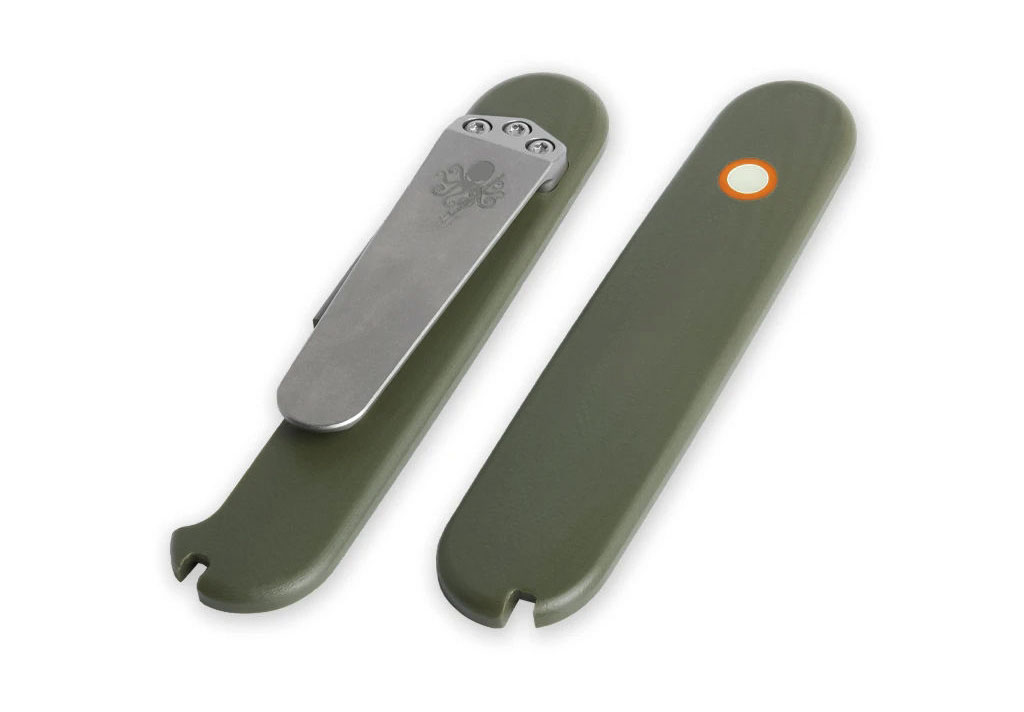 These are a nice upgrade from the basic red Cellidor factory scales. The Prometheus scales feature a more durable G10 construction, the addition of a sculpted titanium pocket clip, and a nifty inset glow-in-the-dark dot on one scale. They're available with either a smooth finish similar to the factory Cellidor scales, or a grooved version that adds a little extra grippiness.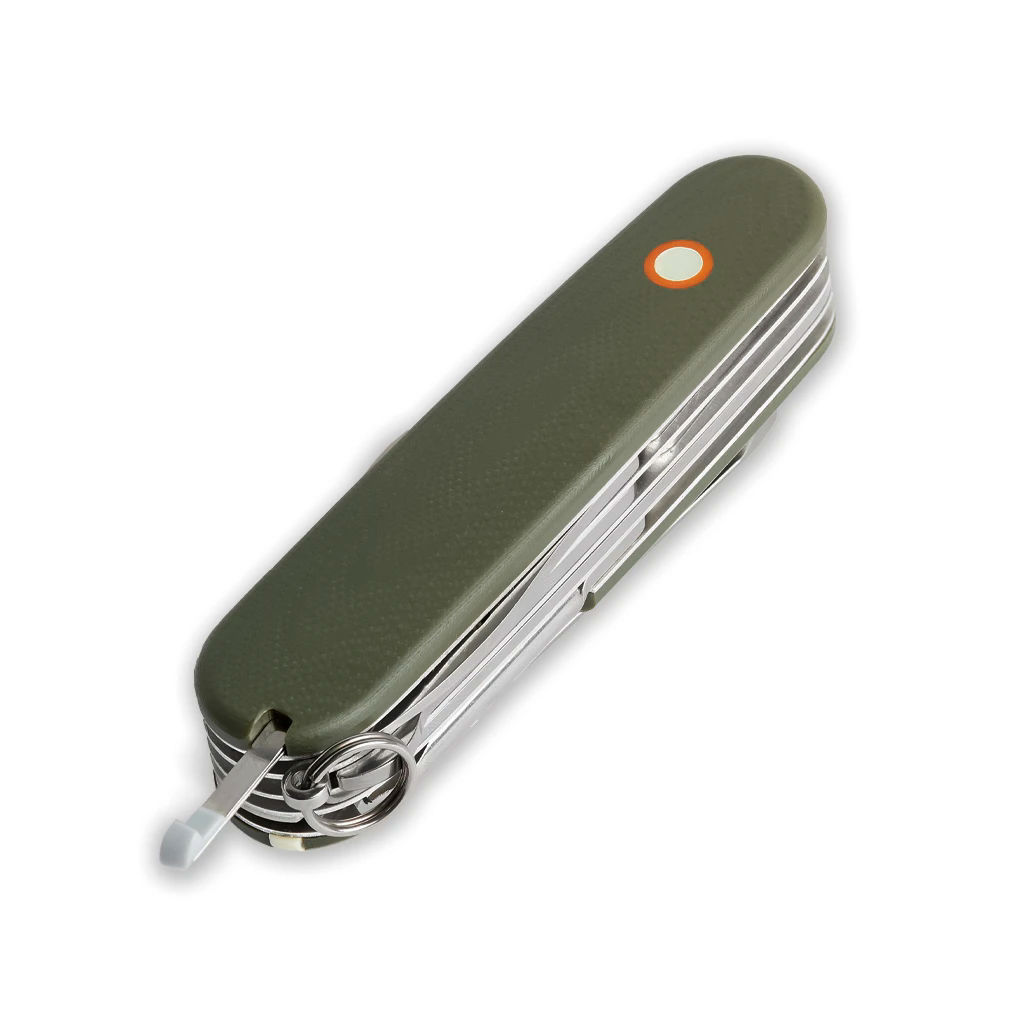 The Prometheus SPD G10 Scales add functionality and a lot of uniqueness to your favorite 91mm model Swiss Army Knife. As of this writing the orange scales were sold out, but black, gray and OD green ones are available. Smooth scales go for $58, while the grooved versions sell for a buck more at $59. So if you want a set, act fast.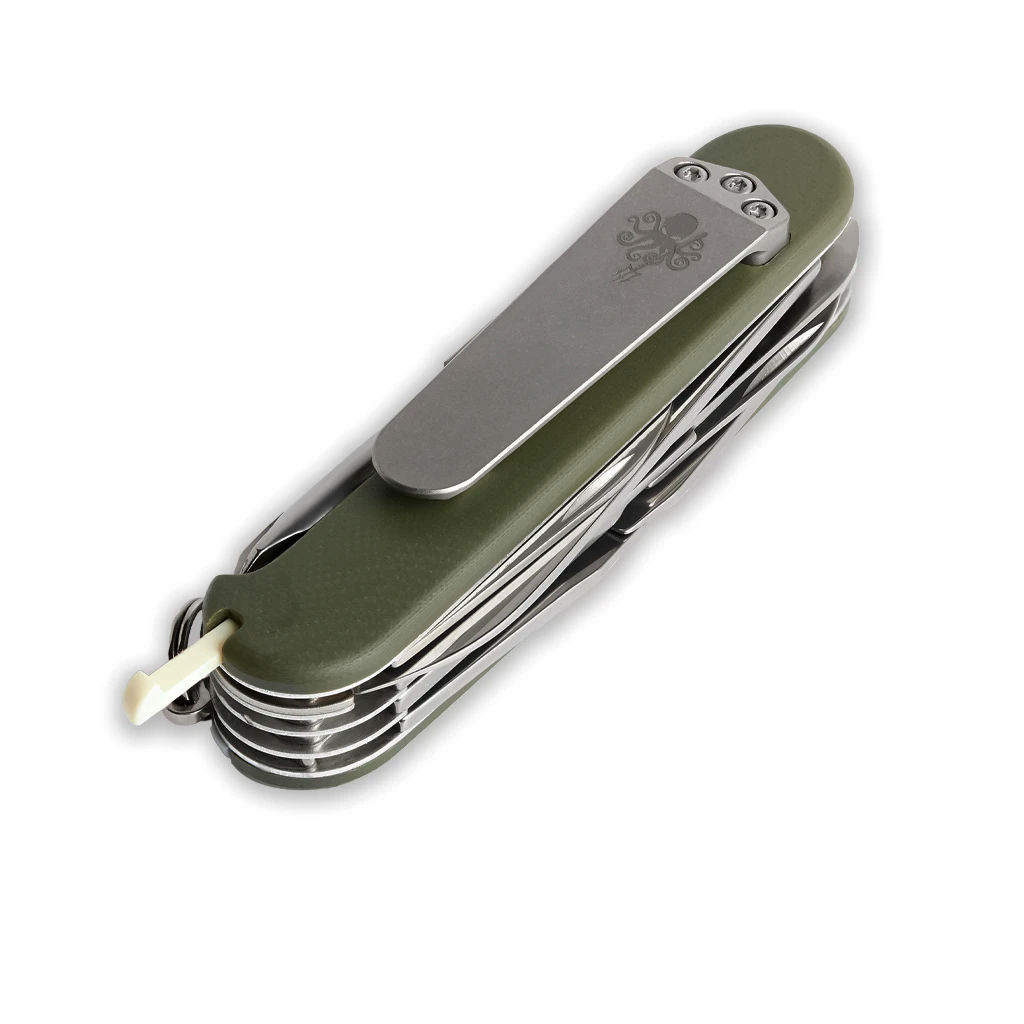 From Prometheus:
These SPD Edition G10-SAK Scales feature a precision milled contoured shape, a Glow-in-the-Dark dot surrounded by a contrasting color, smooth handle finish and a billet titanium pocket clip with our SPD Kraken Trident Logo. These high grade premium scales are press fit permanent replacements for the factory plastic scales. Fully contoured on a CNC these G10 scales will have the similar shaping and feel of the factory plastic scales, but made with durable, custom colored G10 as a premium upgrade mod. Available in OD Green with orange ringed glow dot.
Materials:
G10
Dive Watch Grade Strontium Aluminate (GID Material)
6AL-4V Titanium
316 Stainless Steel Machine Screws
Dimensions:
 
Height: 91mm
Width: 18.03mm Tapers to 20.06mm
Thickness: 3.9mm
Features:
Fully Shaped and Contoured G10
Smooth Handle Finish
Glow Dot
Titanium Billet Pocket Clip
Standard 3 Hole Pattern Allows for Other After Market Pocket Clips
Slot for Factory Tweezers
Slot for Factory Toothpick
SPD Kraken Trident Laser Mark
Approx. Weight: 1.10 oz