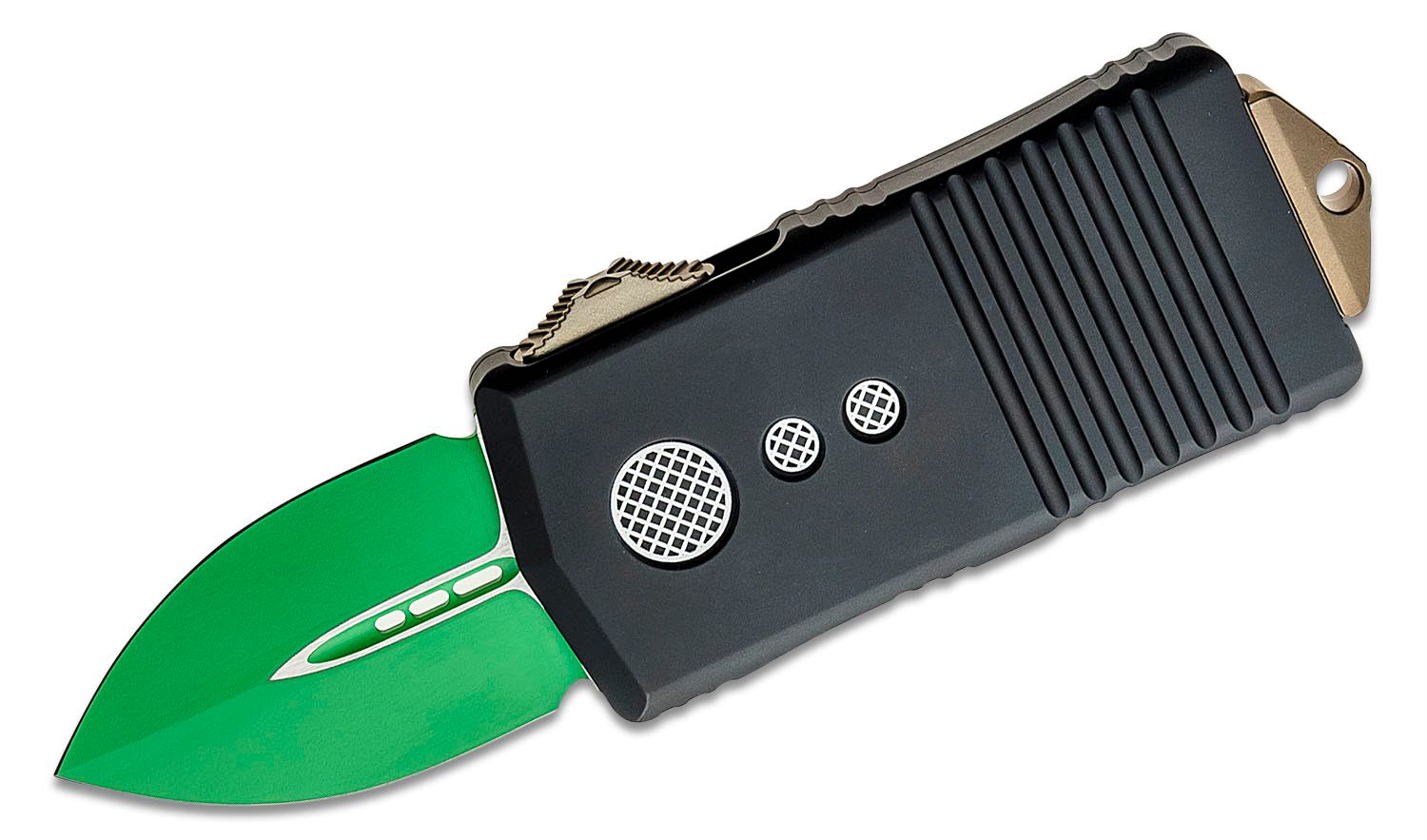 During a time where I've been coughing out about $2000 per month on medical bills, our friends at Microtech decide to drop the big one on me. Well, the "little" one. The new Microtech Jedi Master Exocet OTF knife in green. I already have the Bounty Hunter "Boba Fett" model and now I need this Jedi money clip OTF.
Good thing that I'm not into cocaine and hookers because I would be homeless. UGH…time to break out the plastic, bend over and cough.
FYI, all of these Star Wars themed Microtechs sell out and end up selling for a premium on the secondary market, so if you dig this, get it now before it's even more expensive.
Check out the specs and what the company has to say:
This special Microtech Exocet Signature Series out the front knife features a black handle complete with black hardware, a pocket clip, and a green finished dagger blade.
The front of the handle features 3 circle patterns and the clip features the S/N, the Microtech Oval Logo, the birthdate, and the Jedi Logo.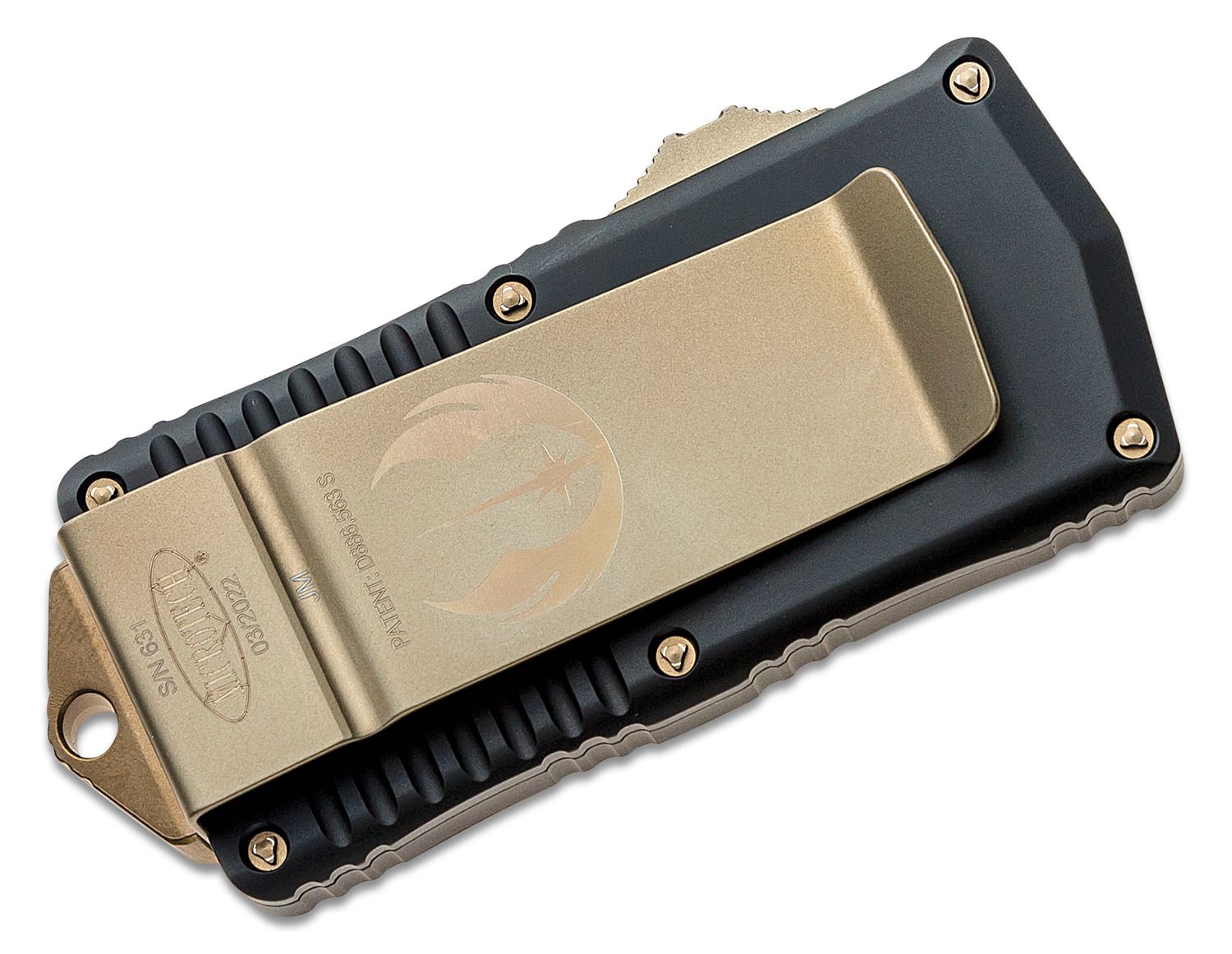 The new Microtech Exocet combines the portability of a sub-2″ blade with the practicality of a money clip–making it perfect for daily carry. With an extra-wide frame, this knife will serve you well and keep you safe.
Made in the USA.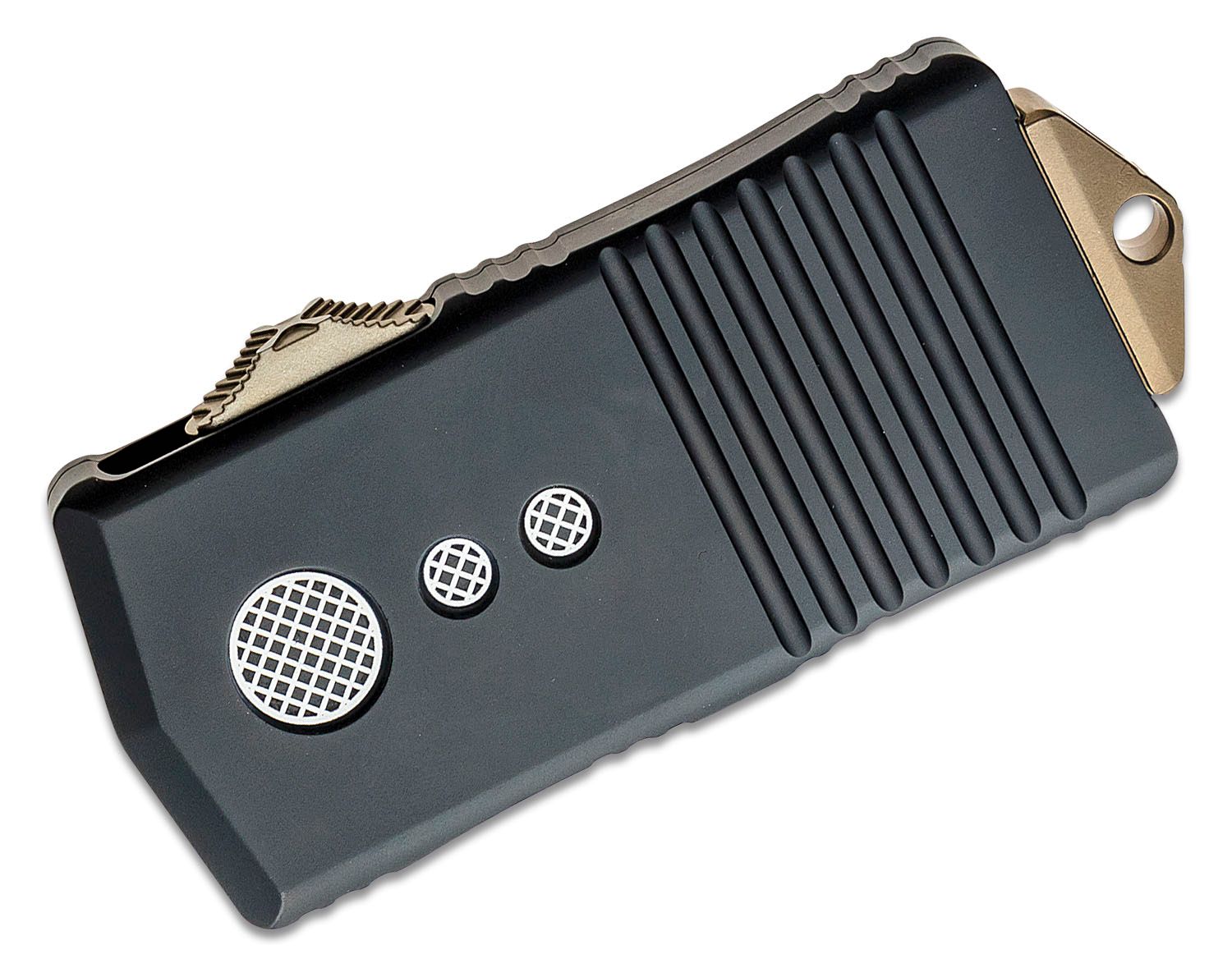 SPECIFICATIONS:
Blade Length: 1.98″
Overall Length: 5.60″
Blade Style: Dagger
Blade Finish: Green
Handle Material: 6061-T6 Aluminum
Overall Weight: 3.1 oz.
Signature Series Special Edition
 Made in the USA
At $329 you guys are killing my wallet. Get yours today before they are all gone and the scalpers get busy:
WAYSUN JOHNNY TSAI BIO:
A Chicago native, Sijo Waysun Johnny Tsai is an internationally recognized Combatives and Survival instructor. He is a published book and DVD personality with over 35 years' experience in teaching Practical Street Defense and Combatives to the Military, Law Enforcement Agencies and Civilians alike. SIJO is also the founder of the C.U.M.A. Survival School. He is also a renowned knife designer for companies like TOPS KNIVES, SMOKY MOUNTAIN KNIFE WORKS and WORK TUFF GEAR.
When not teaching classes, writing, or doing crazy thing with knives, SIJO likes to enjoy his downtime with his wife and 3 children. He also likes drinking beer.