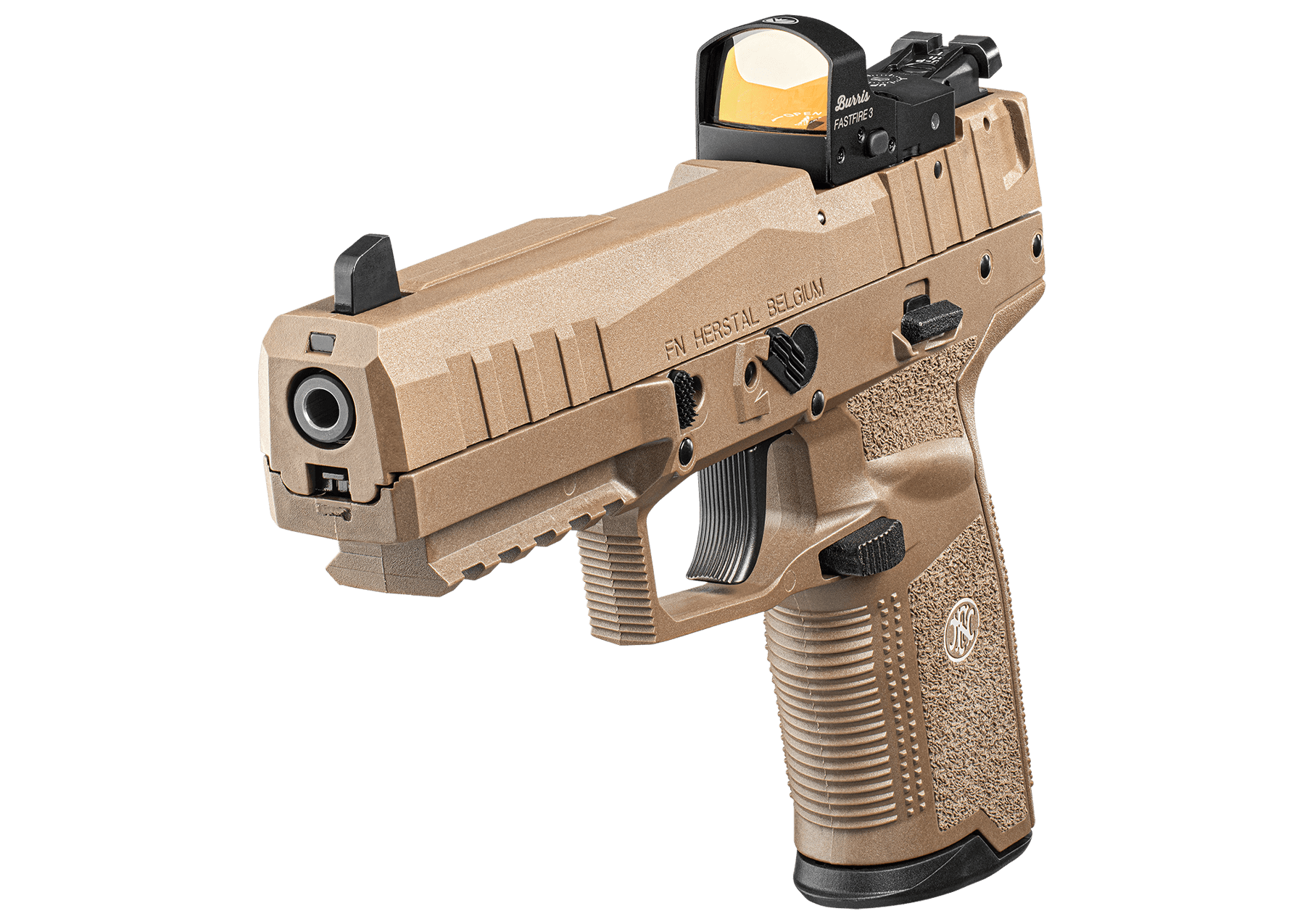 Oddly enough, I was just having the discussion of an MRD capable Five-seveN with a buddy, who's a SWAT sergeant out West, a few weeks ago. I'm a retired County police officer and have been working as a part time school police officer over the past year. We're limited to what we can carry on our belts, no long guns. Especially in light of some recent shootings I've had some concerns about being to effectively engage at distance, and being able to penetrate body armor. If those are your main criteria then there isn't much out there in a handgun platform that beats the 5.7x28mm round.
While there are a few other 5.7 options around these days FN started this all off with their P90 submachinegun and the release of the Five-seveN pistol back in the late 90's. For duty purposes they a proven quantity with untold numbers of police and military contracts in general and with the Five-seveN pistol in particular. I was honestly surprised that there wasn't an optics ready version available. Turns out I didn't have to wait long. FN recently released the MK 3 of the 5.7x28mm pistol that is in fact ready to accept most optics. They also upgraded the stippling on the frame and the controls for improved ergonomics. The Five-seveN still maintains its excellent 20 round magazine capacity too and ships with two mags where permitted. 10 round mags are available for folks living behind enemy lines.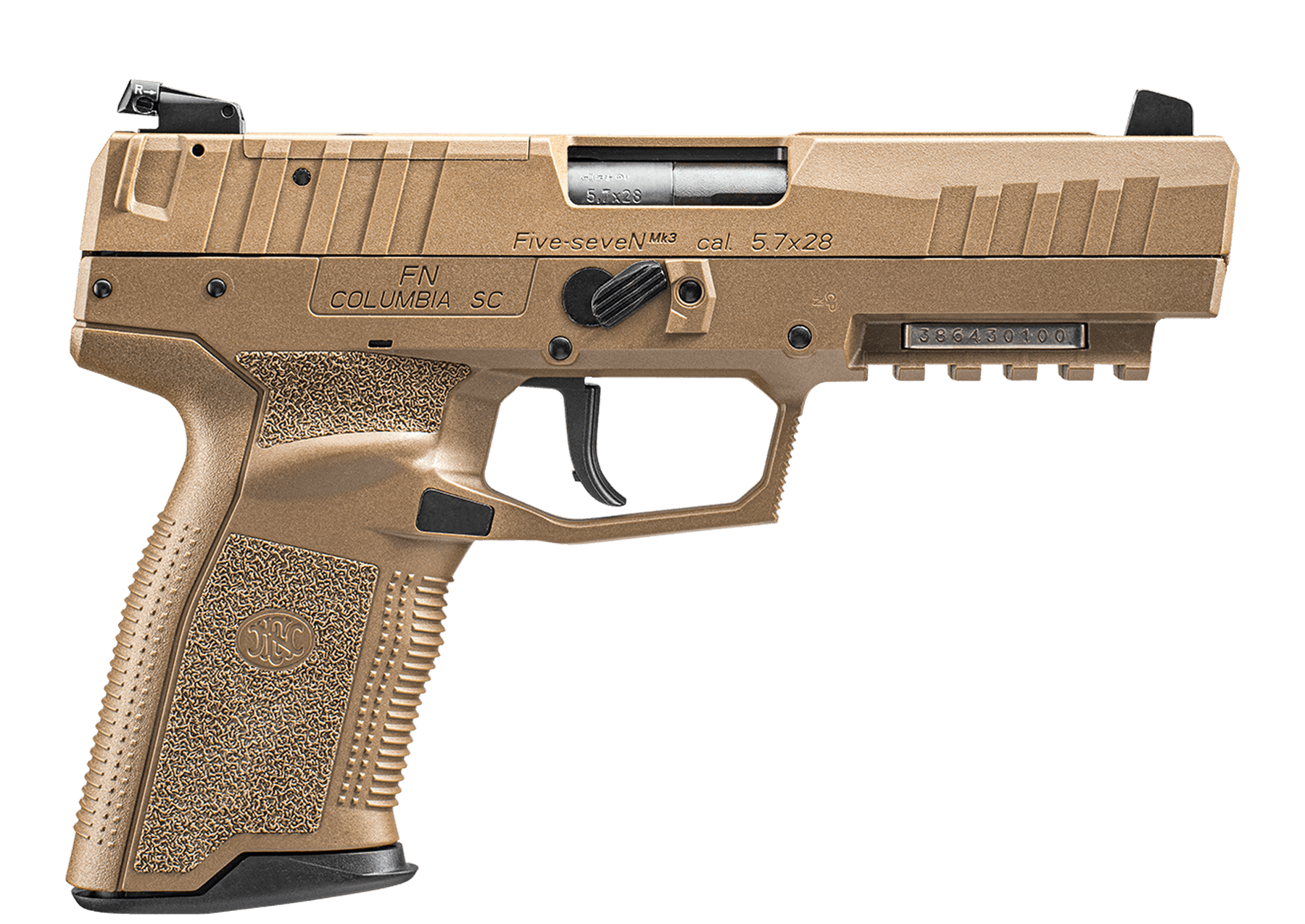 Check out the info below on the Five-seveN MRD. I know I'll be following up to see if it's a viable option for personal duty use before the school year goes back in the fall.
https://fnamerica.com/five-seven-mrd/
Meet the FN Five-seveN® MRD, your optics-ready, precision 5.7x28mm pistol.
With more than two decades of trusted service, the original FN Five-seveN breaks new ground in 2022, redefining handgun accuracy standards with new optics-ready capabilities, enhanced ergonomics, and improved controls.
The FN Five-seveN MRD's proprietary optics-mounting system consists of a series of plates that match your optic to the slide for a quick and seamless setup – simply remove the cover plate, select the compatible optic plate and screw set that match your MRD and mount using the provided hardware. The system is compatible with most common optic footprints, offering an unmatched variety of options.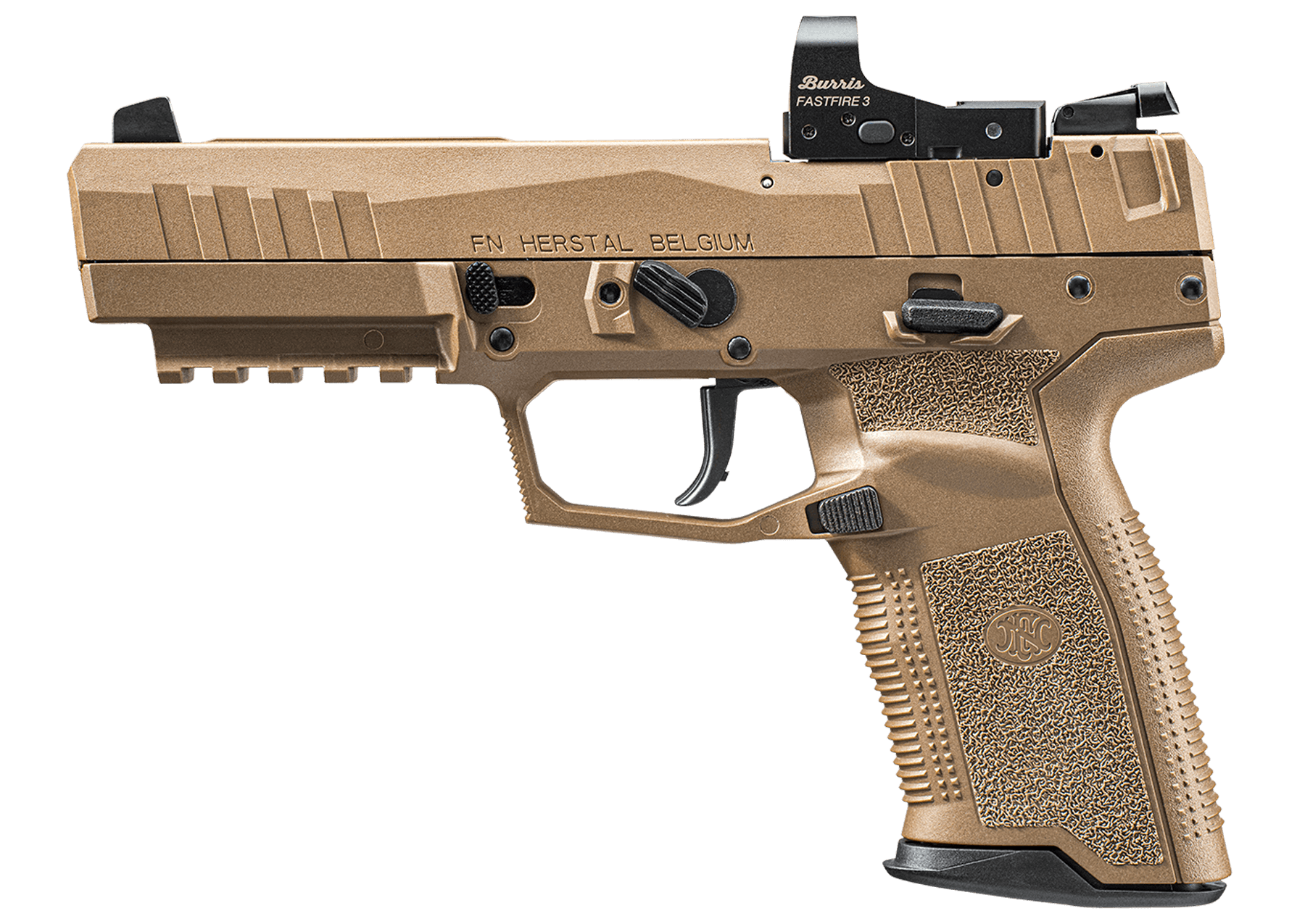 New stippling and textures on the ergonomic frame as well as enhanced serrations on the slide, trigger guard and safety selector enable superior grip and control in an already soft-recoiling pistol. The internal hammer and smooth trigger pull, coupled with the long-lasting 4.8-inch cold hammer-forged and chrome-lined barrel, provide the ultimate package to achieve precision at distance.
Specs:
Caliber: 5.7x28mm
Operation: Delayed blowback, Single-action only
Mag Capacity: 10 or 20 Rd.
Weight: 25.2 oz. (without mag)
Barrel Length: 4.8″
Overall Length: 8.2″
Twist Rate: 1:9″ RH
Height: 5.6″
Width: 1.35″
Trigger Pull: 4.4 – 7.87 lb.
Sight Radius: 7.0″
MSRP: $1449.99
Primary Features
Slide cut to mount most optics
Minimal recoil from the FN 5.7x28mm cartridge
Enhanced grip with stippled texture
Adjustable iron sights co-witness with most MRDs
SLIDE
Add most MRDs in minutes, without a gunsmith
Machined steel slide with polymer cover
Enhanced slide cover improves cocking control
Photo-luminescent front sight with adjustable rear
BARREL
Cold hammer-forged barrel for enduring accuracy
Precision 5.7x28mm chamber for feed reliability
FRAME
Stippled texture for adverse conditions
Internal single-action hammer
Smooth trigger pull, breaks at ≈ 6.2-lbs.
OPERATING CONTROLS
Oversize controls fit any shooter
MAGAZINE
Two, 20-rd or 10-rd polymer magazines included