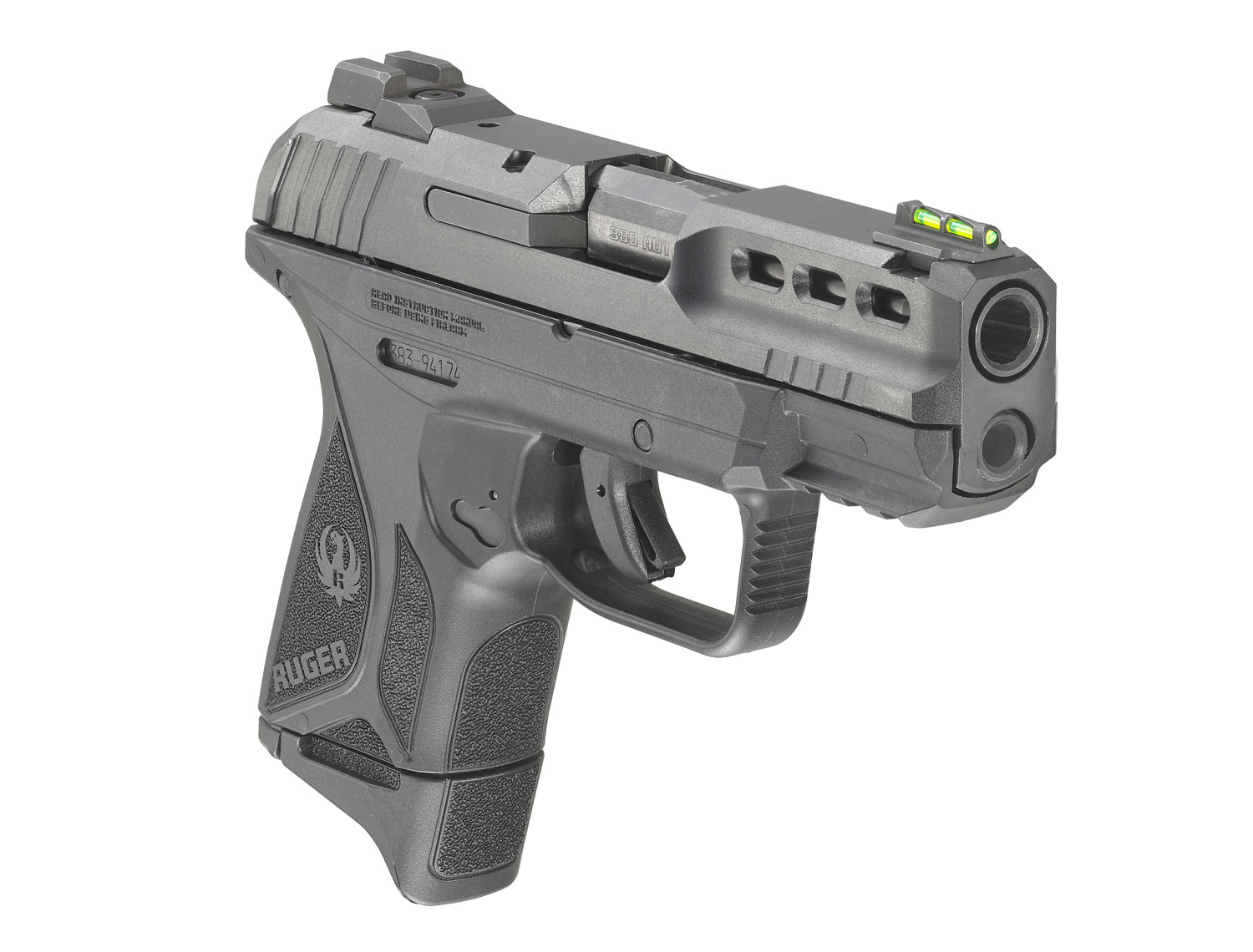 Ruger has really stayed on top of the concealed carry market with continued releases designed for all corners of the firearms community. The latest pistol should be a great fit for folks who have trouble racking a slide and might be a little recoil sensitive, but still want the capacity and easy reload ability of an autoloader. 
The Security-380 is compact, but not as small as the LCP MAX.  It looks easy to carry, but it's not a pocket pistol. With the slightly bigger size though you get Ruger's Lite Rack slide system that combines slide serrations and shape with a lighter recoil spring to make the gun easy to charge, even for new shooters or shooters with hand strength issues. You also get a bigger grip frame and a little extra weight which should make shooting even .380 defense loads mild and pleasant. I've always figured that hits on target with a lower caliber are better than misses with a bigger round. 
The other nice thing is that you get more rounds to try with too. The Security-380 comes with a flush fit 10 round mag and a slightly extended 15 round mag. That's a lot of shooting, especially in a .380 platform.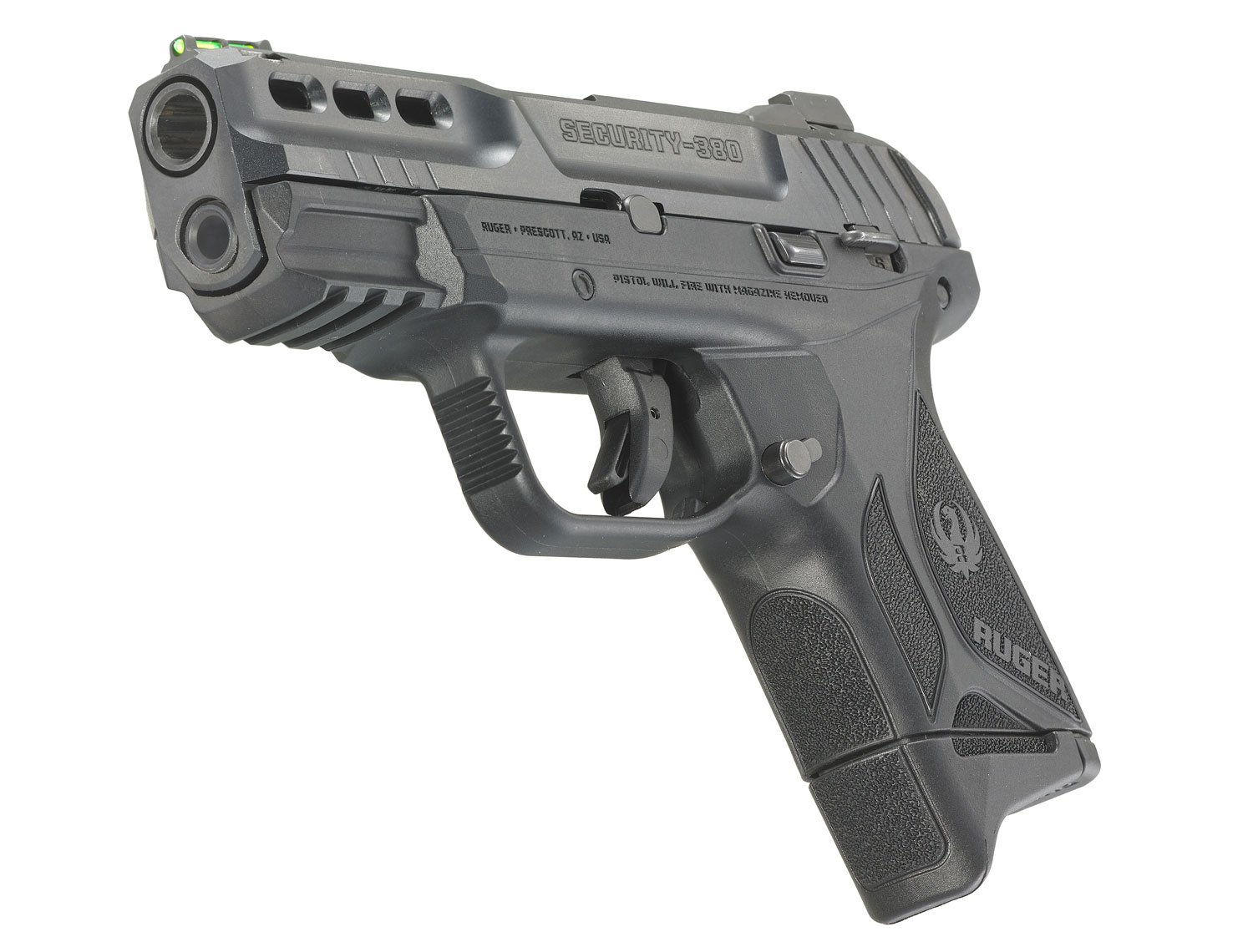 Add in easy to see fiber optic sights, and Ruger's Secure Actio n trigger as well as a manual safety and you've got a gun that should suit new and experienced shooters alike. With an MSRP of only $369 too it should be in reach for most folks. 
Specifications:
Capacity: 15+1
Overall Length: 6.52″
Barrel Length: 3.42″
Barrel Material: Alloy Steel
Barrel Finish: Black Oxide
Magazines Included: One 15 Round and One 10 Round
Front Sight: Fiber Optic
Rear Sight: Drift Adjustable
Weight: 19.7 oz.
Grip Frame: High-Performance, Glass-Filled Nylon
Slide Material: Through-Hardened Alloy Steel
Slide Finish: Black Oxide
Slide Width: 1.02″
Height: 4.35″
Suggested Retail $369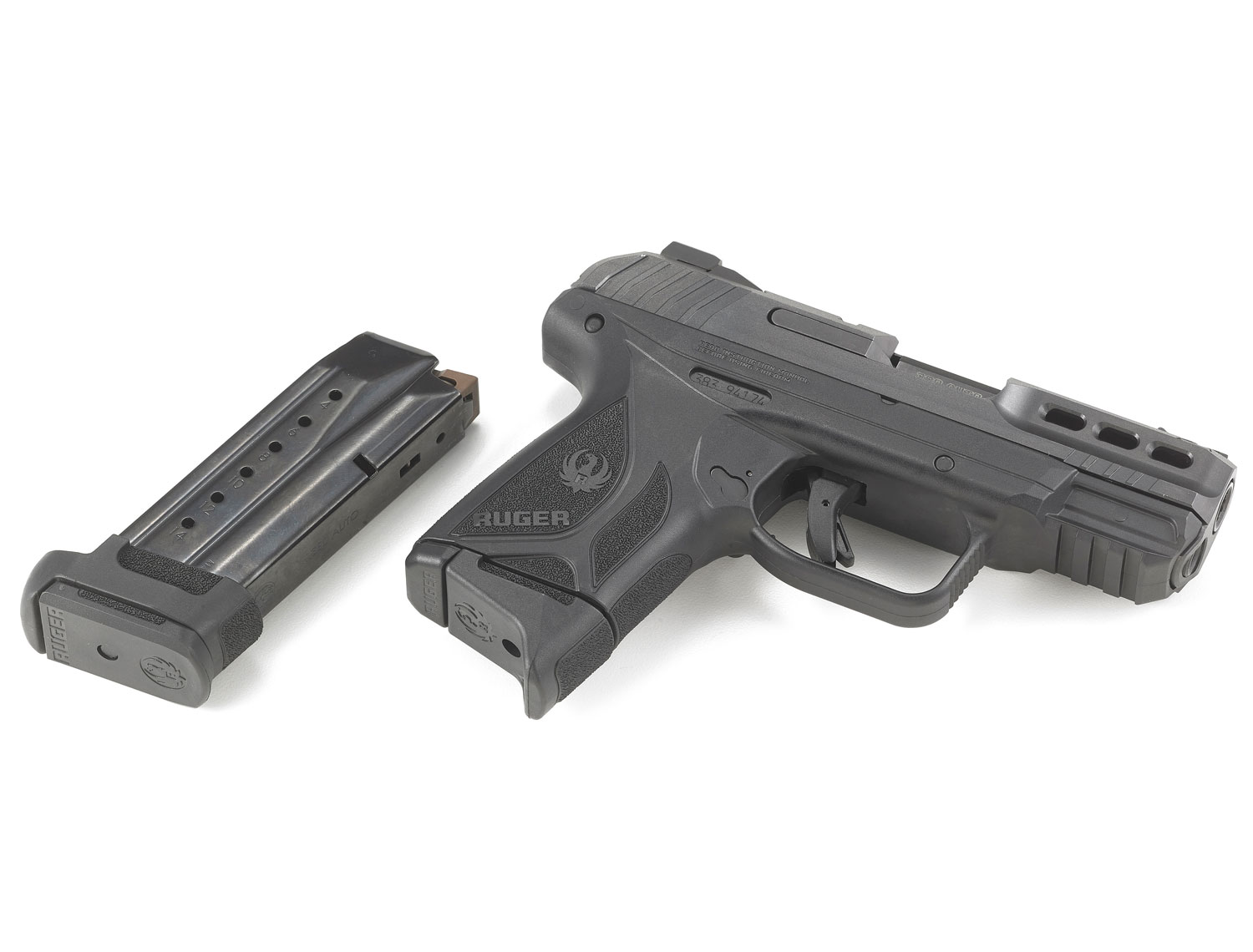 From Ruger:
Sturm, Ruger & Company, Inc. (NYSE-RGR) is proud to introduce the newest addition to its Lite Rack™ family of pistols, the Ruger® Security-380®. Chambered in .380 Auto, the Security-380 is full-featured, ideally sized, and modestly priced.  

The American-made Security-380 is constructed around a rigid, precision-machined, hard-coat anodized aluminum chassis with full-length guide rails and features a blued, through-hardened alloy steel slide and barrel. The lightweight slide features a vertical ledge on the steel rear sight and a bright fiber-optic front sight for rapid sight picture acquisition. Designed for new shooters, those who struggle with racking traditional slides, and anyone looking to enjoy a day at the range, the Lite Rack system includes refined slide serrations, pronounced cocking ears, and a lighter recoil spring to ensure easy manipulation of the slide.    

Unlike many micro-compact .380 pistols, this new offering will accommodate a full capacity, 10-round flush fit magazine. Some models of the Security-380 also ship with an extended, 15-round magazine that extends the grip for a secure and comfortable hold. The textured grip fills the hand and helps distribute recoil better than a narrow single-stack pistol.

The Security-380 combines Ruger's safe, reliable and proven Secure Action™ fire-control system with a variety of safety features, including an integrated trigger safety, external manual safety, neutrally balanced sear with significant engagement and strong spring tension, and a hammer catch to help prevent the hammer from contacting the firing pin unless the trigger is pulled. The trigger has a short, smooth trigger pull, clean break, and positive reset.  

The all-new Security-380 Lite Rack pistol is designed for hours of range training with minimal fatigue. The combination of easy-to-use features and reduced felt recoil will help recoil-sensitive shooters build skill and confidence at the range, and its lightweight and compact size makes it comfortable for all day carry. The Security-380 is based on the reliable Ruger Security-9® platform and is compatible with most of the same holsters, lights, lasers and accessories available on ShopRuger.com.  

For more information on the Security-380 or to learn more about the extensive line of award-winning Ruger firearms, visit Ruger.com, Facebook.com/Ruger or Instagram.com/RugersOfficial. To find accessories for the Security-380 and other Ruger firearms, visit ShopRuger.com or your local independent retailer of Ruger firearms.