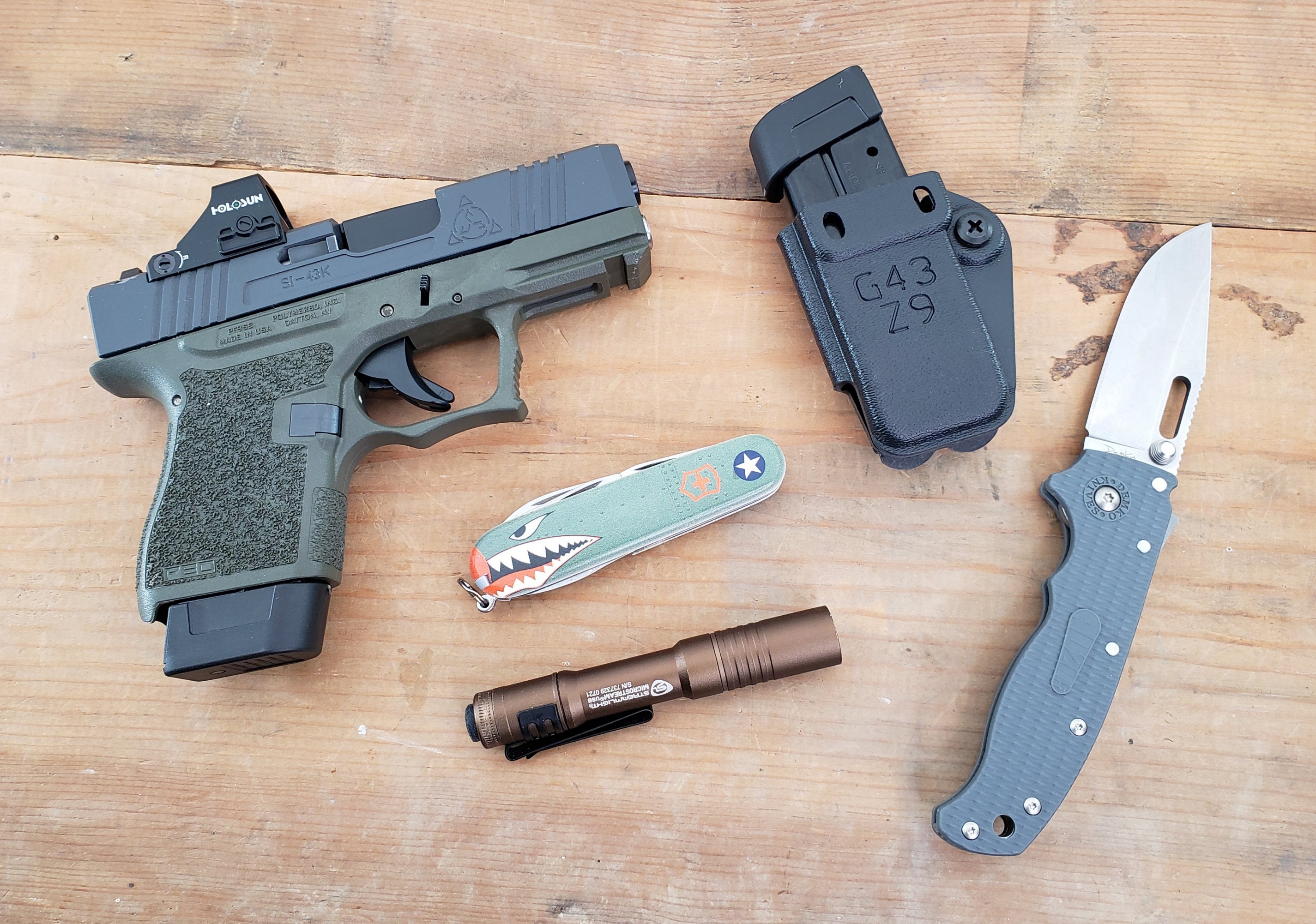 I like my Glock 43X — a lot — but occasionally I regret getting rid of its slimmer, younger brother; the single stack G43. So I decided to build my own Mock 43.
I used a Poly80 PF9SS olive drab frame and set it up with a sniper gray Suarez slide. I topped that off with a Holosun 507K X2 sight and a set of Ameriglo irons. I added a Shield Arms steel mag release so I could run their 9-round Glock 43 mags and grabbed a spare mag carrier from Shield as well.
I was pairing the PF9SS up with my trusty Streamlight Microstream, a DLT Trading exclusive Victorinox Warhawk Tinker, and a Demko Knives Shark-Lock. The Shark-Lock is rapidly becoming one of my favorite EDC knives. It's light, carries flat, is comfortable in the hand, and easy to operate. It locks up like a bank vault and the spine-mounted lock is easy to operate with either hand.
I realized though as I was getting my kit together though that the PF9SS won't fit in any of my Glock 43 holsters, so I'm still working on that. Let me know if you have any good IWB holster suggestions!